West Ham boss David Moyes needs to have a serious word with himself after a rather baffling Lucas Paqueta comment.
The excitement was palpable when West Ham agreed a club record £51m fee to sign Brazil star Paqueta from Lyon in the summer.
The signing of Paqueta was described by The Times as 'pinch yourself stuff' for West Ham fans. And they had a point.
The West Ham of old would only have gone after a player like Paqueta when he was perhaps past his best and the wrong side of 30.
While it is still early days, it is fair to say the move has not been an instant success by any stretch of the imagination.
There have been flashes of Paqueta's brilliant best here and there. But as the former Milan and Flamengo star aims for World Cup glory with Brazil, West Ham sit just two places and one point off the relegation zone.
Under pressure Moyes has been heavily criticised for failing to get West Ham's new players gelling and firing.
And many feel the Scot simply does not know how to get the best out of a player of Paqueta's talents.
Moyes is too rigid in his approach, an accusation levelled at him not only by fans but the likes of Gary Neville and Louis Saha recently too.
Paqueta was the standout player of Brazil's World Cup qualification campaign. This is a Brazil team currently ranked by FIFA as the best in the world.
But on his first start for West Ham at Chelsea, Hammers fans were shocked to see Moyes essentially deploy Paqueta as a defensive midfielder such was the setup for the game.
He has since been played on the left and the right but has not been given a consistent run in the West Ham side in the number 10 position and role.
So West Ham boss Moyes needs to have a word with himself after a baffling new Paqueta comment.
Speaking in The Times, Moyes has Brazil down as favourites ahead of England and highlighted his record signing Paqueta as a 'key component'.
But he then highlighted the fact Paqueta is Brazil's Number 10 – a bemusing comment given he himself does not play the star there on a regular basis for the Hammers.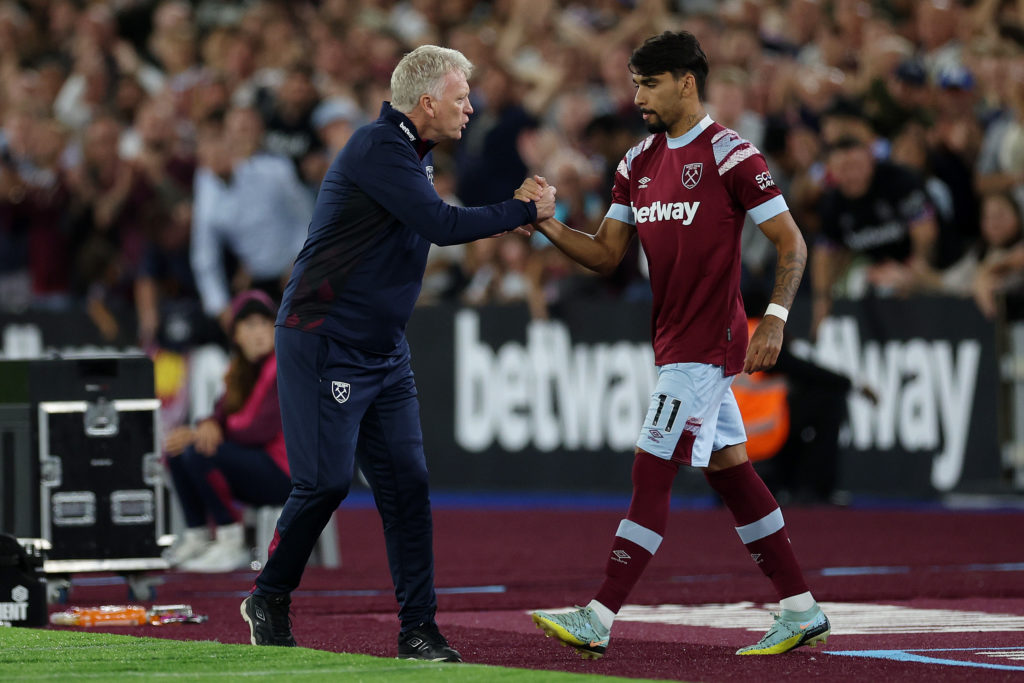 "I have the added interest of being club manager to two footballers — Declan Rice and Lucas Paqueta — who are each key components in teams that will contend for the trophy," Moyes told The Times.
"England have a very good chance and Brazil are my favourites but this World Cup is very open — one of the hardest ever to call…
"I think the fact so many of the world's top players are in the Premier League is a big help to (Gareth) Southgate's squad. There is no mystery about the opposition any more.
"When I think of the great Brazilians of the 1970s and 1980s, players like Zico and Socrates seemed like exotic gods.
"But now Brazil's No 10 plays for West Ham, their midfielders are at Manchester United, and their 'keepers, defenders and forwards are scattered around the Premier League."
Brazil's number 10 plays for West Ham does he? Well why don't you play him there then Moyesy?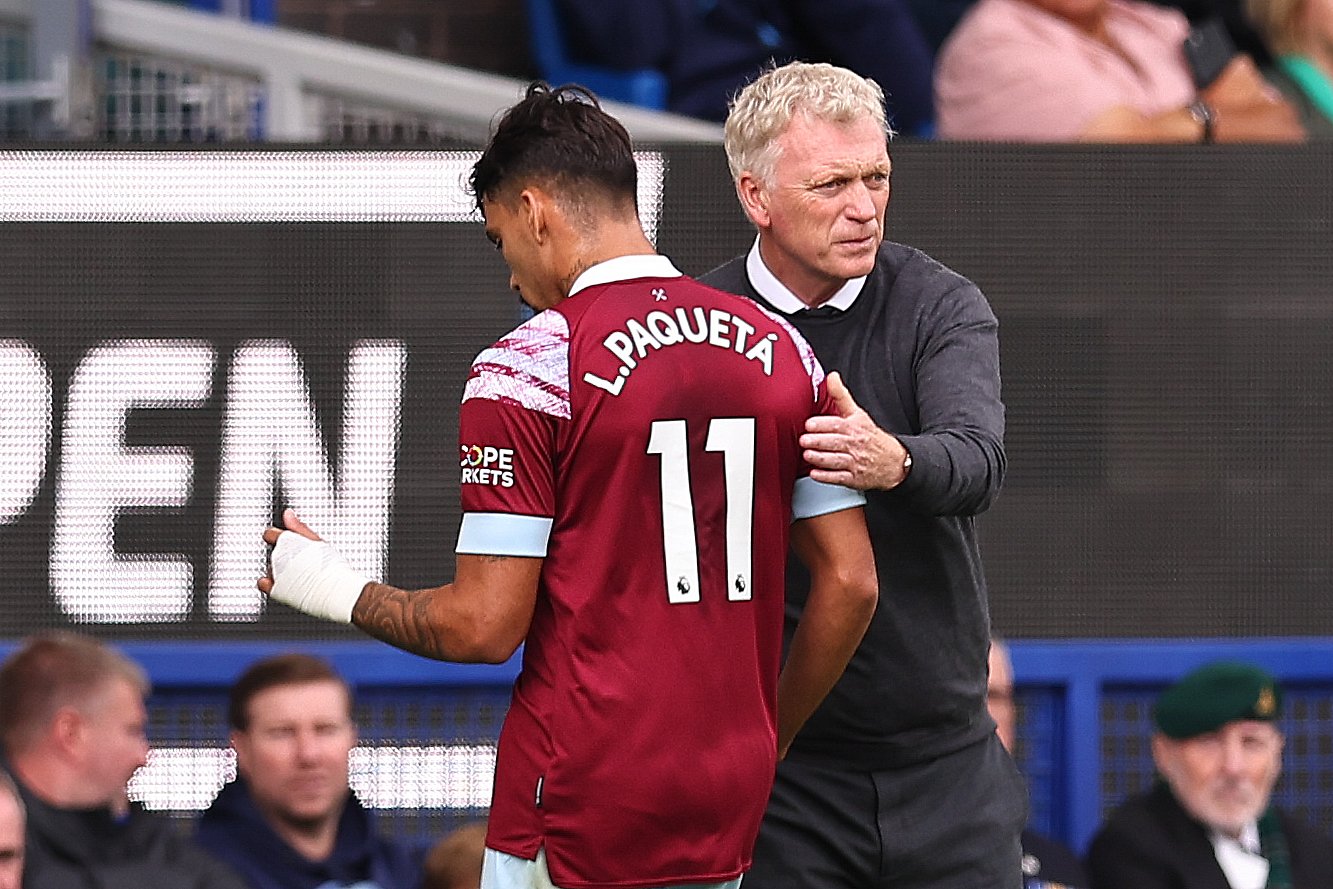 Of course players need time to settle into a new team, system, league, country and the rest of it. And it is not all on Moyes that Paqueta has not hit the heights as yet in the claret and blue.
But football is football and systems are systems. It has been clear for months that the system Moyes is using and his approach are not working.
And he is certainly not getting the best out of "Brazil's Number 10" Paqueta. There have been times where Paqueta looks to have been given the number 10 role. However the reality, with the way West Ham are set up, is anything but.
West Ham fans know it too, they're not stupid. And a growing number are fed up of Moyes' risk averse tactics. A lot of the football – especially in the first halves of matches – has been turgid and negative. The Hammers have definitely not been utilising Paqueta as they should be – playing between the lines with the freedom to disrupt and try things to make goals and chances.
It says everything that West Ham fans watching the World Cup will probably get to see Paqueta playing in his preferred and best position and system for the first time.
There can be no more excuses after this break. We've seen it all before with Said Benrahma. Moyes has six weeks to get his house in order tactically and he will be under even more pressure to get the best out of Paqueta and play him as a proper number 10 if – as is expected – he shines with Brazil in Qatar.
MORE WEST HAM NEWS
Related Topics
Have something to tell us about this article?
Let us know