David Moyes has made a surprise admission about Nayef Aguerd and his future at West Ham which goes against a commonly held belief.
We got a glimpse at the World Cup with Morocco but now fans are starting to see just why Moyes chased Aguerd for two years before signing him for £30m in the summer.
Injured on just his second appearance of pre-season – as is so typical of West Ham's wretched luck – Aguerd was ruled out for over three months having required an ankle operation.
With every game in a West Ham shirt, though, Moyes' Rolls Royce is starting to purr.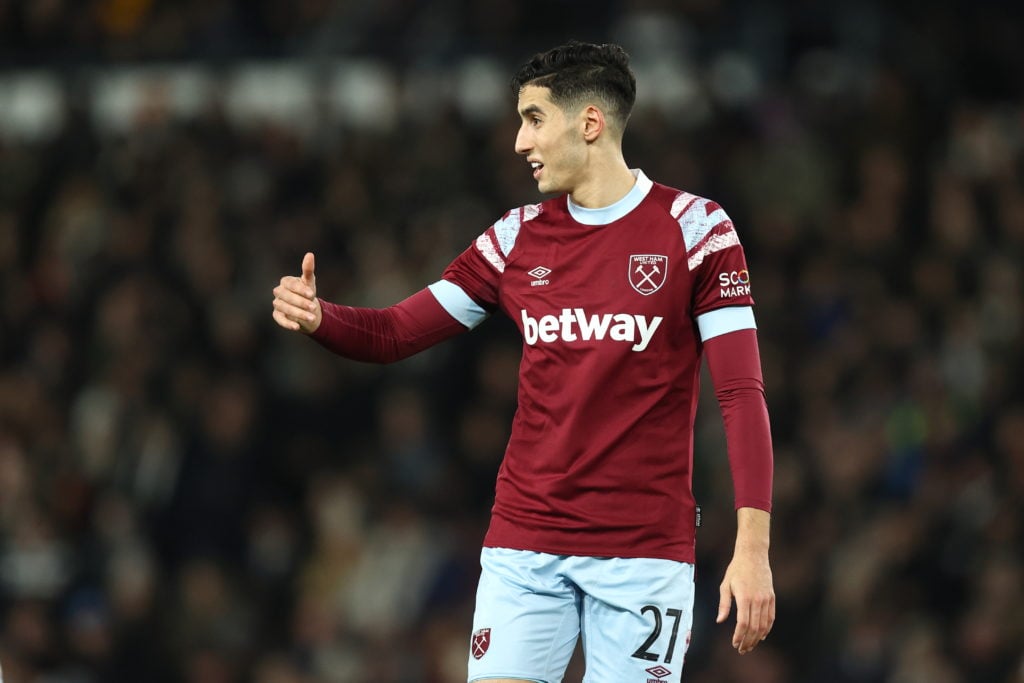 It's clear the Hammers have a real gem on their hands and a rare thing in that he is a left-footed centre-back with immense passing range.
When West Ham landed Aguerd, the assumption – based on comments Moyes made about systems and formations in pre-season – was that West Ham would play with a back five.
The Scot has tended to alternate between a back four and five depending on the opposition and player availability.
West Ham have won back-to-back games 2-0 using a wing-back system with Aguerd on the left side of a central three.
That is along the lines of what fans had envisioned when the 26-year-old arrived. But that does mean West Ham have a player less at the top end of the pitch.
But now Moyes has made a surprise admission about Aguerd and his future at West Ham which goes against a commonly held belief.
Speaking about Aguerd after the FA Cup win over Derby, Moyes has revealed he does not want to play a back five and very much sees his £30m man in a back four. Even if he still struggles to pronounce his name properly, much to the star's amusement.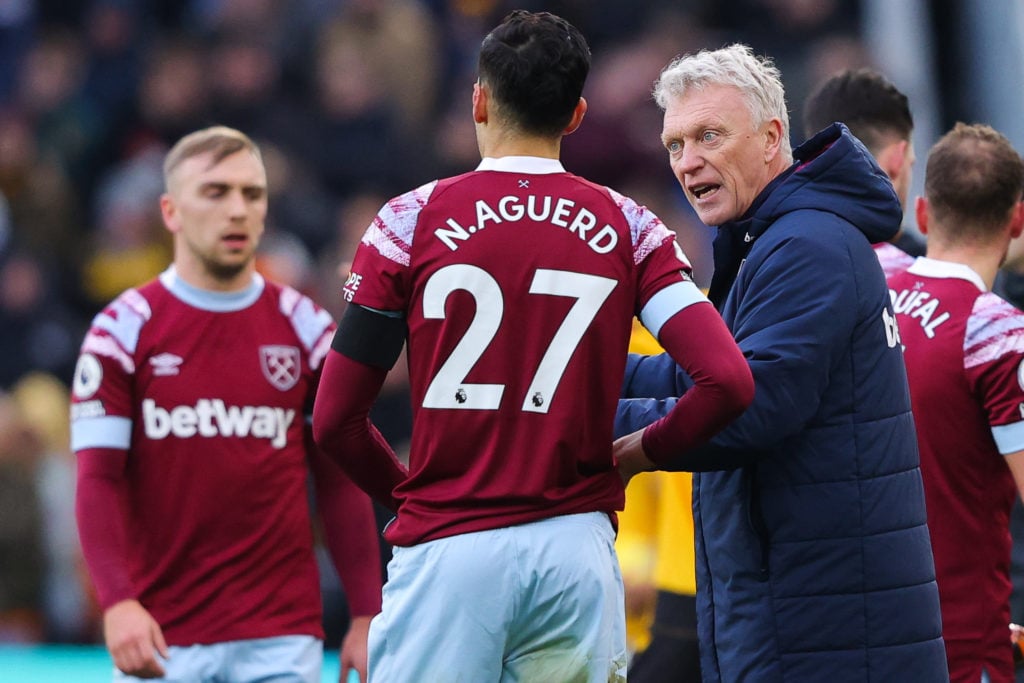 "I can't say his first name and he's digging me out all of the time," Moyes told the press after the win over Derby (Football.London).
"I'm calling him Nath and Nathan and honestly, I'm saying please give me a wee bit of leeway here and a bit of room here. You will need to come up with a name I can get right.
"We really wanted to buy him two years ago, he's a really, really good footballer who I think as time goes on, people will really see he's really good on the ball, stylish…
"No (he's not better suited to a back three) I actually think he's better in the two. At the moment, we've gone with a three, we've got a little bit of a run going.
"We've just found a way but if we had our own way, I think we're probably going to be happy playing with a four and I want to be able to mix a four and a three and not be completely predictable."
MORE WEST HAM NEWS
Related Topics
Have something to tell us about this article?
Let us know