Chelsea star Enzo Fernandez has named West Ham midfielder Declan Rice as someone who he watches and tries to learn from.
Chelsea smashed the British transfer record on deadline day a few days ago by signing Fernandez, 21, from Benfica for a whopping £106 million (The Telegraph).
READ ALSO: Moyes stuck in same old cycle with 27-yo West Ham man after awful display v Newcastle
And when Rice eventually leaves West Ham, whether that be to Premier League rivals Chelsea, Arsenal or wherever else, he will undoubtedly push that record fee close, or even smash it.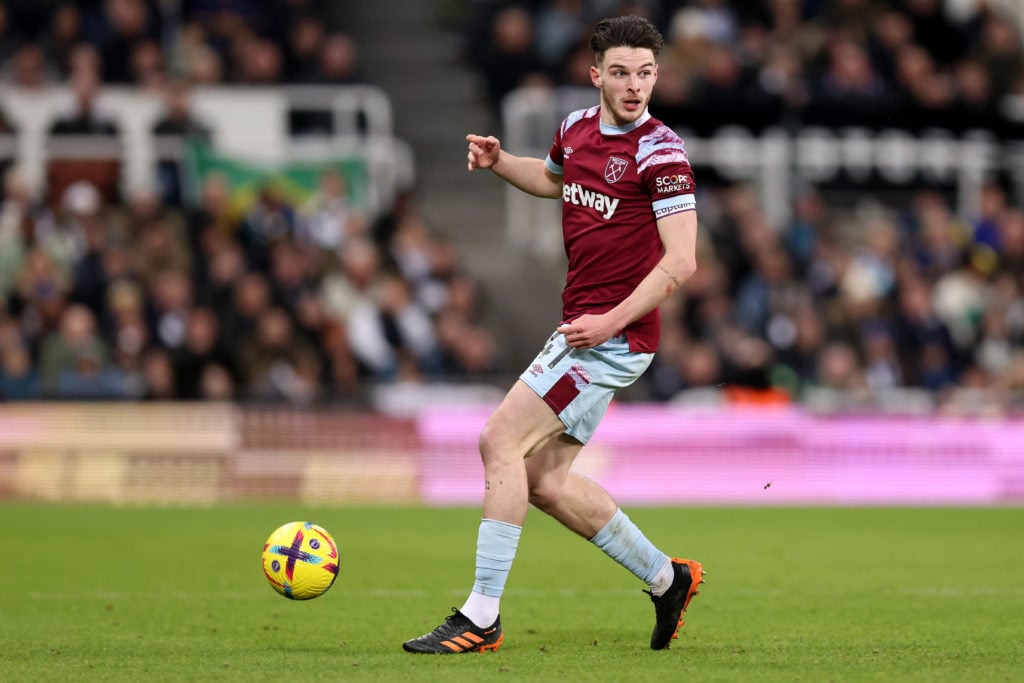 The 24-year-old Hammers ace has been heavily linked with a move away from the London Stadium in the summer transfer window, with David Ornstein recently claiming that Arsenal are eyeing him up.
The majority of West Ham fans have accepted that Dec will be leaving at the end of the season. I for one don't blame him for wanting to move on and compete for major honours – he is an unbelievably good player.
And one of Chelsea's big-money January signings has highlighted just how much he admirers the Hammers star…
Enzo Fernandez absolutely raves about Declan Rice
The Argentinian World Cup winner made his Premier League debut against Fulham at Stamford Bridge on Friday night.
The young South American midfielder looked the part, but he still has some way to go to match Declan Rice in my opinion.
And Fernandez alluded to exactly that by suggesting that he watches the 24-year-old West Ham star and tries to learn from him: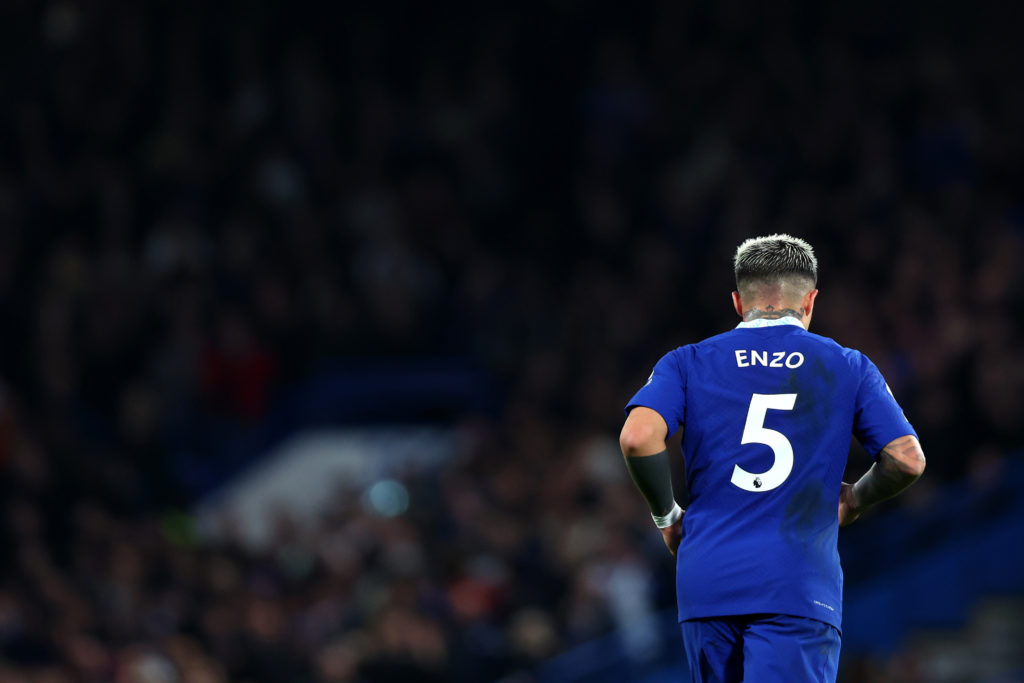 "I try to watch as much football and learn a little bit from everyone. I like Rice of England, I try to watch him and learn."
It's really nice to hear such an expensive new Premier League recruit eulogise about one of our players.
Enzo Fernandez will do very well indeed to learn from Declan Rice. The 24-year-old West Ham ace is a fabulous player, and one of the very best in world football.
The Argentina international will undoubtedly go on to establish himself as one of the best in the world as well. The two players will come face to face next weekend at the London Stadium. And what a brilliant match-up that will be to watch.
Let's hope that Declan Rice gets the better of Enzo Fernandez, because the winner of that particular battle may well define which team wins the match.
Read also:
£90k-a-week West Ham ace's father shares what club his son could join in the summer
Report: £12 million West Ham ace was open to joining Everton in January
Related Topics
Have something to tell us about this article?
Let us know