All the rule changes West Ham fans must be aware of for the new season including dissent and 100-minute games.
West Ham will kick off the new 2023/24 campaign at Bournemouth in 11 days.
The Hammers then welcome Chelsea to the London Stadium just over a week later in the first home match of the new season.
West Ham fans don't have much to sing about at the moment with the club enduring a torrid summer transfer window.
Having lost captain and star player Declan Rice, the Hammers are yet to replace him or indeed make a single signing – the only club in the Premier League about which that is true.
Fans will have plenty to sing about at matches, though, with rival fans sure to be reminded of West Ham's status as European champions at every opportunity.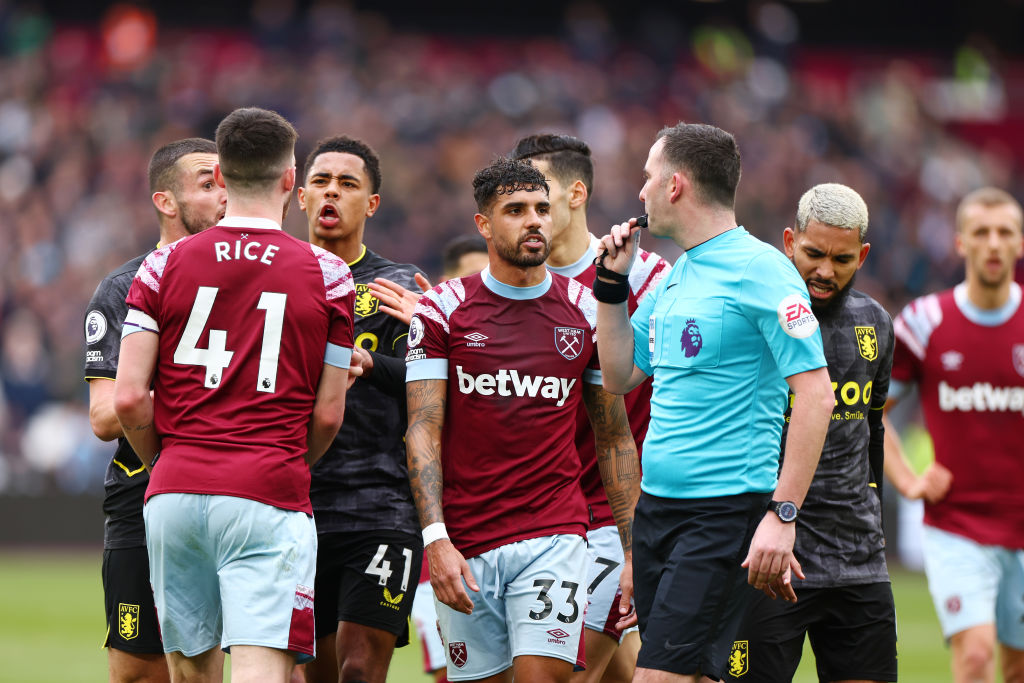 All the rule changes West Ham fans must be aware of for the new season including dissent and 100-minute games
Away from what has been a painfully barren transfer window, though, there is plenty West Ham supporters need to brush up on as the action edges ever closer.
Here are all the rule changes West Ham fans must be aware of for the new season including dissent and 100-minute games.
The biggest news is that there will be a major crackdown on time-wasting, ball in play time and dissent after the success of such focus at the Qatar World Cup.
West Ham boss David Moyes and assistants Kevin Nolan and Billy McKinlay need to be on their best behaviour too.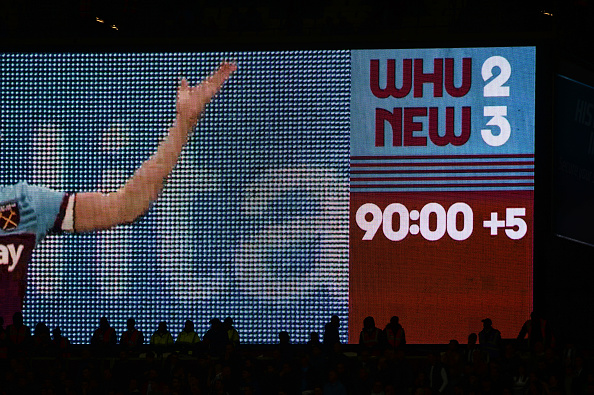 You'll be getting home later than usual – West Ham fans should be prepared for 100-minute plus games to become the norm
Because a much stricter policing of the bench and technical areas are also at the heart of new refereeing guidelines that will be in force for the start of the football season.
Added on time at the end of Premier League matches is now expected to frequently run into double digits, as they did at the last World Cup.
Indeed one match official has told Sky Sports it will now be a rarity if a top flight game lasts less than 100 minutes.
It comes after statistics showed how little the ball has been in play in professional matches in England, with averages last season of just under 55 minutes in the top flight.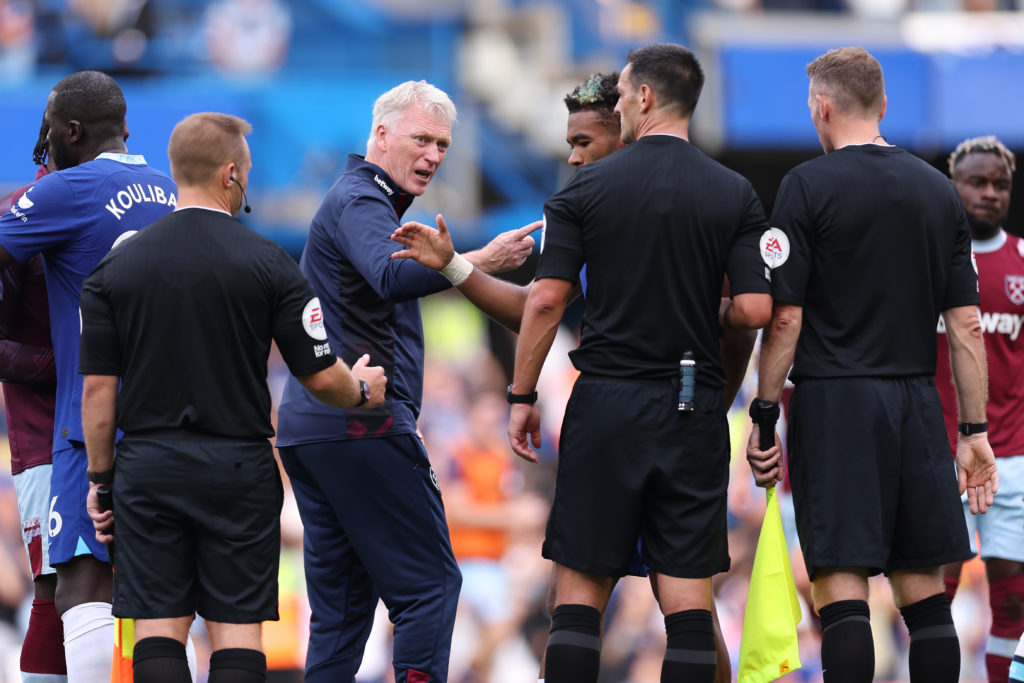 Moyes, staff and players be warned – Prem will be more physical but much less tolerant of abuse and time-wasting
More time will be added on too for goal celebrations, which officials feel have become lengthier and more elaborate.
Referees will now be obliged to specifically time how long the game is stopped before the re-start for game interruptions, such as a goal, a substitution, injury, or preparations for a free-kick.
Officials must also be "more robust" in penalising "clear and impactful actions" that waste time.
On the pitch a higher threshold will be applied to "contact" between players – meaning there should be fewer free-kicks awarded for incidents which last season might well have been penalised for being overly physical.
West Ham players will need to be on their best behaviour in terms of their conduct with referees too. Because the threshold for a player to be shown a yellow card for dissent will be reduced this season.
Moyes will need to get his new captain sorted ASAP. Because whenever more than one West Ham player approaches the referee, at least one of those players, and potentially more, will be shown an automatic yellow card. Practically, any player that runs from a distance to approach the match officials will be booked.
Other measures being introduced to improve behaviour of clubs, players, staff and fans:
A new technical area code of conduct and increased financial penalties for repeat offenders
Academy scholars to undertake refereeing courses to improve their education into officiating
Stadium bans and potential criminal prosecution for tragedy abuse
A pilot scheme to rehabilitate young offenders to educate them about impact of their behaviour on others
READ ALSO
Related Topics
MORE WEST HAM STORIES