What West Ham fans sang on their way out of Luton's ground is absolutely hilarious following the 2-1 win at Kenilworth Road.
West Ham played their part in another piece of history when they became the first team to visit Luton Town's Kenilworth Road in the Premier League on Friday night.
Luton's start to life at home on their fairytale return to the top flight had been delayed while their famous old ground was hastily redeveloped to meet Premier League requirements.
And Luton welcomed West Ham there for the big day.
Much had been made about the hostile atmosphere and welcome West Ham would receive.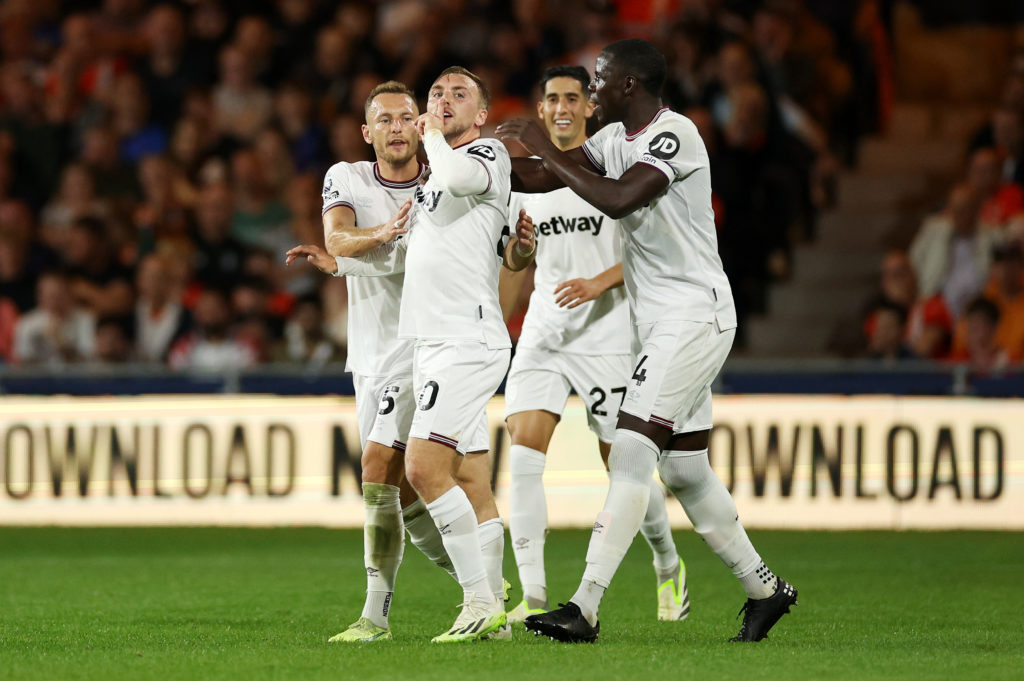 Some Hatters fans were certainly hostile towards Jarrod Bowen – aiming a disgusting chant at the Hammers star.
He responded in the perfect way, by scoring as West Ham won 2-1 to go back to the top of the fledgling table.
Luton fans had waited three decades for a taste of Premier League football. But it was the away support who had the last laugh.
What West Ham fans sang on their way out of Luton's ground is simply hilarious.
As supporters will know Luton's tight ground is packed in among houses. And the away section entrance actually goes under a coach house in and amongst residents' gardens.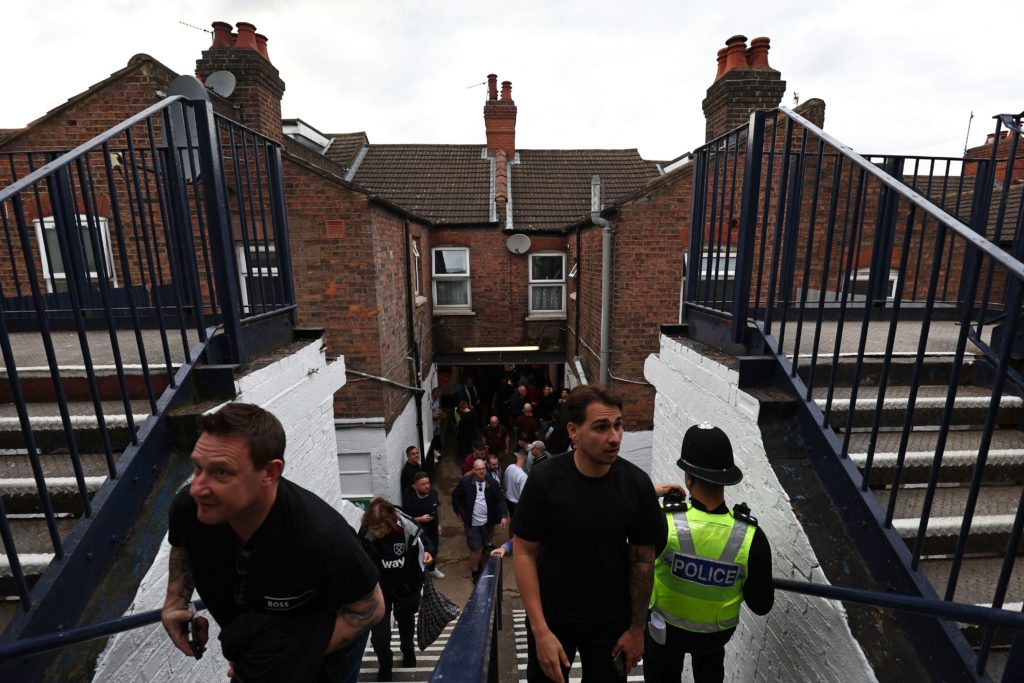 The stairs to the away section allow fans to see into the neighbouring houses and gardens – that's how close it all is to the ground's stand.
West Ham fans are famed for their wit. And they didn't disappoint on their way out of Luton.
Hammers fans sang: "We can see you, we can see you, we can see you in the bath!"
West Ham fans had also goaded the hosts by signing "2-0 on your big day out" when Kurt Zouma scored late on.
"Premier League, you're having a laugh" and "you're only here for the season" were also chanted by the away supporters during the game.
READ ALSO
Related Topics
MORE WEST HAM STORIES