West Ham United fan group Hammers United has announced a new protest to calling for David Sullivan and David Gold to leave the club.
Hammers United was set up to try and 'improve things for all West Ham supporters young and old'.
With thousands of members the group of disaffected Hammers fans are pushing to be recognised by and engage with co-owners Gold and Sullivan and their vice-chairman Karren Brady – now commonly acronymed GSB.
The group has staged protests in the past and is responsible for the GSBOUT campaign.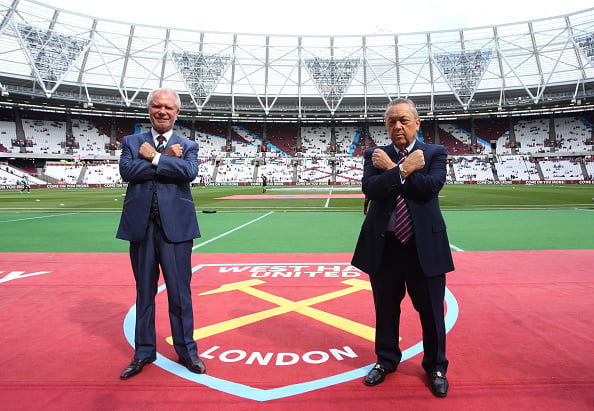 West Ham fan group announces new GSB OUT protest before Manchester United clash
And today Hammers United has announced it will stage a new protest ahead of West Ham's game against Manchester United on September 19th.
"GSBOUT is our number one priority," a Hammers United spokesman said.
"Trust in Gold, Sullivan and Brady is lost.
"Our next publicised protest, where fans can join us, will be Sunday 19 September. We will leaflet fans against Leicester & Palace, when full details will be released.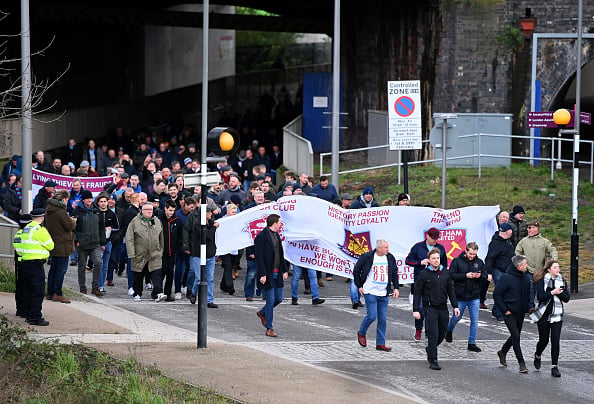 'Protests will be ongoing until we are instructed otherwise by our membership'
"In the meantime, we will continue to protest and campaign on behalf of our members at every game. Protests that require less planning and publicity than the event on Sunday 19 September will be ongoing, until we are instructed by our membership to cease these protests or Gold, Sullivan and Brady have left our club."
Some West Ham fans feel the protests are unhelpful despite one of Hammers United's slogans being "support the team, not the regime".
And off the back of the club's best ever Premier League points total, some have argued Sullivan and Gold – who were the ones who decided to bring back David Moyes and gave him freedom to sign the players he wants – are enjoying the best period of their 11-year tenure thus far.
The protest comes amid fresh takeover talk that emerged last week.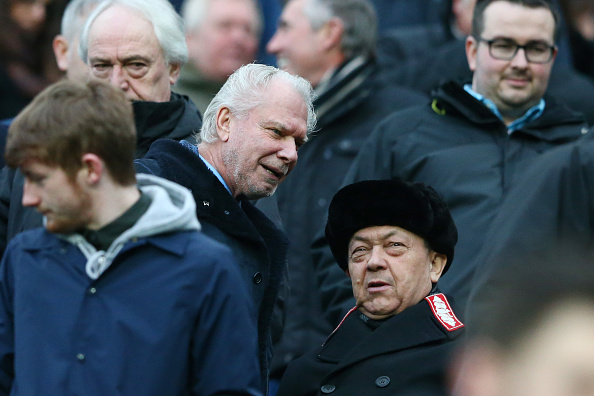 Announcement comes after takeover bid made public domain last week
The Daily Mail reported that a group of UK investors – PAI Capital – had seen a £400m bid for the club rejected by majority stakeholder Sullivan.
The group has made a host of grandiose pledges to fans about increased transfer budget and making the London Stadium fit for football.
But while many West Ham fans just want to see the back of Sullivan and Gold, others feel it could be a case of better the devil you know, certainly until they see more substance from PAI.
Celebrity West Ham fan Thomas Skinner has divided fans by delivering "behind the scenes" updates on PAI's bid.
Some have accused Skinner of being in the pay of PAI, a claim he strenuously denies.
In other news, West Ham insider delivers Tammy Abraham update.
And Moyes can make striker the Breel deal for West Ham.
Have something to tell us about this article?
Let us know