West Ham United face the very real prospect of ending up in the inaugural UEFA Europa Conference League next season.
West Ham's Champions League dream took a hit in the 1-0 defeat to Manchester United on Sunday night.
The Hammers could have gone level on points with fourth-placed Chelsea and just three points off third WITH a game in hand.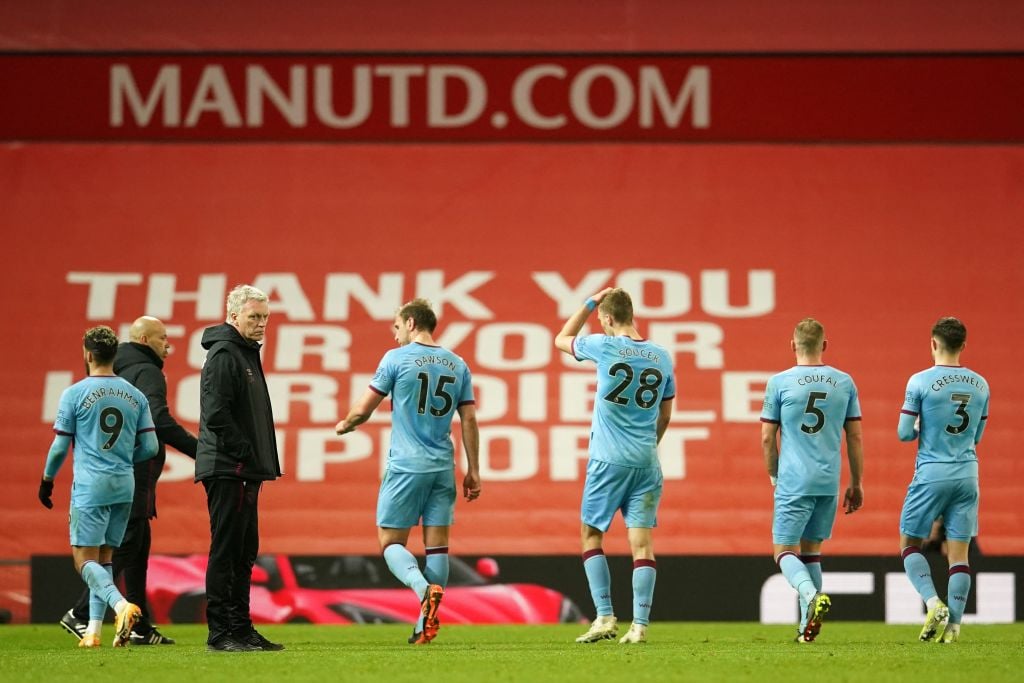 West Ham's Champions League dream dealt a blow
But David Moyes played for a draw and was undone by a Craig Dawson own goal.
West Ham now have 10 games to get the six or seven wins that will likely be needed to secure Champions League football.
It is a tough ask and sights may soon turn to the more realistic aim of securing a Europa League spot.
However that in itself could prove tricky as a fifth place finish – and sixth at best – will be required.
So West Ham may well end up in the panned – and terribly named – UEFA Europa Conference League for its debut season.
Hammers could end up in panned new third tier of European football – the UEFA Conference League
The UEFA Conference League kicks off next season and will be the third tier of European club football.
It comes as a result of the Europa League is being slimmed down from 48 teams to 32 and will be primarily contested by teams from lower-ranked UEFA member associations.
No teams will qualify directly to the group stage, with 10 teams eliminated in the Europa League play-offs and the rest coming from the Europa Conference League qualifiers.
West Ham could find themselves playing European minnows in the likes of Malta, Lithuania and Estonia.
Currently, England's representative in the UEFA Conference League is set to be the winner of the League Cup, the final of which is to be contested by Manchester City and Tottenham next month.
No teams qualify directly for the Europa Conference League group stage with the League Cup winners missing the qualification rounds and starting in the final play-off phase.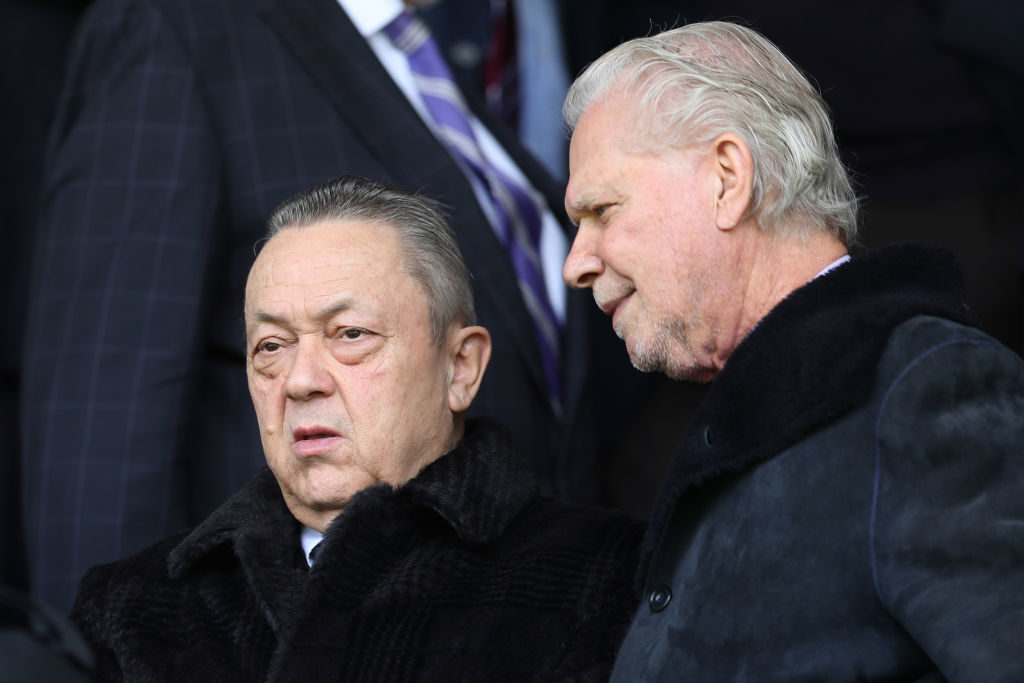 A penny for GSB's thoughts as European minnows await England's UEFA Conference League representative
But if the League Cup winners qualify for Europe via their final league position, then the team that finishes in sixth will drop from their Europa League spot to the Europa Conference League play-off round.
However, that play-off spot will move to the Premier League's seventh-placed team if a top-six club wins the FA Cup.
One Premier League club will end up in the competition regardless.
So West Ham fans may argue it is better to be them than someone else.
But it would be something of an anti climax to end up in the new age equivalent of the Intertoto Cup.
Coverage and interest levels will likely be minimal given matches run alongside the Europa League scheduled on Thursday nights.
A place in the following season's Europa League is the carrot for the winner of the UEFA Conference.
The name does not help the new competition in the eyes of English football fans as it is synonymous with non-league football.
And a penny for the thoughts of West Ham's owners David Sullivan and David Gold.
Sullivan voiced his displeasure at having to fork out £50,000 for West Ham's travel to Everton in the Carabao Cup earlier this season.
Goodness knows what he will make of footing the bill for a host of trips across Europe to face minnows with little boost to West Ham's revenue.
Have something to tell us about this article?
Let us know