'We're not scared of Spurs' West Ham captain Declan Rice has declared ahead of another huge derby against fierce London rivals.
After the 1-1 draw with Chelsea on Saturday, West Ham now turn attentions to a clash with bitter rivals Tottenham Hotspur next weekend.
Tottenham are like a box of frogs at times this season. Having beaten Man City, Spurs got a 4-1 hiding at Leicester this weekend.
That will give the Hammers great encouragement ahead of their meeting with Antonio Conte's unpredictable side on Sunday.
Desperate for points in the bid to stay up, West Ham are experiencing an injury crisis at the worst possible time ahead of the game.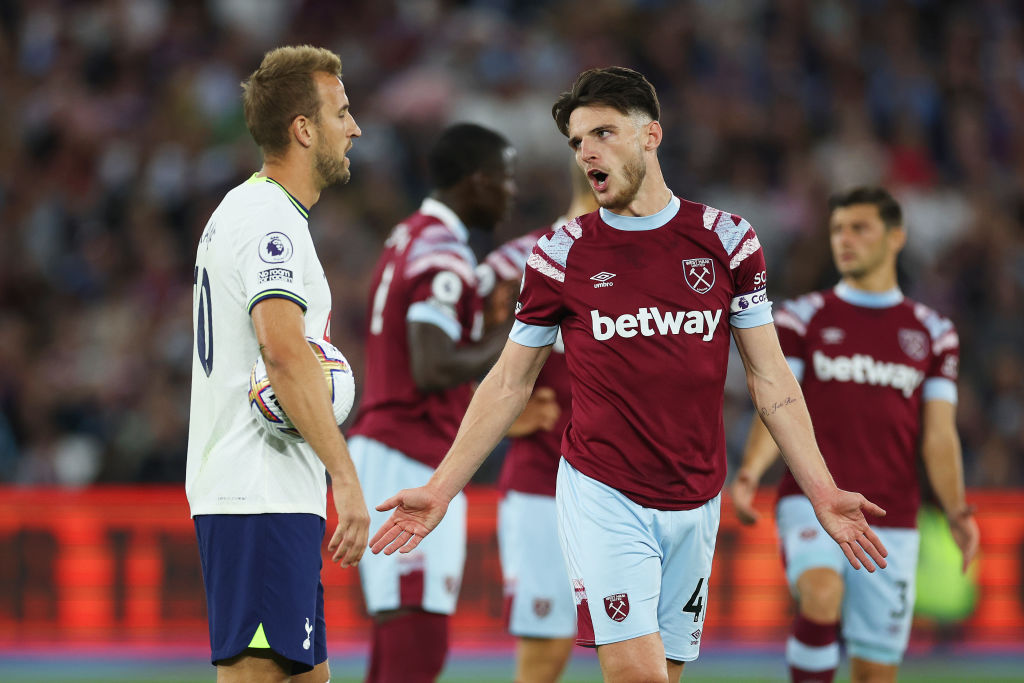 David Moyes is currently without £173.5m worth of talent and admitted his concern at being 'down to the bare bones'.
With their ridiculous attacking options, Tottenham are always a threat despite their inconsistent performances.
And at some point West Ham have to pull an unexpected result out of the hat like most of their relegation rivals are doing if they want to remain in the Premier League.
What better place to do it than in the back yard of their old foes in north London?
'We're not scared of Spurs' West Ham captain Rice has declared ahead of another huge derby.
"Since we played Brentford in the cup we've been really strong," Rice told Astro after the game.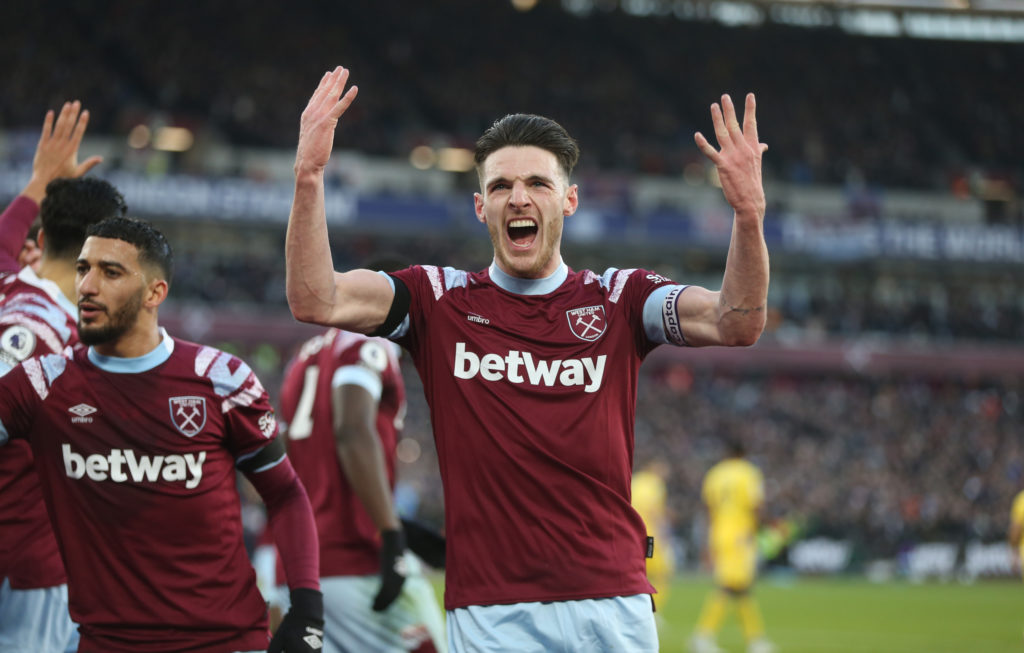 "So we need to keep that going now, obviously Spurs next then Forest…
"I think we have to go for it (against Spurs), I think obviously they're a team that sits in and play unbelievable counter-attacking football but we've got enough to hurt them.
"We can go there (confident), we've won before (and) had some good results there before.
"Look we're not scared of Spurs so we'll go there and give it everything."
Let's hope his teammates can back up Rice's words with another positive result in what will be another massive game for both clubs.
MORE WEST HAM NEWS
Related Topics
Have something to tell us about this article?
Let us know