A video has emerged online showing a fallout between West Ham United star Declan Rice and Manchester City ace Jack Grealish during England training.
West Ham enforcer Rice and £100 million Man City attacker Grealish were both in the England squad for the October internationals.
The pair enjoy a good relationship too.
Grealish recently criticised EA Sports saying the West Ham midfielder's rating on video game FIFA 22 needs to be higher (talkSPORT).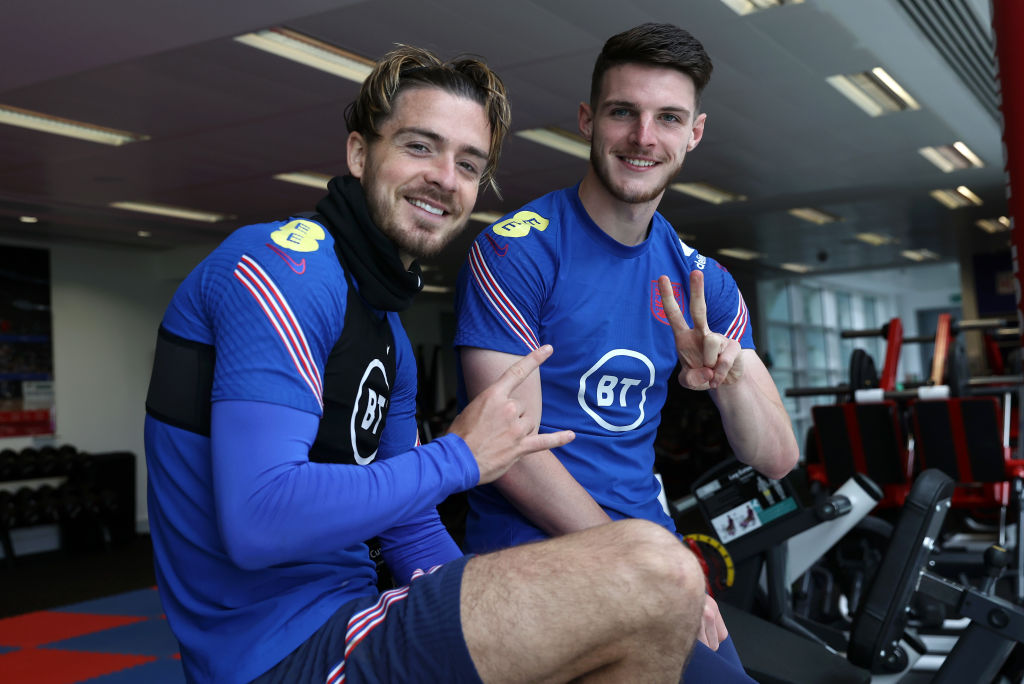 And when Rice scored a stunning solo goal for West Ham in the Europa League, Man City's alice band wearing playmaker doubled down, telling EA 'I told you so' (Daily Mail).
While playing for Aston Villa before his big move to Man City, Grealish would also regularly compliment Rice on his performances for West Ham.
But the pair had a little falling out during England training after Grealish took exception to what he felt was a foul on him by Rice.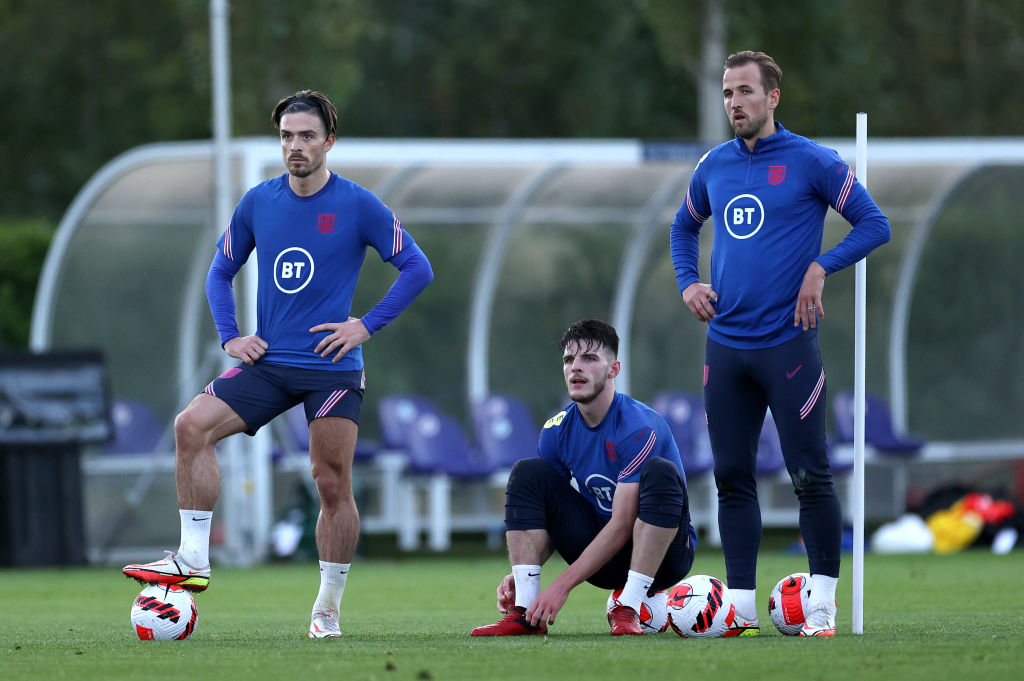 There is a coming together between the Man City man and West Ham star during a session. Grealish believed it to be a foul saying: "I don't get how you can say that that isn't a foul."
But Rice disagreed, telling Grealish: "I tried to block you and you ran into me, let's watch it back."
Grealish then makes a comment that is inaudible and Rice throws his hands up before walking off.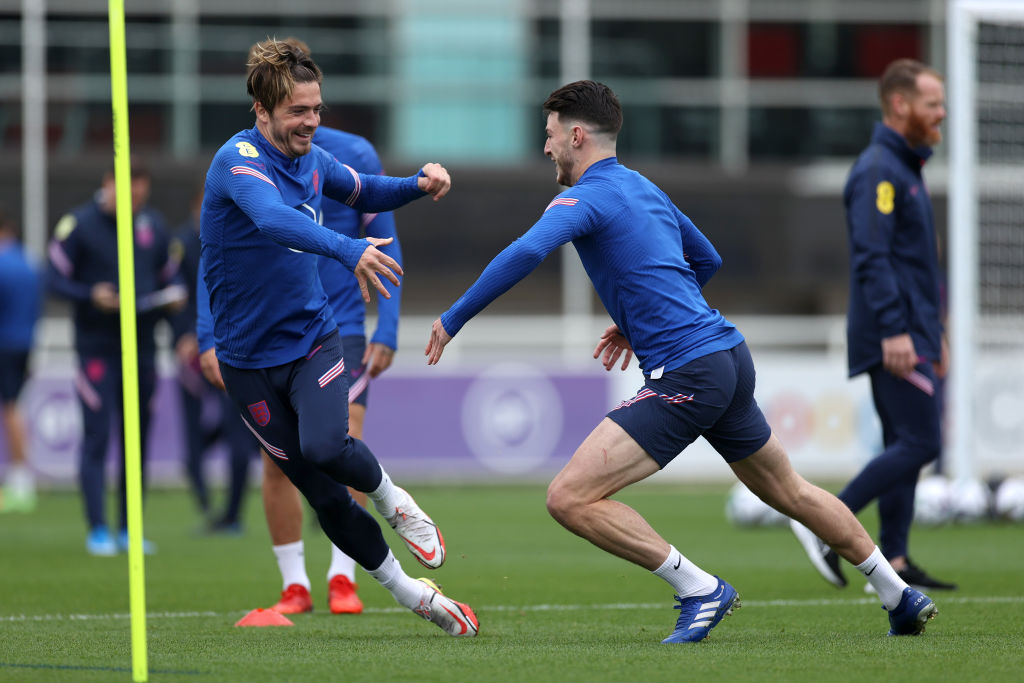 There was a happy ending for the West Ham and Man City duo though.
The video cuts to footage of Rice cuddling Grealish later in the session and telling the camera: "We've made up now ain't we Jack. He was mad but now we've made up. It's because we're too good, that's the problem."
Grealish acknowledges Rice with a smile but doesn't say anything back.
The video saw fans tear into Grealish for 'diving even in training'.
But as far as training ground bust-ups go this was very tame. Just ask former West Ham stars Eyal Berkovic and John Hartson (infamous video below).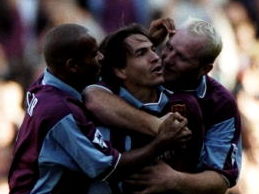 It is rare to see such footage from an England camp, though. But this is a by-product of Gareth Southgate's approach to the England setup and making his squad more accessible and connected to fans and media.
It was a storm in a teacup.
But if we're choosing sides Rice was spot on in his assessment.
The duo may come face to face soon when West Ham take on Man City in the Carabao Cup. The match is at the London Stadium on October 27th after West Ham beat Man United in the last round.
More West Ham news:
Related Topics
Have something to tell us about this article?
Let us know