A respected journalist has launched a stinging attack on West Ham United fans in the wake of criticism aimed at David Moyes.
West Ham saw their Champions League dreams dented by a 1-0 defeat at Manchester United on Sunday night.
Man United had a depleted side but so too did West Ham without Jesse Lingard and Pablo Fornals.
Many West Ham fans were angered by Moyes's approach to the game.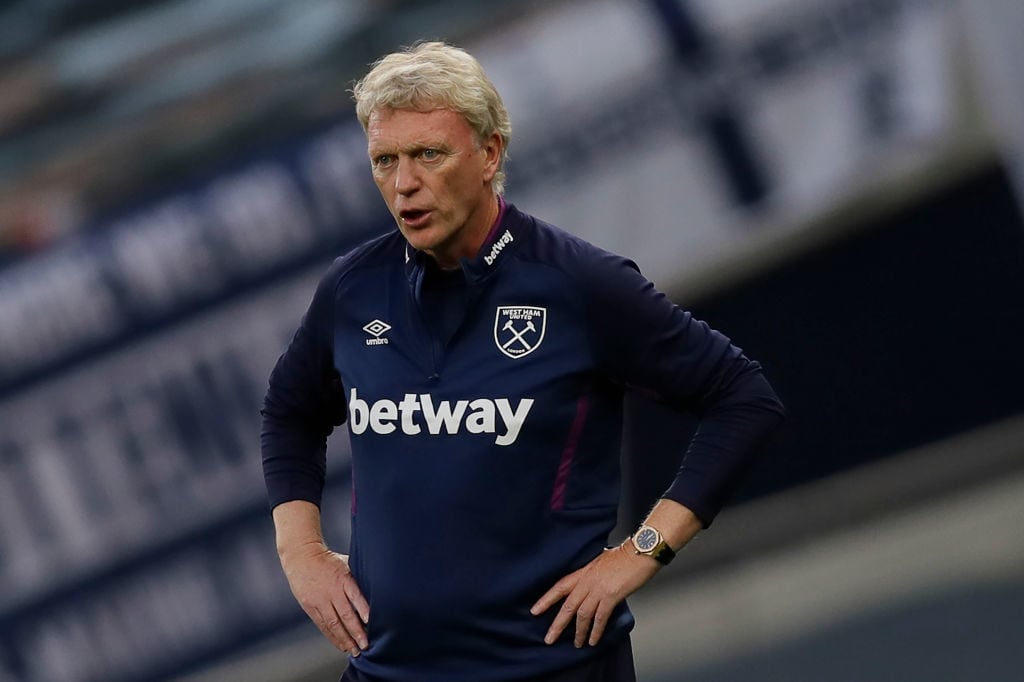 Moyes accused of costing West Ham with 'negative' tactics after Man United defeat
The Scot went with a back five with Ben Johnson and Mark Noble starting.
West Ham were ultra defensive and Moyes was criticised by pundits for a negative approach.
Said Benrahma and Manuel Lanzini came on in the second half as West Ham switched to a four and the visitors were instantly a bigger threat.
Moyes has worked wonders at West Ham.
But some fans feel Moyes has got his approach all wrong in games against certain sides this season, showing often understrength or underperforming opposition too much respect.
Those sentiments have been echoed by former West Ham players such as Trevor Sinclair and pundits like Jamie Redknapp and Gary Neville.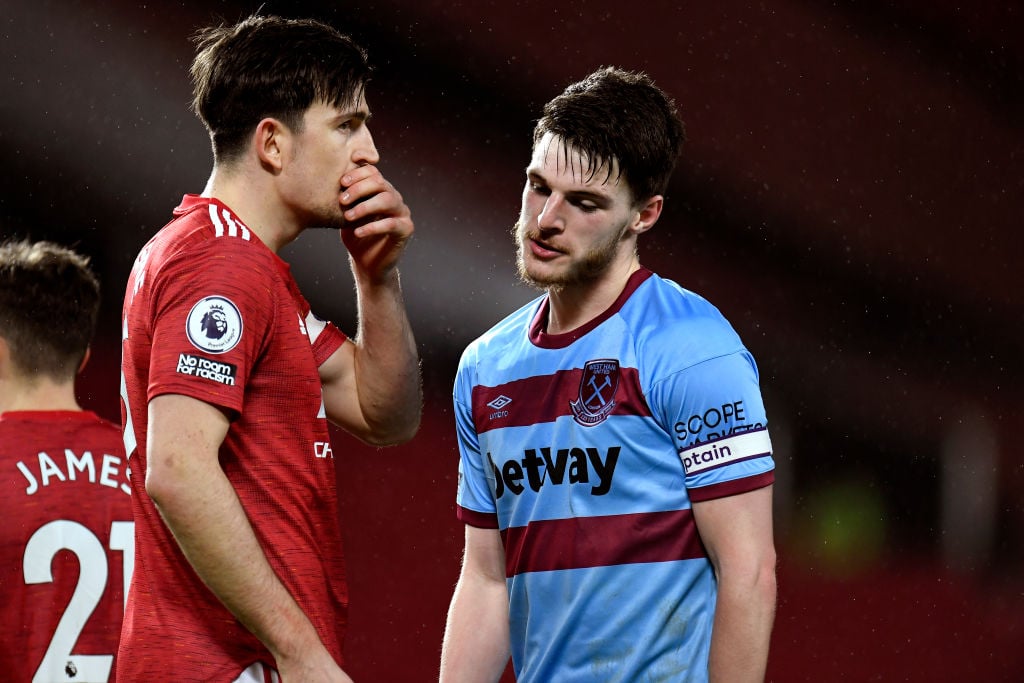 Respected journalist launches diatribe at West Ham fans over 'pathetic and absurd' Moyes criticism
But Guardian journalist Jacob Steinberg was incredulous at the criticism he saw from some West Ham fans on social media.
And he took to Twitter to launch a diatribe at Hammers fans for daring to question Moyes.
"West Ham approach affected by absence of Fornals," Steinberg said on Twitter.
"Offers creativity but also works off the ball. Benrahma yet to justify his struggle to do the latter in these games. Unfortunately that means Noble starts and disrupts the balance. Issue is squad depth.
"It's only people who haven't been paying attention who will bang on about Moyes not starting Benrahma or Lanzini. He used this formation away at City, who are much better than United, but he had Lingard and Fornals available. Amazingly, West Ham had more about them.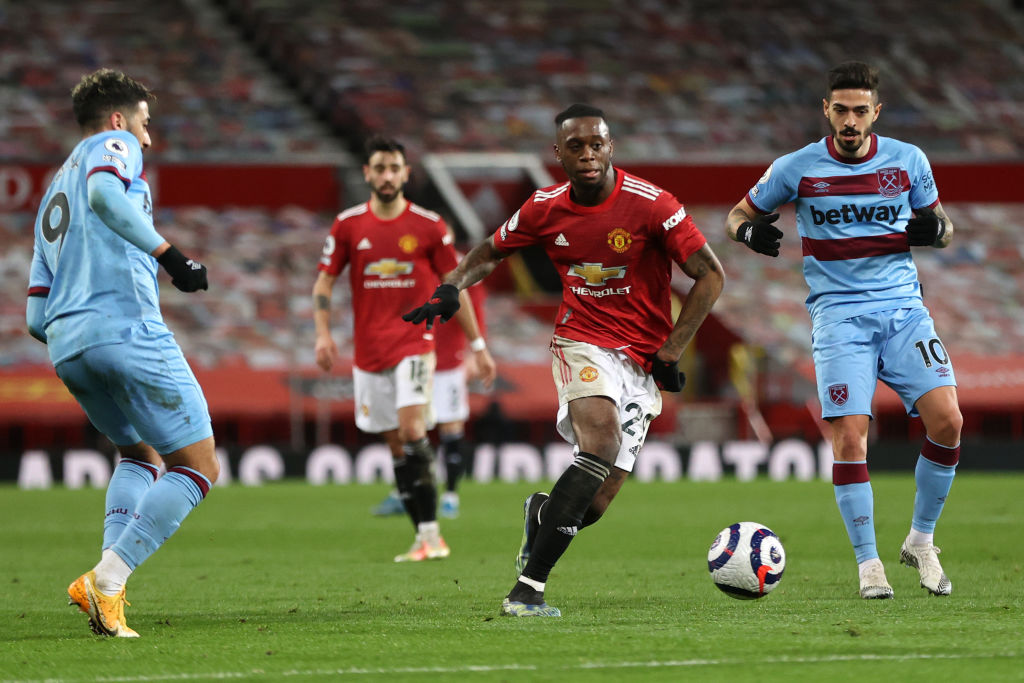 'There's a view that doesn't tally with reality'
"Benrahma is improving, much better than at the start of the season, but it's clear Moyes doesn't trust him enough for this specific game. And you can complain about that as much as you like, but West Ham are fifth in the Premier League.
"Beat Spurs at home and drew away (yes, lucky). Smashed Leicester, won at Everton. Should have beaten Arsenal away and United at home. Drew with City at home, unlucky not to get a point away and took game to them. Should have drawn at Liverpool, beaten very late, no (Michail) Antonio.
"It's not ideal that Noble played last night, it doesn't work, but Lanzini isn't the same post-injury and Moyes doesn't trust Benrahma, who did nothing after coming on with a lot of time left. There's a view of SB that doesn't tally with reality.
"In any case West Ham "went for it" against Tottenham, United and City at home and away at Liverpool, Arsenal, City, Leicester and Everton. They lacked creativity rather than ambition at Chelsea, who simply have much better players than them.
"It's pathetic how criticism of Moyes revs up after one defeat at Old Trafford. The reaction to West Ham's performance last night is absurd. It was totally conditioned by the absence of Fornals and Lingard – unusually for creative players at West Ham they work off the ball."
Moyes has worked wonders at West Ham, but does that make him beyond reproach?
Steinberg does make some salient points.
But just because Moyes has West Ham flying high in this unique campaign does not make him beyond reproach.
West Ham fans are so starved of any success over the last 40 years that many are understandably salivating at the mere taste of some.
Hammers supporters are entitled to their opinion. And that's what makes football great.
But overall there wasn't too much ground lost in the race for fourth place.
And a win over Arsenal this weekend would see West Ham right in the mix with nine games remaining.
Related Topics
Have something to tell us about this article?
Let us know