Nikola Vlasic has lifted the lid on what West Ham players were saying to each other on the bench during the win at Watford.
West Ham ended their recent slump with a 4-1 win over the Hornets at Vicarage Road.
And it was a memorable day for £33 million signing Vlasic as he netted his first goal for West Ham.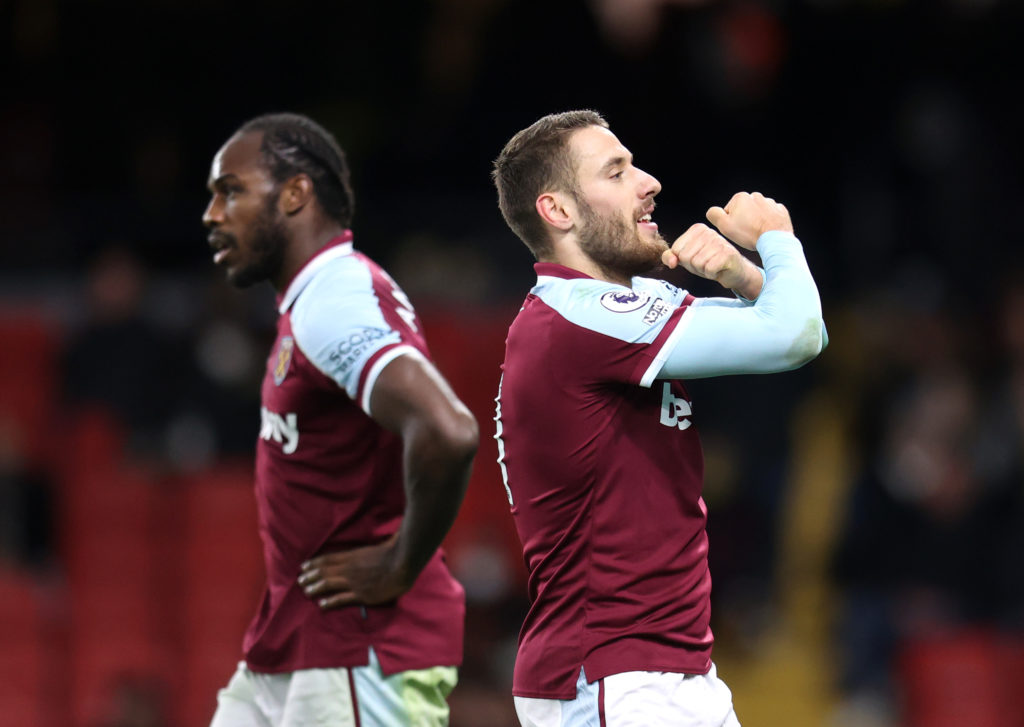 The Croatian midfielder has endured a difficult start to his Hammers career. Used mostly as a substitute, Vlasic has struggled to make the kind of impact many had expected when he joined from CSKA Moscow in the summer.
The 23-year-old had showed flashes here and there, though, and had been continually backed by David Moyes to come good.
He took his first step towards proving the manager right with his goal at Watford. But it was put on a plate for him by the utterly unplayable Jarrod Bowen.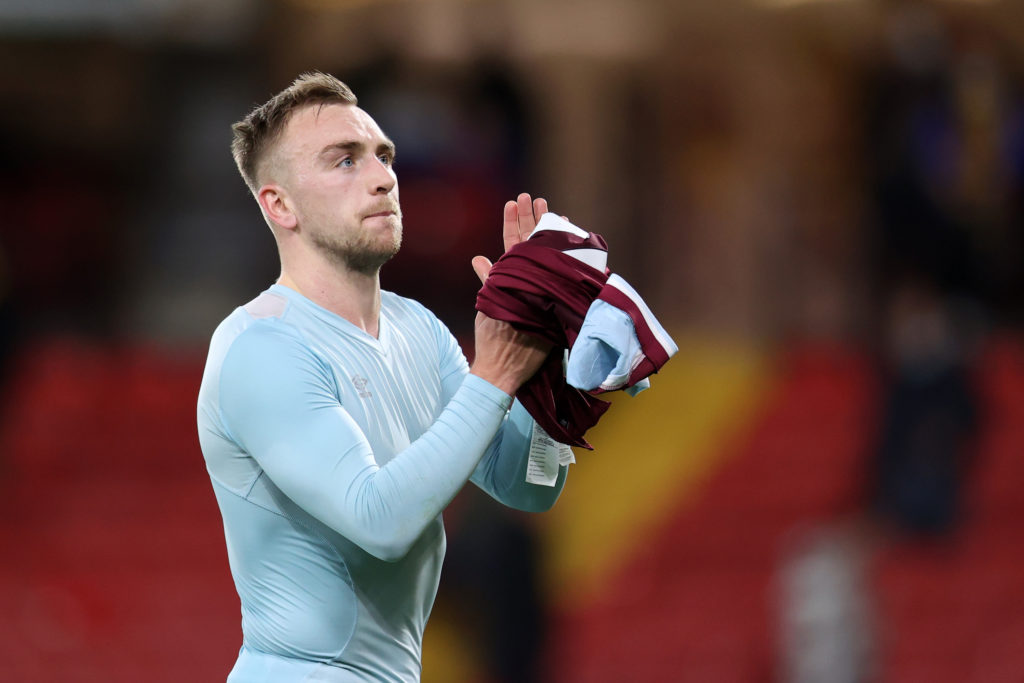 The Hammers wing man is seriously pushing for an England call-up with his brilliant and consistent form this season.
Bowen made two goals, won the penalty converted by Mark Noble, had a goal cruelly chalked off by VAR and would have got another assist had Michail Antonio not fired straight at the goalkeeper when one-on-one.
He was a constant threat and comfortably the best player on the pitch.
Speaking after the game, Vlasic thanked Bowen for helping lift the burden of getting that first goal.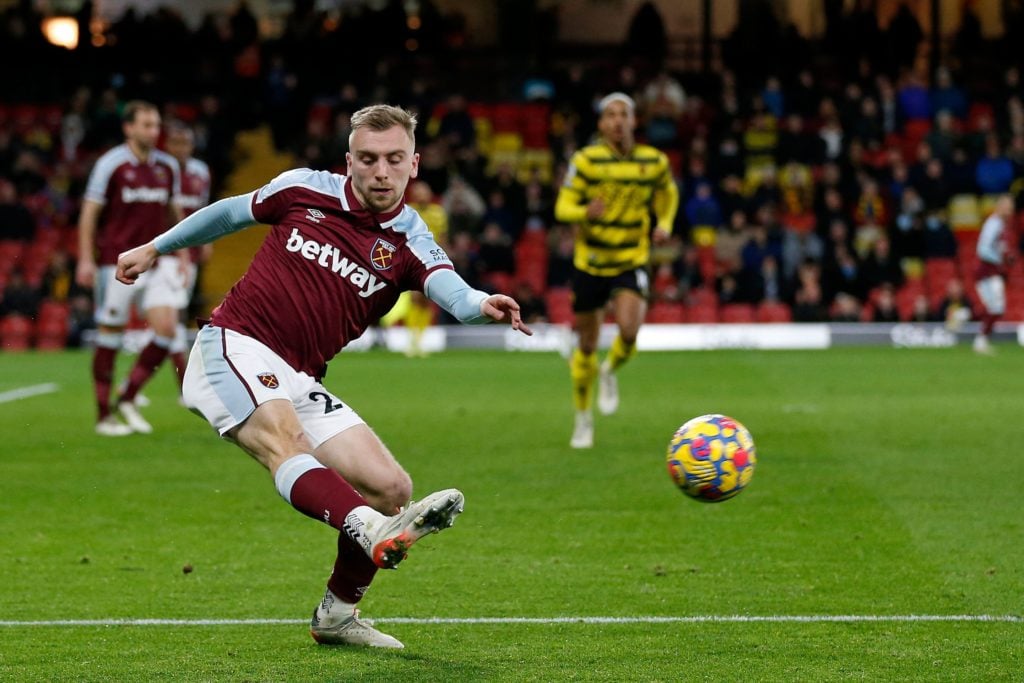 Nikola Vlasic lifts lid on what West Ham players were saying to each other on the bench at Watford
And he revealed what he and the players on the West Ham bench were saying during the win at Watford (whufc.com).
"Yeah, it's lovely (to finally score) I was waiting for this like for three months," Vlasic told whufc.com.
"It's hard when I came to a new club in a new place and a new environment and the first goal is the hardest. So, I think now it will be everything will be easier. I relieved pressure from myself so I'm very happy. And I think everybody in the team is happy for me…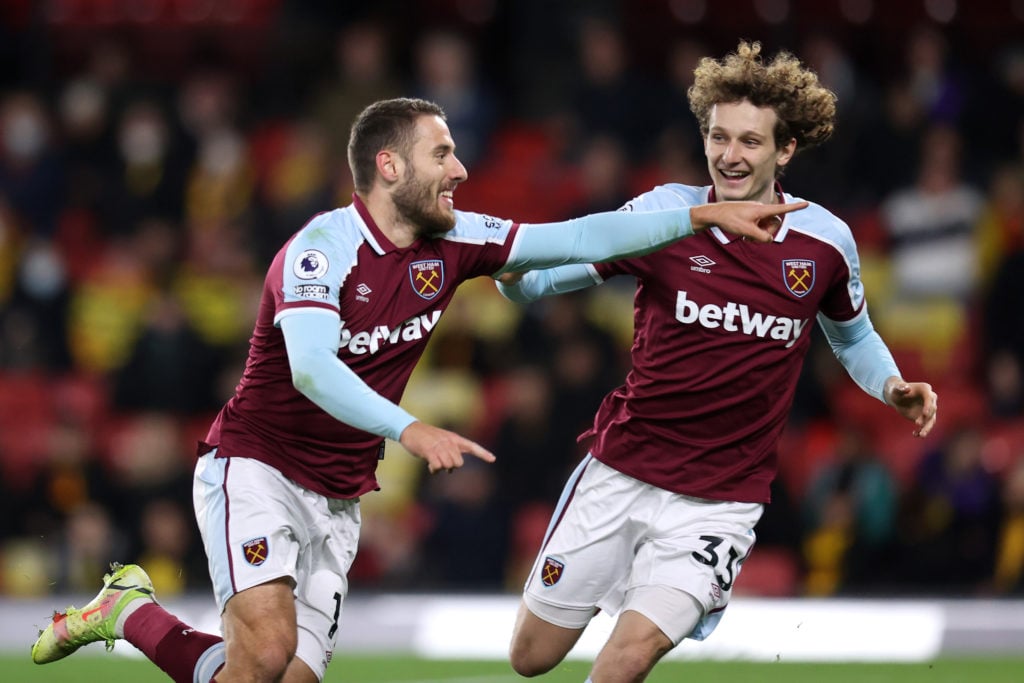 "(Bowen is) Unbelievable. You know, even on the bench when I watching the game, I was commenting with players like 'Jarrod! Man, he's a beast!'.
"So now he did it again. I was thinking maybe he'll shoot from this position but I was in the perfect position and he gave me my easy tap-in."
Let's hope there is more where that came from for Bowen and Vlasic in 2022.
More West Ham news:
Related Topics
MORE WEST HAM STORIES