World famous Jackass star Johnny Knoxville pledges allegiance to West Ham United after meeting with YouTuber and Hammers fan JaackMaate.
Jack Carl Dean – better known to fans as YouTuber and podcast host JaackMaate – is a massive West Ham fan.
JaackMaate has had some top stars on his Happy Hour podcasts including the likes of Ricky Gervais.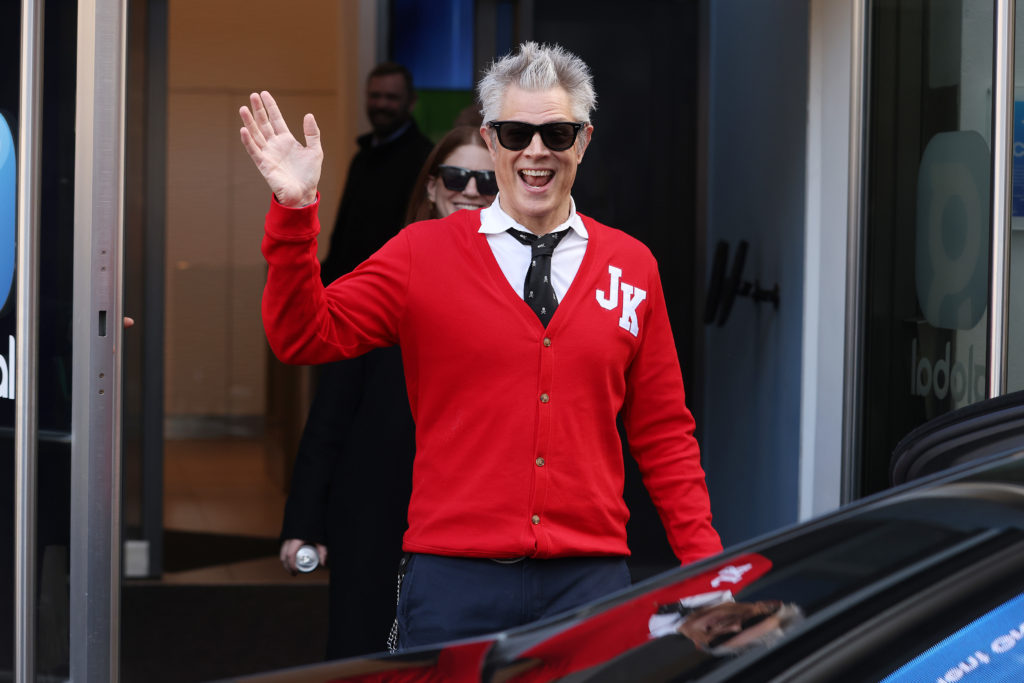 And he has even done some work presenting for West Ham's YouTube channel where he interacts with the Hammers players.
Well now he is also helping to recruit new West Ham fans too.
Because Jackass star Johnny Knoxville has pledged his allegiance to West Ham after meeting the YouTuber for the next episode of his podcast.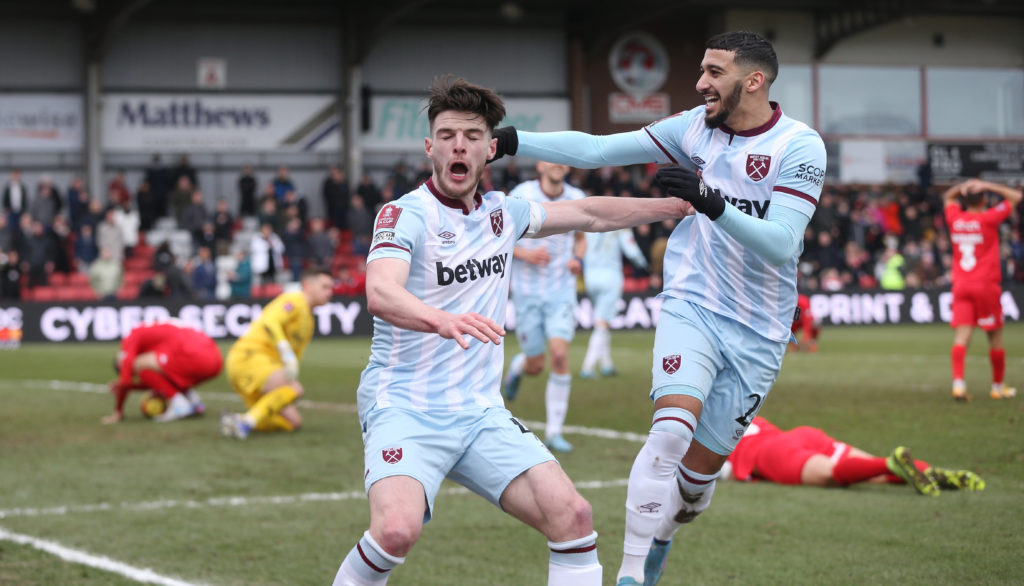 Jackass star Johnny Knoxville pledges allegiance to West Ham after meeting with YouTuber
That's according to JaackMaate himself who made the announcement on Twitter having also posted a picture with Knoxville, who is in the UK promoting the new film Jackass Forever.
"Johnny Knoxville, my hero, my mate," JaackMaate said on Twitter alongside a picture of him with Knoxville.
"Johnny Knoxville didn't have a football team, so today I made him an honorary West Ham fan.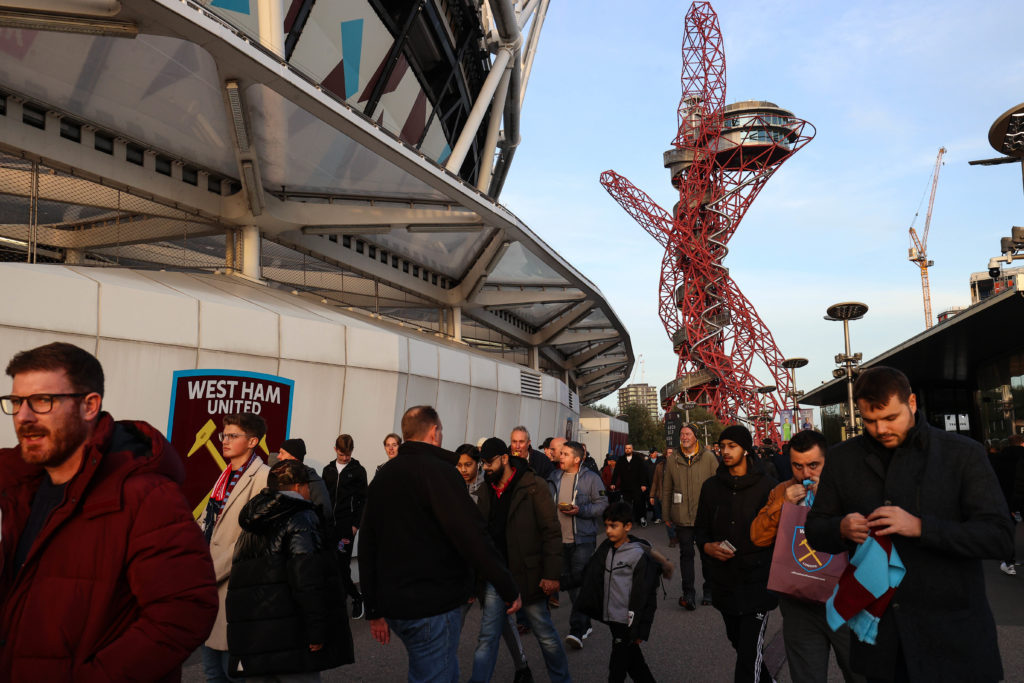 "He has vouched this will be his team from this day fourth and even wrote "Green Street" on his leg in biro as his "movie to watch". Always recruiting West Ham."
It seems JaackMaate is doing a better job of recruiting than West Ham after fans were left hugely frustrated by the lack of arrivals during the January transfer window.
Although we're not entirely sure on the Green Street recommendation. Perhaps just watching the video of Saturday's game against Kidderminster Harriers would be better for Knoxville to truly get what it means to support West Ham!
Knoxville joins a long list of famous West Ham fans headed up by none other than Her Majesty The Queen herself.
Ray Winstone, Kriss Akabusi, Keira Knightly, John Cleese, Len Goodman, Triple H, Lennox Lewis, Frank Bruno, Danny Dyer – and his daughter Dani, who is now dating Hammers star Jarrod Bowen – Russell Brand, James Corden and a host of other celebs are big West Ham fans too.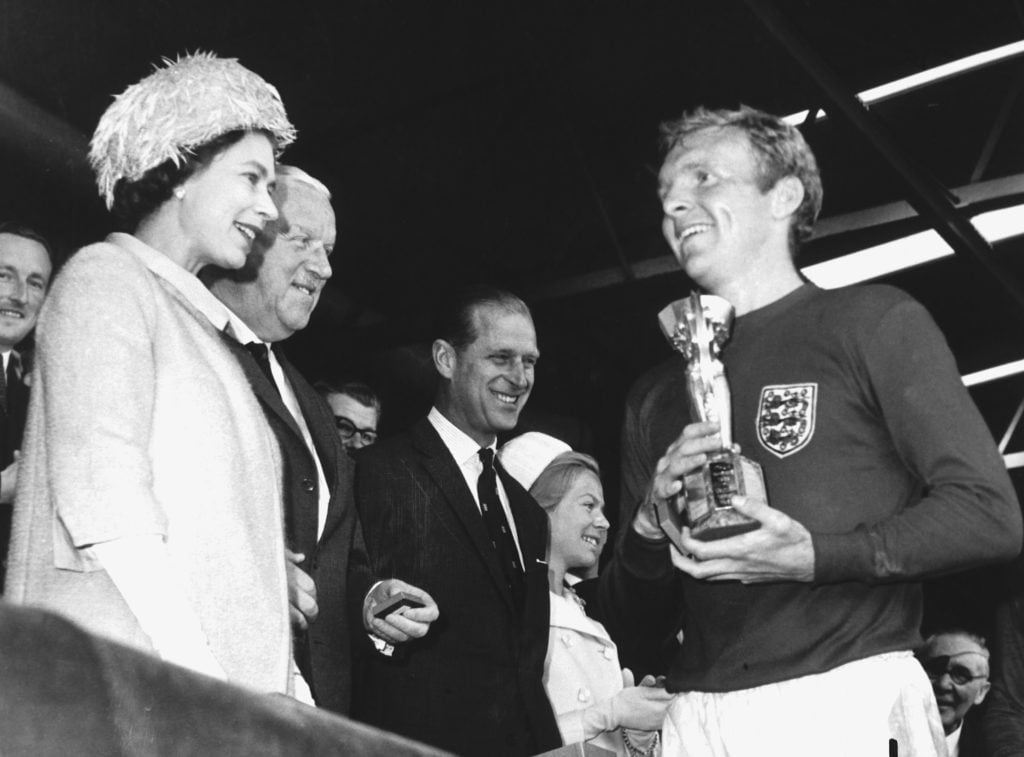 Whether Knoxville will show true support by rocking up at Tuesday night's crunch game against Watford remains to be seen.
West Ham know a draw could take them back into the top four depending on Man United's result at Burnley.
But realistically David Moyes's side will be looking to win to stay firmly in the hunt for the European spots against a side battling relegation.
More West Ham news:
Have something to tell us about this article?
Let us know