Aston Villa star Jack Grealish has credited West Ham United for teaching him the biggest lesson about himself so far.
Villa hero Grealish lined up alongside West Ham star Declan Rice as England beat Czech Republic 1-0 to top Group D at Euro 2020 last night.
But it was the Villa talisman's opponent – and Rice's West Ham teammate – Vladimir Coufal that had Grealish reminiscing before the big game.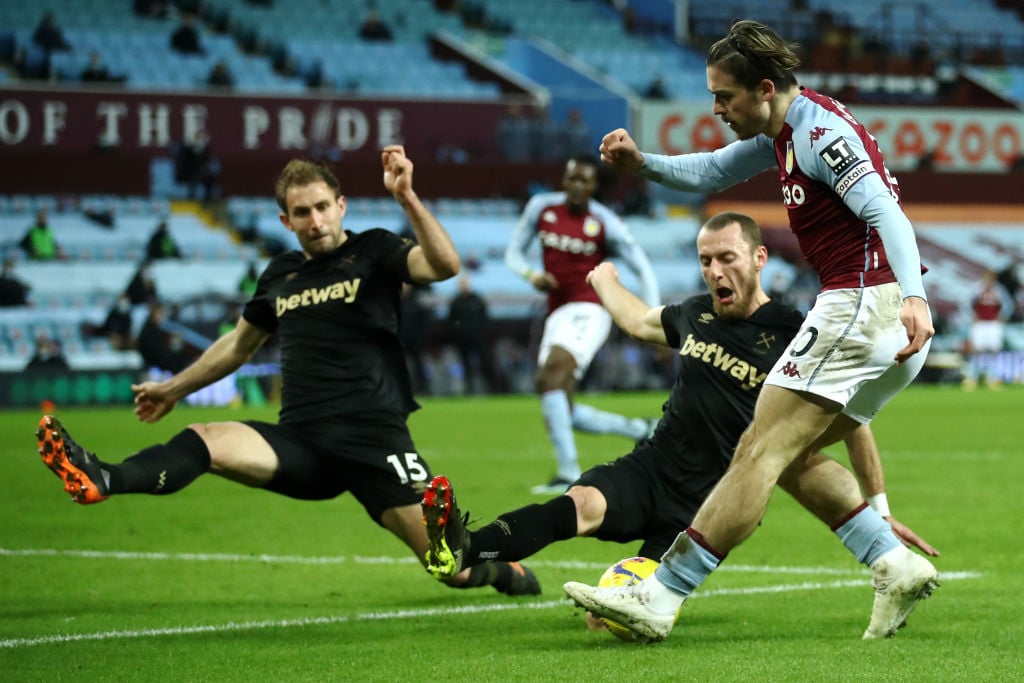 Coufal's inspired displays against Grealish grabbed headlines
The West Ham and Villa men shared two enthralling and feisty battles last season. And the Hammers came out on top by winning both.
It says a lot about Grealish's ability that West Ham boss David Moyes played two right backs to try and contain him in West Ham's 3-1 victory at Villa Park earlier this year.
But in truth Coufal didn't really need Ryan Fredericks. He had Grealish in his pocket all by himself.
The Villa playmaker grew so frustrated he switched wings and even played centrally to get away from Coufal.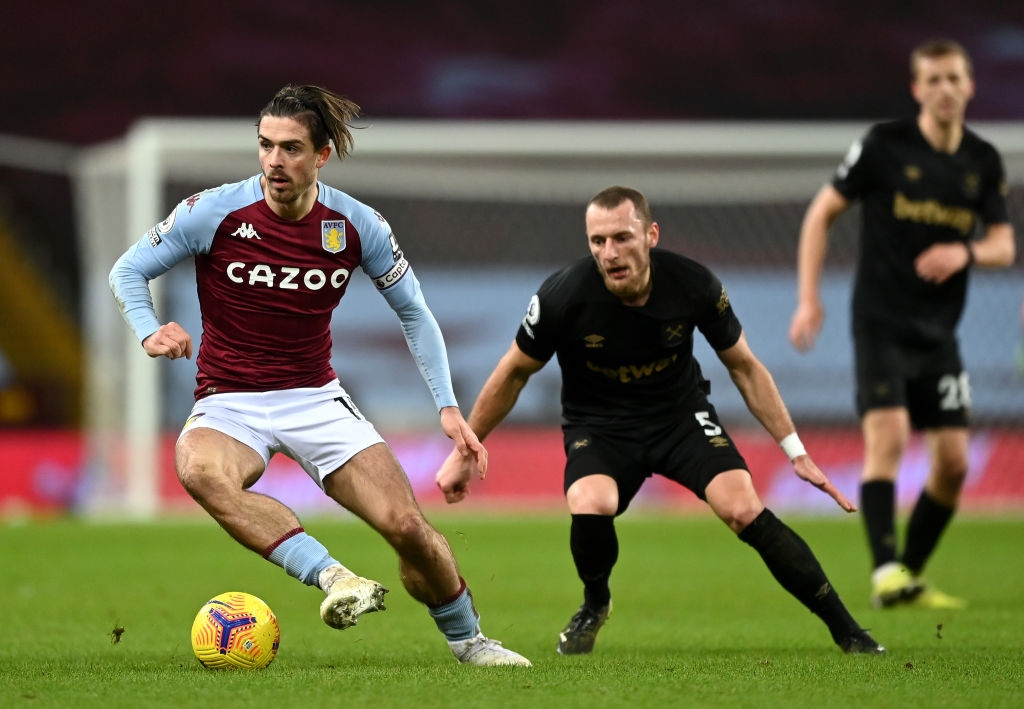 Aston Villa hero Grealish credits West Ham with teaching him the biggest lesson of his career so far
It shows how well Coufal did against Villa's main man that when Grealish did switch flanks he managed to get an assist for their goal.
After that game Coufal hailed Grealish one of the best players in the world.
There was an element of revenge for Grealish last night as he jinked past Coufal and delivered a cross to the far post for Raheem Sterling to nod home the only goal of the game.
And speaking to ITV the Aston Villa hero credited West Ham with teaching him perhaps the biggest lesson of his career so far.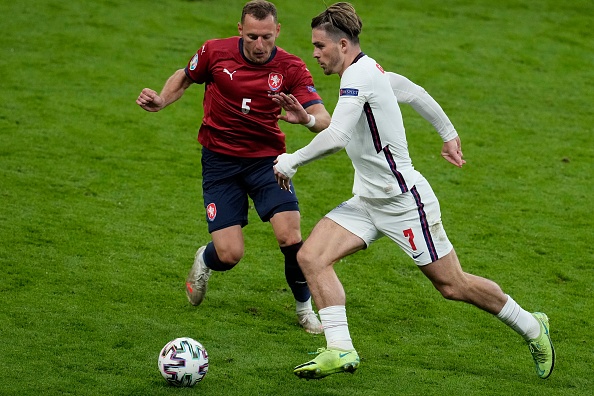 "Stubbornness," Grealish said on ITV when asked what his weakness is for a pre recorded segment.
"I had it one time this season when I played against West Ham. They played two right backs against me and my manager said to me after 'Why didn't you just move to the other side of the pitch and cause a problem or go inside?'
"I said 'No because then I felt like they've won'. And I got an assist (when I did move to the other side).
"So sometimes I need to think of what's best for the team and not be so stubborn."
Meanwhile it seems West Ham have Villa's midlands rivals Derby County to thank for the arrival of Coufal's international and club teammate Tomas Soucek at the London Stadium.
Related Topics
Have something to tell us about this article?
Let us know