It was an encouraging night for West Ham United on and off the pitch as Liverpool drew 1-1 with Leeds.
Not only did the result keep West Ham in fourth place for the time being, it also saw the Hammers at the heart of the conversation around the hugely controversial new European Super League.
West Ham are still very much in the mix to realise a dream of qualifying for the Champions League. And David Moyes's side face a huge European six pointer against Chelsea this weekend.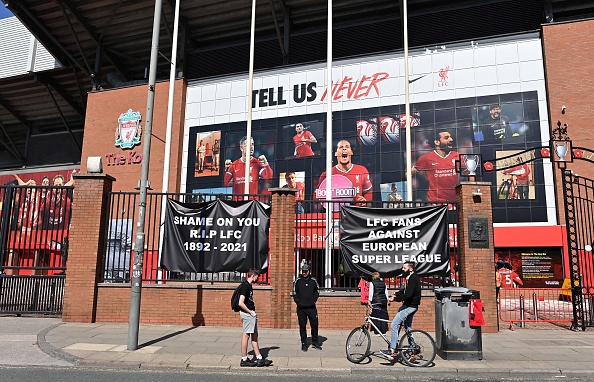 Encouraging night for West Ham on and off the pitch
The game has been given a new perspective in light of the bombshell news that Chelsea – like Liverpool – are one of six Premier League clubs planning to break away to form a closed shop European Super League.
Such is the strength of feeling against the ESL plans, there have been calls for West Ham to boycott the match against Chelsea 'for the good of the game' – read the full story here.
Fans of West Ham and from across the football pyramid – including those of the "big six" clubs involved – are up in arms over the plans.
And West Ham were central to the conversation as Sky Sports's Monday Night Football brilliantly dissected the issues while Liverpool toiled to a 1-1 draw which keeps them below the Hammers.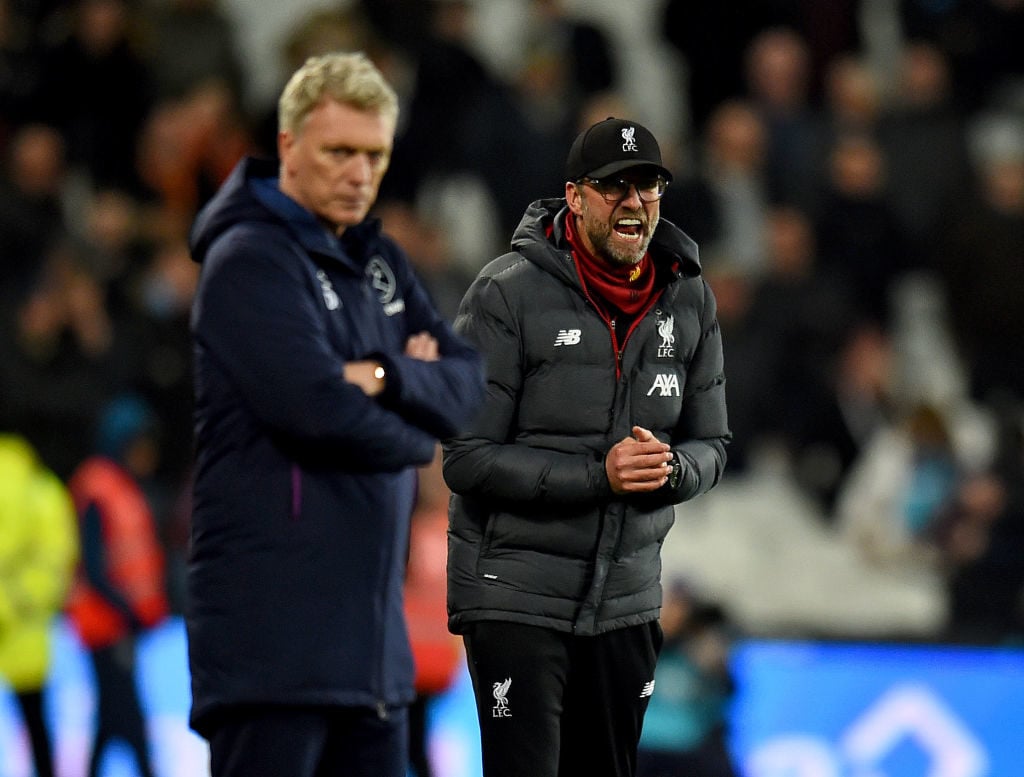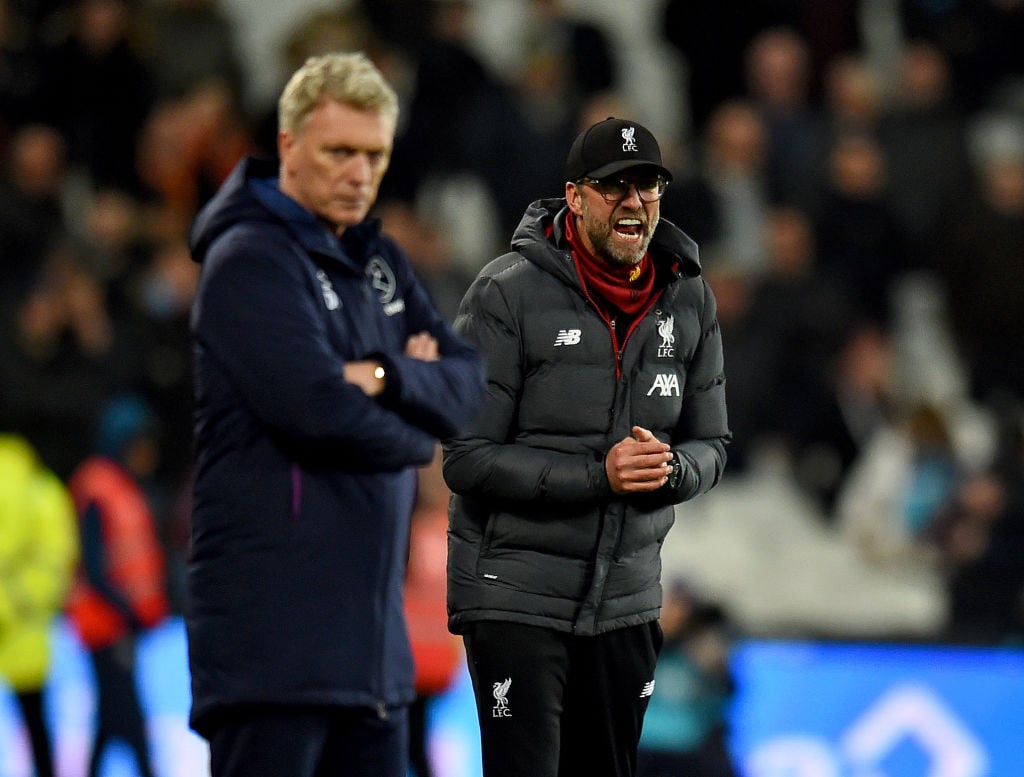 Klopp says he likes that West Ham can achieve Champions League dream as he speaks out on ESL plans
First Liverpool boss Jurgen Klopp – in a difficult situation not of his making – fronted up to the cameras and publicly went against his owners over the plans.
For many the beauty of football – particularly in this country – is encapsulated by West Ham's astonishing season and the chance they – like Leicester – may disrupt the so-called elite.
And the Reds boss says West Ham's Champions League dream must be protected (Sky Sports).
"I like the competitive aspect of football," Klopp told Sky Sports.
"I like that West Ham might play in the Champions League.
"(Of course) I don't want them to, because we want to, but I like that they have the chance."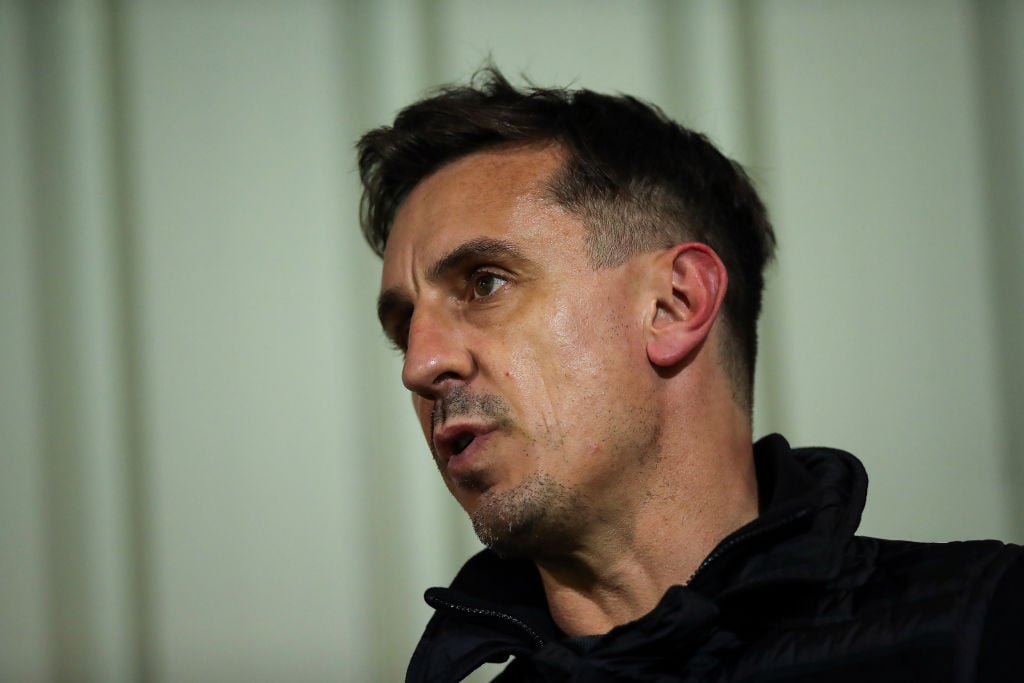 Neville says the fact West Ham can make the Champions League must be protected
Neville has been a leading voice of the uprising against the ESL plans.
And he also had a word for protecting the hopes and dreams of clubs like West Ham and their fans.
"As we sit here tonight (with six games to go) West Ham are fourth in the league," Neville said on Sky Sports's MNF.
"West Ham have a great chance to be in the Champions League next season.
"We NEED to protect that!"
Fair play to Klopp. And well said Neville.
Meanwhile West Ham owners David Sullivan and David Gold have been called to an emergency Premier League meeting today at 11am, full details below.
Related Topics
Have something to tell us about this article?
Let us know