Hammers star Declan Rice sets the record straight over his Chelsea and West Ham loyalties in a new interview with Gary Neville.
When West Ham fans heard Rice was going to be interviewed for Neville's The Overlap, they feared it would add to the incessant stream of stories linking their star man with a move away.
Top players make headlines and that is certainly the case for West Ham star Rice.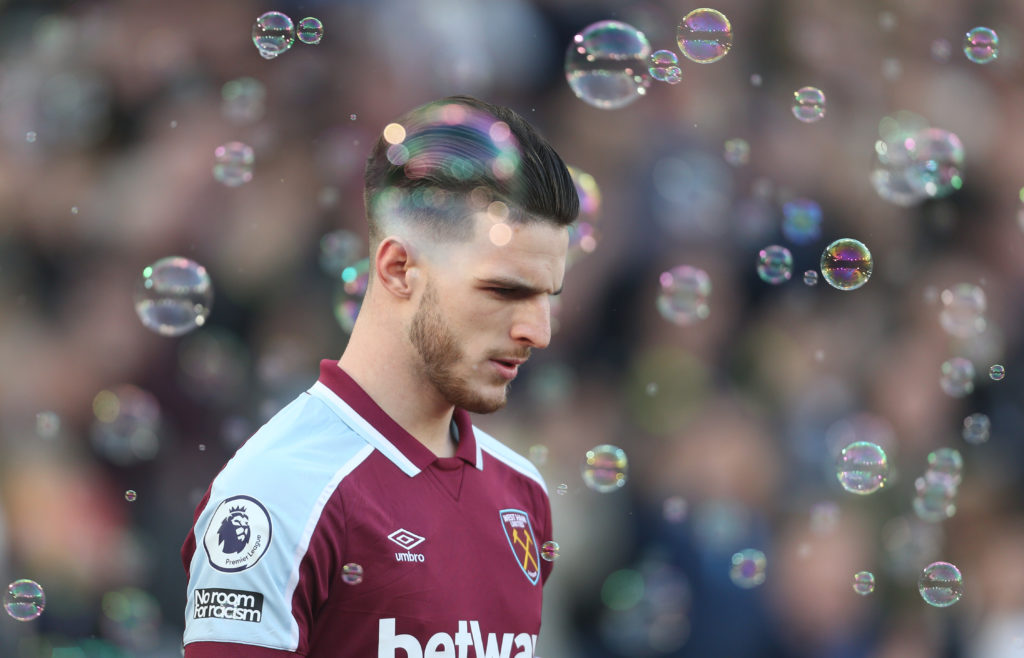 The midfielder has been linked with Chelsea for a number of years having left the Blues for West Ham when he was released as a 14-year-old.
But for West Ham fans one week it's Chelsea being linked, the next week it's Manchester City. And when Man United's midfield have a bad game – which is pretty frequently right now – the inevitable Rice links emerge.
There's even a smattering of Liverpool every now and again too.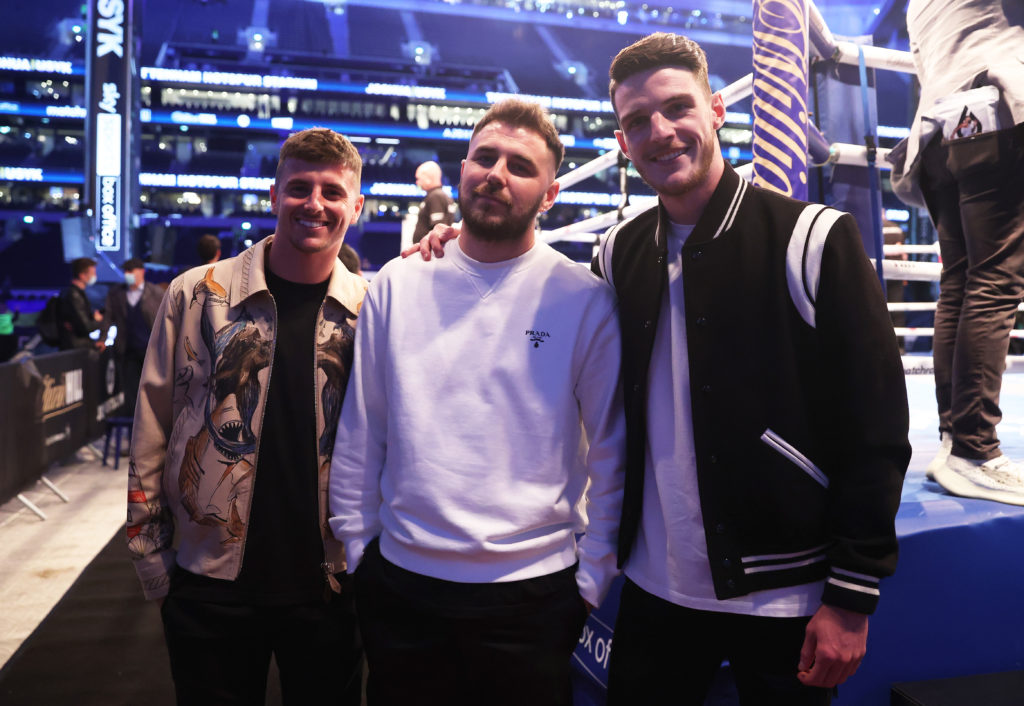 The Rice to Chelsea links are made all the more inevitable by the well documented fact that the Hammers talisman is a boyhood Blues fan.
Rice grew up in a family of Chelsea supporters and admits he idolised John Terry growing up. Ironically Terry came from a family of West Ham fans and left the Hammers at 14 to join Chelsea.
Although as former West Ham academy boss Tony Carr frequently admits, the east Londoners very much wanted Terry to stay and his departure still rankles even today.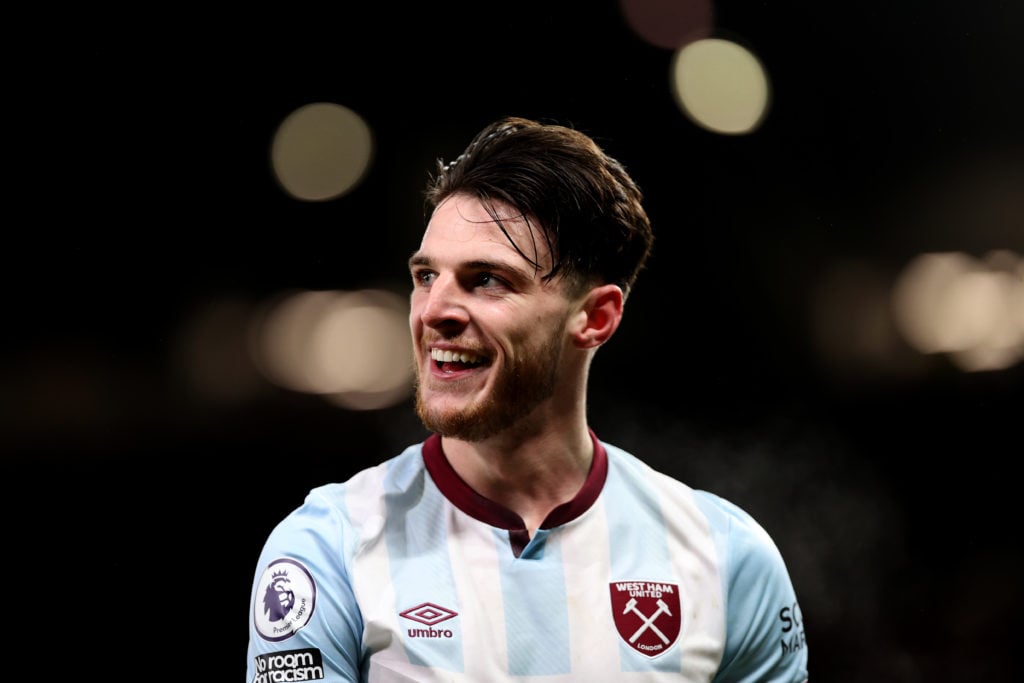 Rice remains best friends with Chelsea star Mason Mount, who he played alongside in the Blues academy.
West Ham fans had to endure seeing the likes of Terry and fellow Hammers academy graduates Frank Lampard, Joe Cole and Glen Johnson go on to be successful in west London.
And Chelsea fans often goad West Ham that Rice will one day return to his 'boyhood club'.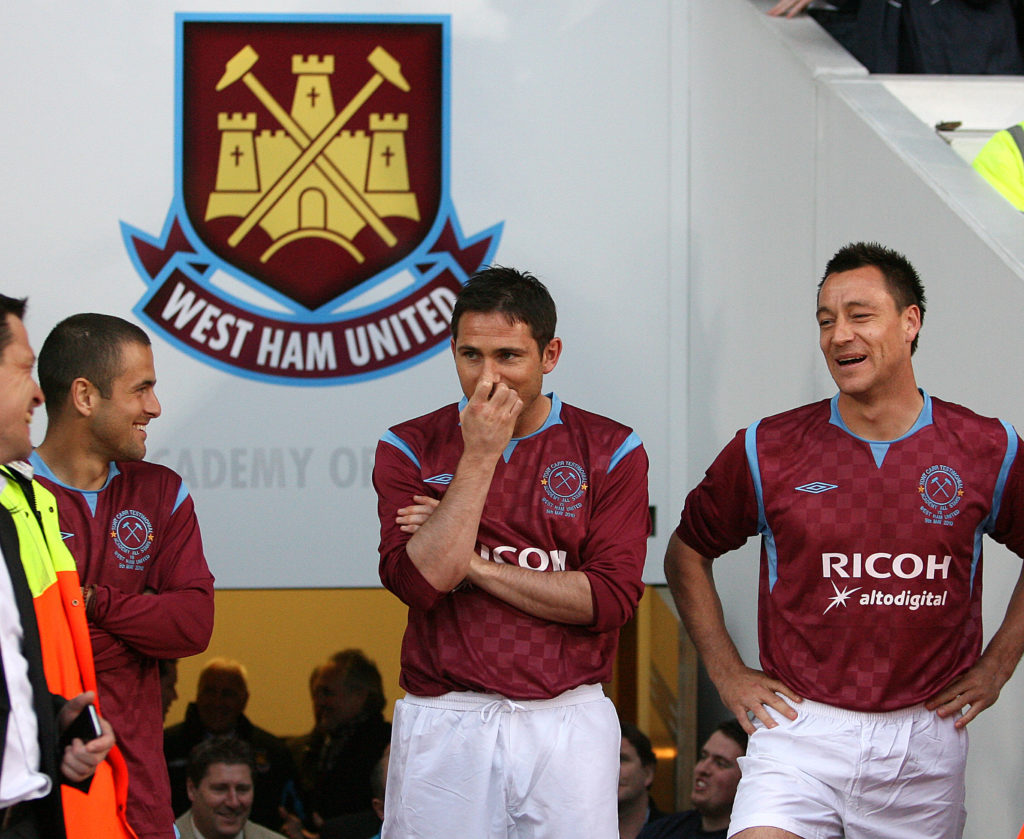 Declan Rice sets the record straight over his Chelsea and West Ham loyalties in Gary Neville interview
Well now Rice sets the record straight over his Chelsea and West Ham loyalties in the Neville interview, saying he loves both clubs.
"For me obviously growing up being a Chelsea fan, having a season ticket there, going to all the game, being in the academy, just him, looking at him everything was JT (Terry)," Rice told Neville on The Overlap Extra, 41 Questions for Declan Rice.
"The kits, JT 26 on the back, even when I was younger I used to say 'If I make it I want to be number 26' but I feel like as I've got older I've grown out of that a little bit (wanting to be number 26)! It would look a bit creepy if I was getting 26 on the back because of JT.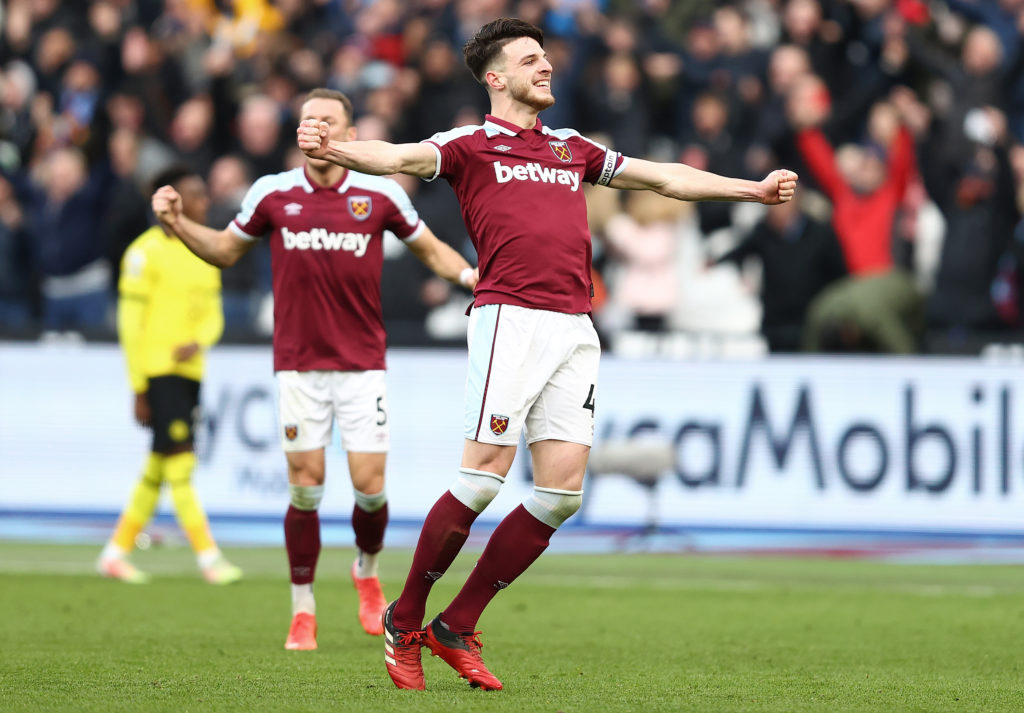 "But 100 per cent JT (was my idol). He was amazing for me when I got released as well, picked up the phone – he didn't have to, I was only 14 at the time – and I was speaking to my idol, so yea we've got a good relationship…
"Growing up the whole family was Chelsea (fans) yea," Rice said when Neville asked if he was a Chelsea fan before putting it to the Hammers star that West Ham fans might not like to hear that.
"I feel like it's out there, everyone knows, it's well documented. I feel like when you play for a club like West Ham you become really affiliated to it and part of me now, and my family as well, is massive West Ham fans as well."
More West Ham news:
Related Topics
Have something to tell us about this article?
Let us know