Declan Rice has taken to Twitter in reaction to West Ham United's 2-1 defeat to Manchester United this afternoon.
The Hammers suffered real heartbreak with Jesse Lingard scoring Man United's winner and Mark Noble missing a penalty late on.
David Moyes's men put up a real fight and gave Manchester United a proper game.
We just came up short but overall the fans cannot fault the effort of the players.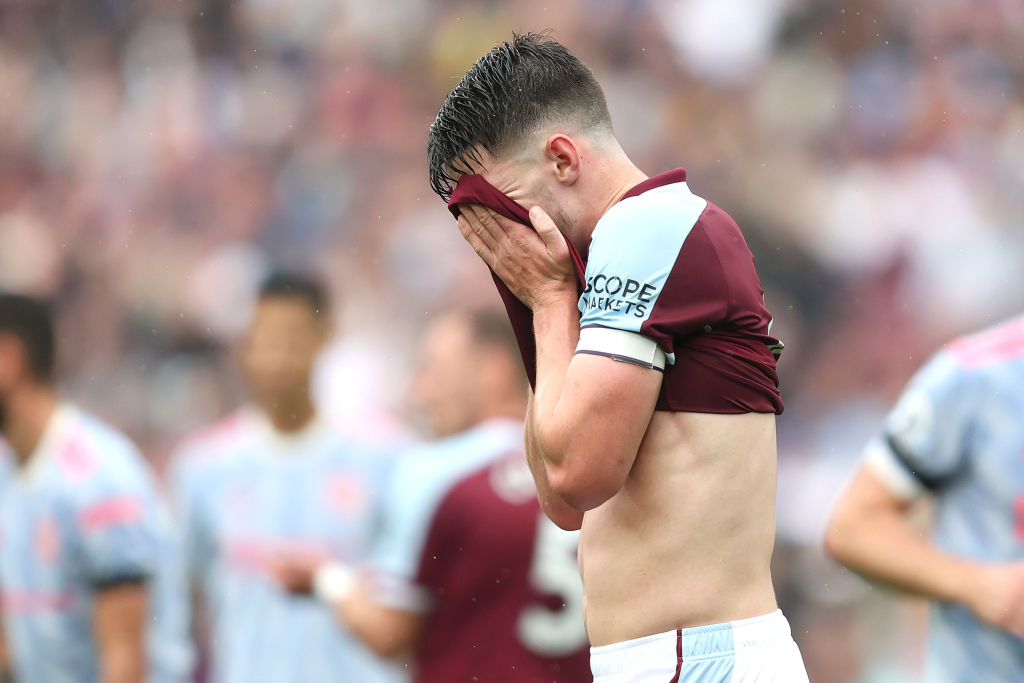 Declan Rice put in another top display for West Ham and it could be argued that he was the man who should have taken the penalty in injury time.
What's done is done though and what's important now is how we bounce back from today's bitter disappointment.
Declan Rice posts Twitter message after West Ham defeat to Manchester United
The 22-year-old embodies everything that being a Hammers player means.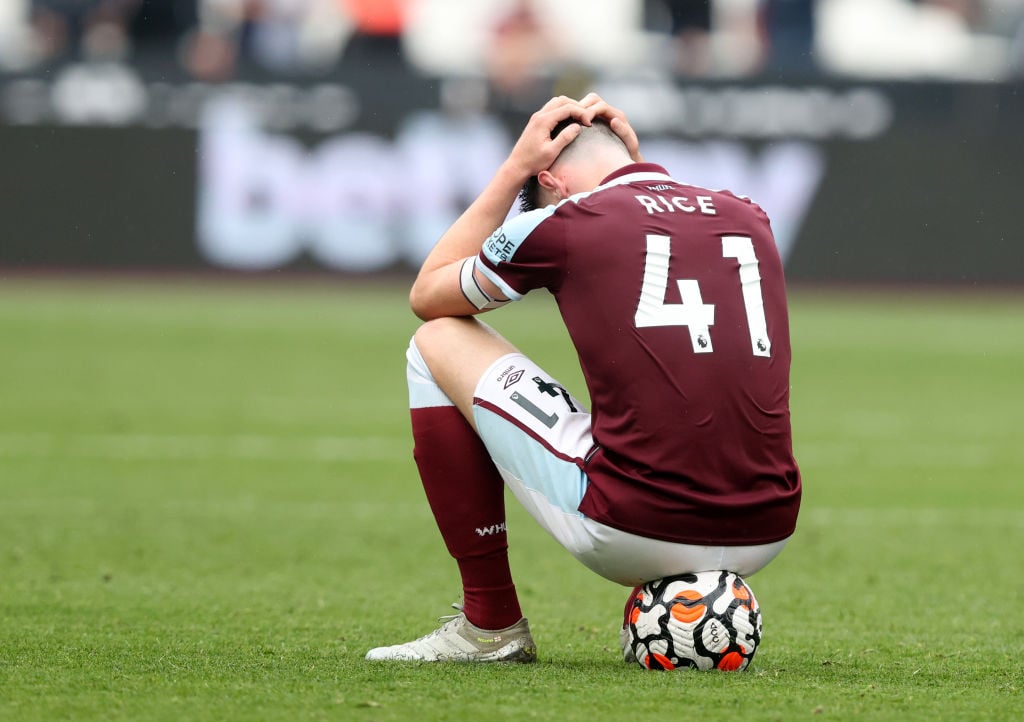 He is passionate, hard-working and leaves absolutely everything on the line every single time he takes to the pitch.
Dec took to Twitter this evening and insisted that he and his teammates will stick together after today's disappointment:
One thing that we do know about this team is they do not quit.
Moyes has instilled a siege mentality into each and every player at the London Stadium. We will bounce back from today's defeat.
Declan Rice's Twitter post is evidence that no heads will be dropping in the dressing room at the London Stadium. And it would be no surprise at all to see the Hammers come out all guns blazing at Old Trafford on Wednesday night.
Have something to tell us about this article?
Let us know