West Ham have been the making of Declan Rice and have proved moving to a so-called elite club is not always the answer says Jermaine Jenas.
Speculation over Rice's West Ham future is like an annoying fly Hammers fans have to keep swatting away.
Reports he could leave West Ham for the likes of Chelsea, Manchester United and Manchester City were reignited when a story from The Telegraph's Matt Law claimed the 22-year-old was 'unhappy' with the club's £100 million valuation of him in the summer.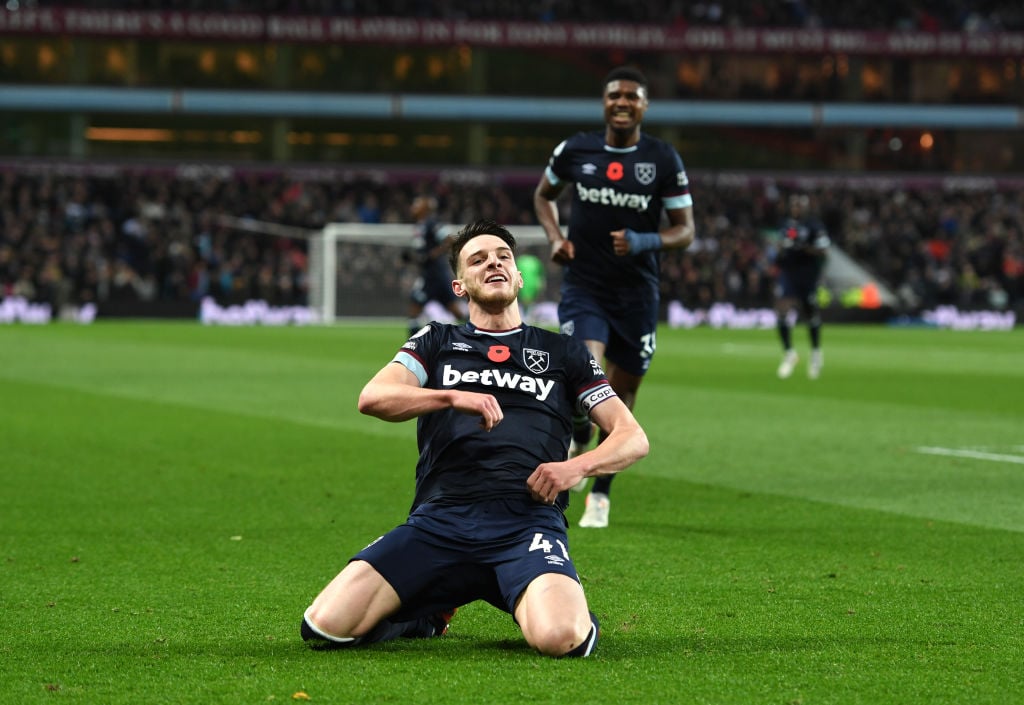 Rice starred for England as he almost helped the Three Lions to their first major trophy for 55 years in the summer Euros.
And he just continues to get better all the time under David Moyes. He is leading West Ham to new heights and well on the way to another superb season in the Premier League and in Europe.
Speculation continues to swirl around his long-term future with weekly – and often daily – reports claiming the established elite all remain interested.
But pundit Jermaine Jenas told JJ's Eye Catchers that he believes Rice and West Ham have provided an important lesson to young stars who might be tempted by a "glamour" move.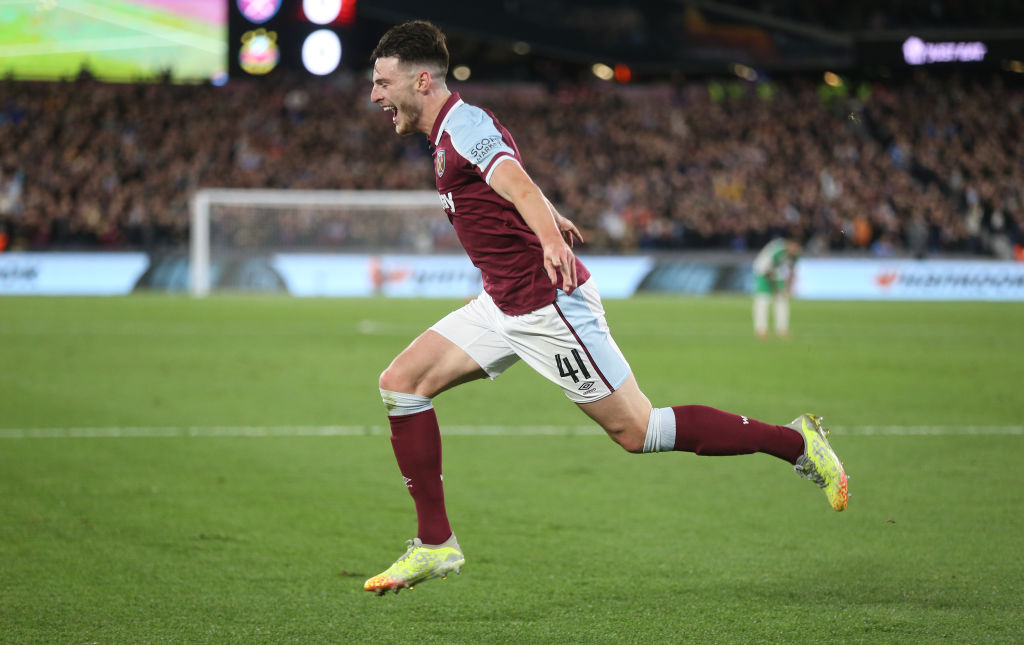 Declan Rice leave? West Ham have been the making of him says Jermaine Jenas
"Declan Rice, you can't ignore this guy, you can only ignore him for so long," Jenas said on JJ's Eye Catchers.
"I'm always looking for the ones that aren't getting too much love (to talk about on the show) but I can't ignore this guy anymore, he's playing too well.
"The development he's had in his career, it's kind of a message to a lot of young players out there that are thinking of taking that jump to another club for that "big move."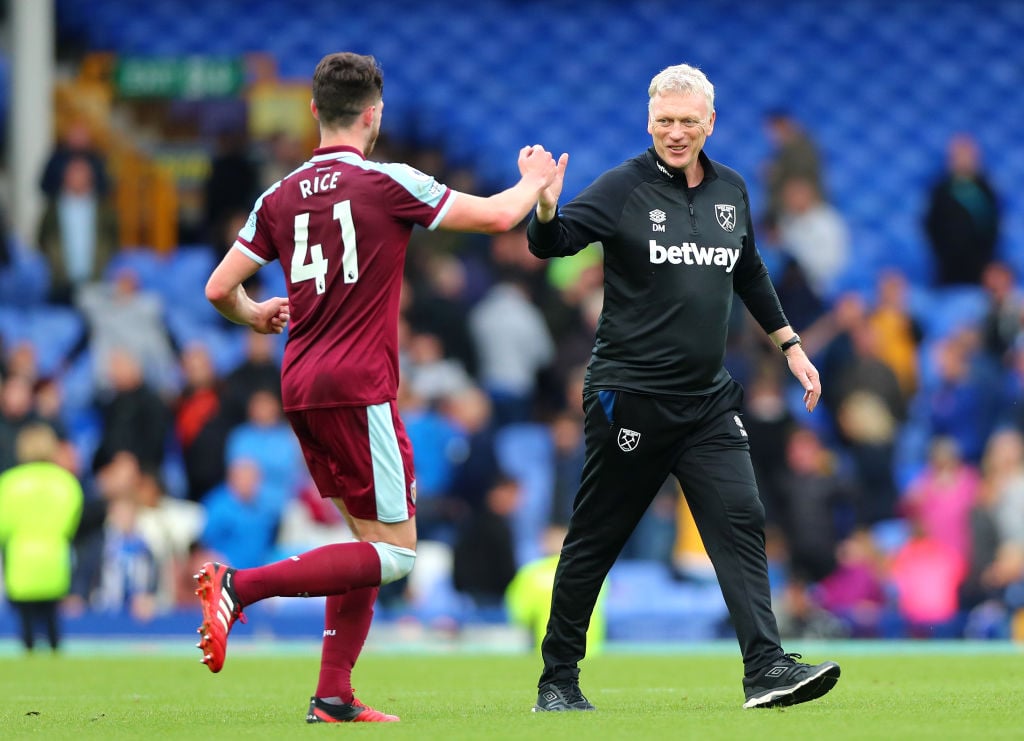 "Because I think the fact that he has stayed at a club he knows, a club that backs him, supports him, plays him week in, week out (is key).
"He's the big fish there let's be honest. He's the captain, he's learning from some experienced pros as well.
"He goes onto that pitch feeling very important every single week and you can see it in his performances."
Jenas may be a former Spurs player. And he has talked a lot of trash about lasagne-gate in the past.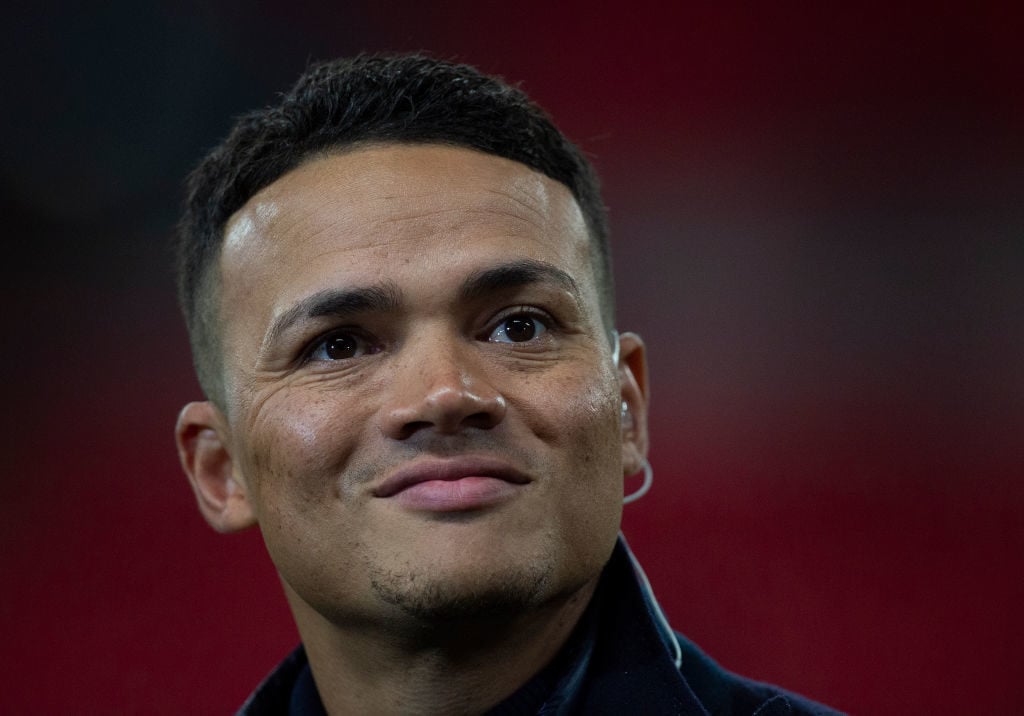 But that can be forgiven when you hear such sense being talked.
Rice is one of the first names on the teamsheet for England. He has achieved that WHILE playing for West Ham.
And with West Ham pushing for success on all fronts, what more can a player want?
Yes there may come a time in the future where he leaves with West Ham's blessing.
But that is not on the horizon anytime soon.
More West Ham news:
Have something to tell us about this article?
Let us know