Declan Rice's West Ham United future has been the subject of intense speculation for some time.
The brilliant young midfield enforcer is the first name on West Ham's team sheet when fit. And is he one of the first on Gareth Southgate's for England too.
Rice has been persistently linked with a move away from West Ham to the likes of Chelsea, Manchester United and Manchester City.
Nobody can doubt the 22-year-old's love for West Ham or his commitment.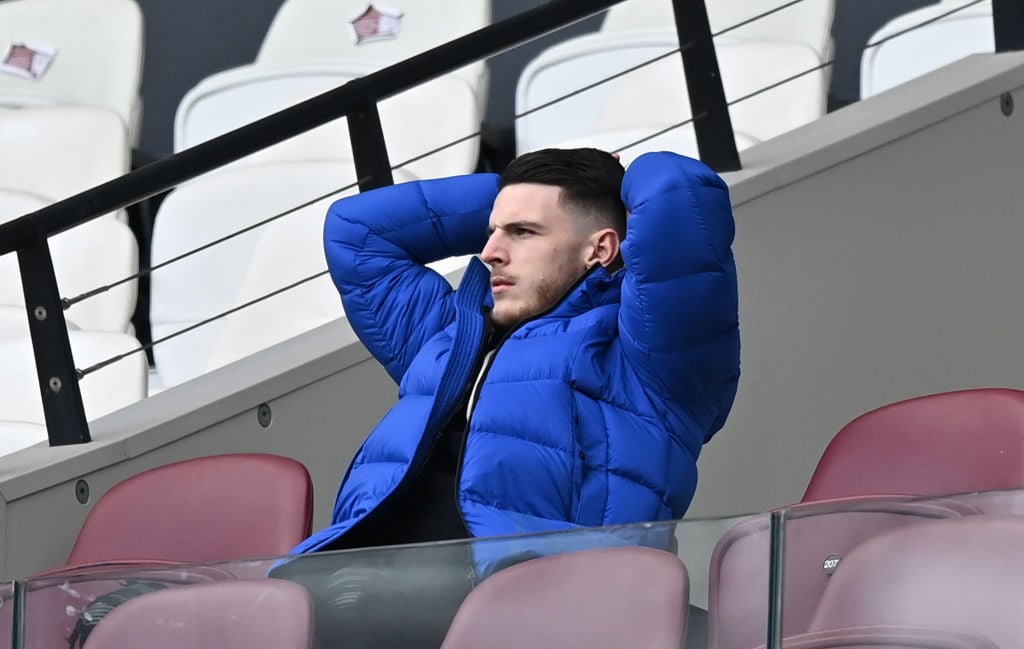 Rice bullish about West Ham's hopes but Champions League comment will cause grave concern
But a comment he has made in a new interview with BBC's Match of the Day X will set alarm bells ringing.
Because Rice has made he abundantly clear he wants to be playing Champions League football.
Of course that may be a realistic aim for West Ham this season given the remarkable campaign the club is having under David Moyes.
But West Ham fans will accept Champions League football is far from a certainty now or in future campaigns.
Rice, as ever, was extremely positive about West Ham's hopes. Indeed the Hammers hero believes the club deserve to make the top four this season.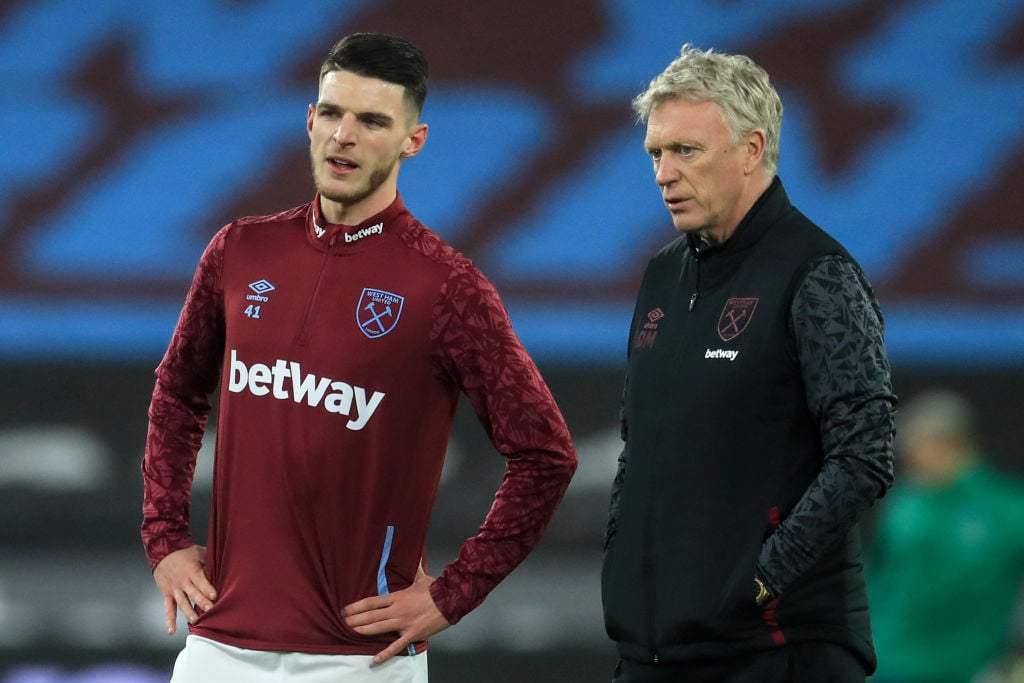 'That's where I wanna be'
But one line in particular of his interview will raise a red flag to Moyes, the fans and the West Ham board.
"It's special," Rice said when asked about the prospect of Champions League football on MOTDX.
"As a kid it's your dream, first of all to play in the Premier League, but to be competing for the Champions League (as well).
"You know West Ham, people say (we're) a midtable club and last three seasons we've been battling relegation. But this, what we're doing now, has always been there. It was just about when. We're on fire.
"We're on course to have West Ham's best ever season in the Premier League. That in itself is an achievement and the fans are buzzing. There's a great chance that we are going to get some sort of European spot.
"That would be the best (achievement of my career if West Ham qualify for the Champions League).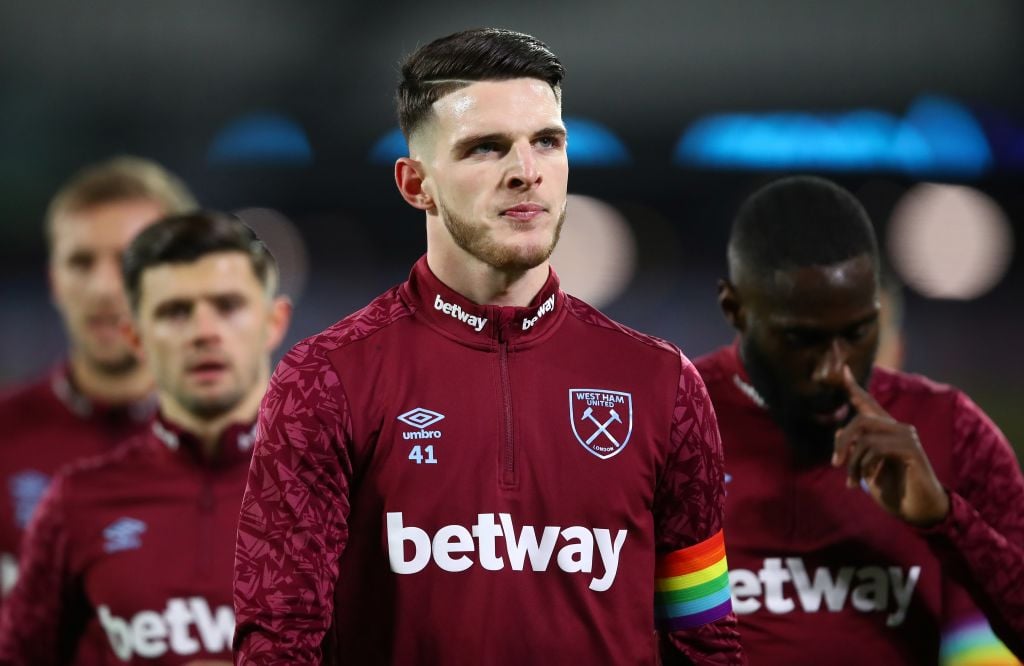 West Ham left in no doubt over Rice's ambition but fans have always been realistic over his long-term future
Just because I could imagine the night out after with the lads, just the buzz of the fact that we'd had all the hard work, everything we'd put in, every training session and I think, you know, we deserve it.
"To have that Champions League music playing, that's what where I wanna be."
For many West Ham fans there has always been a sense of inevitability that Rice will one day move on to one of the elite clubs where Champions League football is almost a given.
And supporters will be realistic even if they dare to dream of one day being that club themselves and keeping a player like Rice long-term.
But Rice's comment at the end there – "that's where I wanna be" – makes his ambition perfectly clear.
Let's hope West Ham can match that this season and keep their talisman for at least another year.
You can watch the full interview on BBC iplayer here.
Have something to tell us about this article?
Let us know