West Ham United co-owner David Sullivan has broken a long silence to speak out on a £400 million takeover bid.
The Daily Mail reported last night that a group of UK investors had seen a bid for the club rejected by majority stakeholder Sullivan.
Many West Ham fans have voiced their frustration that the bid had been snubbed.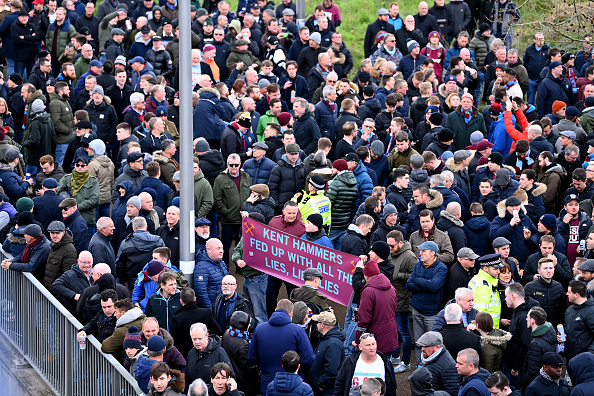 Some Hammers fans miffed about "rejected" takeover bid
That's because a large section of supporters still want Sullivan, fellow owner David Gold and their vice-chairman Karren Brady to leave the club.
Sullivan – along with Gold – has been true to his word in taking a step back from the spotlight and interviews in the wake of criticism from fans in recent years.
But now he has broken a long silence to speak out on the takeover bid in an interview with The Athletic.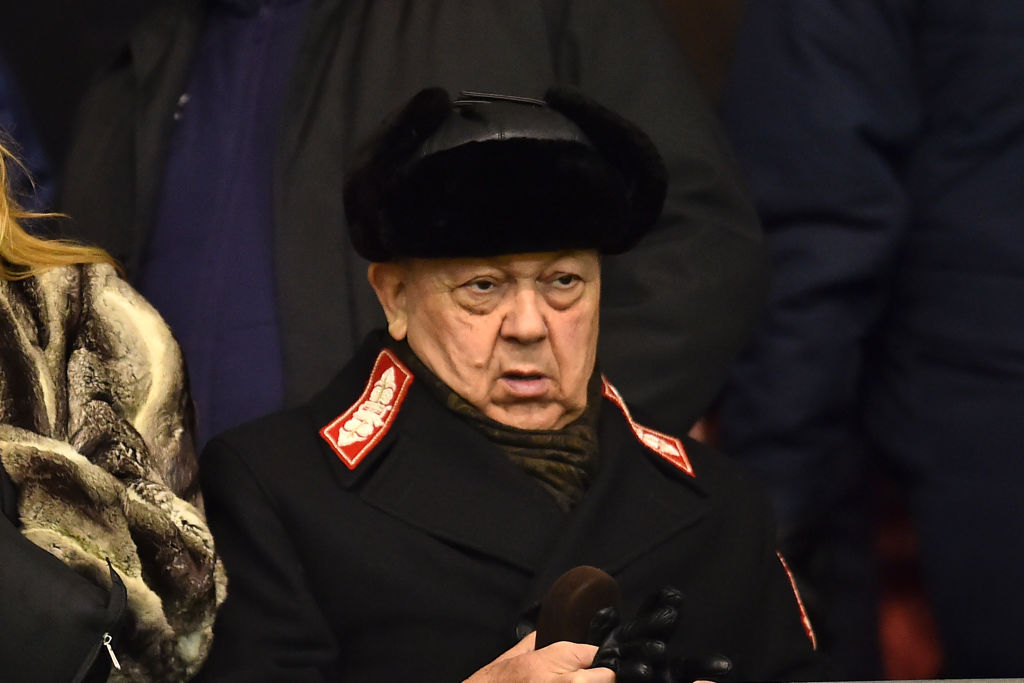 Sullivan breaks long silence to speak out about West Ham takeover bid
"They never produced any proof of funds," Sullivan told The Athletic.
"(They) had zero interest in the football side and saw it as a property move. It was a property not a football deal to them.
"We have no desire to sell the club, but get approached by many weird and wonderful people who lack the funds and have no experience in running a football club."
West Ham fans have previously protested for Sullivan, Gold and Brady to leave.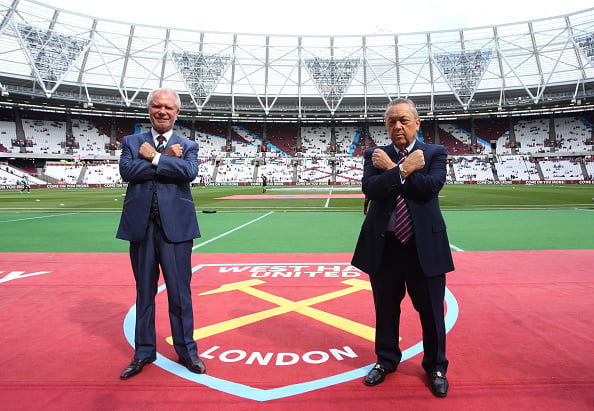 Without proof of funds it's all academic
The trio were acronymed GSB as part of the GSBOUT campaign.
Most of the animosity stems from the club's move from West Ham's beloved Upton Park to the London Stadium and broken promises relating to it as well as frustrations over a perceived lack of ambition in the transfer market.
The Daily Mail report made big claims about an increased transfer budget for David Moyes and redevelopment of the London Stadium as part of the takeover bid.
But as Sullivan states, without proof of funds it means next to nothing.
For some West Ham fans getting GSBOUT is the primary objective no matter how well the club is performing on the pitch.
For others it is a case of better the devil you know.
It remains to be seen whether the "investment group" shows its teeth following Sullivan's very public rebuttal.
In other West Ham news, ExWHUemployee delivers his verdict on takeover speculation.
And there may be new for West Ham after insider lifted the lid on star's response to transfer question.
Related Topics
Have something to tell us about this article?
Let us know