West Ham United fans have been waiting to get a glimpse of the club's new kits for the 2021/22 season.
West Ham usually release details of the club's new kits around the middle to end of June.
But this year things seem to be slightly delayed.
The kits were expected to be revealed when West Ham returned to pre-season training a week ago.
There has been no sign as yet, though.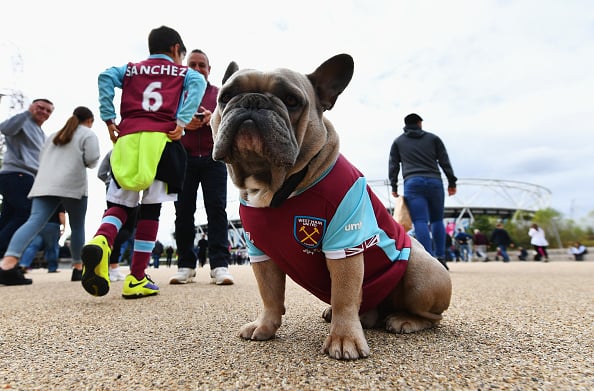 Insider first revealed descriptions of new West Ham kits
Insider ExWHUemployee was the first to provide detail on club's kit plans some time ago.
West Ham fans love to see a bit of effort made with their kits whether they respect tradition, go retro or try to be original.
The insider had previously revealed the home kit would be based on the 2000 Fila kit made famous by Paolo Di Canio and his amazing scissor kick volley against Wimbledon.
West Ham's 2021/22 away kit will be a remake of the 1992/93 Bukhta 'Argentina' shirt.
And there is said to be an all-navy third strip.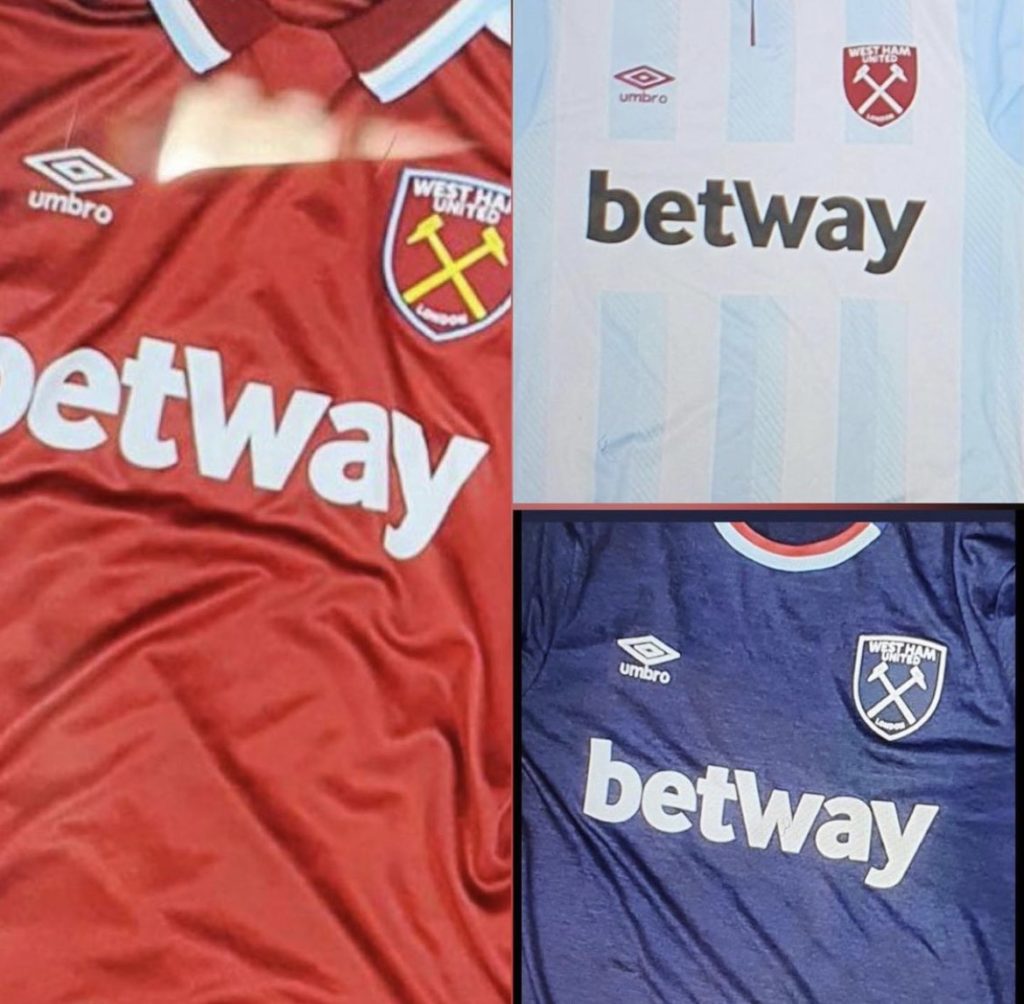 All three new Hammers strips leaked online as insider gives the thumbs up
Well now it appears all three of the club's new Umbro shirts have been leaked online.
The image above, widely circulated on social media, has been given the thumbs up by ExWHUemployee and fit the descriptions he gave previously.
It is not yet known exactly when the kits will launch or whether West Ham will wear any of the new strips in their first pre-season friendly of the summer at Dundee tomorrow.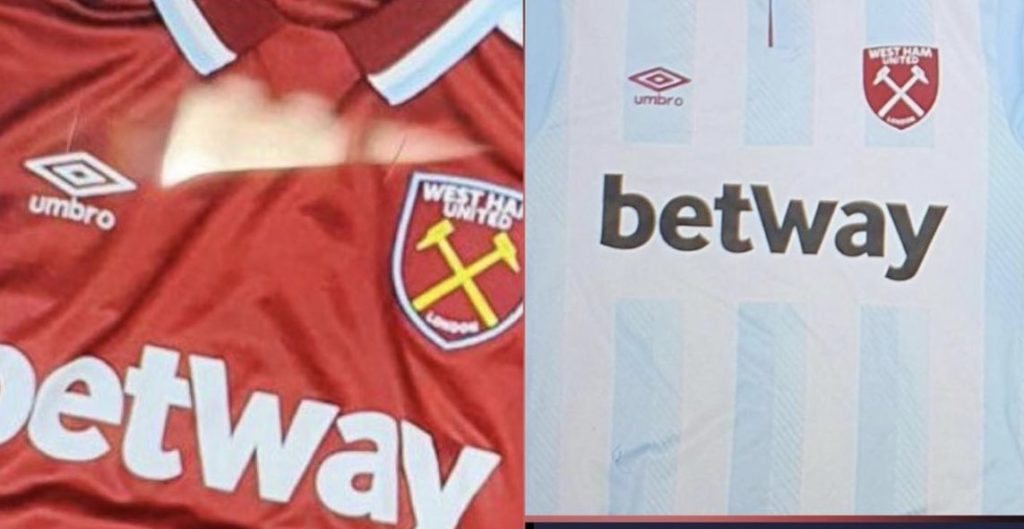 Only a matter of time until the new kits are officially released
Speaking on The West Ham Way podcast a couple of weeks ago, Ex said the players had already done promo shots and video.
So it seems it is only a matter of time before they are officially unveiled and released on the club store.
In other West Ham news, Hammers skipper Mark Noble has called on the club to make signings.
And in terms of transfers, the Hammers are said to be 'in talks' with what could turn out to be their most important signing for years.
Have something to tell us about this article?
Let us know