David Moyes praised Said Benrahma for his performance for West Ham against Bournemouth, but still couldn't bring himself to do it without the odd criticism as well.
The Hammers played host to Bournemouth at the London Stadium last night under the lights in what was a must-win game for us.
And the West Ham players selected by David Moyes on the night didn't disappoint, with Said Benrahma the stand-out performer.
The 27-year-old was a menace for the Bournemouth defenders all game, and he capped off his night by scoring a penalty late on to make it 2-0.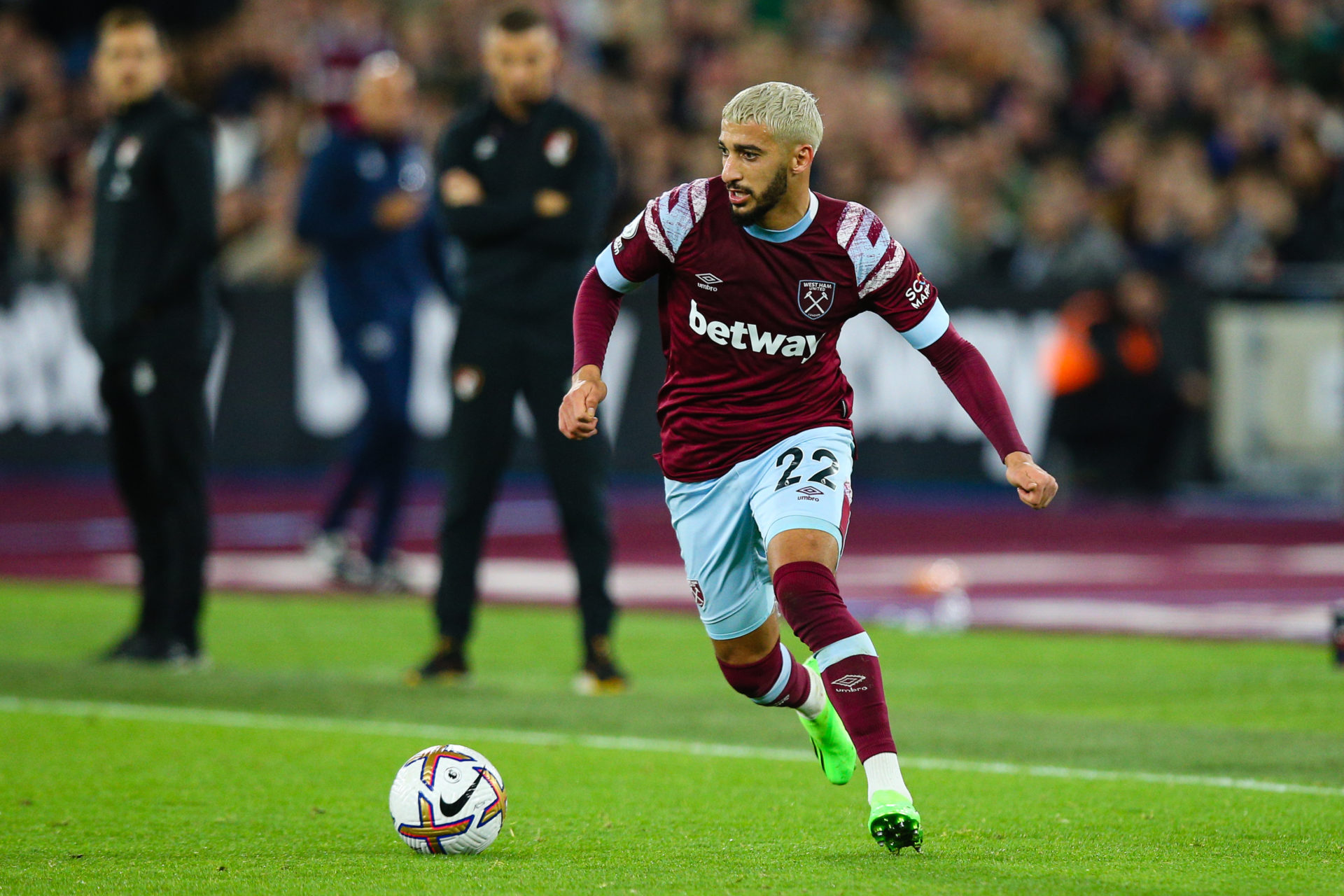 Coincidentally, I highlighted how Benrahma should be West Ham's penalty taker just a couple of days ago!
I'm so please for Said. He really deserved that goal last night, and now he needs a consistent run of starts to help him find a rhythm and prove what he's really capable of.
Whether Moyes is prepared to give him those starts is another matter entirely though.
And the Scot still couldn't bring himself to praise Benny unconditionally last night…
David Moyes delivers Said Benrahma verdict after win over Bournemouth
The Scot addressed the media after our 2-0 win at the London Stadium last night.
And David Moyes responded when asked what he thought of Said Benrahma's performance, as quoted by WHUFC.com: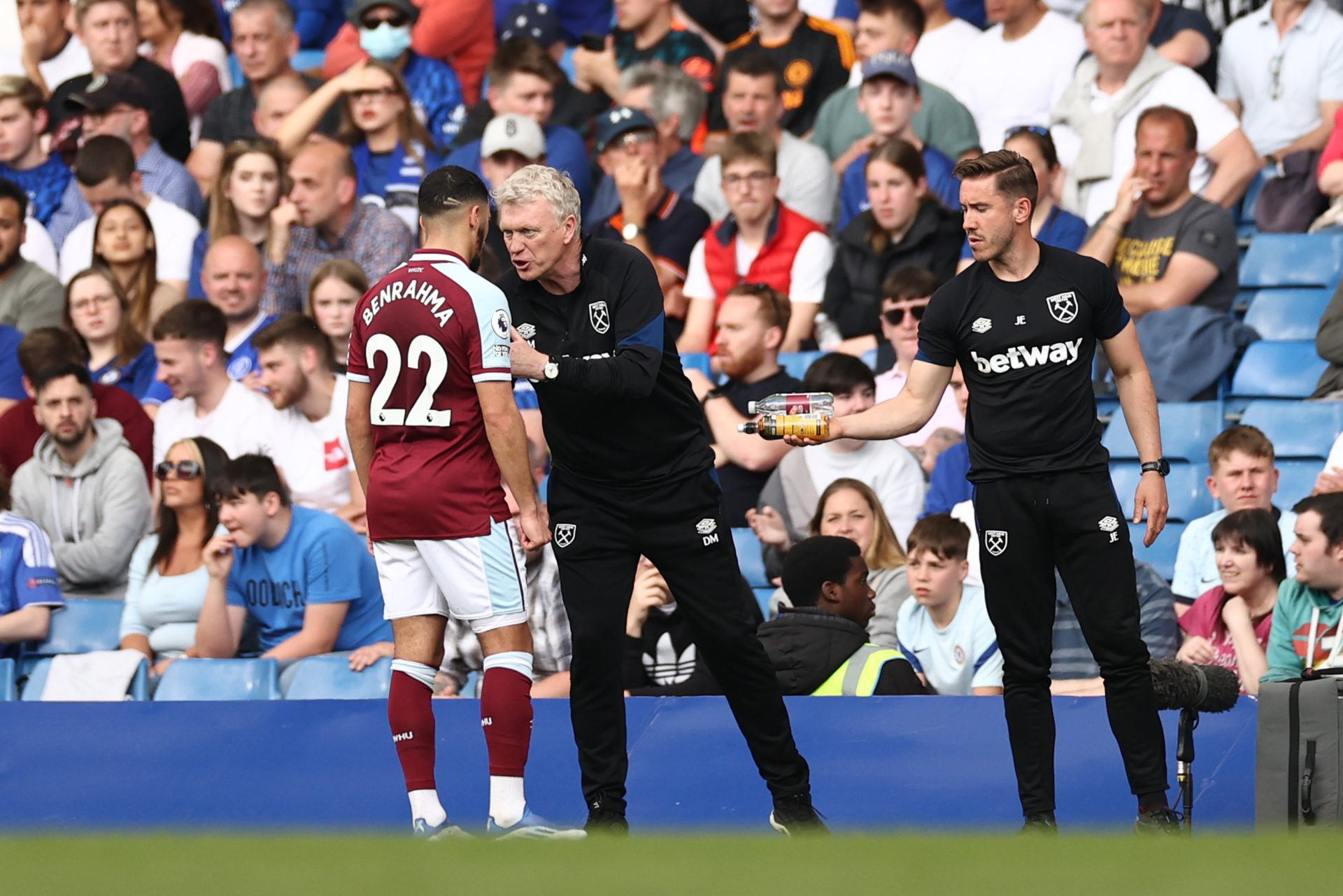 Let's be fair and honest, Saïd has not shown us enough of what he can do, but tonight he did, and I'm really pleased. Last year he got six or seven goals and six or seven assists, but his game has to be more consistent. I keep telling him, and I'm happy to say it here: he needs to have more consistency. But he's a dribbler. He can make things happen. He commits people, which is something we don't have, and I really like it, but what I want from is a good cross, I want a good pass or good finish. He has to hit the target more often because he creates himself opportunities, but I thought tonight he played well.
I'm sorry, but Moyes's obsession with highlighting Benrahma's faults, even when he's played well, is just plain weird in my opinion.
He doesn't do it with Jarrod Bowen or Pablo Fornals. He hardly ever does it with Tomas Soucek, Aaron Cresswell or Vladimir Coufal.
So why does David Moyes do it with Benrahma?
I get that different players need different styles of management, but it seems clear to me that the 27-year-old is someone who's crying out for an arm around him from the boss.
But David Moyes refuses to give Benrahma that.
The Algerian was absolutely sensational last night. And in my opinion, there was no reason for Moyes to start bringing up his apparent inadequacies.
I just find it bizarre that the Scot can never just give Benrahma complete and utter unadulterated praise when he has played well. There seems to be no benefit to anyone for the way that Moyes handles Benny in the media.
The bottom line is that he is our most creative player, that's a fact.
And David Moyes should start showering Benrahma with praise more often, rather than bringing up the times when perhaps he hasn't quite been at his best.
Read also:
Huge blow for Moyes as West Ham star's link with Newcastle manager Eddie Howe emerges
'Special': Declan Rice says £32 million West Ham star is 'just on another level'
Related Topics
Have something to tell us about this article?
Let us know