Liverpool boss Jurgen Klopp raved about West Ham United star Jarrod Bowen before yesterday's game at Anfield.
The Liverpool manager spoke very highly indeed about the 25-year-old Hammers attacker when speaking to reporters on Friday, as quoted by The Daily Mail:
"Bowen. What a player he became, unbelievable."
The former Hull City ace joined the Hammers in January 2020 and he has since gone on to establish himself as one of the two best players at the London Stadium, alongside Declan Rice.
Bowen has always been an incredibly hard-working forward but this season he seems to have reached another level entirely as far as his goal output is concerned.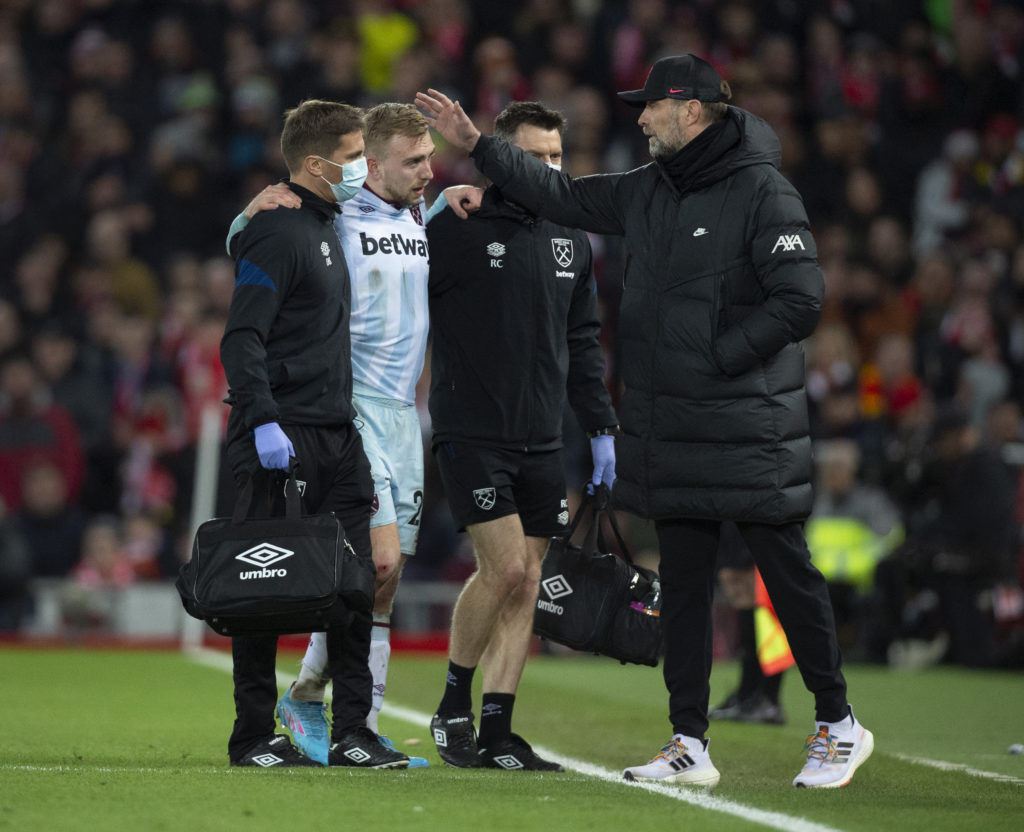 The 25-year-old has bagged 12 goals and 11 assists in all competitions for West Ham so far this season. And his fine form has drawn attention from Liverpool.
Jurgen Klopp allegedly wants to bring Jarrod Bowen to Anfield in the summer (The Mirror).
So the pressure was certainly on the Hammers ace to perform against Liverpool last night.
David Moyes responds to Jurgen Klopp interaction with Jarrod Bowen
The 25-year-old West Ham man somewhat failed his audition at Anfield. He put in one of his more quiet performances and then left the pitch with a suspected Achilles injury early on in the second-half.
Klopp continued his charm offensive with Bowen by playfully ruffling the West Ham ace's hair when he hobbled off the Anfield turf. And Moyes responded when asked by reporters whether it was sportsmanship or something more, as quoted by Football.London: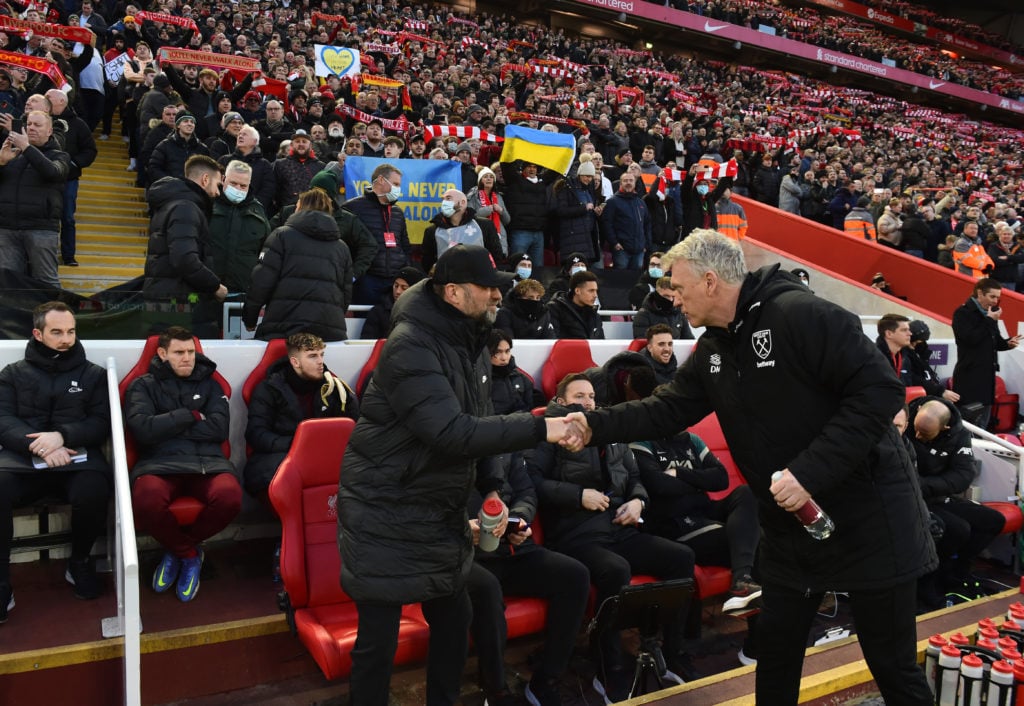 "Definitely, I spoke to Jurgen before the game and he was very complimentary about our team and some of our players."
Fair play to Klopp. We have to say though, the German is an absolute master of making players want to come and play for him at Liverpool.
Sure, he might just have felt sorry for Bowen yesterday after the suffered a serious looking injury. Make no mistake about it though, the way in which he patted Jarrod on the head when he left the pitch…he knew exactly what he was doing.
At least that's what I think anyway. Perhaps I'm just too cynical!
Let's see whether Liverpool come in for Bowen in the summer. Klopp certainly appears to be laying the ground work, that's for sure.
Read also:
Moyes provides Jarrod Bowen injury update after West Ham ace limped off vs Liverpool
Declan Rice posts tweet after missing West Ham's game against Liverpool
This is why Antonio was screaming uncontrollably at Fabianski during defeat to Liverpool
Jurgen Klopp says one West Ham ace 'surprised' Liverpool players
Have something to tell us about this article?
Let us know