West Ham United star Declan Rice and Manchester City's £100m man Jack Grealish are on a warning from England boss Gareth Southgate going into the game against Hungary at Wembley on Tuesday night.
Softly spoken Three Lions manager Southgate very rarely utters any public criticism of his players.
But Southgate has made an exception for West Ham hero Rice and Man City attacker Grealish following their actions in the 4-0 win over Hungary last month.
West Ham enforcer Rice was England's man of the match as he played a key role in the victory before topping the night off with the fourth goal after an assist from Man City star Grealish.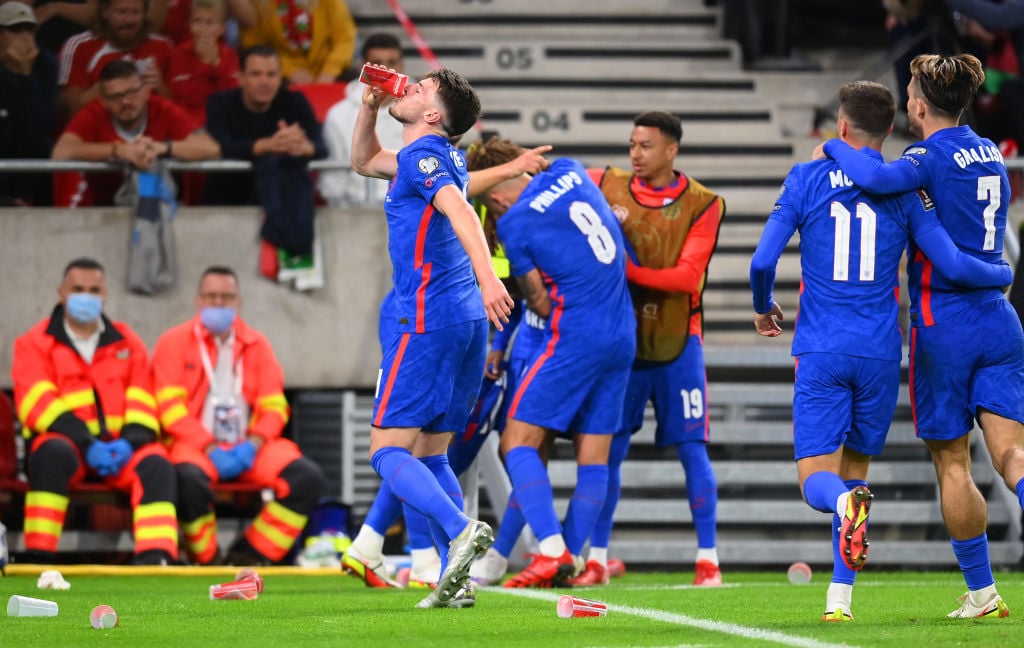 Rice and Grealish were the toast of English football fans but manager Southgate was not impressed
The West Ham and Man City stars found themselves the toast of football fans across the country too.
That's after they celebrated by literally drinking the Hungary boos as they celebrated.
After his goal Rice got swept up in the emotions of a hostile Hungary atmosphere and goaded the crowd, many of whom had directed vile racist abuse at the West Ham man's teammates, as reported by the likes of Sky Sports.
Earlier in the game after Raheem Sterling opened the scoring for England, he was showered with missiles and cups by the Hungary supporters.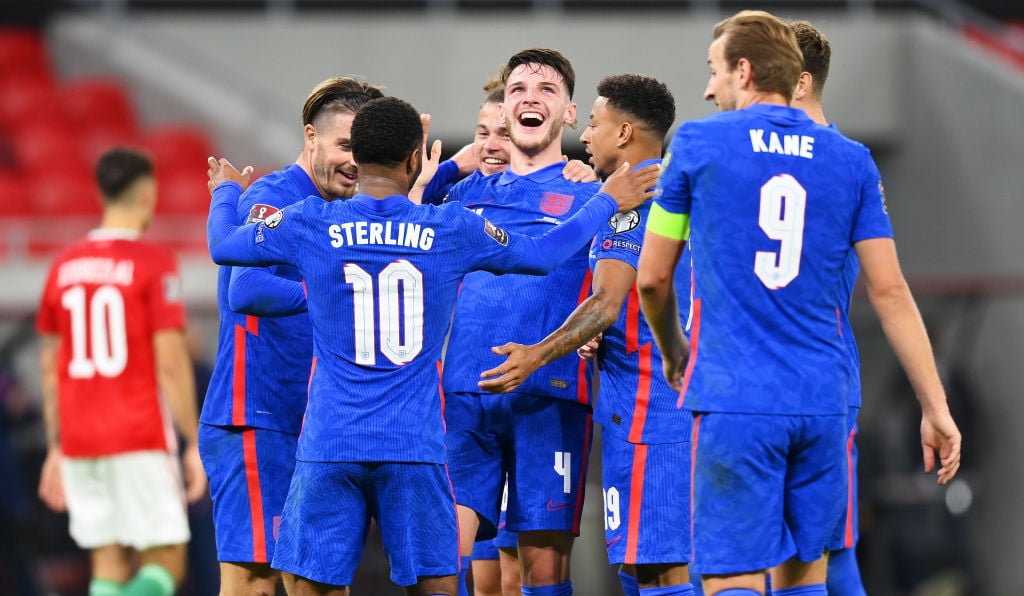 West Ham and Man City stars drank the boos and downed the jeers against hostile Hungary
As the players celebrated, West Ham star Rice and Grealish picked up a cup each and mocked the fans by pretending to drink from it.
Fans of West Ham, Man City and supporters in general lapped up Rice and Grealish's celebration on social media. The celebrations served to further endear the duo to many fans.
But Southgate had a completely different take and fired a warning to Rice and Grealish over their actions with Tuesday's reverse fixture in his mind.
Southgate was critical of the West Ham and Man City stars, warning them against any repeat of their 'provocative' behaviour. A warning he will undoubtedly repeat ahead of the game, in which both are expected to start.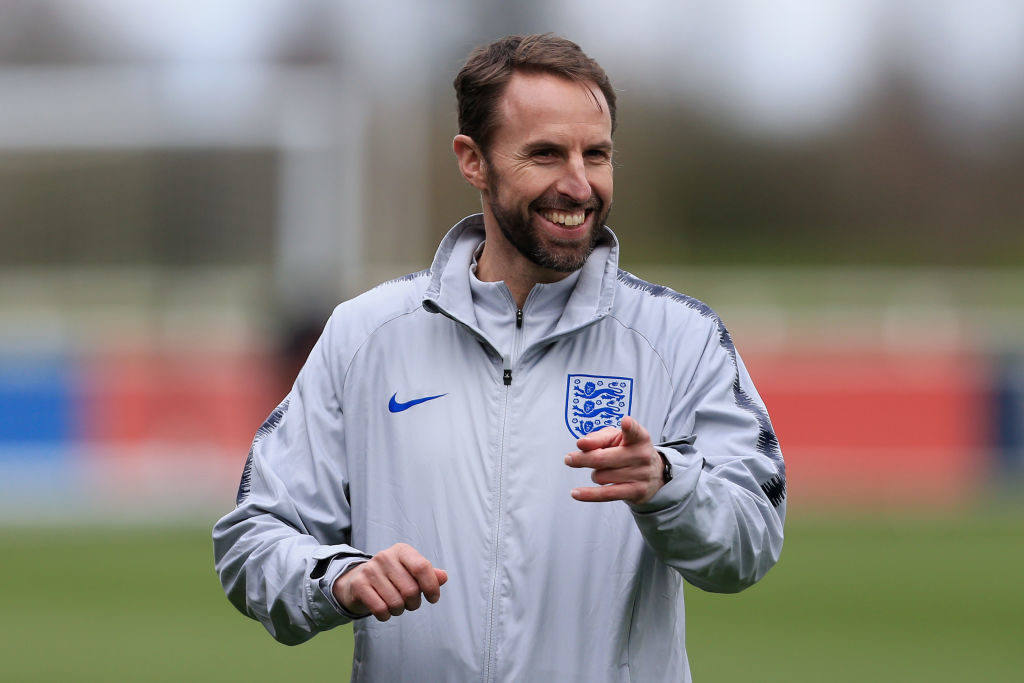 Rice and Grealish on a warning from Southgate over actions ahead of Hungary
The England manager's comments were in stark contrast to those he made about Sterling and Jude Bellingham, who he praised for their 'mature' responses (EuroSport).
"I think we needed to be a little bit careful in how our interaction with the crowd was (against Hungary)," Southgate said – as reported by The Telegraph last month.
"We all recognise that certain things that happened weren't acceptable but also we ran a little bit of a risk of inflaming some of those situations. So I think the players managed that quite well.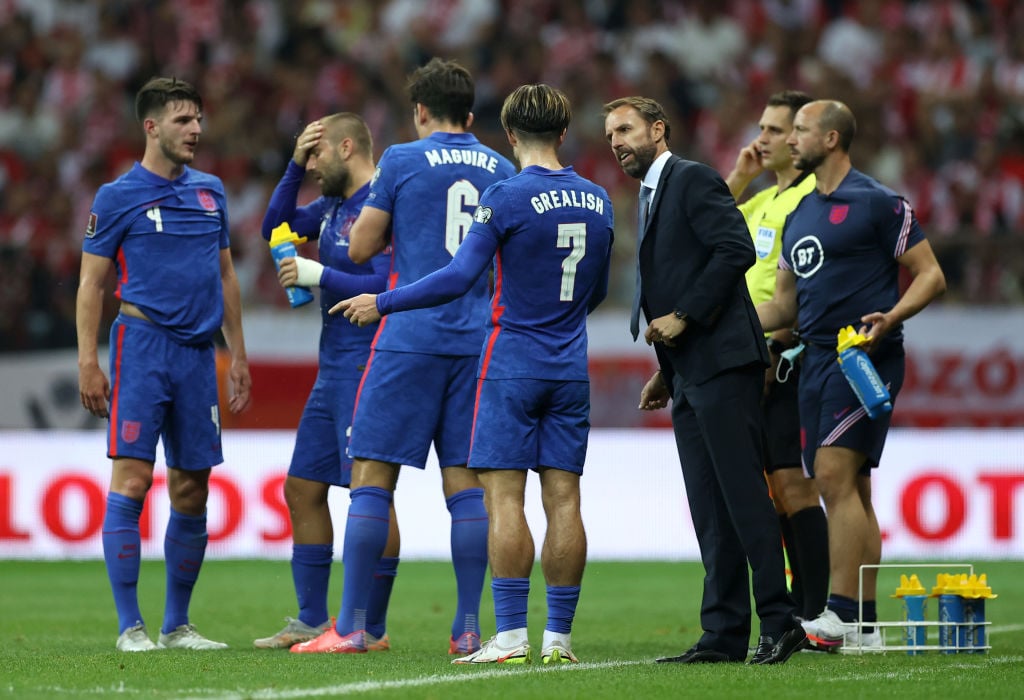 Southgate knew reverse fixture was just around the corner and feels Rice and Grealish could have given opposition more motivation
"But I think the boys have to have at the back of their minds that humility – 'Yes, we were playing well and we got a good result but let's keep our professionalism and keep our focus'.
"We are going to have to play these teams again and we don't want to give them any additional motivation by any of our actions."
Play them again England will on Tuesday night.
And it will be interesting the kind of reception Rice and Grealish get from fans and the Hungary players after their actions in Budapest.
The Telegraph claims Southgate issued the same warning to Rice and Grealish privately before addressing the issue more publicly in the press.
Southgate will want to see a calm assuredness from the West Ham and Man City men after they perhaps let themselves get too emotionally involved in the last game against Hungary.
More West Ham news:
Have something to tell us about this article?
Let us know