Fans of West Ham United and clubs across Europe watched as the Super League fell like a house of cards last night.
West Ham are dreaming of Champions League qualification this season.
The European Super League plans threatened to wreck potential fairytale seasons like the one West Ham are enjoying. Like Leicester's title winning season.
It has been declared a victory for football. A victory for the fans.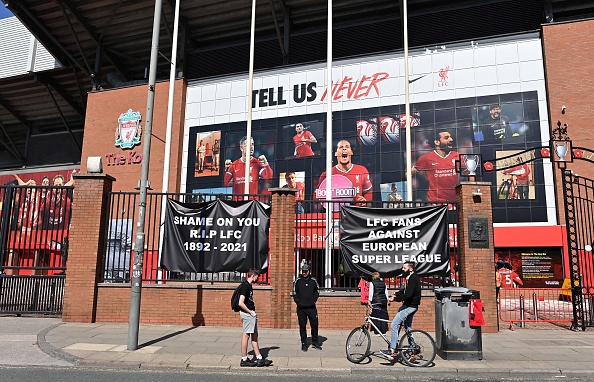 Pundits go soft over punishments as house of cards falls
But no sooner had the spineless owners of the Pig Six started to withdraw – having been forced to let us never forget – than the conversation on punishment suddenly fell quiet.
Sky Sports duo Gary Neville and Jamie Carragher had been so brilliant on the topic. They and Alan Shearer called for immediate bans, big sanctions, fines, points deductions, the lot.
But when asked about that following the collapse of the ESL last night they went soft.
The rhetoric is that it's not the fans's fault, or the players or the manager.
Well it wasn't the fault of West Ham fans when the club broke ONE rule over ONE player in the signing of Carlos Tevez.
But West Ham were vilified and hit with what remains a WORLD RECORD £5.5 million fine.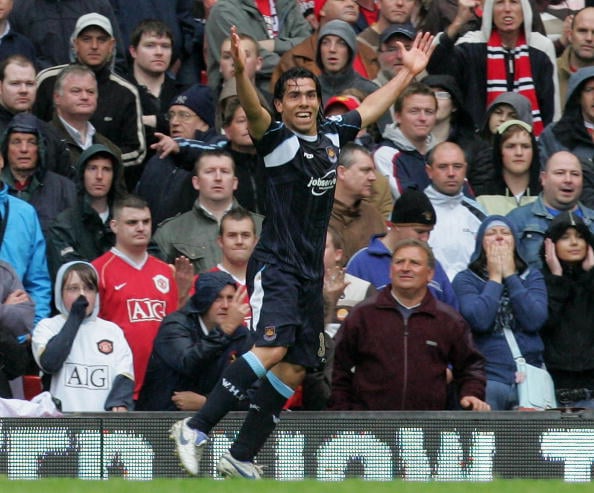 If West Ham were hit with what remains a world record fine over one player then how can the Pig Six go unpunished for trying to destroy the entire sport?
That dwarfs any other fine ever dished out to any football club in the world despite all the corruption, match-fixing, scandal and racist incidents before and in the 17 years since West Ham were made an example of by the Premier League.
So how can the six clubs who colluded secretly to breakaway – in contravention of Premier League rules – and threatened to destroy the entire game and everything it has stood for over the last 100+ years be allowed to get off Scot free?
They can't. There has to be consequences, there has to be a deterrent.
Otherwise there is nothing to stop them colluding in the shadows again. Nothing to stop them coming up with a better organised, more accepted plan they can force through.
Yes it is not the fault of the players, or managers and staff involved. But that's their club's problem. If the players and manager are upset at being hit with a huge fine, transfer ban, points deduction or any other sanction then blame your owners, leave the club, go somewhere else.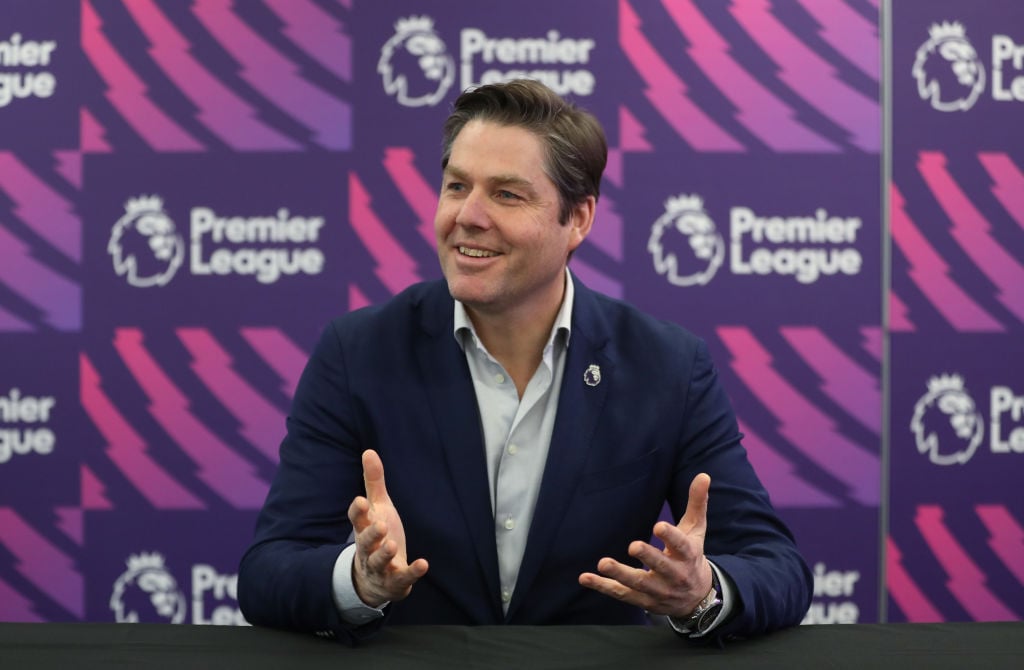 Strong leadership needed, there must be strong sanctions or what is to stop this happening again, where is the deterrent?
How can West Ham be held up as pariahs over the Tevez saga and punished so sternly – let's not forget the courts also forced the Hammers to pay an additional £18m in compensation to Sheffield United – while the most abhorrent example of greed and collusion in the history of our sport goes unpunished.
The only way fans will start to accept the Pig Six again is if they do the time for their crime.
If they aren't already West Ham's owners and the heads of other 13 clubs should be pushing for sanctions.
This cannot and should not be the end. Manchester United, Liverpool, Chelsea, Manchester City, Tottenham and Arsenal cannot just carry on as if nothing has happened. They haven't withdrawn because they realised it was not right. They have pulled out because they have been FORCED to.
If the clubs involved go unpunished then it really does prove once and for all what fans have said for years, they do get preferential treatment.
The Premier League and likes of Sky Sports created their own Frankenstein's Monster as a result of their obsession with "the top four" and more recently "the big six". Laughable, sycophantic monikers at least three of the clubs involved do not deserve.
You reap what you sow and if West Ham were punished for breaking that one rule over one player, then the punishment for threatening to rip up the very fabric of the beautiful game should fit the crime.
It is time for Premier League chief Richard Masters to show some backbone and do what is right. Send a message that this is not and never will be acceptable.
Have something to tell us about this article?
Let us know