West Ham bit-part player Ryan Fredericks has given a somewhat strange take on his own performances this season.
West Ham fans were excited by the signing of Fredericks from Fulham back in 2018 given his electric pace.
But in the three-and-a-half years since the right-back has failed to ever make the position his own.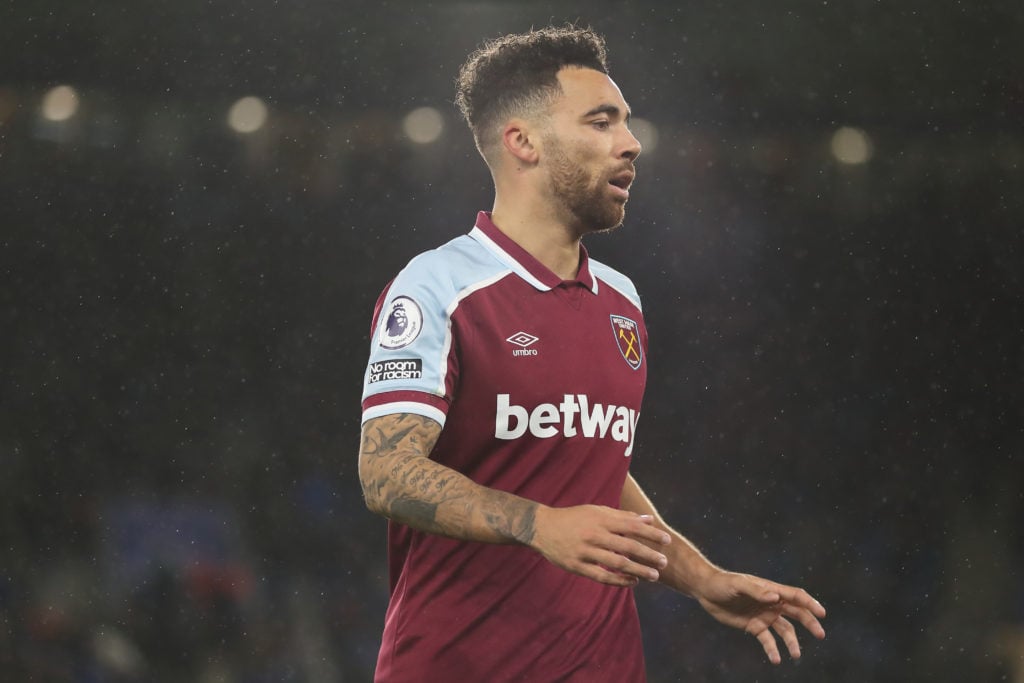 There has been the odd standout performance here and there for Fredericks but West Ham are widely expected to allow him to leave when his contract expires in the summer.
Things looked like they might change for Fredericks when he enjoyed an excellent but brief performance against Manchester United in the Carabao Cup earlier this season.
He used his pace to cut down the right and set up Manuel Lanzini for the only goal of the game at Old Trafford.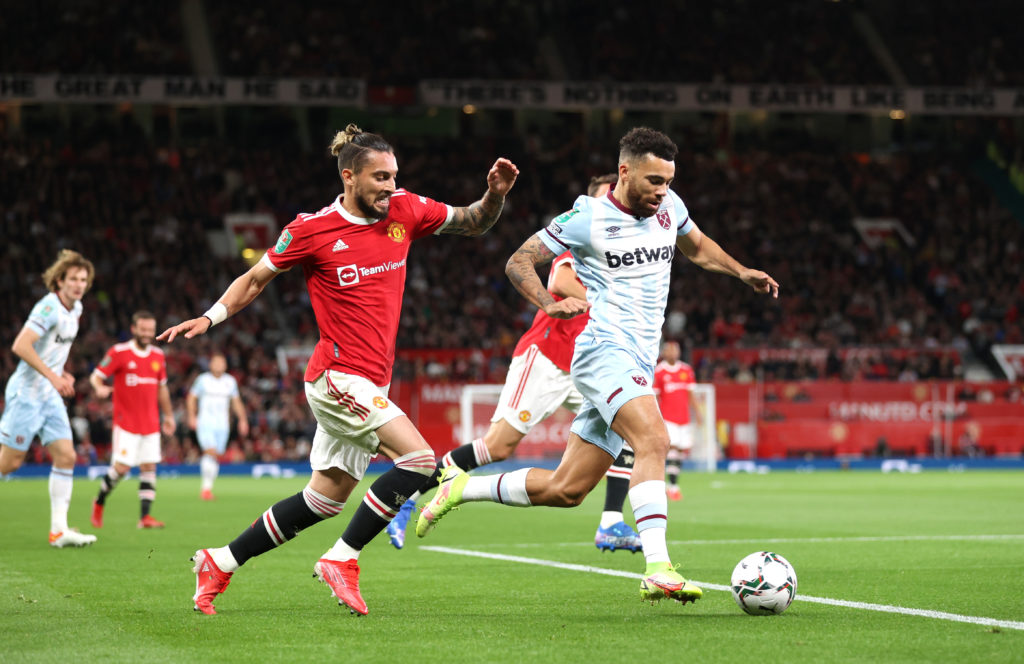 Fredericks was injured in the process and – as has often been the case during his time at West Ham – had a spell out of the side.
The pacy right-back is far too ponderous on the ball to be a top level player and often appears extremely nervous during games. That does not make for a great combination.
David Moyes spotted it very early on and first promoted youngsters Jeremy Ngakia and Ben Johnson before signing Vladimir Coufal.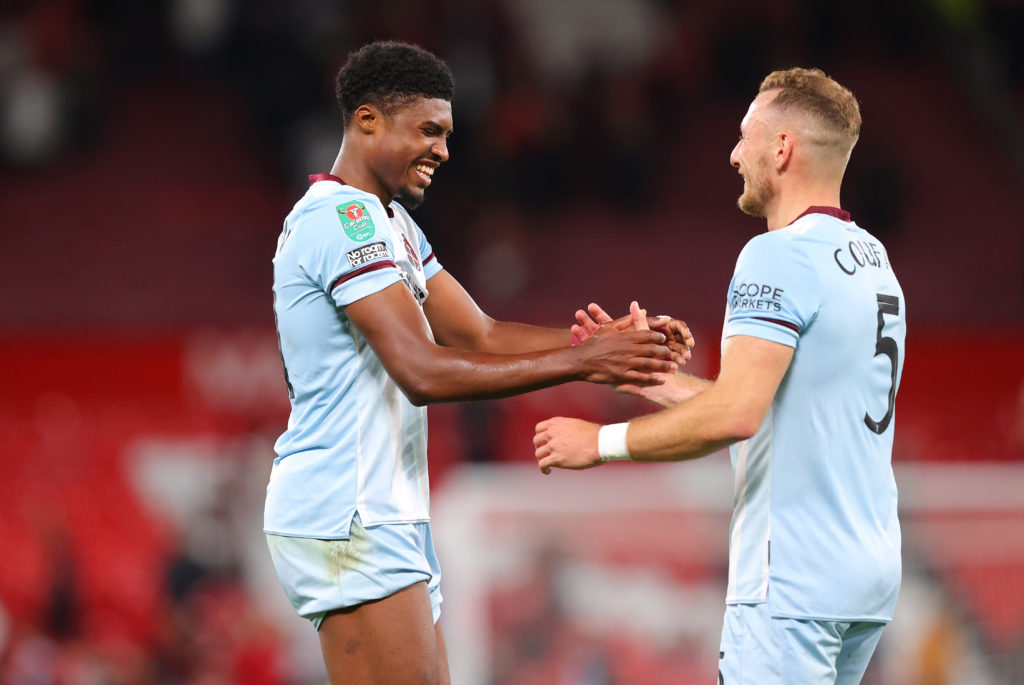 Fredericks recently put in one of his worst performances for the club in the fortunate 2-1 FA Cup win at Kidderminster.
The 29-year-old has made just four starts across all competitions this season and only nine appearances in total.
But the West Ham bit-part player gave a strange take on his own performances this season, telling the club's website he feels he has played well when called upon.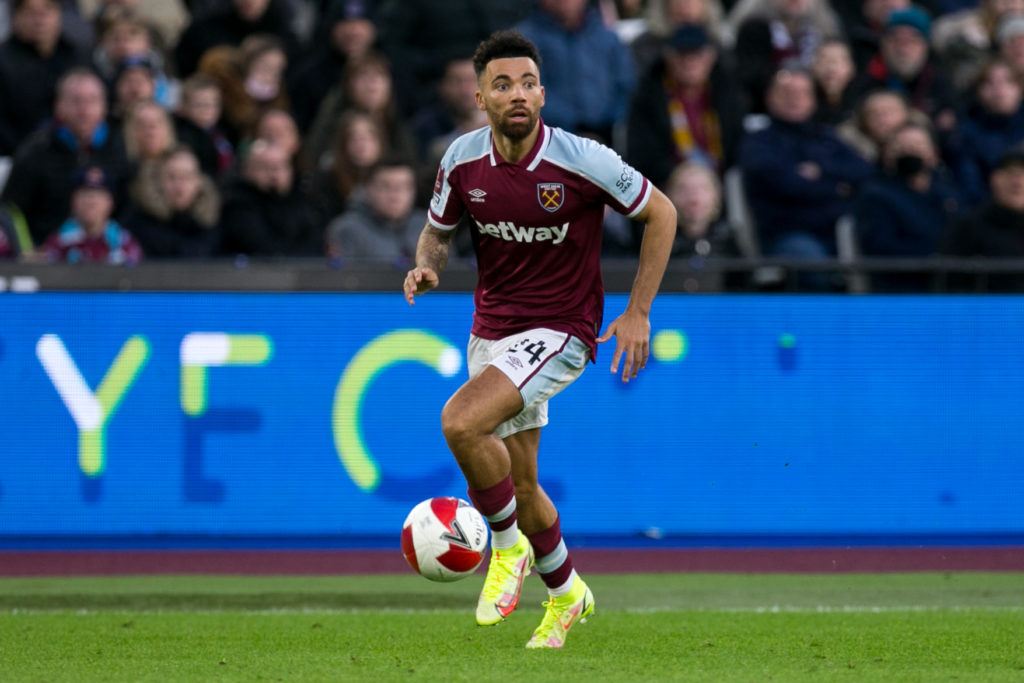 West Ham bit-part player Ryan Fredericks gives strange take on his own performances this season
He did however admit he may have taken playing for a big club like West Ham for granted somewhat as the clock ticks down on his Hammers career.
"Everyone wants to play, and when I've played this season, I feel like I've done well," Fredericks told whufc.com.
"Obviously, I always want to play more games, but all you can do is come in and try and play well when your opportunity arrives.
"It's always incredible to play for West Ham. I think you get caught up in things sometimes. As the years go by you can take it for granted a little bit, but especially when you see the youngsters coming in, and how hard they work to get a game, it makes you really appreciate it again."
Of course we want our players to believe in themselves and have confidence in their own ability.
But Fredericks is being rather generous in his self-assessment here.
This is one of the quickest players in the Premier League. His pace could and should be such a major asset for West Ham.
But in closing on four years now there has only really been a handful of occasions where that has been evident.
He does appear to be a popular member of the squad and is close mates with Declan Rice. So we shouldn't be too harsh.
If Fredericks thinks he has been playing well, though, then perhaps that is half the problem.
More West Ham news:
Have something to tell us about this article?
Let us know