David Moyes has huge problem with West Ham United striker Gianluca Scamacca, and it could cost him his job.
The Italian hitman joined the Hammers from Sassuolo in the summer transfer window for around £35 million (Sky Sports).
Unfortunately for Scamacca though, he has really struggled to establish himself at the London Stadium so far.
The 24-year-old is really lacking in confidence now, having gone 10 games without a goal.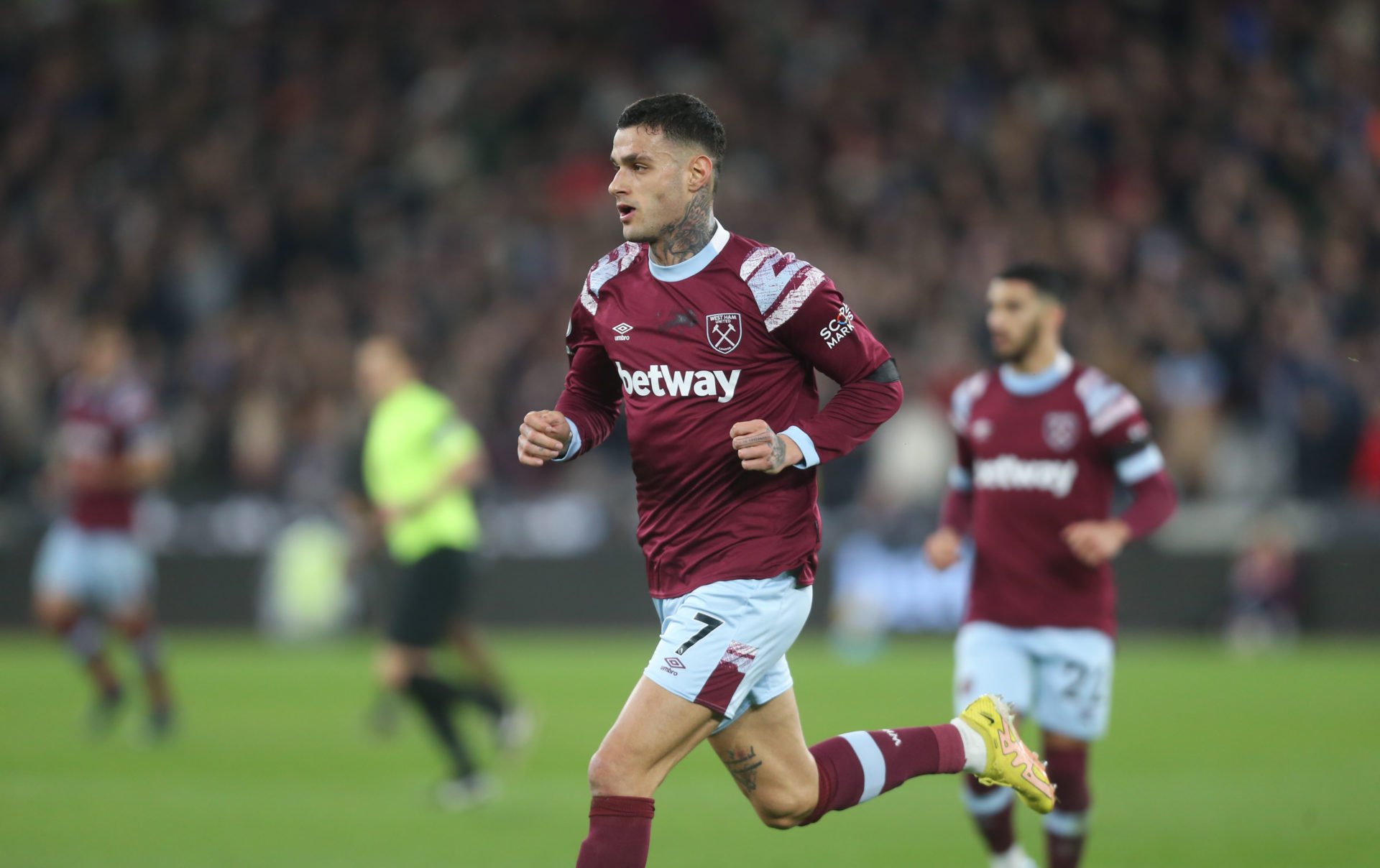 The ex-Sassuolo ace definitely needs to do more, that goes without saying. However, it is clear to see that Moyes just isn't setting up his team to get the best out of the 24-year-old.
And if Moyes doesn't solve the Scamacca problem, he could well be heading out the door at the London Stadium…
David Moyes must address Gianluca Scamacca issue
It really is quite simple. The Hammers boss needs to change two things in particular, if Scamacca is to flourish.
He possesses exceptional technique, is big and strong and is a superb finisher when presented with a goalscoring opportunity.
Moyes just needs to set up his teams with runners from midfield to support Scamacca. The wide players also need to operate closer to the 6ft 5in Italian ace.
Scamacca is never going to be a player who runs the channels and harasses the opposing defenders.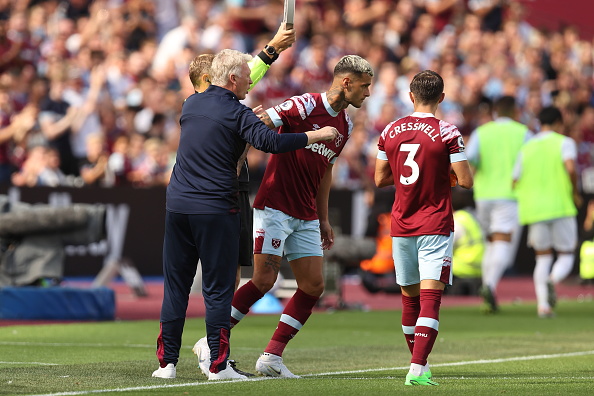 He built his career in Italy by doing his best work in and around the 18-yard box, with a partner operating very close to him.
At the moment, he just looks completely devoid of confidence and with little to no support or services, he is feeding off absolute scraps.
That's just not good enough for a striker with his quality.
If the Scot finds a way of unlocking the Italian's potential, he will go on to have a great career at the London Stadium.
However, if David Moyes continues to set up in a way that leaves Gianluca Scamacca isolated, the writing will be on the wall for his time at the London Stadium.
Read also:
Report: West Ham could be gifted chance to sign 'exceptional' Champions League star
West Ham owners have made an incredibly inept David Moyes decision
Have something to tell us about this article?
Let us know