West Ham star Declan Rice has made a big claim about a Man City man and has a special mention for Everton in an interview with Gary Neville.
Rice has established himself as one of the finest central midfielders in Europe with his performances for West Ham and England.
But the Hammers ace is also one of the most likeable characters in football too.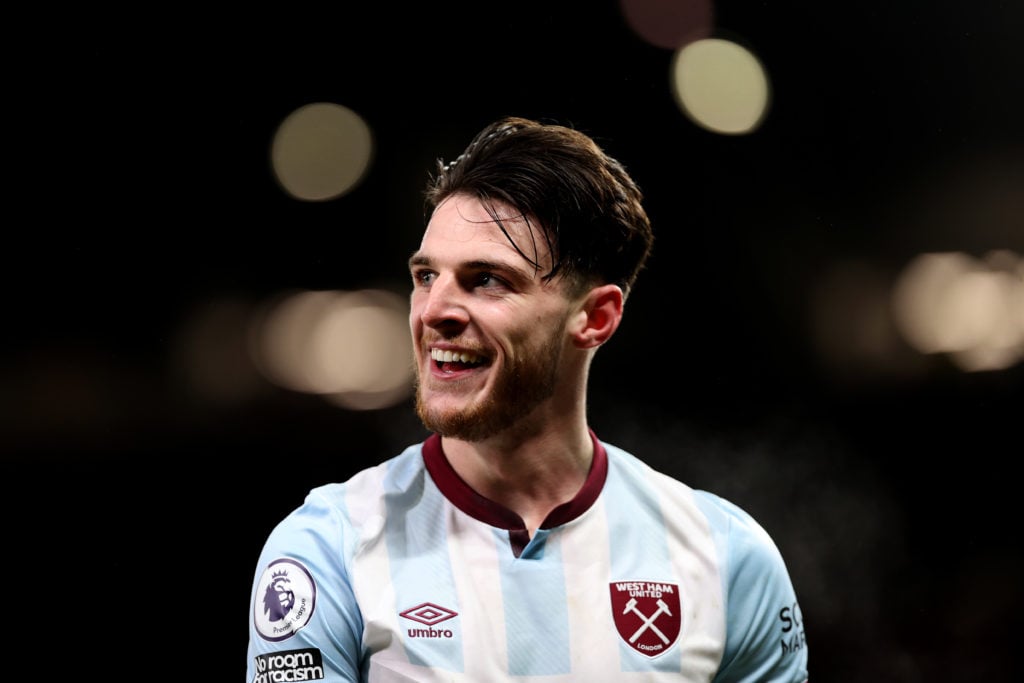 The 22-year-old has been interviewed by Neville for his YouTube show The Overlap.
As a preview to that interview – which goes live next week – Neville put a series of quick fire questions to Rice in The Overlap Extra, 41 Questions for Declan Rice.
And two of his answers will certainly interest fans of Manchester City and Everton.
West Ham and Man City fans enjoy a really good relationship – the history of which you can read here.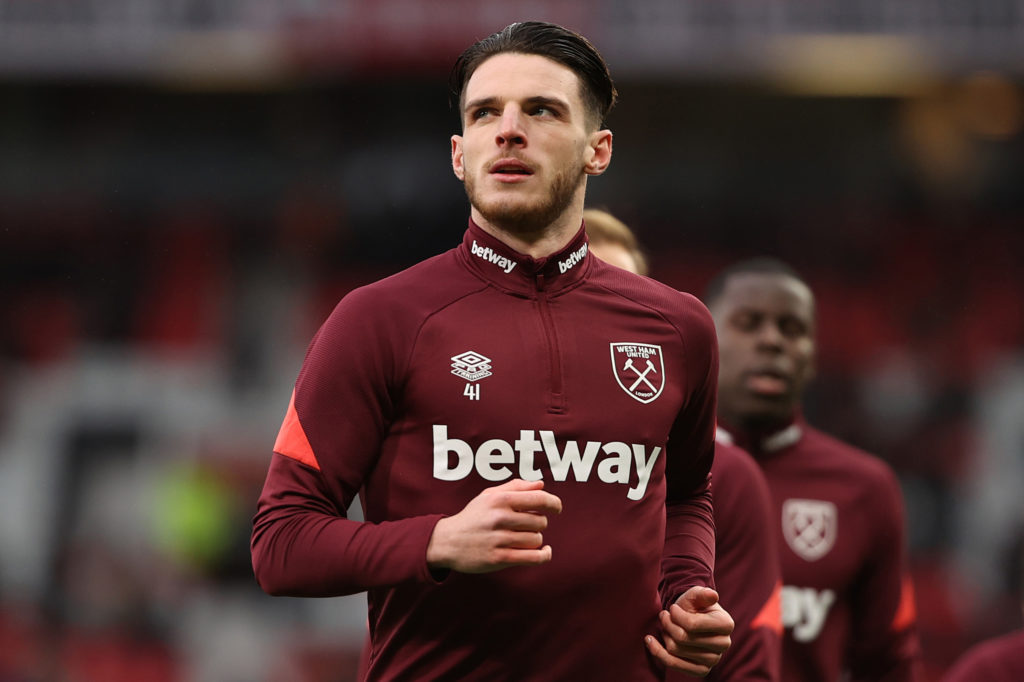 West Ham star Declan Rice makes Man City man claim and has a special mention for Everton
Hammers fans are desperate to keep Rice and see David Moyes and the owners build the club around him.
Rice has been incessantly linked with a move to the likes of Man City for some time now. He is reportedly seen as the ideal successor to Fernandinho.
When asked by Neville to name his toughest ever opponent, Rice – without hesitation – said Man City legend David Silva.
"David Silva," Rice told Neville on The Overlap Extra, 41 Questions for Declan Rice.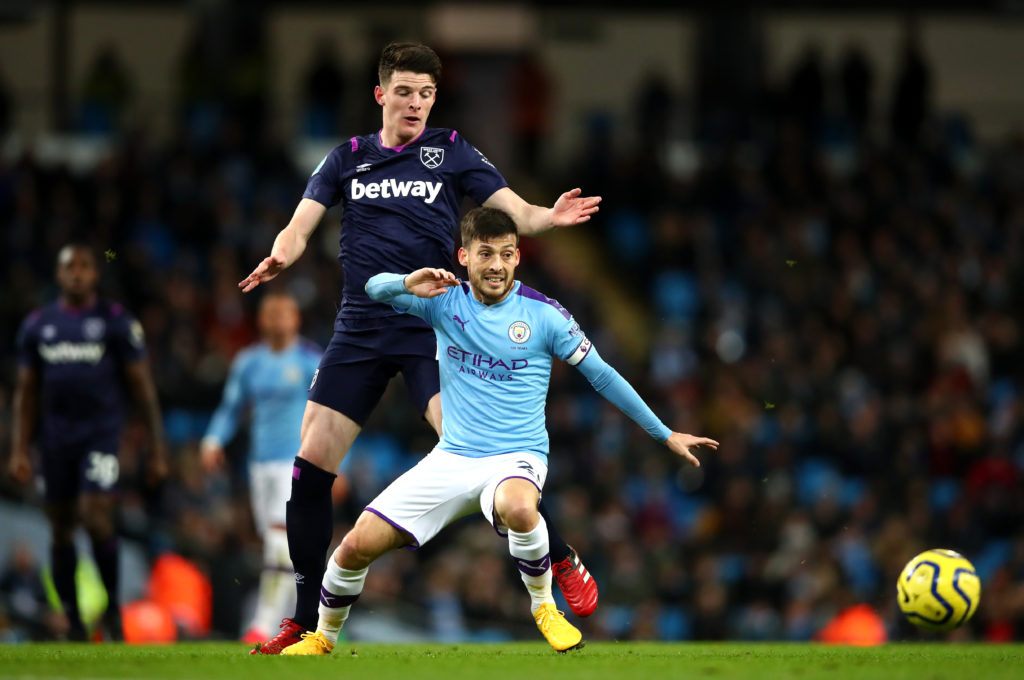 "He's just so intelligent. When the ball was probably on the right-hand side and he had the ball he was planning his next steps.
"That was him on the ball, off the ball – for me (gasps) – the positions he took up, he was just always constantly on the move, constantly checking his shoulder, knew his next pass, playing eye of the needle balls through our backline.
"He was a real tough opponent."
There was also a mention for Everton in the interview too. The Toffees and West Ham have a few connections.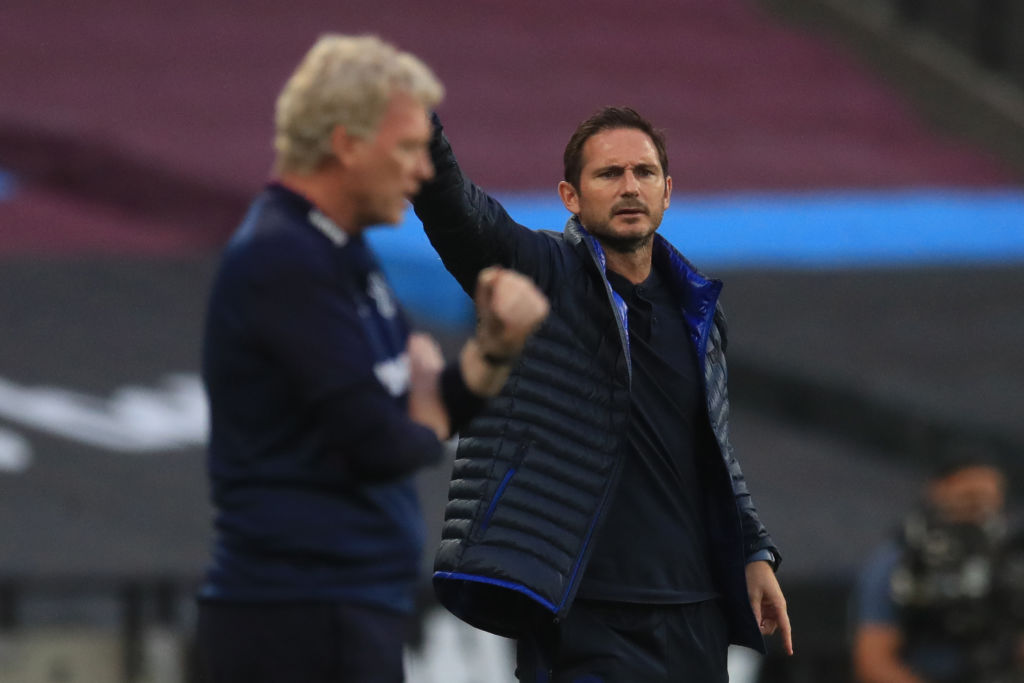 Legendary striker Tony Cottee and current Hammers boss David Moyes have represented both West Ham and Everton.
And former West Ham star Frank Lampard has just been named the new Everton boss.
But it was Everton fans that got a mention from Rice when Neville asked him to name the most hostile away ground he has played at.
"Ooooohhh, that's a good question!" Rice said.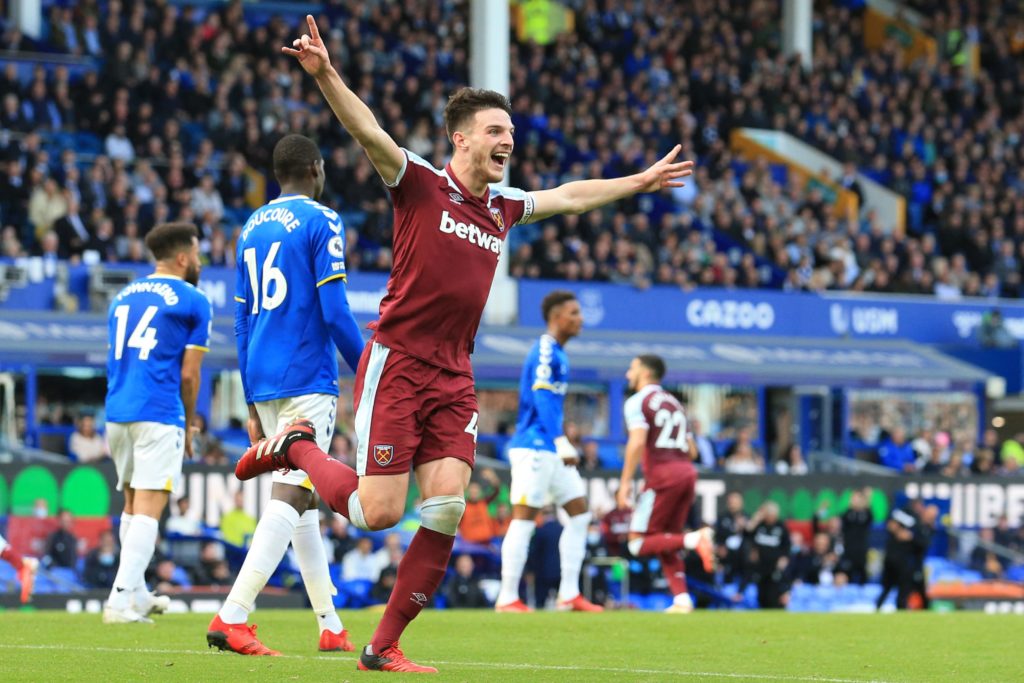 "Probably Goodison (Park)."
Given Rice has played home and away in big London derbies and has represented England in that infamous away game in Hungary, it is some pat on the back for the atmosphere created by Everton fans.
Although the hostile welcome on visits to Everton clearly doesn't knock Rice and his teammates off their stride.
The Hammers have won four of their last seven Premier League visits to Goodison.
You can watch the full interview with Rice below.
Related Topics
Have something to tell us about this article?
Let us know