West Ham United ace Divin Mubama may have just insinuated that Leeds striker Sonny Perkins is a snake on Instagram.
The 18-year-old forward left the London Stadium to join Leeds in the summer transfer window, after refusing multiple new contract offers from the Hammers.
Perkins has really impressed for the Leeds under-21s and under-19s so far this season, with 13 goals in 10 games to his name.
READ ALSO: Report: West Ham could now sell 'unbelievable' player to Prem rivals in January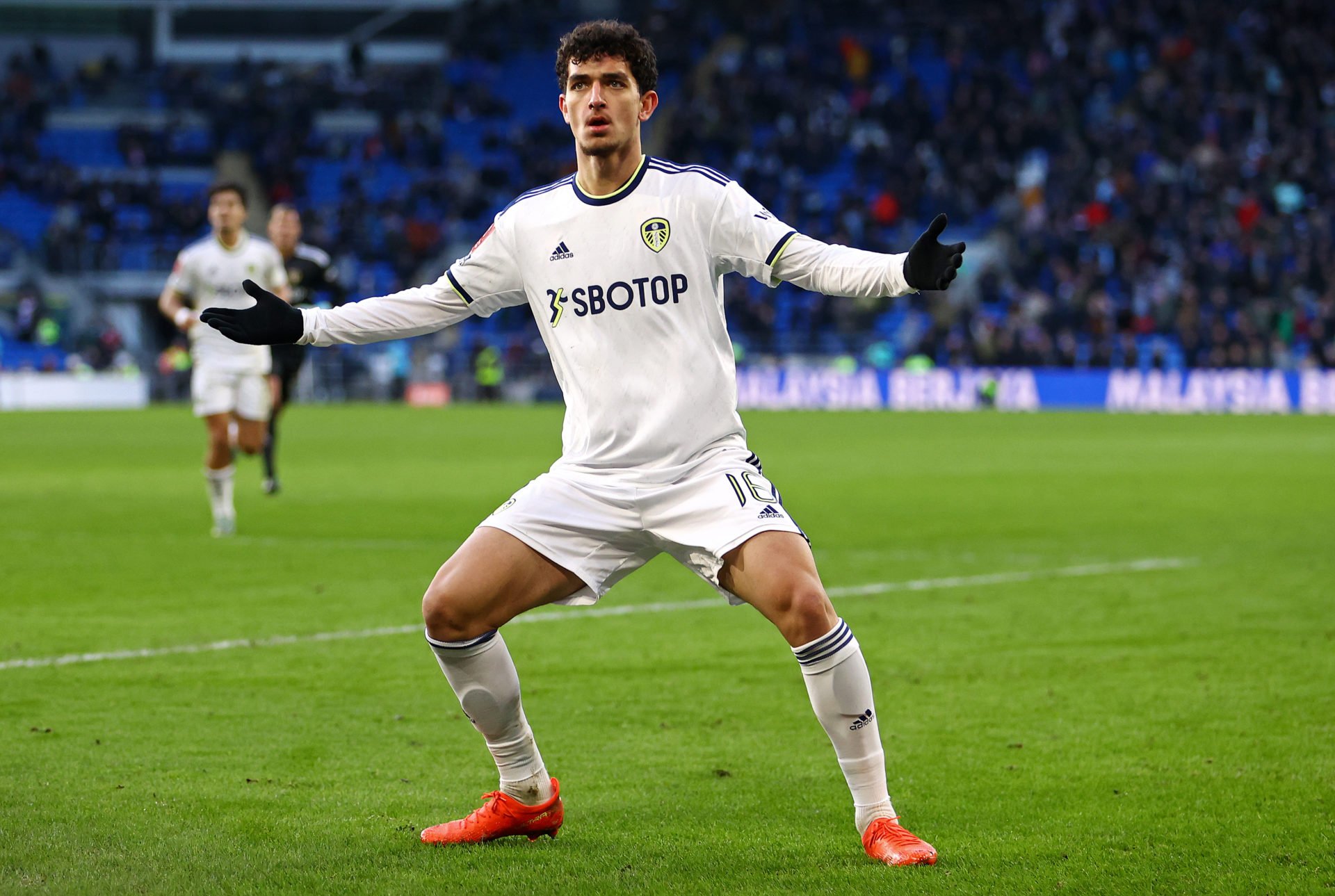 However, he had to wait until Sunday before making only his second appearance for the senior team, and surprise surprise, he found the back of the net with his first touch for Leeds!
And with Perkins impressing with Leeds, the argument still rages on as to whether he should have remained at the London Stadium.
There are two sides to the coin. One, West Ham should have pushed harder to keep him and perhaps given him more chances in the first-team. And two, Perkins was greedy and demanded way too much money for someone who has done absolutely nothing at senior level so far.
Only time will tell as to whether David Moyes made the right decision or not. However, as things stand, the general consensus at the London Stadium is that Moyes was right to move Perkins on.
And it seems as though one young player in particular is very happy about that decision…
Divin Mubama hints that Sonny Perkins is a snake
The 18-year-old forward has really excelled for West Ham's under-21s since Perkins left for Leeds in the summer.
In my opinion, Mubama is streets ahead of Perkins, and has so much more talent and potential than the Leeds youngster.
I really, really like the striker. He seems to have everything needed to succeed in the modern day game, what with his raw power and pace.
And he's gone up in my estimations even more so now.
Mubama took to his Instagram account yesterday, and posted a picture of Sonny Perking with the caption 'sssssssss':
So was Mubama suggesting that Sonny Perkins is a snake with the 'hissing' caption?
Perhaps. I actually hope he was because that really is great banter from the West Ham youngster.
I knew I always liked Mubama! Good luck to him.
All joking aside, it will be interesting to keep an eye on Perkins progress over the next few years, and see whether he manages to eclipse what Mubama is doing at the London Stadium.
Read also:
Enough is enough, Moyes must drop awful summer signing before it's too late
Terrible news for West Ham as 'rapid' £44m target ruptures ACL
Related Topics
Have something to tell us about this article?
Let us know