These are pictures which show West Ham's players really do care about the club's malaise as David Moyes praises his 'great bunch'.
It has been a week to forget for West Ham and dark clouds have gathered over the London Stadium for the first time since Moyes received the call from the club to come back in 2020.
Nearly three years on expectations have risen off the back of consecutive European campaigns and a big £170m spend in the summer.
West Ham are just two places and one point off the relegation zone as we enter the six week World Cup break.
And speculation has been rife over the manager's future.
Supporters have been critical of Moyes' approach, tactics and team selection – feeling he is far too negative.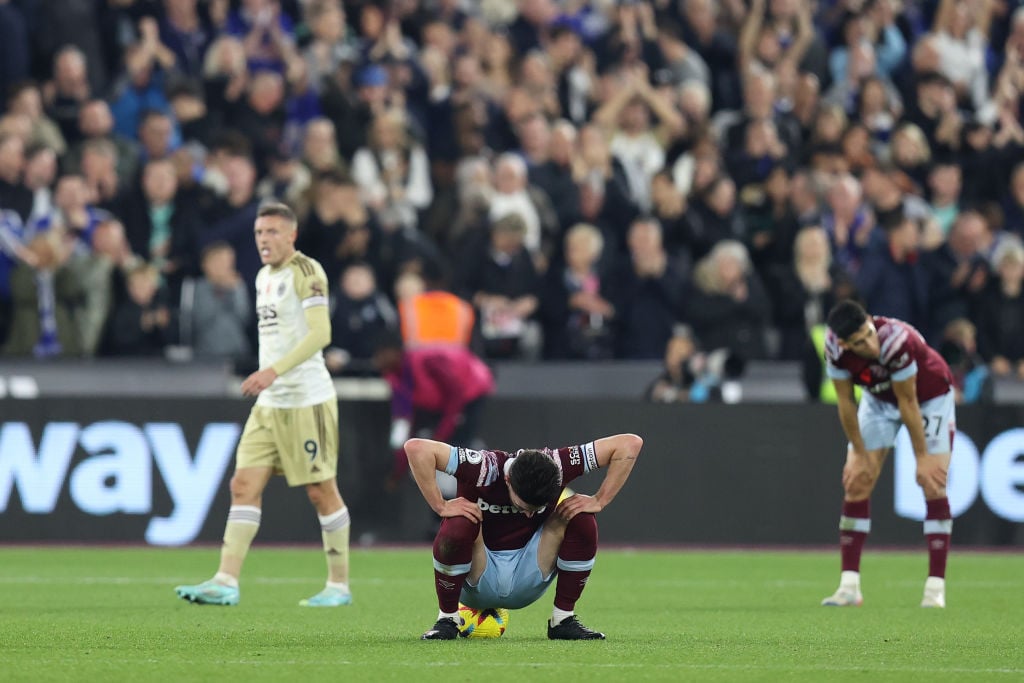 The Scot is also not helped by the fact the malaise in the Premier League started long before this season.
West Ham have just 13 wins from their last 42 Prem games and have only scored 12 goals this season – the joint second worst in the division.
It is clear for all to see West Ham have not been functioning as a team and it is Moyes' job to fix that.
But one accusation that cannot be levelled at the current team – unlike previous West Ham sides who have struggled – is that the players don't care.
These are the pictures which show West Ham's players really do care about the club's malaise as Moyes praises his 'great bunch'.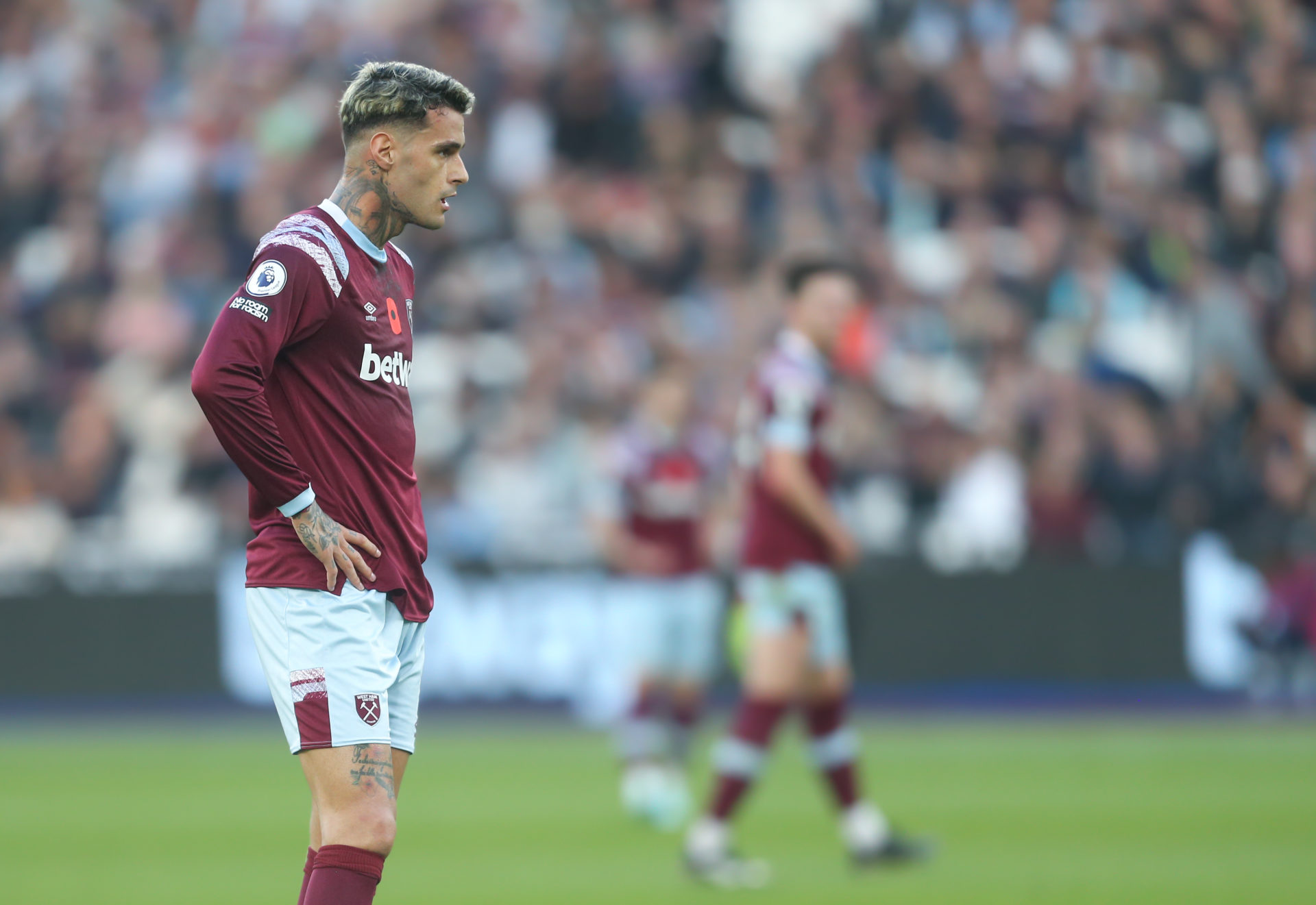 The likes of Declan Rice, Gianluca Scamacca, Said Benrahma, Nayef Aguerd and Jarrod Bowen were all captured on camera looking deeply affected by what is unfolding at West Ham following the defeat to Leicester.
For all the frustration and fury felt by fans right now – and justifiably so – these images will at least impress upon supporters that West Ham's stars are hurting too.
Moyes said as much after the game as he made it clear the effort levels and commitment of his players cannot be questioned.
"Of course, it hurts because you care and you want to win," Moyes told West Ham TV.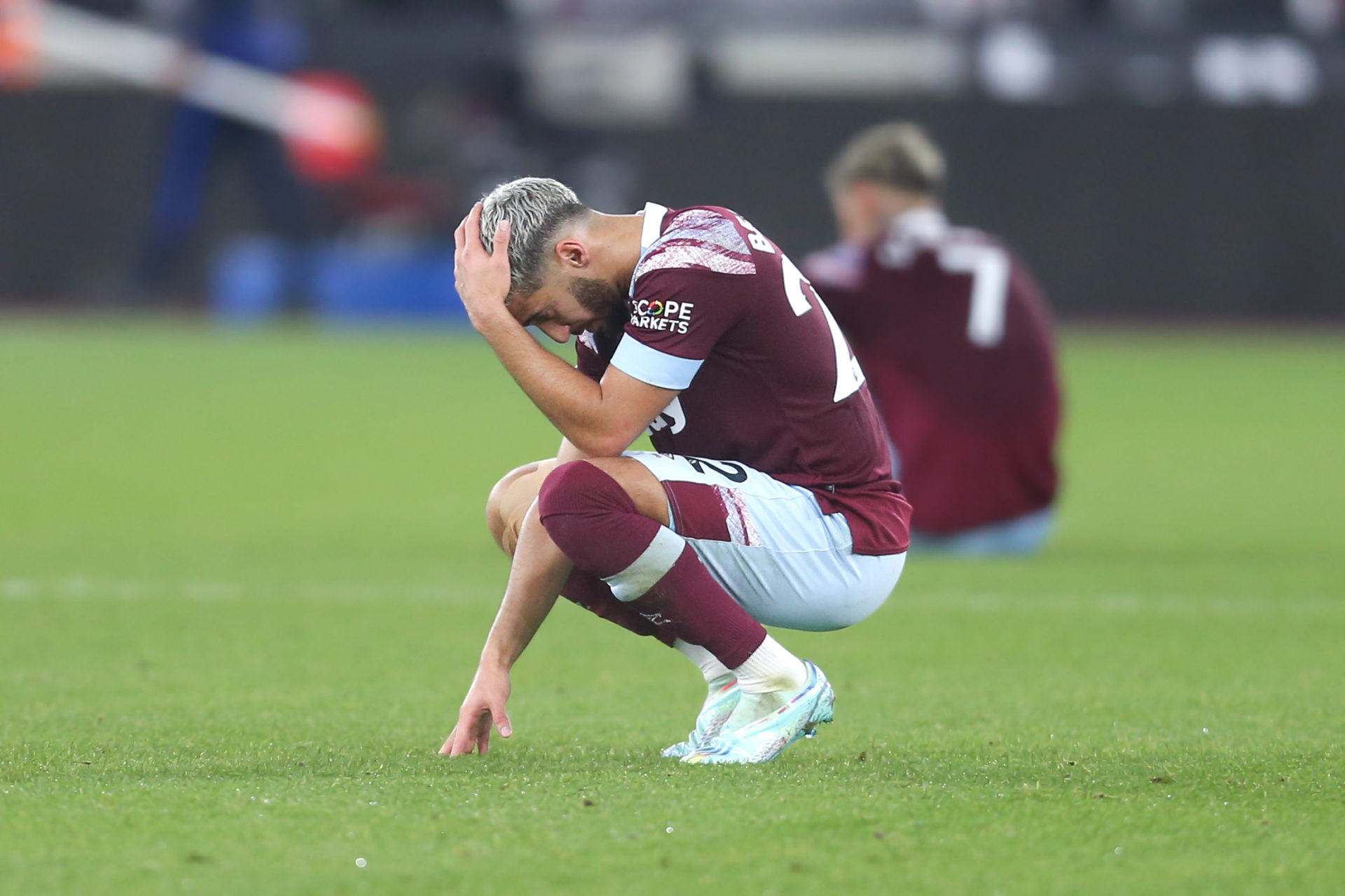 "Look, we've got a great bunch and the one thing today was that the players ran their you know whats off and did everything they possibly could to try and win the game, and I said that to them.
"I've said: 'Your effort and your commitment, that's why us why, in the main, we were really pleased with what you've done' because you gave 100 per cent all the way'."
Let's hope West Ham's players remember this feeling right now and use it as fuel to drive for more positive results and performances after the restart.
MORE WEST HAM NEWS
Have something to tell us about this article?
Let us know