Close Lucas Paqueta ally gives it to West Ham manager David Moyes with both barrels during L'Equipe interview.
The Brazilian joined the Hammers from Lyon in the summer transfer window for around £51 million (The Times).
Unfortunately for him though, he has really struggled to establish himself at the London Stadium…so far at least.
The onus is obviously on him to be a lot better. Paqueta was absolutely terrible for West Ham against Brentford last night.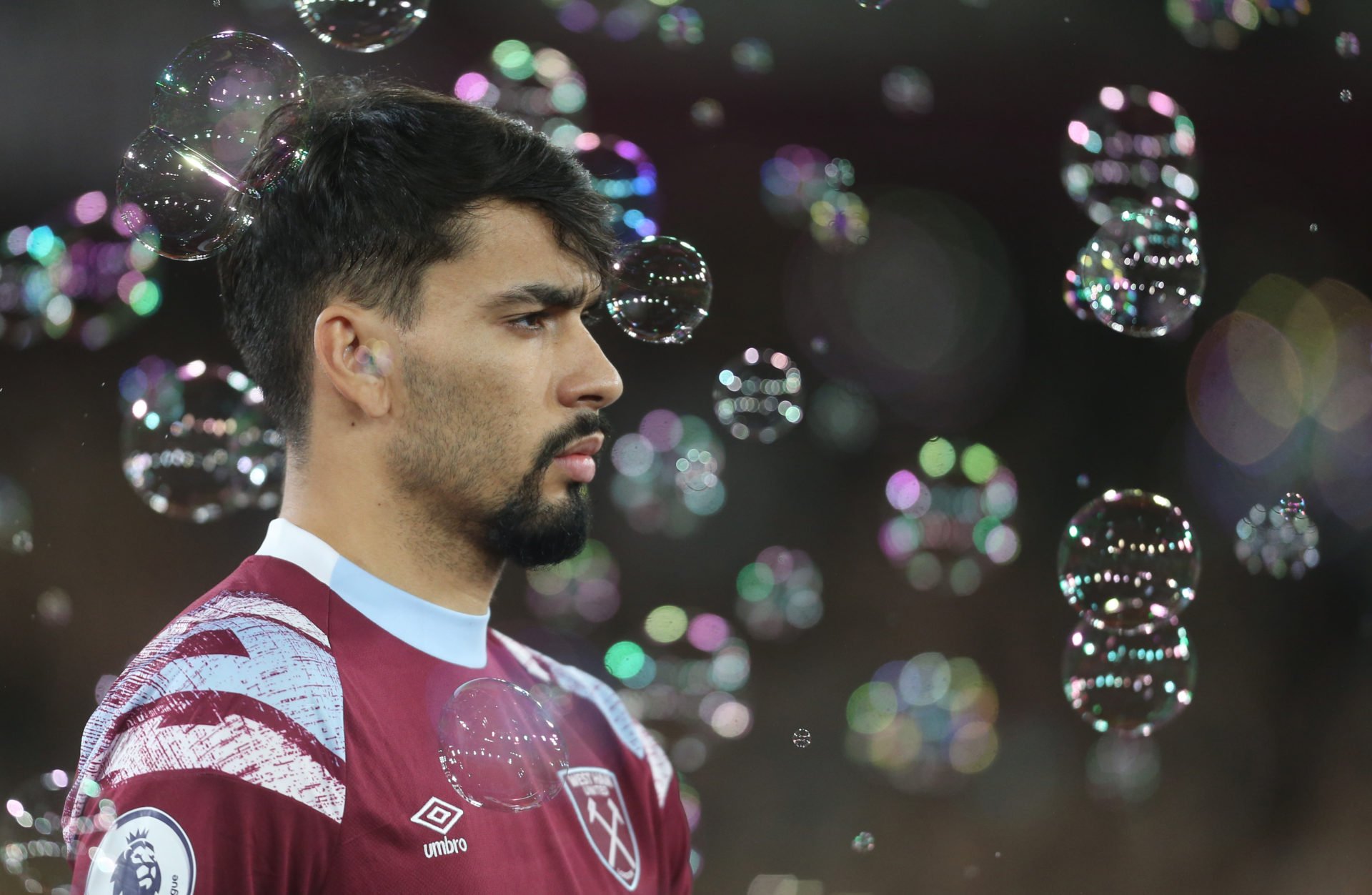 It must be said though, Moyes needs to set up his team in order to provide the 25-year-old with the platform that he needs to succeed in the Premier League.
Some people believe that Moyes is the main reason why the Brazil international has been struggling, and I tend to agree with them…
Lucas Paqueta struggles down to David Moyes
L'Equipe have today run a piece on Paqueta's struggles at the London Stadium so far this season.
And a source close to the player has outlined how Moyes's defensive setup really isn't helping Paqueta: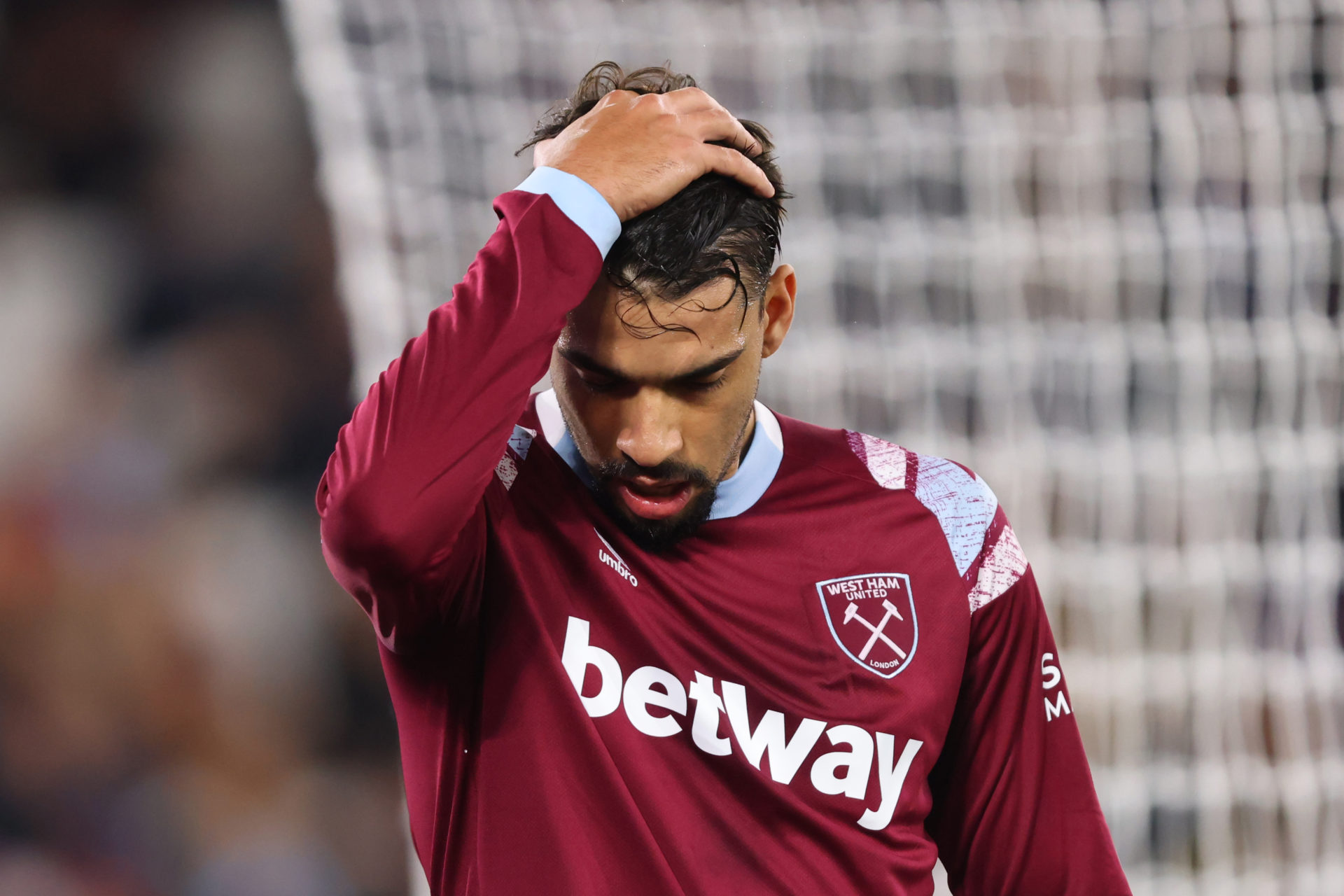 He hasn't joined a weak team, because over the past couple of seasons, West Ham have finished 6th and 7th in the league, as well as playing a final in Europe. It's true that they are in difficulty this season, but the manager advocates a defensive football, with a lot of long balls and little possession. Paqueta plays as a second forward, which keeps him a bit out of the game.
I totally agree.
Paqueta flourishes when playing in a possession-based, attacking setup – just like the one he plays in for Brazil.
Of course we don't have the players that Brazil do but come on, Moyes has plenty of top-class players at his disposal, and should not be setting up his team purely with the intent 'not to lose'
Lucas Paqueta will struggle to show his best stuff at West Ham, as long as David Moyes is in charge at the London Stadium.
Hopefully the Scot changes his playing style sooner rather than later. Because if he doesn't, the 25-year-old Brazilian may well go down as a seriously expensive flop.
Read also:
Report: West Ham could be gifted chance to sign 'exceptional' Champions League star
West Ham owners have made an incredibly inept David Moyes decision
Related Topics
Have something to tell us about this article?
Let us know