West Ham ace Aaron Cresswell has admitted that he went a bit over the top with his celebrations after scoring against Everton on Sunday.
The 32-year-old Hammers left-back scored an unbelievable free-kick against the Toffees at the London Stadium.
It was a vital goal for West Ham – without it we wouldn't have got the three points that were absolutely crucial for us with the race for the top six really beginning to heat up.
It meant a lot to Cresswell too from a personal perspective.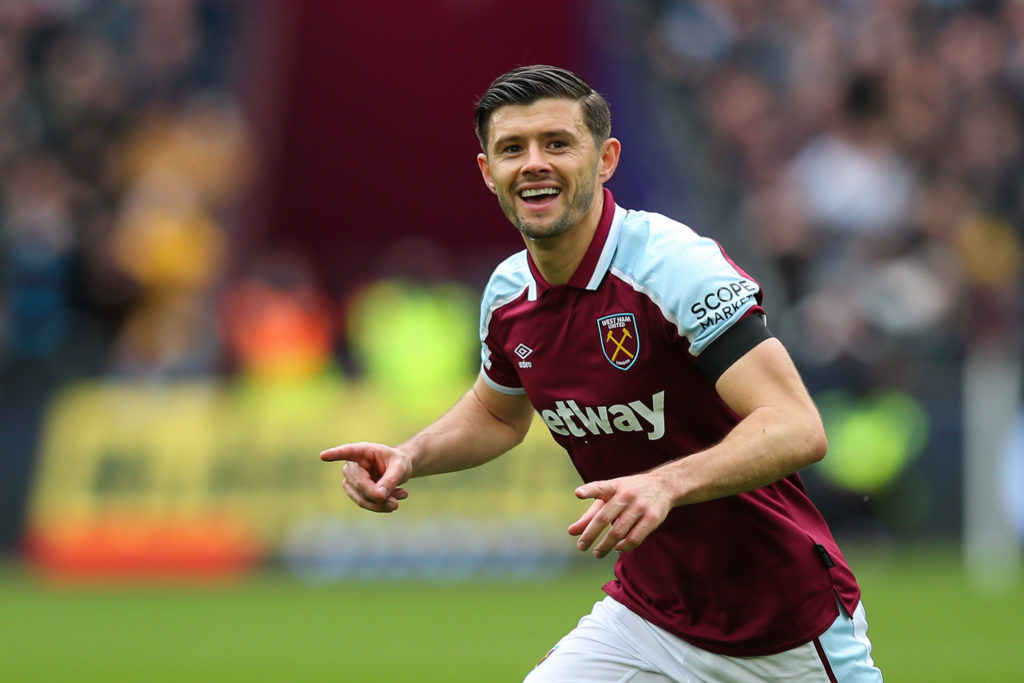 Aaron was born on Merseyside and grew up supporting Liverpool…so it's obvious what he thinks of Everton…
Scoring such an incredible goal would have been a huge thrill for the 32-year-old Hammer and he celebrated in brilliant fashion right in front of the traveling Everton fans.
Aaron Cresswell admits he went too far after goal for West Ham vs Everton
The 32-year-old joined the Hammers from Ipswich Town for just £4 million way back in 2014 (The Mirror).
That fee seems like absolute peanuts now and he has firmly established himself as one of the best and most consistent players who David Moyes has at his disposal at the London Stadium.
Cresswell proved his worth once again on Sunday but he admitted that he perhaps took his celebrations a little too far, as quoted via WHUFC.com: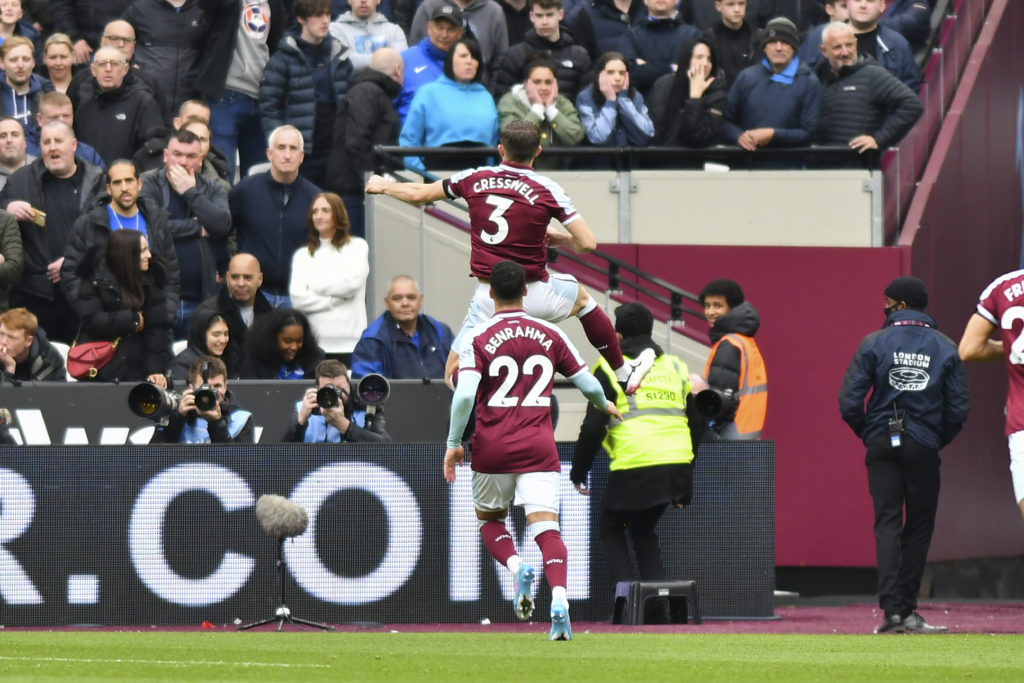 "We practice free-kicks on the day before a game, but you can practice them all you want in training, what counts is out there on the pitch. I was delighted to get it, and I've got a few mates who are Everton fans who were giving me stick all week so I think I might have gone a bit over the top in the celebrations! Any goal is extra-sweet in the Premier League so it was nice to do that."
In all fairness, Cressy was entitled to celebrate in the way that he did.
He would have been getting stick from there Everton fans throughout the game, so when he scored it would have been a huge release of energy from Cresswell.
That's what football is all about isn't it. The fierce tribalism is what makes the game so entertaining and emotive.
And we think Cresswell was bang on celebrating the way in which he did after scoring for West Ham against Everton.
Read also:
Moyes shares worrying comment Bowen made before West Ham vs Everton kicked off
Jarrod Bowen says one West Ham player was 'unbelievable' against Everton
Jermain Defoe says £18m ace is probably West Ham's best player
65 touches, 84% pass completion: £4 million West Ham ace stood out against Everton
Related Topics
Have something to tell us about this article?
Let us know