David Moyes reacted with honesty to the 2-0 West Ham defeat in the season opener against Man City admitting he was 'completely outdone' tactically.
West Ham did not lay a glove on the defending champions as they cruised to a 2-0 win at the London Stadium courtesy of Erling Haaland's first goals in English football.
Moyes' gameplan was clearly to stay in the game from the get go.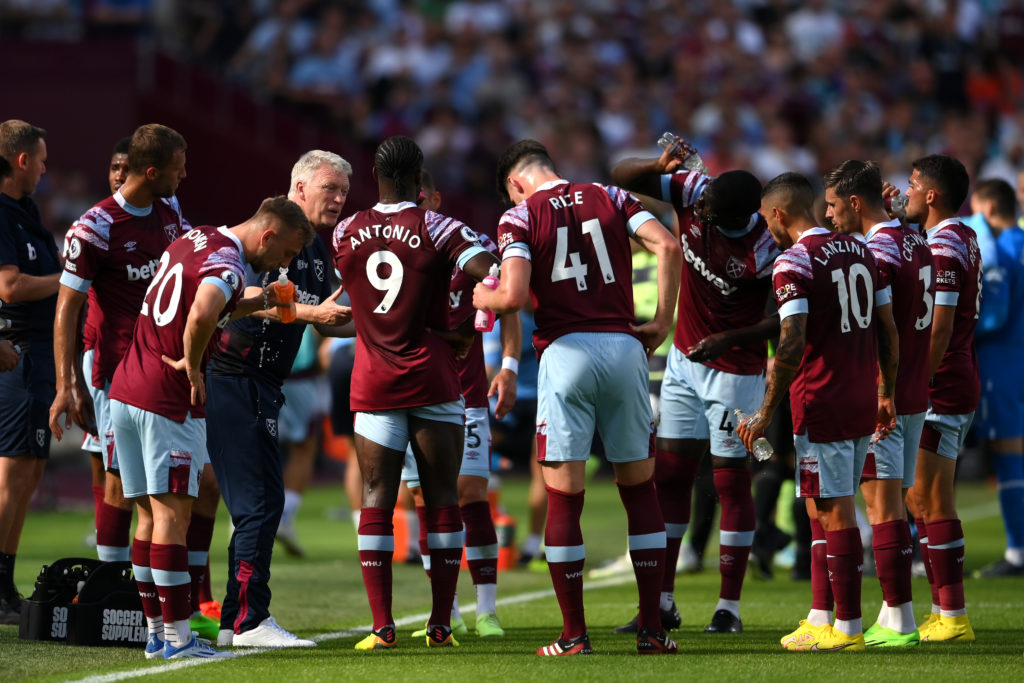 But substitute Alphonse Areola's first action was to bring down Haaland after his clever run caught Kurt Zouma and Ben Johnson napping.
Haaland exposed that untested centre-back pairing again in the second half, arcing a run in behind before slotting home with ease.
The match was so one-sided co-commentator Gary Neville asked the Sky Sports data team to check a dire West Ham pass statistic live on air.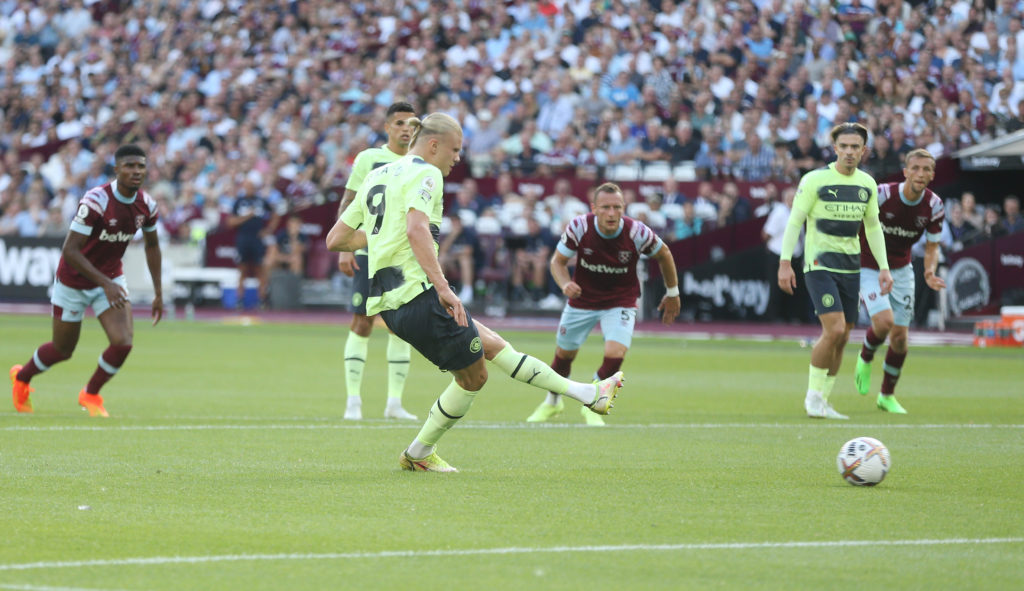 Man City are on a different planet to West Ham so fans should not over-react to the tactics or the result.
The big positive for West Ham and Moyes is that they have got one of the games against Man City out of the way.
But the sheer ease that West Ham were dismissed by Man City will concern Hammers fans after a lethargic pre-season.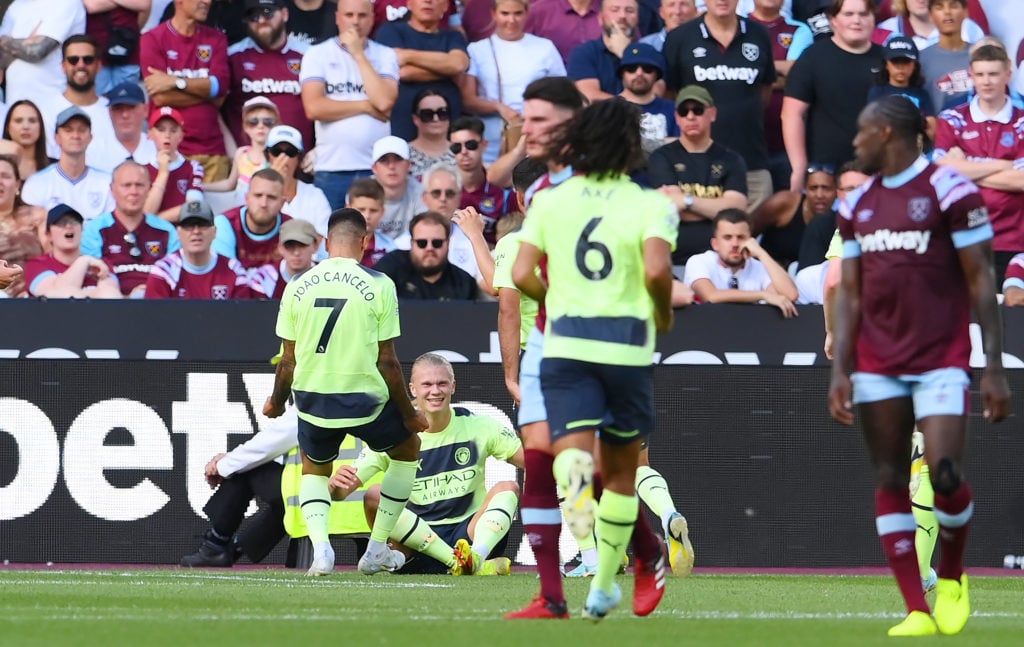 Roy Keane perhaps said it best after the game when he suggested 'no mugs' West Ham were simply 'toyed with' by Man City.
After the game Moyes spoke to Sky Sports and delivered his assessment of what he saw from his side.
'Completely outdone' was the honest appraisal of Moyes as he admitted Guardiola surprised West Ham in the season opener against Man City.
Moyes also described his team and squad as 'stale'.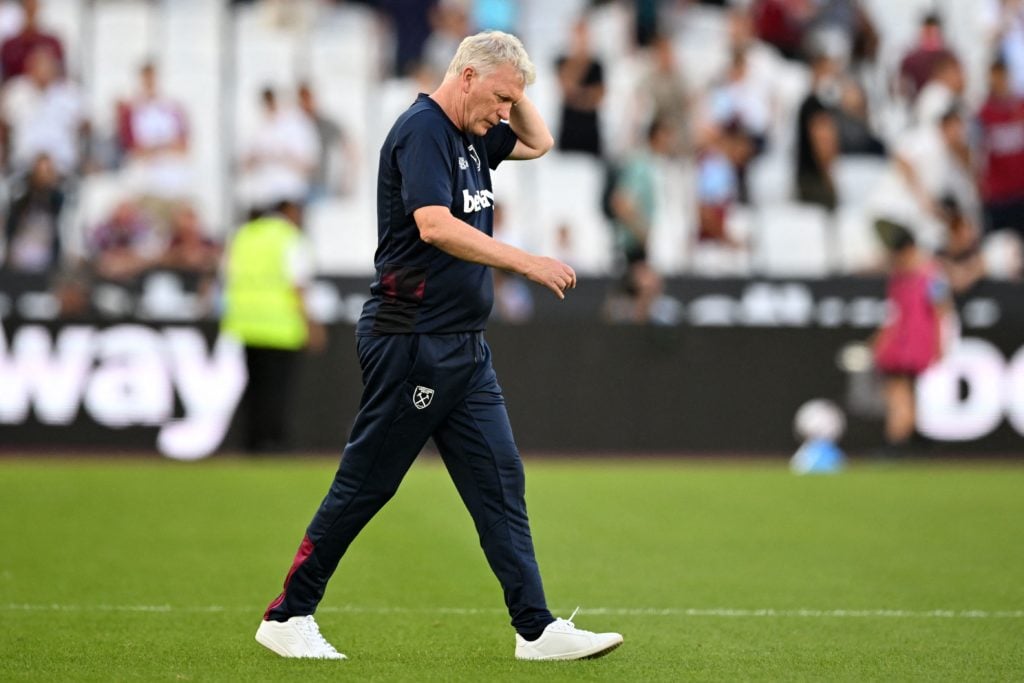 'Completely outdone' Honest David Moyes admits Pep Guardiola surprised 'stale' West Ham in season opener against Man City
"They were so good you know, tactically I felt they completely outdone us today," Moyes said on Sky Sports.
"We'd done a pretty good job on them (in preparation) but today they played differently, they brought both their fullbacks in to play in the middle of the pitch, made it harder for us to deal with it, they got wide a lot easier and we'd worked hard in trying to replicate what we did (in the 2-2 draw against City) at the end of last season.
"But they were so good today.
"We had a minute (that was bright for West Ham) and I told the players that. But after that it was just a case of trying to stay in the game which we were for long periods…
"Look their quality told in the end and obviously we're just missing one or two at the back which might have helped us.
"I didn't think we played well enough and (after the changes in the second half) we got a little bit more of the ball for about five minutes but in the end they were far better than us and we couldn't cope with them."
MORE WEST HAM NEWS
Related Topics
Have something to tell us about this article?
Let us know