West Ham club captain Mark Noble produced a moment of absolute magic just before the kick-off against Sevilla last night.
The 34-year-old is all set to hang up his boots at the end of the season and I don't think that any West Ham fan is actually ready or mentally prepared for that day yet!
Noble has enjoyed a great career with the Hammers. He has been involved with the senior team since 2004 and has made 542 appearances for the East London outfit (Transfermarkt).
Mark Noble is still a hugely important figure at the London Stadium and David Moyes clearly trusts him implicitly.
He has a massive influence behind the scenes at West Ham and we will miss him massively when he retires.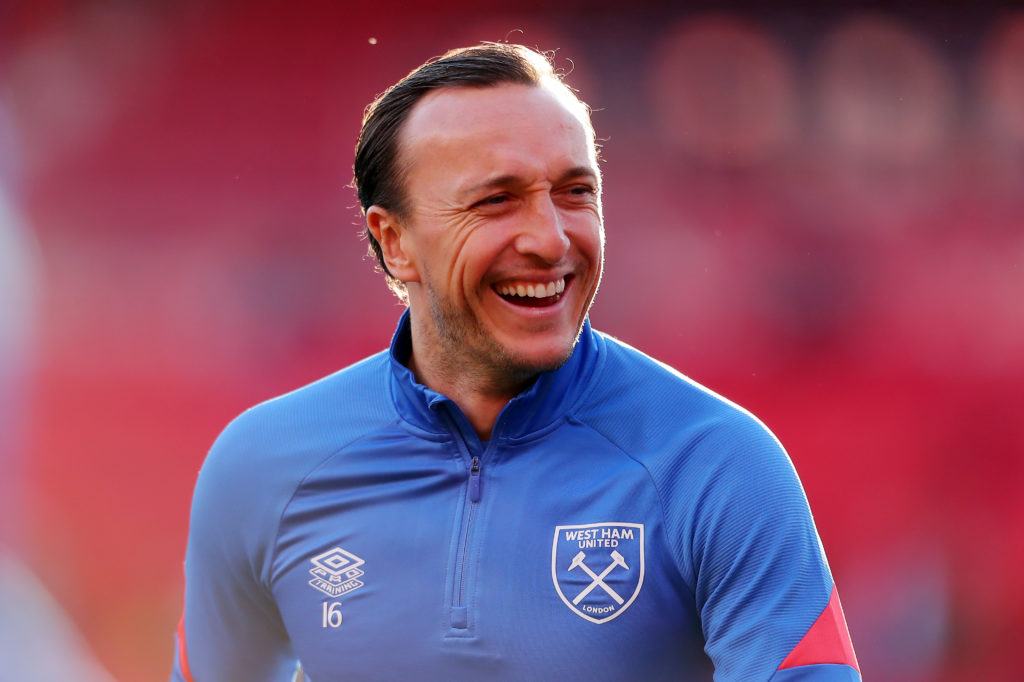 Noble might not have the legs any more but he proved against Liverpool and Sevilla over the past week that his footballing brain and technical ability are both still very much alive and kicking.
Mark Noble produces moment of magic before West Ham defeat to Sevilla
The 34-year-old Hammers ace started last night's game at The Ramón Sánchez Pizjuán Stadium on the bench.
He made a late cameo appearance as a substitute and didn't look out of place against a very good Sevilla side.
The best thing that West Ham ace Mark Noble did came before kick-off against Sevilla, however.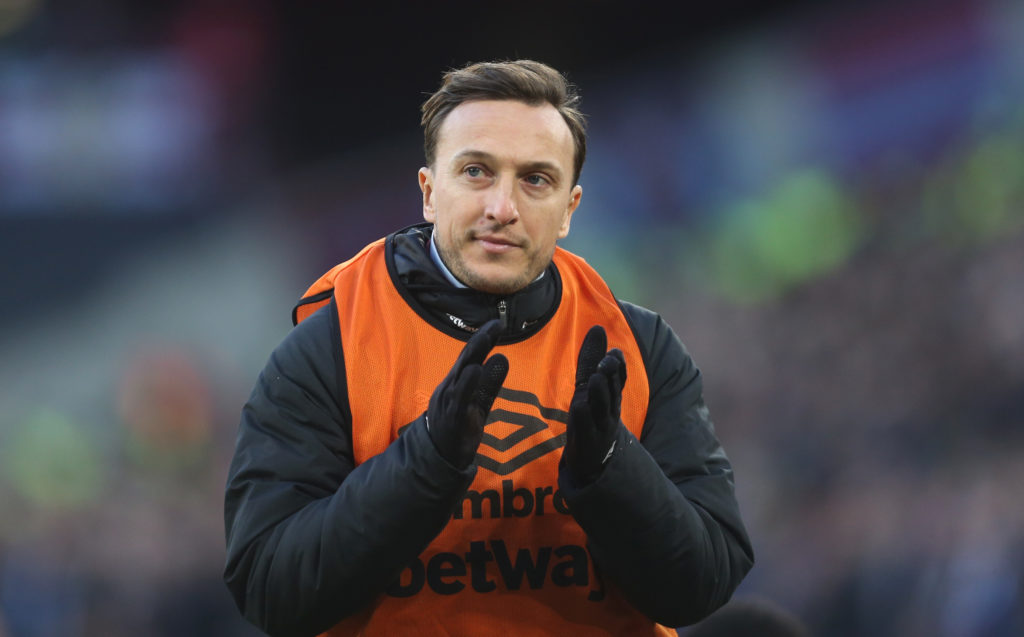 Noble was out on the turf with his fellow teammates soaking up the atmosphere at Sevilla's ground.
The Canning-Town born midfielder has always possessed truly exceptional technical ability.
And he showcased that last night during the warmup at The Ramón Sánchez Pizjuán Stadium:
How good was that!
Nobes clearly still has it.
Mesut Ozil did something similar prior to an Arsenal game years ago but Noble's display of skill was on another level to the German's!
It's moments like that when you realise just how good Premier League footballers are technically. Were all love Noble because he is one of us.
Sometimes I think that he doesn't get enough credit for how good of a footballer he actually has been for this club though.
Read also:
Joe Cole thinks one West Ham player was 'absolutely brilliant' against Sevilla
Report: West Ham now plotting ambitious move to sign PL and CL winning Englishman
Fornals names the West Ham player who has impressed him most since he joined in 2019
Report: West Ham told to pay £17m to bring winger back to the Premier League
Have something to tell us about this article?
Let us know