West Ham won't believe what the Saudis are reportedly planning to try and sign Nayef Aguerd before deadline.
There have been reports that West Ham defender Nayef Aguerd is the subject of intense interest from Saudi Pro League champions Al-Ittihad.
The summer transfer window may be closed but West Ham are still being linked with incomings AND outgoings.
The Hammers are due to make a decision on signing free agent Jesse Lingard in the coming week before handing their 25-man squad list to the Premier League. It is being claimed David Moyes faces new competition from Saudi clubs for the midfielder.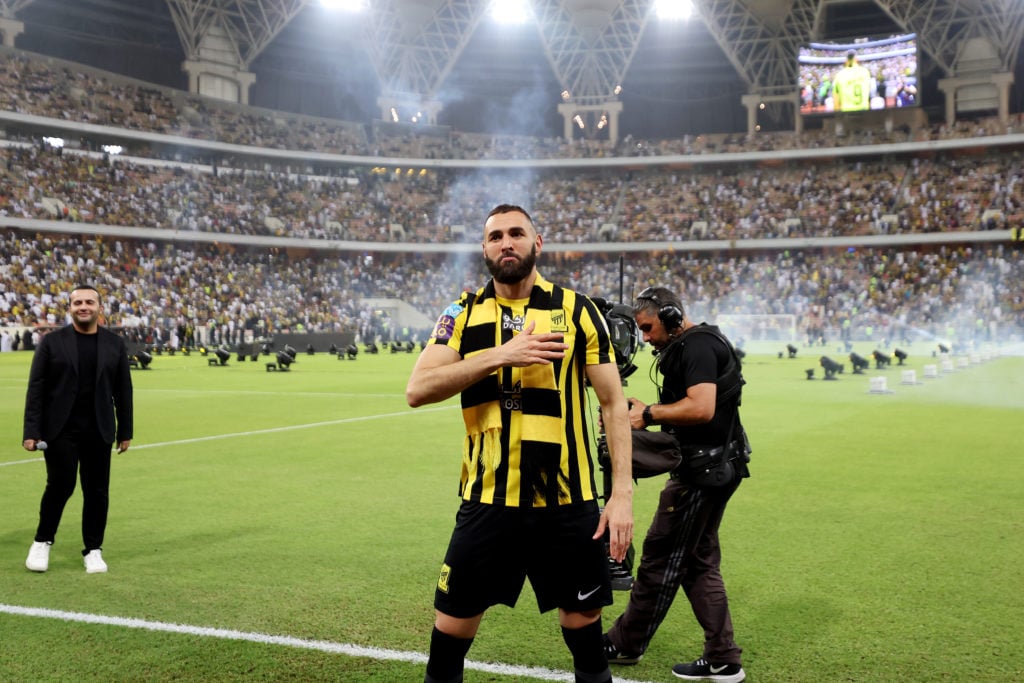 Aguerd targeted by Al-Ittihad but reporter insists West Ham would only consider 'truly extraordinary offer'
And the leading club in the mega rich league are also said to be circling over West Ham's Moroccan central defender Aguerd.
The likes of Sky Sports and Football Insider have been reporting on interest in Aguerd from Saudi champions Al-Ittihad.
The Saudi Pro League window closes at 10pm UK time on Thursday and there has been speculation that Al-Ittihad will try to tempt West Ham into selling Aguerd before their deadline having reportedly made a move earlier in the summer.
Yesterday we reported on a detailed update from Sky Sports' chief reporter Kaveh Solhekol on the Aguerd situation.
Having spoken to his sources at West Ham, Solhekol said it would take a 'truly extraordinary offer' for the Hammers to consider selling the man they paid Rennes £30m for last summer.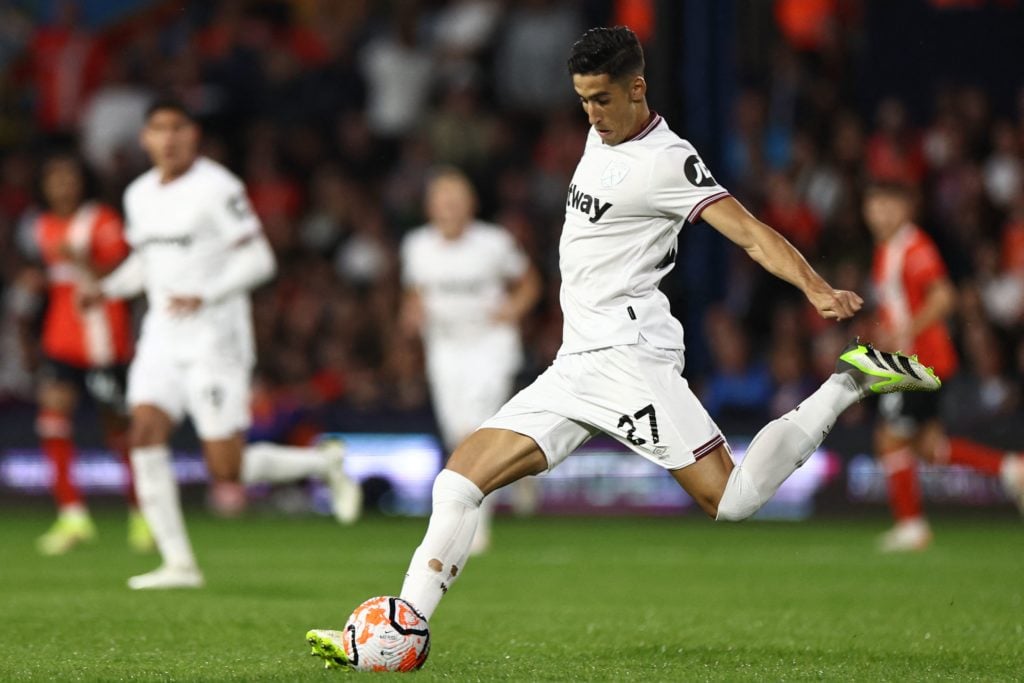 West Ham won't believe what the Saudis are reportedly planning to try and sign Nayef Aguerd before deadline
And it seems the player himself is certainly being offered just that in a bid to try and turn his head.
West Ham won't believe what Saudi club Al-Ittihad are reportedly planning to try and sign Aguerd before the deadline.
Goal Saudi Arabia claim their sources have informed them Aguerd is being offered 10m Euros (£8.5m) per year in salary to leave West Ham.
Although the claim states that is "10 times Aguerd's current wage at West Ham" – which is incorrect according to leading sports payroll site Spotrac.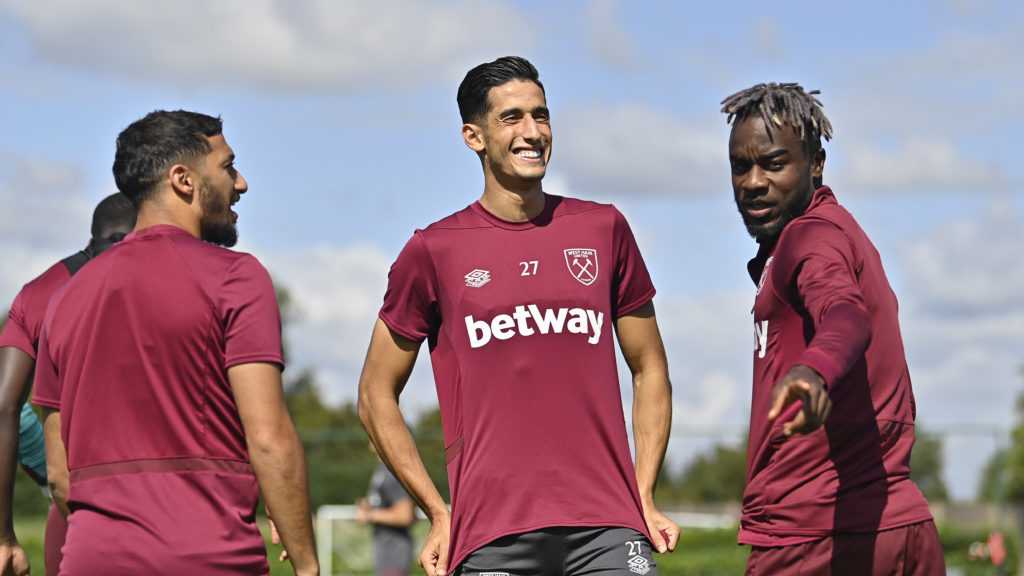 Saudi champs want to treble Aguerd's current wages to £8.5m – not 10 times as claimed in report
That site lists Aguerd's weekly wage at £50,000, amounting to £2.6m annually.
So if the Saudi offer of an £8.5m annual salary is accurate then it equates to just over treble Aguerd's current Hammers wage packet rather than the sensationalised amount claimed in Goal's report.
Still – not bad work if you can get it – and an offer, if true, that the Saudis are clearly hoping might turn the player's head ahead of the deadline.
But it must be remembered that West Ham hold all the cards here. As a key first team player with four years left on his contract, West Ham would and could – as Solhekol has made clear – command a huge fee to even consider selling.
Although the Saudi Pro League has been targeting star names from across the globe, The Athletic claims signing elite Muslim players like Aguerd and Mo Salah is part of their recruitment strategy.
Karim Benzema, N'Golo Kante, Edouard Mendy, Kalidou Koulibaly, Seko Fofana, Moussa Dembele, Riyad Mahrez and Sadio Mane are other notable Muslim stars who have moved there.
There have also been fleeting rumours over the summer that West Ham duo Kurt Zouma and Said Benrahma could be targets too.
READ ALSO
Related Topics
MORE WEST HAM STORIES