West Ham have just hit the Declan Rice jackpot as the dream sale scenario unfolds and it's bad news for Arsenal.
Just over a week ago Arsenal were said to be clear frontrunners to sign Declan Rice from West Ham.
The beloved Hammers skipper is on his way out of the club this summer with West Ham demanding at least £100m for their talisman.
Last week a top journalist claimed West Ham could imminently accept a low-ball offer for Rice from the Gunners on one condition.
In an interview with Sky Sports transfer reporter Dharmesh Sheth yesterday, Mikel Arteta said Arsenal must 'nail' the summer transfer window.
Sheth then claimed Arsenal are going big in the market with moves for the likes of West Ham's Rice. And it was also stated that Arsenal want to get business done for their prime targets as early as possible.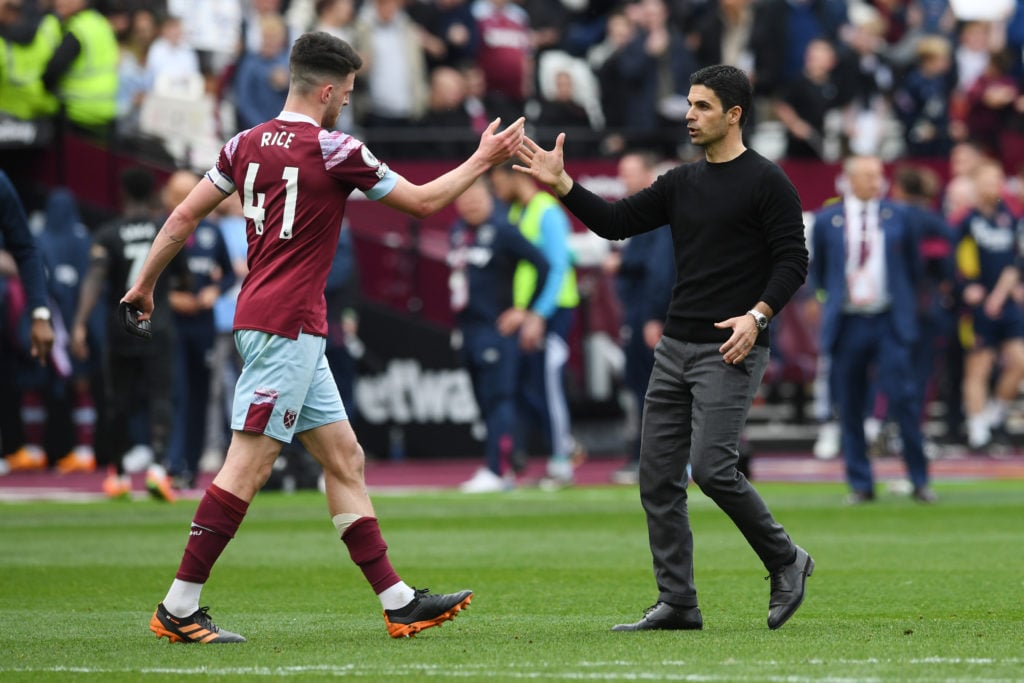 Arsenal have continued to make their interest and pursuit very public via certain journalists despite West Ham gearing up for their biggest game in years.
As we edge closer to the opening of the transfer window on June 14th, though, things are developing quickly.
German giants Bayern Munich were heavily linked with a serious interest in Rice earlier this week by the likes of Sky Sports.
But it was claimed Bayern could not get close to West Ham's valuation – whereas Arsenal, at £92m, were almost there.
West Ham have just hit the Declan Rice jackpot as dream sale scenario unfolds and it's bad news for Arsenal
Manchester City and Manchester United have also been heavily linked.
The former are said to be eyeing Rice if their efforts to sign Jude Bellingham prove fruitless.
There was a twist overnight, though, which has altered the landscape of the situation for the Hammers and Arsenal.
West Ham have just hit the Rice jackpot as a dream sale scenario unfolds and it's bad news for Arsenal.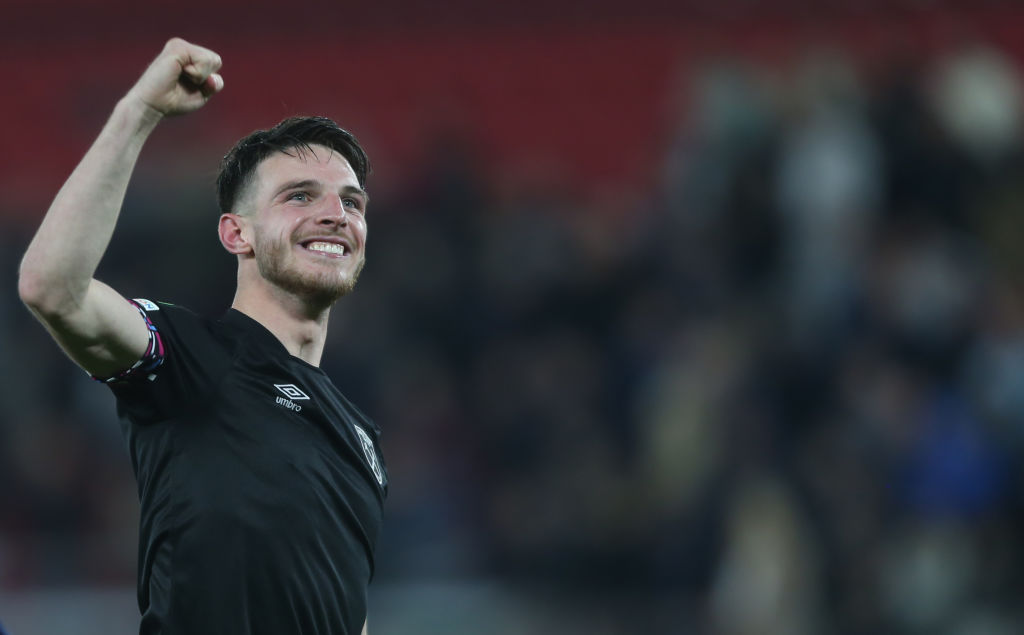 Because according to Sky Germany reporter Florian Plettenberg, Bayern have quickly changed their stance and are now prepared to meet West Ham's asking price for Rice – blowing Arsenal's current offer out of the water.
Plettenberg says the 'poker game has begun' and that can only be good news for the Hammers, for whom a bidding war was always the ideal scenario when it came to selling their midfield ace.
"Internally it is said that the poker has begun now!" Plettenberg said.
"Tuchel and the bosses want him as reported and he's one of the targets who's top on the list.
"Been told that Bayern could pay the price package demanded! Important: It's not advanced yet and it's still unclear what Rice is preferring."
If Arsenal really do see Rice as the man to lead their challenge for top honours then they had better put their money where their mouth is.
MORE WEST HAM NEWS
Related Topics
Have something to tell us about this article?
Let us know