Jesse Lingard has hailed Mark Noble and the whole West Ham United experience in an interview on Sky One show Redknapp's Big Night Out.
West Ham boss David Moyes is desperate to get Lingard signed permanently after a sensational loan spell at the London Stadium from Manchester United.
Speculation has been rife as to whether Man United will sell or try to get Lingard to sign a new deal.
There has even been talk the Red Devils could try and use Lingard as a makeweight in deals with other clubs.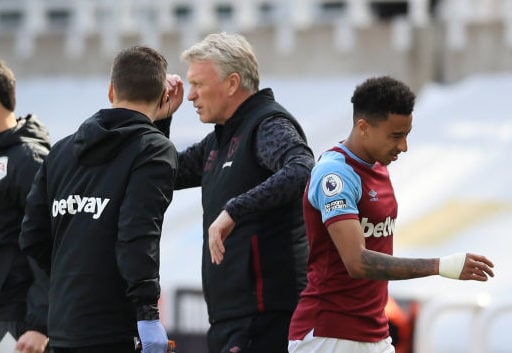 Moyes desperate to get Lingard signed as a priority but future remains unclear
West Ham insiders Claret and Hugh claim Lingard remains one of Moyes's three key priority signings this summer.
And West Ham fans are desperate to see him stay too.
With a year left on his contract, the power is in Lingard's hands.
But he remained tight-lipped on his future when appearing as a guest on Redknapp's Big Night Out Episode 6 – which is presented by Jamie Redknapp alongside his former Hammers player and manager dad Harry and celebrity West Ham fan Tom Davis.
West Ham fans looking for a glimmer of hope that Lingard might remain will be enthused by comments he made about the influence of Noble and the whole Hammers experience.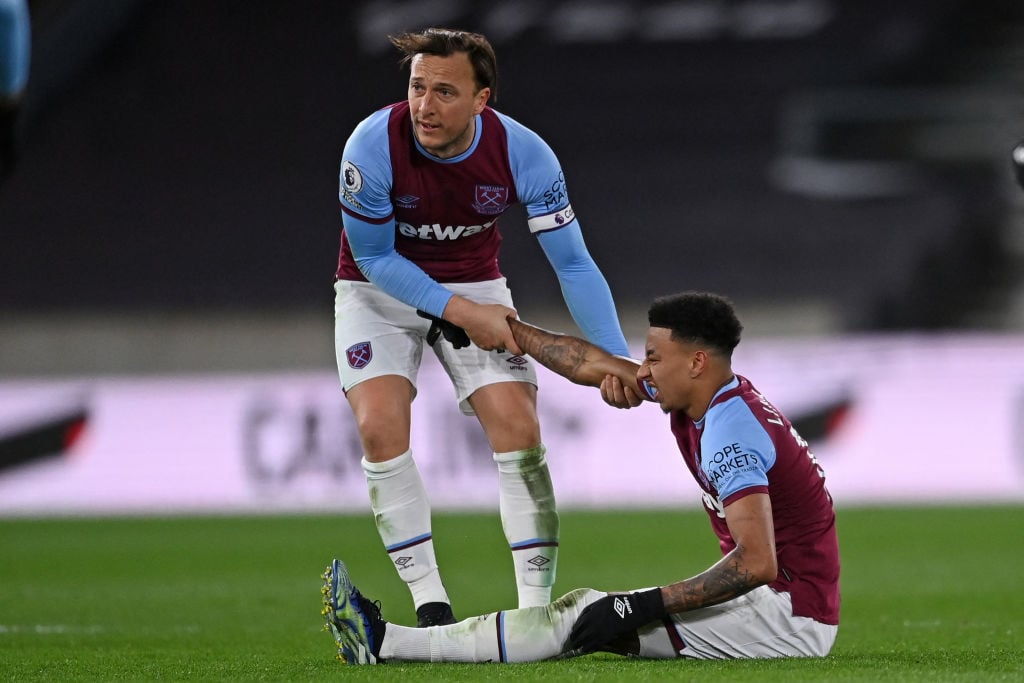 Lingard hails Noble influence and West Ham experience but stays tight-lipped on next move
"It's been good (playing for West Ham)," Lingard said on Redknapp's Big Night Out Episode 6.
"Obviously playing week in, week out, that was the main thing at first you know I just wanted to play football and enjoy my time.
"When you have people like Nobes and the rest of the players and staff around you that welcome you, you know you settle in fairly quickly and since the Villa game I settled in straight away, scoring two goals and it kind of set me off from there.
"Obviously it's a lot different (at West Ham compared to Man United). I just feel like going to West Ham you know Nobes, I remember on one of the first days I went there, I was getting in the car with him to go to the airport for a game and he was like 'Don't be on your phone, we conversate' and it was little things like that, back at Man United you're always on your phone.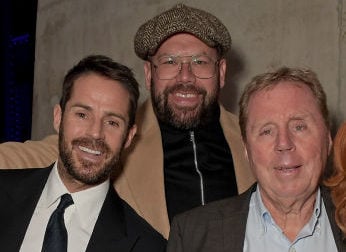 'Nobes and West Ham have changed my mindset and made me mature'
"Nobes kind of brought that out in a team and that changed my mindset a little bit and I think it's just a matter of maturing and becoming more responsible during my time there. And I think Mark Noble has obviously helped me do that."
The only talk over Lingard's future came when comedian Davis read into his answer over his favourite soap as a hint.
Lingard was asked whether he was a Coronation Street or EastEnders fan.
And he responded: "I'm a Corrie man me."
Davis likened it to reading into everything an ex-girlfriend says.
But let's just hope the Hammers can get the deal done so West Ham fans can look forward to watching Lingard in the claret and blue again next season.
Have something to tell us about this article?
Let us know