Declan Rice has admitted that he received some stick from the West Ham boys after his Twitter interactions with Real Madrid star Toni Kroos.
The 22-year-old Hammers ace took to Twitter back in April after the 31-year-old midfield maestro put in a world-class performance for Los Blancos against Liverpool in the Champions League.
The West Ham and Real Madrid stars are all set to face off against one another tonight as England take on Germany at EURO 2020.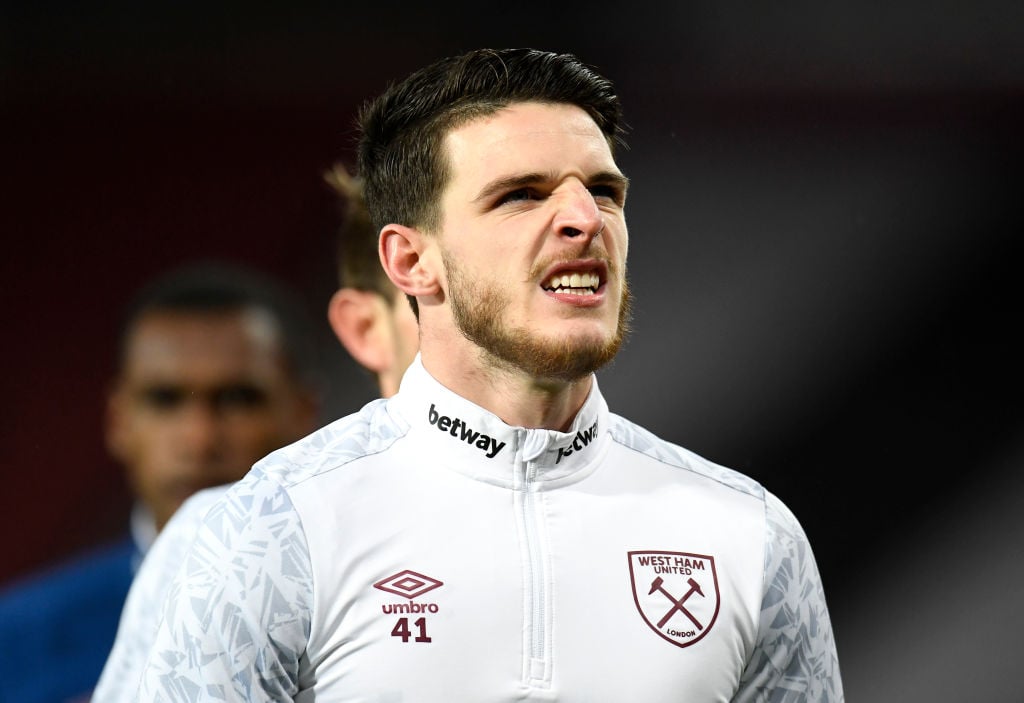 Declan Rice received stick from West Ham players after Kroos Twitter interaction
Rice will be desperate to pit his wits against one of the very best in the game. He will back himself to come out on top as well such is his confidence and belief in his own ability.
At the same time, however, the Hammers ace is very respectful of Toni Kroos. he posted the below tweet in April when Kroos delivered a midfield masterclass in the Champions League:
The German legend responded the same night:
Rice spoke to reporters ahead of the England vs Germany clash and admitted that his West Ham teammates gave him some stick for his Twitter interaction with the Real Madrid ace, as quoted by Bavarian Football Works: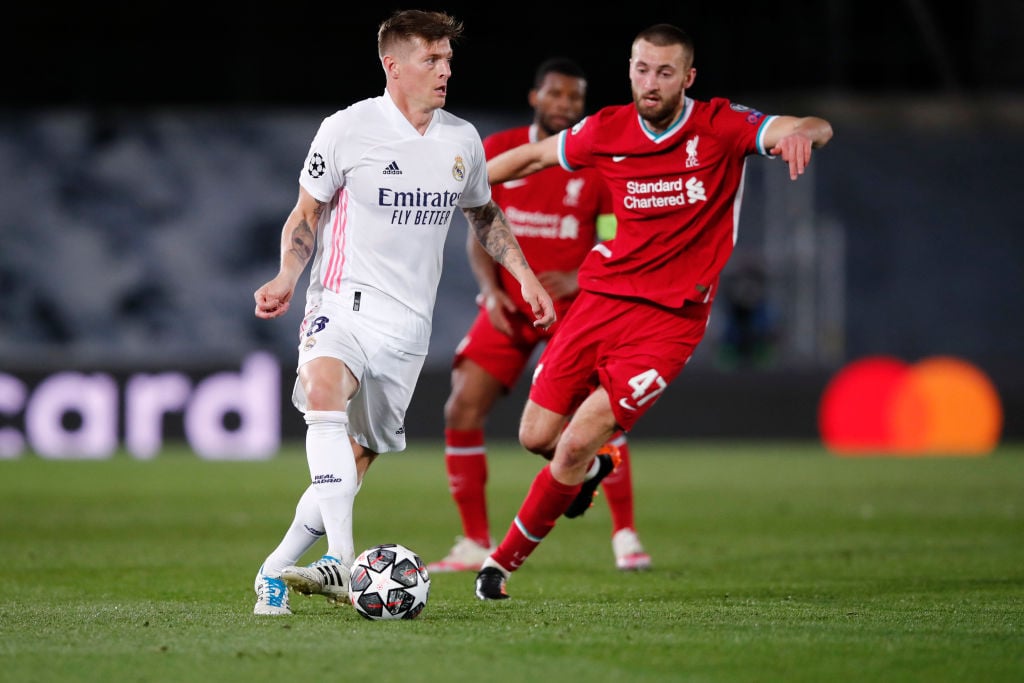 "I can't remember what my tweet was actually but I woke up to (Kroos) saying 'Thanks mate.' It was a good moment to be fair and the lads at West Ham were giving me a bit [of stick] for it."
Let's hope that Kroos turns the tables and posts a tweet about Rice's brilliance for England after tonight's game.
At West Ham, we all know just how good the 22-year-old is. It seems as though the rest of the country are starting to realise that now as well.
Come on Dec, show everyone how good you are tonight! If Rice gets the better of Kroos in midfield, England will have a great chance of beating Germany.
The stage is set for the West Ham star to shine. And he will be relishing the challenge that awaits him.
Have something to tell us about this article?
Let us know