There are big question marks over new West Ham United January transfer claims ahead of the window opening in a couple of months.
This week reports have abound that West Ham could sign former loan star Jesse Lingard from Manchester United on a permanent deal.
The fresh speculation was sparked by comments from ExWHUemployee on The West Ham Way podcast.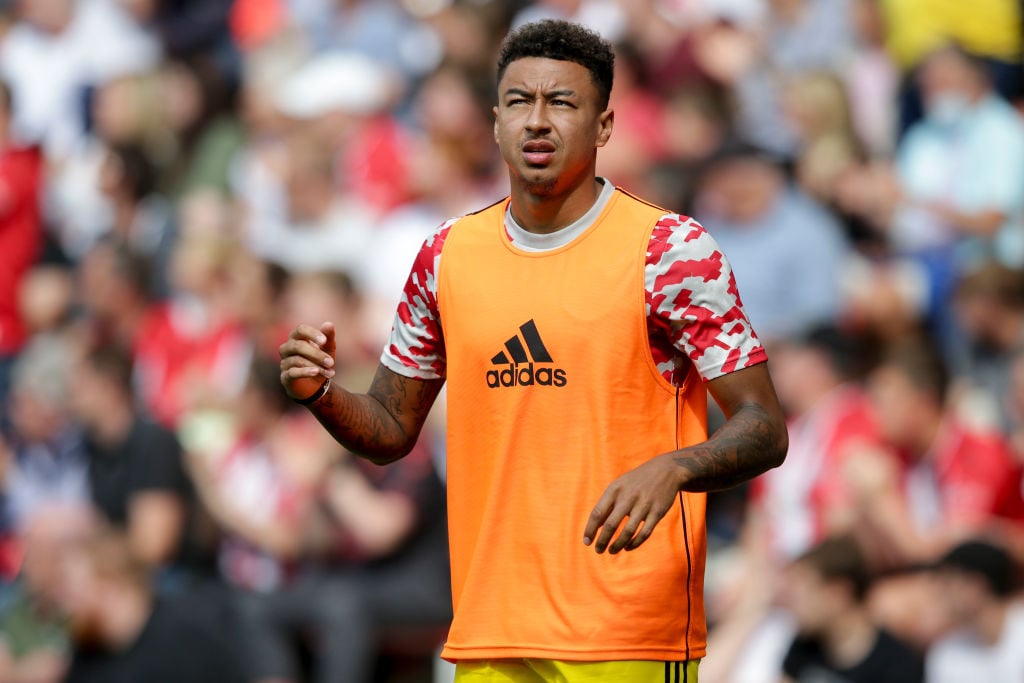 "Moyes has made it very clear that he thinks he needs another forward. I believe that they'll try to make a move for Jesse Lingard again. As we all know he hasn't got his chance at Manchester United and his contract is up in the summer. He seems to be not really valued at the club and I think he'd be interested in a move back. His brother, who is also his agent, has made it clear that Jesse misses time at West Ham. Also, Lingard keeps speaking positively about the club."

ExWHUemployee on The West Ham Way podcast
Big question marks over new West Ham January transfer claims
David Moyes admitted he knew very early on in the summer that a move for Lingard was a no-go after a conversation with Man United boss Ole Gunnar Solskjaer (Evening Standard).
But there are surely big question marks over the new Lingard claims for a number of reasons.
Man United loaned Lingard to West Ham halfway through last season when they were second in the league, just one point off top spot.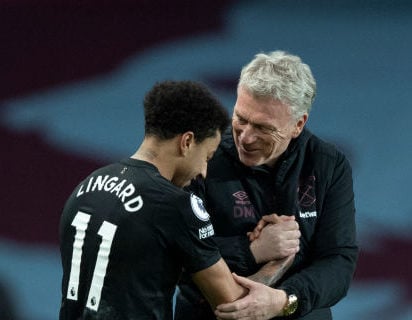 West Ham were only five points behind in fifth place – but the Hammers were still being seen as a flash in the pan and not challengers for the the title by any means – which was Man United's aim at the time.
Things have changed immeasurably since then.
West Ham are very much direct competitors to Man United right now for a Champions League spot.
The Hammers are above the Red Devils in the table currently and look a genuine challenger for the top four.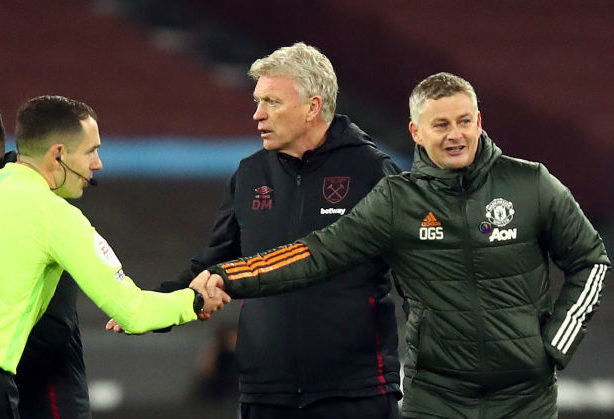 It would be unfathomable for Man United to allow Lingard to join a direct competitor like West Ham in January.
Just imagine the reaction from Man United fans and the questions that would be asked if Lingard helped West Ham secure a Champions League spot ahead of Man United.
The counter argument is that West Ham could make an offer too good to refuse for Lingard given his contract is up next summer when he can leave Old Trafford for nothing.
But West Ham are highly unlikely to do that for that precise reason AND the fact Moyes spent the money set aside for Lingard on £33 million Nikola Vlasic instead.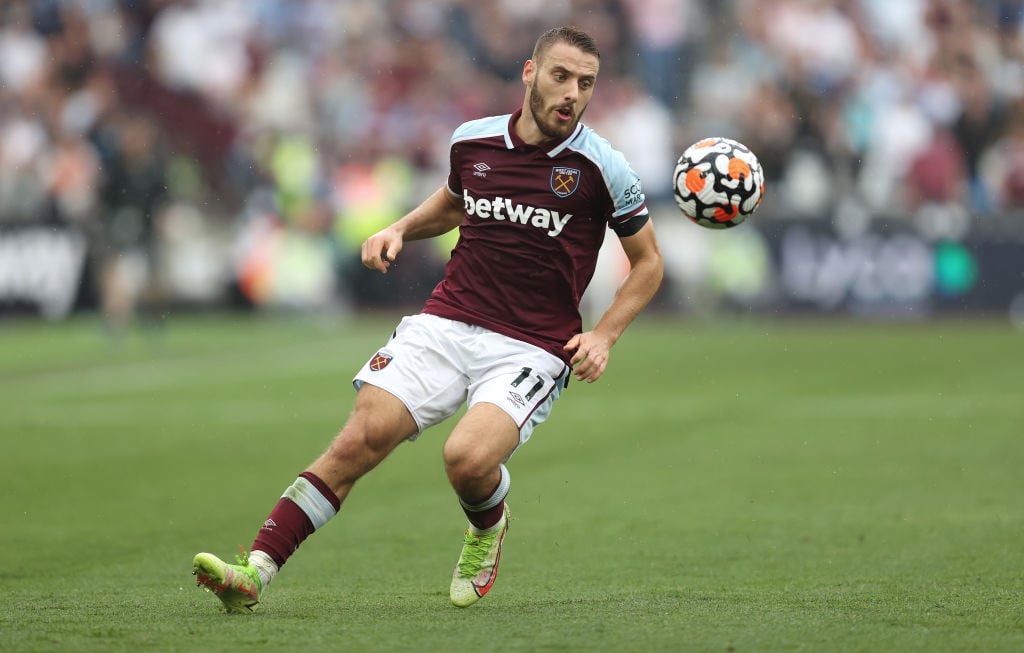 The player too knows he stands to make millions in signing on fees and wages if he leaves on a free.
Signing Lingard on a free next summer may well be a possibility.
But any permanent move looks unlikely as the player was also believed to be reluctant to move down south and away from his family up north.
There are also claims that Lingard's brother Louie Scott is his agent. But it was made clear in the summer that the player's dad is his agent and was a big influence behind him remaining at Man United.
Stranger things have happened of course. And money often talks.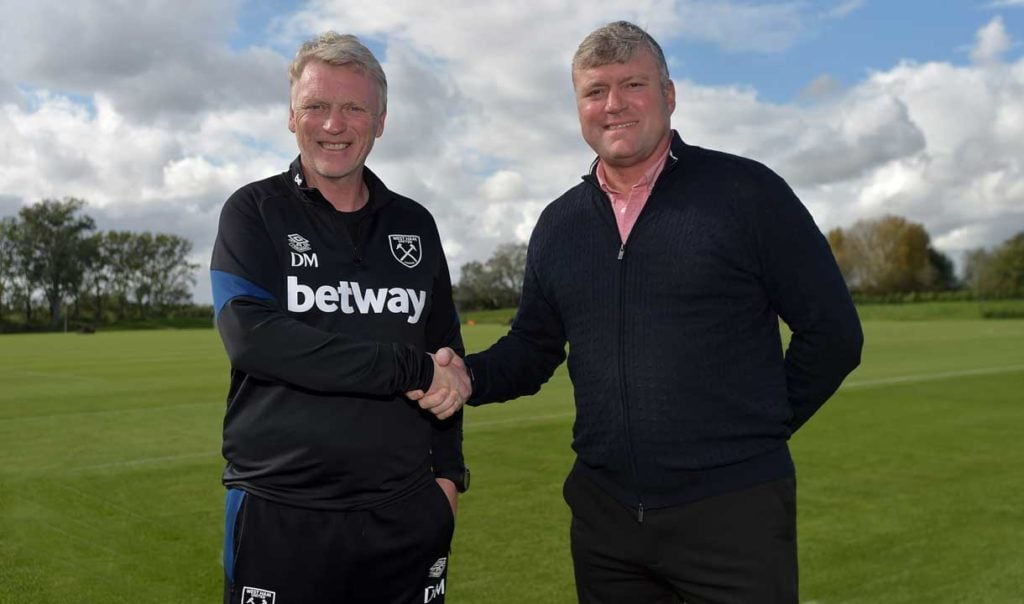 But just the other day Moyes bemoaned the fact he does not have an out-and-out striker – his words – in his squad.
Sometimes you just have to appreciate what you have had with a player. And those six months with Lingard at West Ham were special.
But if the player was ever going to join it would have been the summer.
West Ham won't pay over the odds in January. And even if they were willing to Man United would surely not let him join a direct competitor. Because let's face it, Man United are hardly a club strapped for cash.
With new head of recruitment Rob Newman on board it is much more likely he and Moyes are working on bringing in a proper striker.
And based on the pair's publicly stated philosophy, it will be a young player with potential rather than a household name.
More West Ham news:
Related Topics
Have something to tell us about this article?
Let us know