What Declan Rice told Joe Cole shows he'll always be West Ham at heart after an admission over his move to Arsenal.
There has never been a great rivalry between West Ham and Arsenal but one has certainly been festering since Declan Rice's move from east to north London.
Now it is fair to say there is no love lost between the two clubs following that £105m move from the Hammers to the Gunners.
Some West Ham fans have been disappointed by comments from Rice since he left for Arsenal.
The latest example came after Rice scored his first goal for the club in the win over Man United last weekend, when he said "the old me would have passed there".
It rankled with some West Ham supporters who feel he has been inferring the club who gave him his big break were somehow holding him back.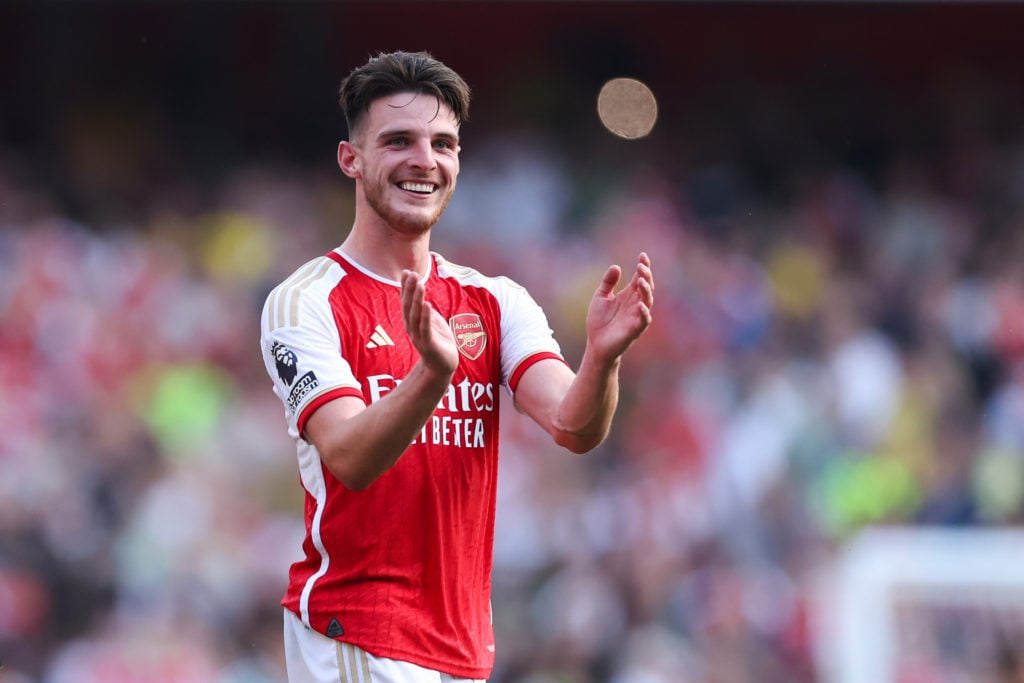 The bad feeling from some has not been helped by the fact some Arsenal fans have taken great relish in goading the Hammers over snatching away their star man.
But what Rice told Joe Cole shows he'll always be West Ham at heart after an admission about his Arsenal move.
Rice was speaking to Cole in an interview as part of the Channel 4 coverage of England's draw with Ukraine.
The midfielder said leaving West Ham was the hardest decision of his life. He made it clear he will always love West Ham, still keeps in touch with his old teammates and manager.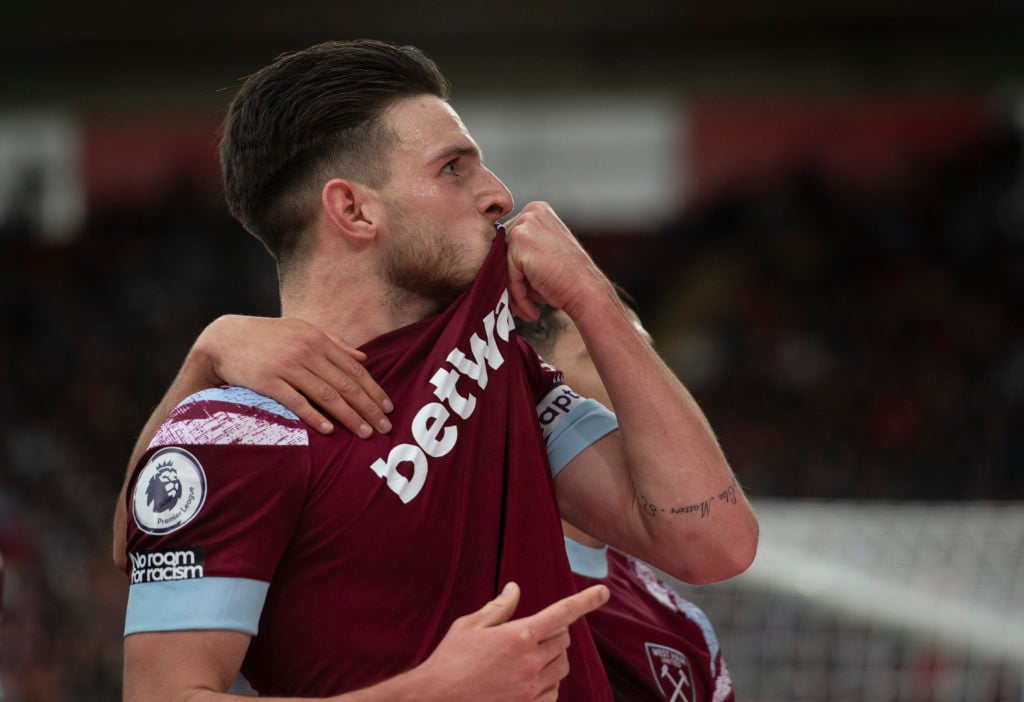 And he admitted the big reason he chose Arsenal was purely Mikel Arteta.
"For sure (it was a hard summer leaving West Ham), it was definitely the hardest decision I've had to make so far in football," Rice told fellow former West Ham academy graduate Cole.
"Everyone knows my love for West Ham still even now. But overall it was a fairytale ending for me.
"I was obviously released at 14, went to West Ham, signed a two-year deal and once everything clicked in terms of my growth spurt, realised what position I am, put myself in a position where it was all or nothing really… I was kept in and around the first team and once I made my debut I've not looked back since…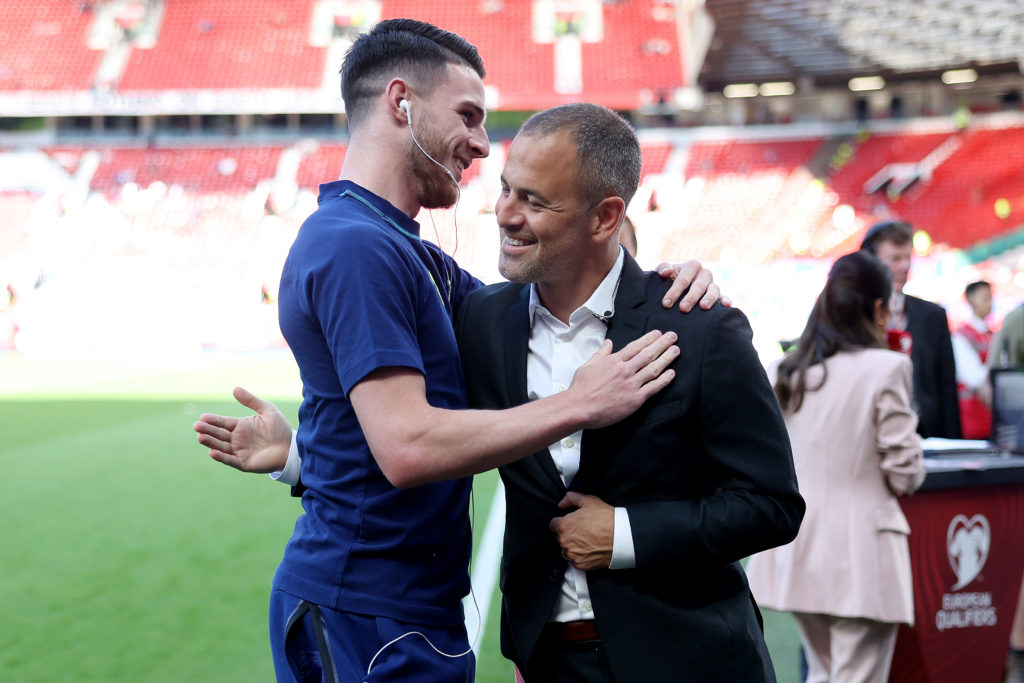 "For sure (it was hard leaving West Ham and the people), I can't explain the feelings (I have), you know people leave clubs and you know they lose affiliation with that club (but) I still speak to the boys regularly, I text the manager at the start of the season saying 'good luck boss' he text me back.
"So we've got a good relationship, people at the club you know we're still constantly talking and you know I never want it to not be like that…
"I have to say the manager, Mikel," Rice said when asked 'Why Arsenal?'
"From the moment that I met him I knew he was the one that I wanted to take care of the next part of my career and I just had that gut feeling that Arsenal would bet he club even though there was other interest.
"No (there has not been a big jump up in quality at Arsenal), towards the end of my time at West Ham the players we had were unbelievable. But I would say the difference is the way now I'm having to play is much more advanced (up the pitch)."
READ ALSO
Related Topics
MORE WEST HAM STORIES