The epic West Ham win over Lyon has sparked a huge fan boycott as the French club's ultras issue a statement slamming players.
West Ham's unforgettable triumph across the Channel did not just make waves here in England it seems.
David Moyes's side strode into the Europa League semi-finals with a superb 3-0 win in Lyon on Thursday night to seal a 4-1 aggregate victory.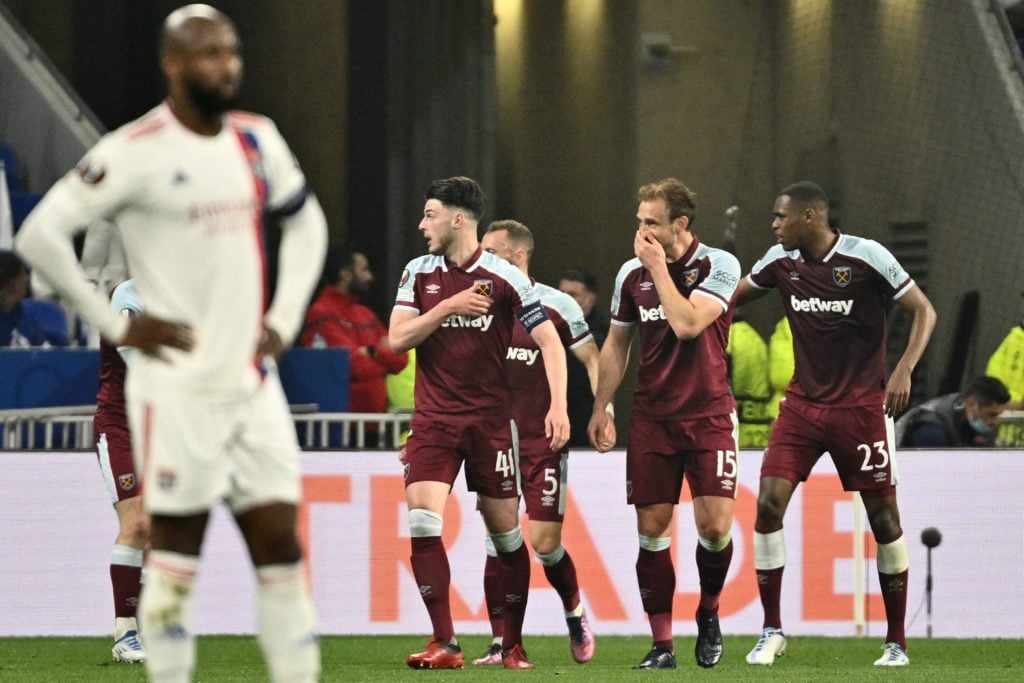 Underperforming in Ligue 1, the historic French club were under pressure to win the Europa League in order to qualify for the Champions League football they are so accustomed to for next season.
But West Ham had other ideas, dumping Lyon out to set up a semi-final clash against Eintracht Frankfurt.
The result has had extreme consequences for Lyon, not only on the pitch, but off it too.
Because the West Ham win over Lyon has sparked a huge fan boycott for today's Ligue 1 game against Bordeaux as the club's ultras issue a statement slamming their players.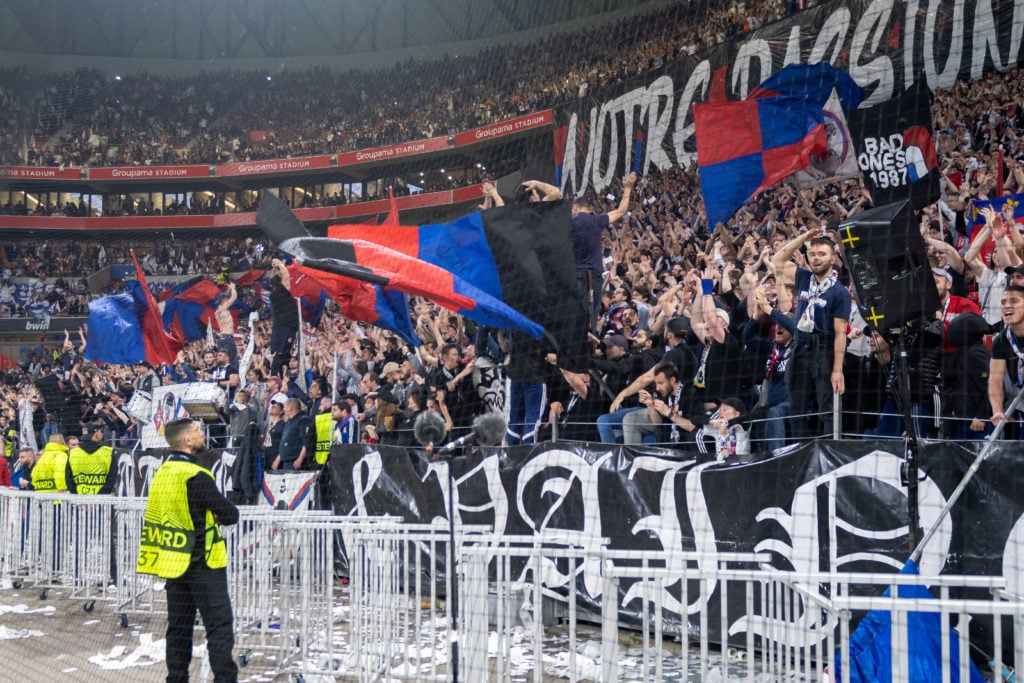 West Ham win over Lyon sparks huge fan boycott for Ligue 1 game as ultras issue statement slamming players
Get French Football News claims the Groupama Stadium is likely to be noticeably quiet, after the Bad Gones – the club's ultras group – stated their intention not to turn up via a statement issued on social media.
The ultras say they can accept the defeat to West Ham. But have slammed the effort levels of the players for such an important tie and criticised the club's leadership.
"Disgust, anger, bitterness, disillusionment," the Lyon fan statement begins in the wake of the West Ham defeat.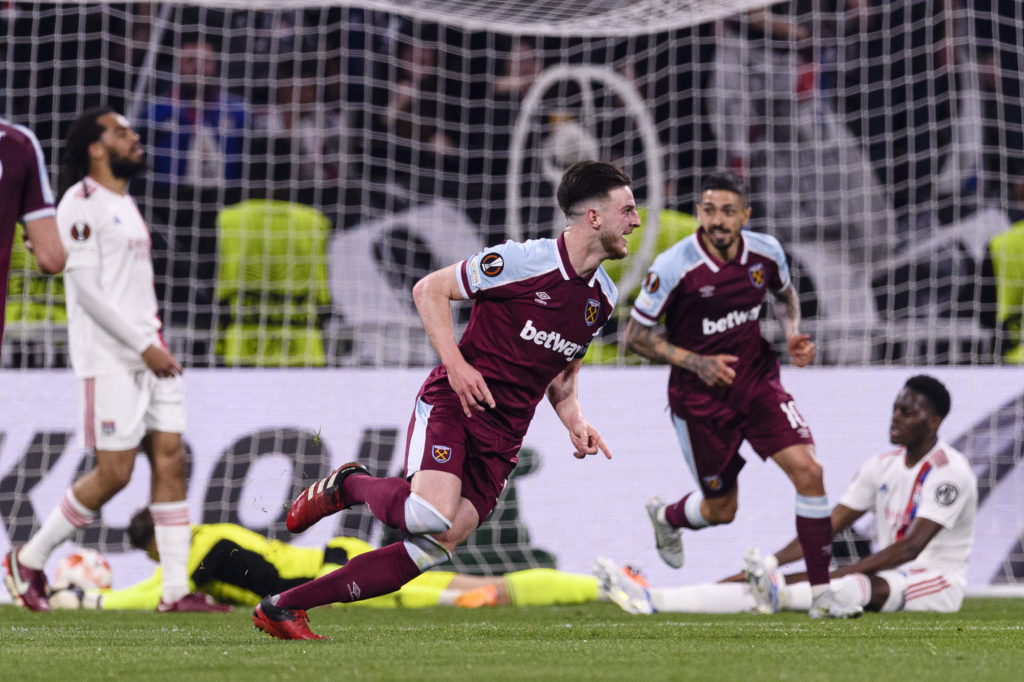 "These superlatives are not misplaced in expressing our feelings on the day after that nightmarish evening (against West Ham) at the Stadium of Lights. There was an atmosphere fit for great nights at kick-off and the stadium was ready to explode but there you go… Once more, the players didn't turn up.
"It's not the defeat that we criticise, we know how to accept it. We've had enough over the last 70 years and will certainly have more to come, that's the law of football. But it is the way in which we lost which leaves a more than bitter taste in our mouth. Like at Strasbourg and so many times this season and before, we were pushed over, not by a team that was superior to us, but one with cohesion, a common state of mind, and a will to fight. Whereas our team was only a sum of its parts, without soul and without the right mindset…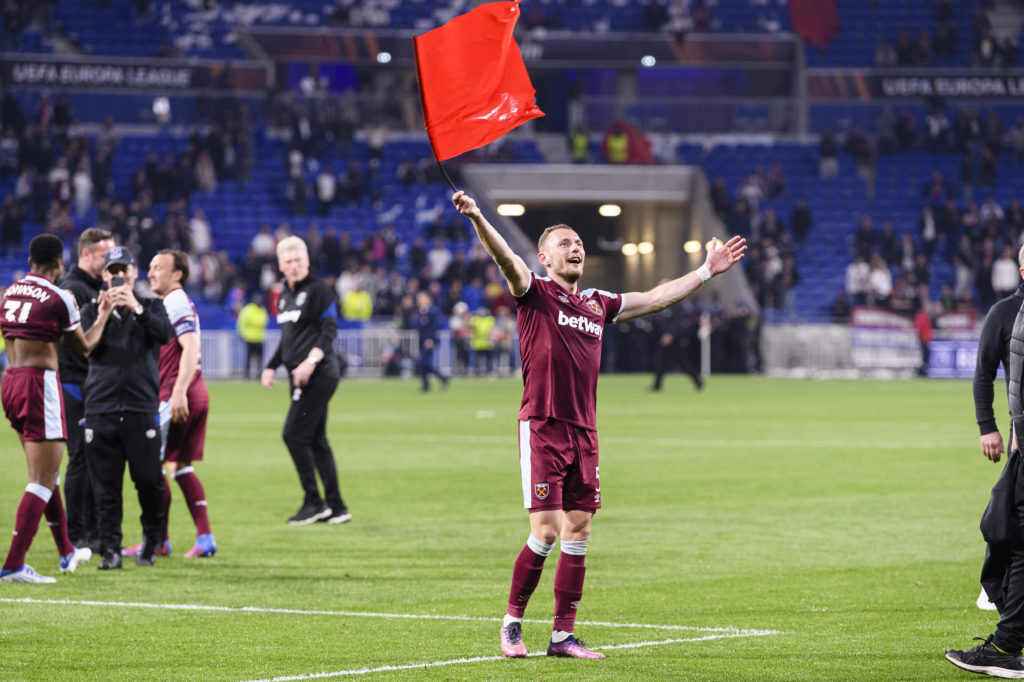 "On Sunday we will not be present in the North Stand. We encourage all our members and season ticket holders to do the same. It's up to our team and our club to do their job and show that they have a crumb of pride. We have never given up, we have OL in our skin, and it's not willingly that we do this, but we are currently not destined to contemplate this sad spectacle. Our heart is no longer in it for the moment."
You can read the rest of the statement from the Lyon fans following the defeat to West Ham below:
Of course we criticise the players who are responsible in the first instance for these failures. But who picked them? Who breathes this mindset of self-importance, cowardice and apathy for defeat into them? If at least they had the love for the shirt they wear, or the least respect for their supporters… But, as we have often stated, the sacred union proclaimed here, there and everywhere on social media is limited to the penalty box, except for some exceptions that everyone recognises.
So who is responsible? The coach? Like his predecessors he is running into the same problems even with a different squad. The coaches and players come and go but the mentality stays.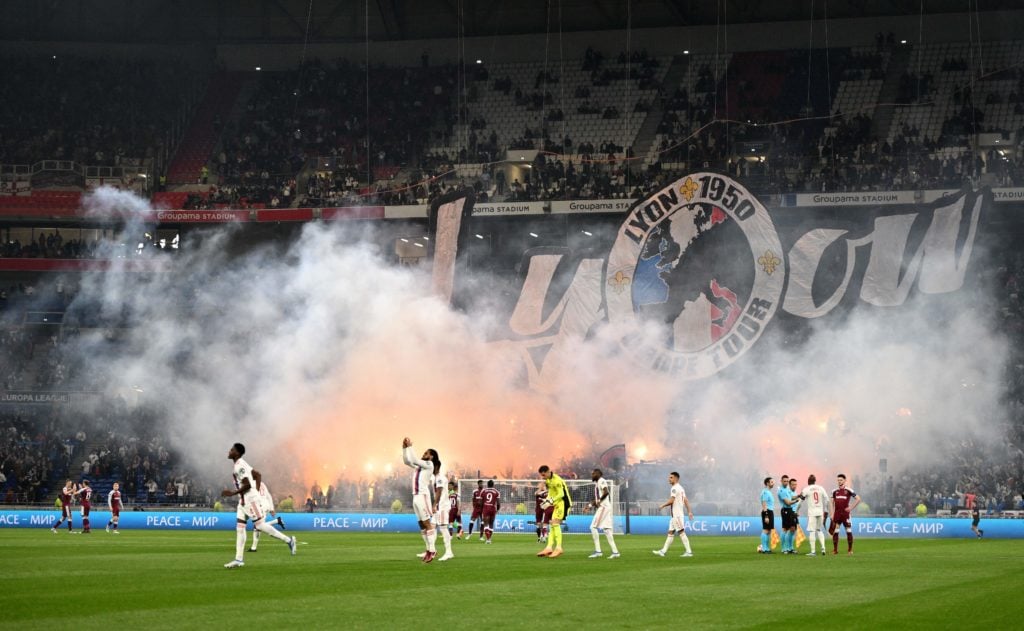 Are the supporters responsible? If we're not perfect, we have proven our great patience, in witnessing these last few years when we have always waited until the end of the season to know where we will finish, but also provided an exceptional atmosphere this season with a North Kop Stand that hasn't stopped wanting to push our team on and give their voice.
So then who is responsible? In our opinion, you have to look higher. When the communication from the club has for years been made only from trees to hide the forest, from booming declarations to reassure the shareholders, you can no longer be shocked that the soul and the identity of the club is disintegrating while EBITDA and financial assessments continue.
At certain levels of the club, those who have a love for football and OL have been replaced by financial analysts, legal advisors, apparatchiks who don't have the love for the club that is necessary to carry it out its functions with respect to the institution.
How can we demand that our players have a winning culture when the management pardons, excuses and explains every disillusion and professional fault? It's time for this to end! There are still a number of sincere people in this club who, we know, share our worries. It is as such that the love of OL, the football club, not the pleasure business listed on the stock exchange, undertake the following and that we find our soul and identity once again!
MORE WEST HAM NEWS
Have something to tell us about this article?
Let us know