Life is sweet for West Ham United fans right now thanks to the huge transformation under David Moyes.
West Ham's 2-0 win away at Croatian champions Dinamo Zagreb in the club's first bona fide European match for 15 years felt like a watershed moment for Moyes.
He has taken West Ham from the brink of relegation and turned them into a genuine European outfit in just 18 months.
The Scot's recruitment has been second to none. But it is the less tangible aspects of his tenure that have had the biggest impact on West Ham's change of fortunes.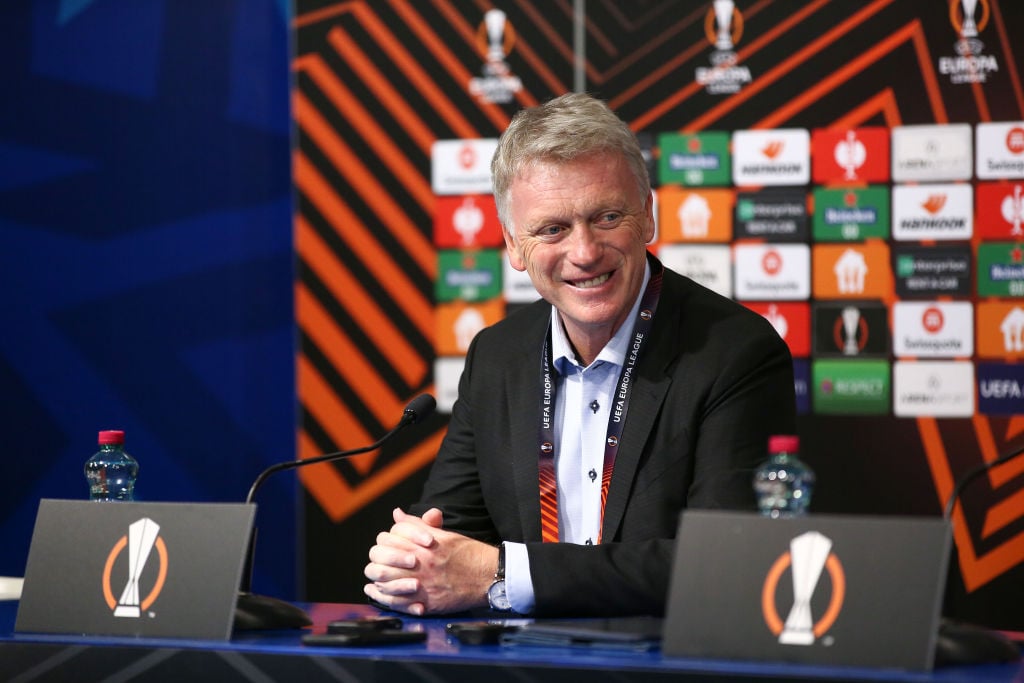 Moyes has West Ham fans beaming with pride and it's been one hell of a ride
The attitude, work ethic, team spirit, mentality, resilience and togetherness has made West Ham fans proud again.
There is a clear transfer philosophy, a focus on quality over quantity and finally a true identity to the team.
Rival fans and pundits have been so impressed with Moyes's West Ham.
The positivity around the club is a welcome contrast to the negativity that has festered between the fans and owners David Sullivan and David Gold over the last few years.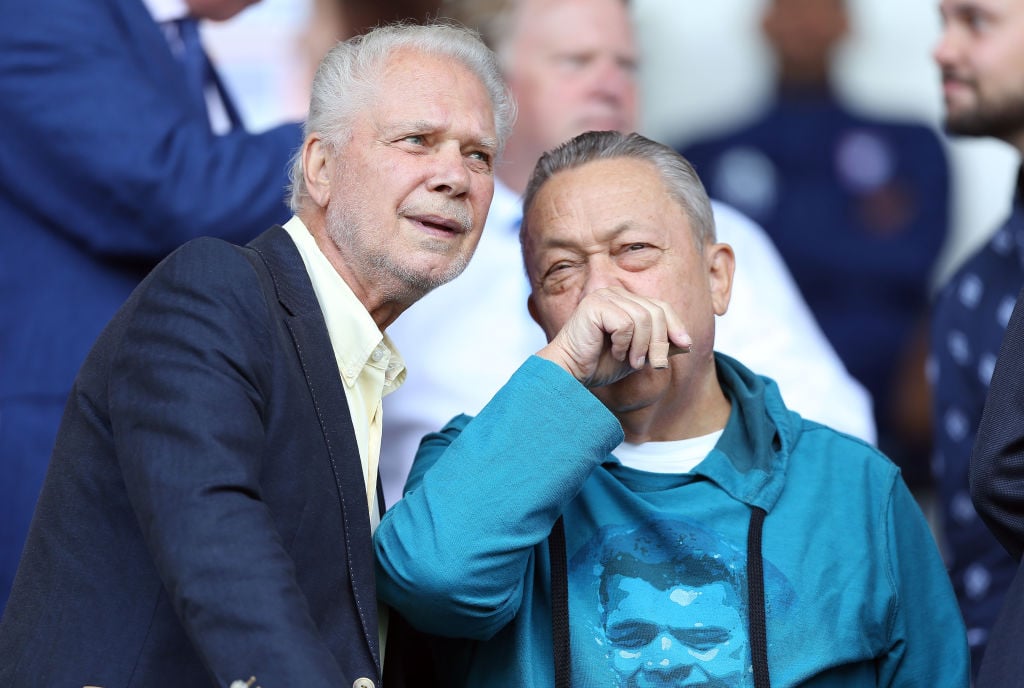 Resentment still bubbles towards owners but Moyes is running the show and West Ham are all the better for it
The list of grievances West Ham fans have against Sullivan, Gold and their vice-chairman Karren Brady is long and deep-seated.
But among them was the feeling that GSB – as they are now commonly acronymed – lacked ambition and were happy to simply stay in the Premier League despite all the promises made on leaving the club's beloved Upton Park for the London Stadium.
Moyes has done such a tremendous job he undoubtedly holds all the power at West Ham.
So much so talkSPORT pundit Simon Jordan claims Sullivan and Gold are now being forced to follow the lead of their ambitious and driven manager.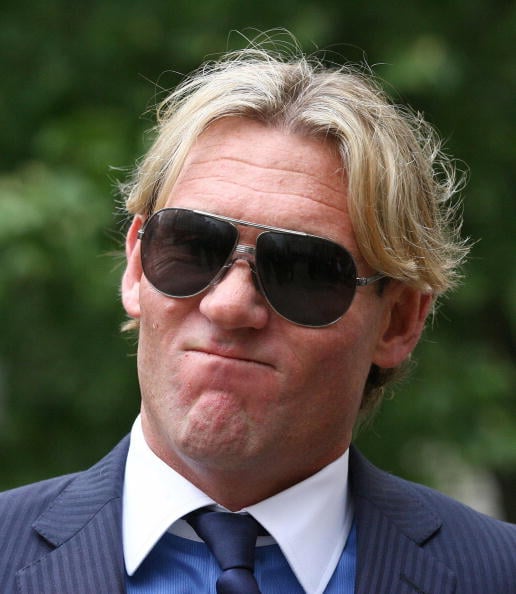 Jordan makes claim about Sullivan and Gold that West Ham fans will love
"This West Ham team is a directly relatable product to David Moyes. More so than any other manager," Jordan said on talkSPORT.
"Because he's not just pleased to be in Europe, he's building a team to be IN Europe. A lot of teams that get into Europe, that are sort of secondary teams look at it as a little bit of a (poisoned) chalice because they're gonna use their squad in a different way than previously.
"And you see most sides start the season that are in these situations find themselves compromised in the domestic league.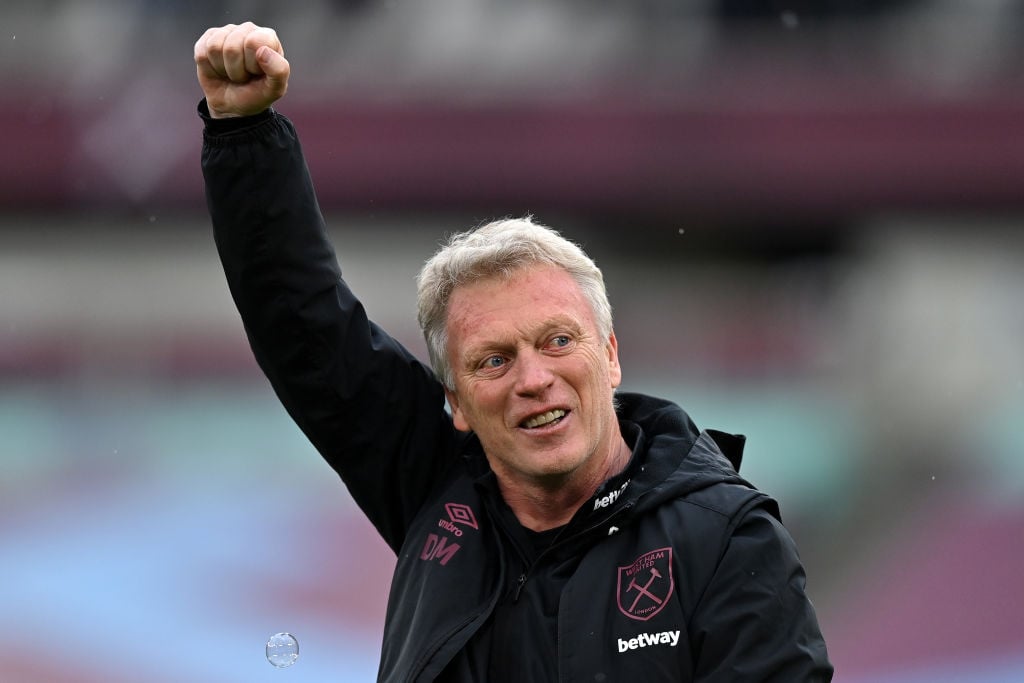 'What a place to be'
"He's on full throttle.
"He sees West Ham as a project that has a huge opportunity in it and he's going to drag it kicking and screaming.
"Which means the owners are going to be hanging on to his coattails rather than the other way around. What a place to be."
Jordan speaks so eloquently on football and his words will resonate with West Ham fans everywhere.
He also knows Sullivan and Gold from his time as Crystal Palace owner so his opinion carries some weight.
David Moyes's claret and blue army indeed.
In other news, Time and a place as David Moyes aims not so subtle dig at Man United.
And Zouma left European champs but he's already blown away by West Ham fans.
Have something to tell us about this article?
Let us know