Frank Lampard has credited West Ham United for the part they played in his career after being inducted into the Premier League's Hall of Fame.
Lampard is one of six players with West Ham ties who look set to be named in the new Hall of Fame.
And he becomes the first of that clutch of former West Ham stars to be officially recognised.
Everyone knows the history between West Ham and Lampard junior.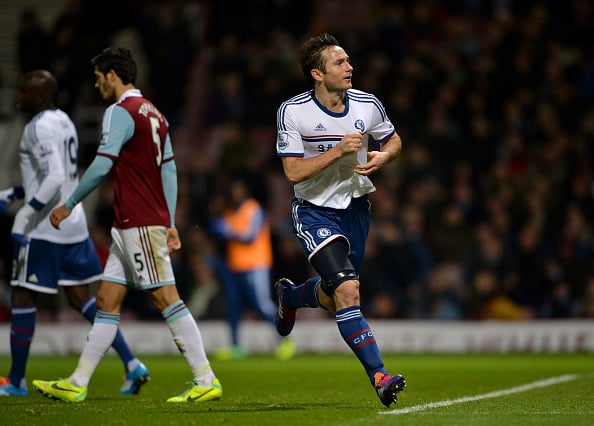 The tale of West Ham's lost son
There has been no love lost between West Ham fans and the Academy graduate turned Chelsea legend over the years.
Hammers fans have taken a great deal of stick over their treatment of Lampard since he left them for Chelsea.
But the boyhood Hammer was no innocent in the long-running saga.
He frequently criticised the club and its fans on numerous occasions during his Chelsea days. And the fact he would invariably kiss the Chelsea badge to antagonise West Ham fans when he inevitably scored against his old side did not help matters, nor did the proclamation that he is Chelsea's biggest fan.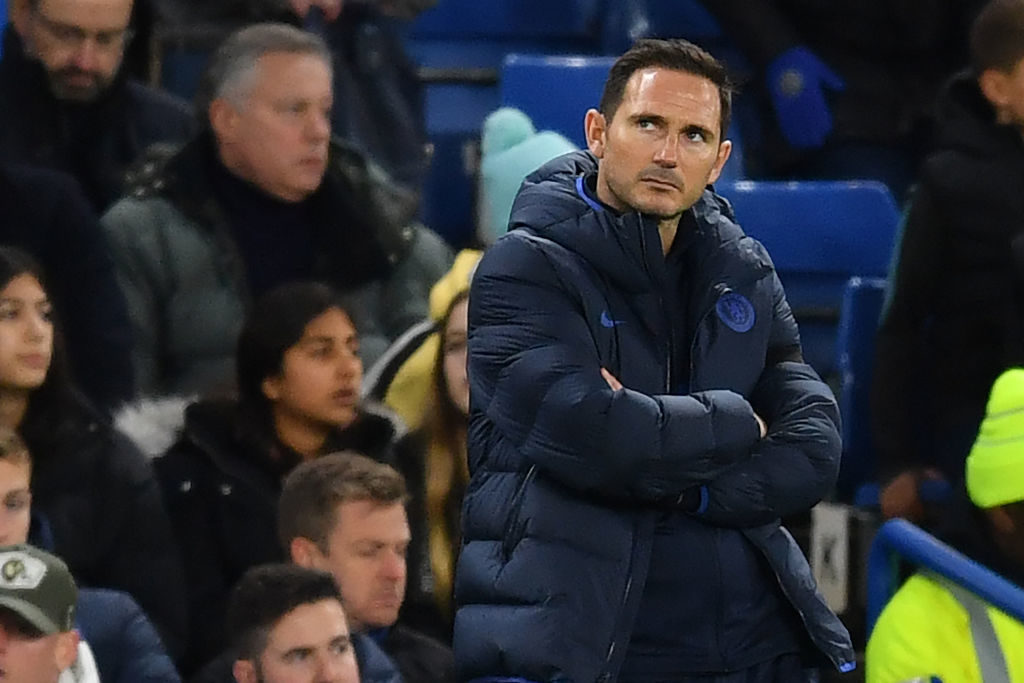 Humbled Lampard pays respect to West Ham's role in his career after Hall of Fame induction
Since becoming a manager, though, Lampard has showed some class when facing and discussing the club where he learned his trade and where his dad is a legend.
And after being inducted into the Hall of Fame, a reflective Lampard has paid respect to his formative years at West Ham in an interview with The Telegraph.
"It's pretty humbling (being inducted into the Hall of Fame) and it gives me a personal amount of pride," Lampard told The Telegraph.
"An award like this made me remember moments in my early career (at West Ham) and people I should be thanking for helping me up the ladder.
"I had a great work ethic and I had a relative talent that I pretty much maximised, but it would have been nothing without Harry Redknapp at West Ham, Claudio Ranieri bringing me to Chelsea with Jose Mourinho taking me to another level, I could go on and on.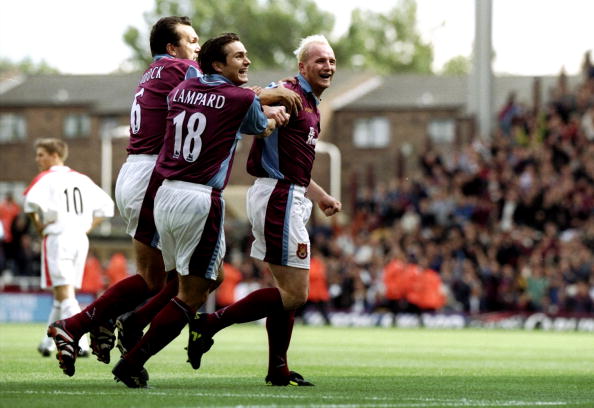 Time is a great healer but words help too
"As a kid, I was generally the second or third best player in any real team I played for, whether it be West Ham U12s, U16s, when I was at Arsenal and Tottenham training.
"So I had this feeling that I forever needed to do more to get to where I wanted to be. I think that was a real strength, but I also did have a strong understanding of things I could improve on and things I could do to maximise myself as a midfielder.
"I look back and say 'I wasn't the quickest, I wasn't the most skillful and all those things, so I must have had something'. And I think the work ethic and my understanding of the game were two of my biggest strengths."
They say time is a great healer.
But words can help too.
Fair play to Frank for paying West Ham their due in helping shape what was an amazing career.
Have something to tell us about this article?
Let us know