Declan Rice says box-to-box role this season is something he decided himself at West Ham as Hammers talisman makes a vow.
Rice has established himself as one of the finest midfielders in Europe over the last couple of years with his performances for West Ham and England.
And this season the Hammers ace has taken his game to new levels in a rampaging box-to-box role.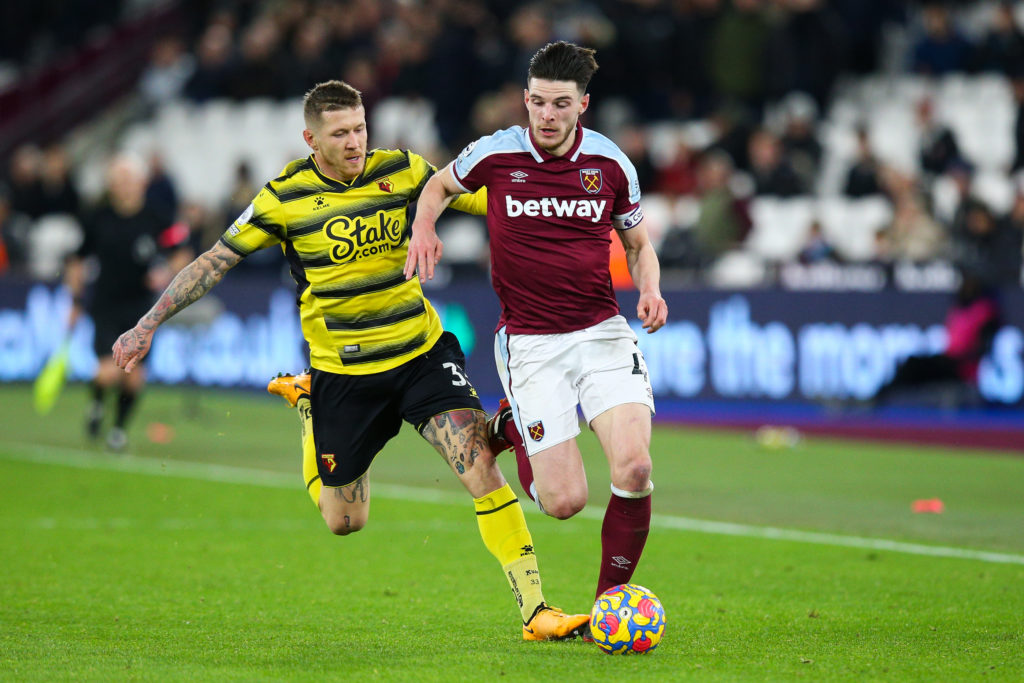 Rice's powerful surging runs up the pitch have earned him flattering comparisons with the great Steven Gerrard.
The role has showcased more of Rice's outrageous athletic ability. And that has raised his profile even further, adding to the already incessant speculation he is destined for a move away from West Ham to an established elite club.
But there has been some debate among West Ham fans and pundits over the impact Rice's new box-to-box role is having on some of his teammates and the side.
Some argue West Ham were more solid last season and extremely hard to score against with Rice playing in a deeper, more defensive-minded role.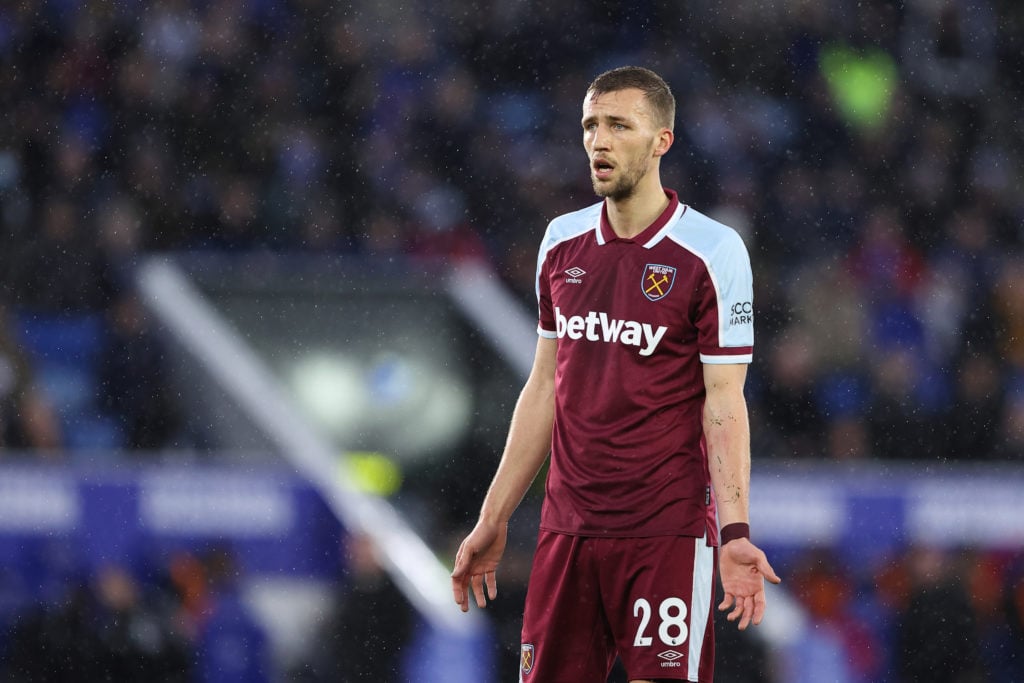 That also allowed central midfield partner Tomas Soucek to get forward more as he scored 10 Premier League goals and proved a threat at every set piece.
Others point to the injury to Angelo Ogbonna, poor form of Vladimir Coufal and Soucek's own below par displays as the reason for West Ham's defensive fragility.
In truth there are probably valid arguments on both sides.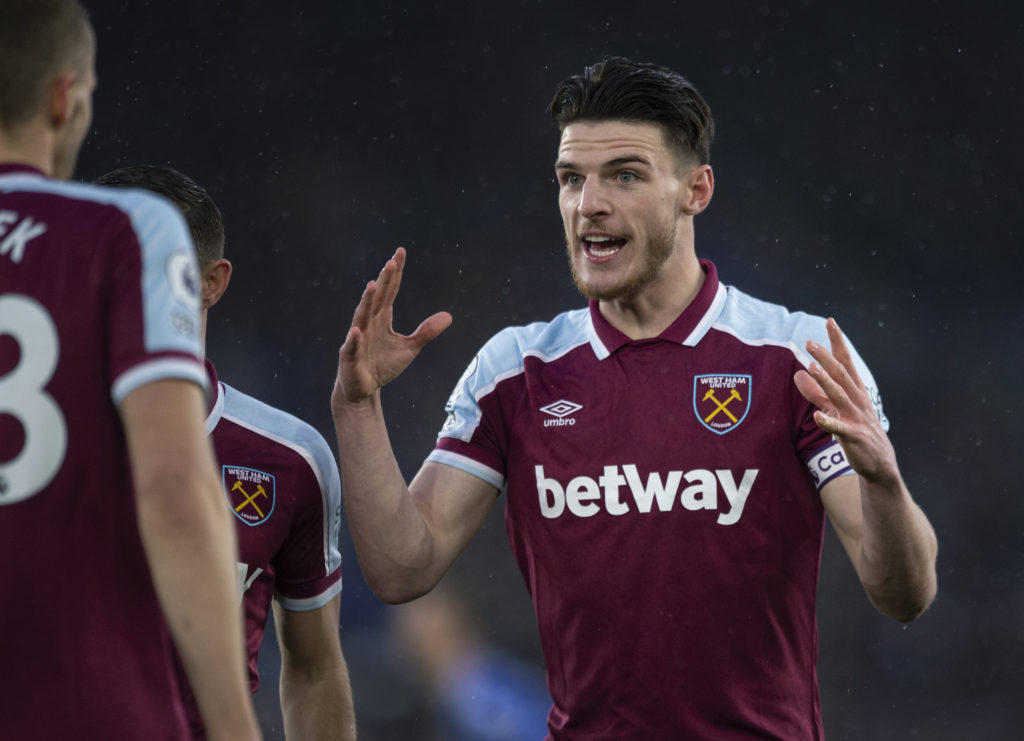 But it is up to West Ham's players to try and raise their game to match the ridiculously high standards Rice sets.
Earlier this season David Moyes admitted Rice's new role was affecting Soucek.
As a fan or pundit looking on, one would assume the change in roles and tactics was a premeditated move by Moyes in pre-season.
But in an interview with Sky Sports's Saturday Social, Rice has revealed the new box-to-box role is something he decided for himself at West Ham and he has made a vow to keep on doing it.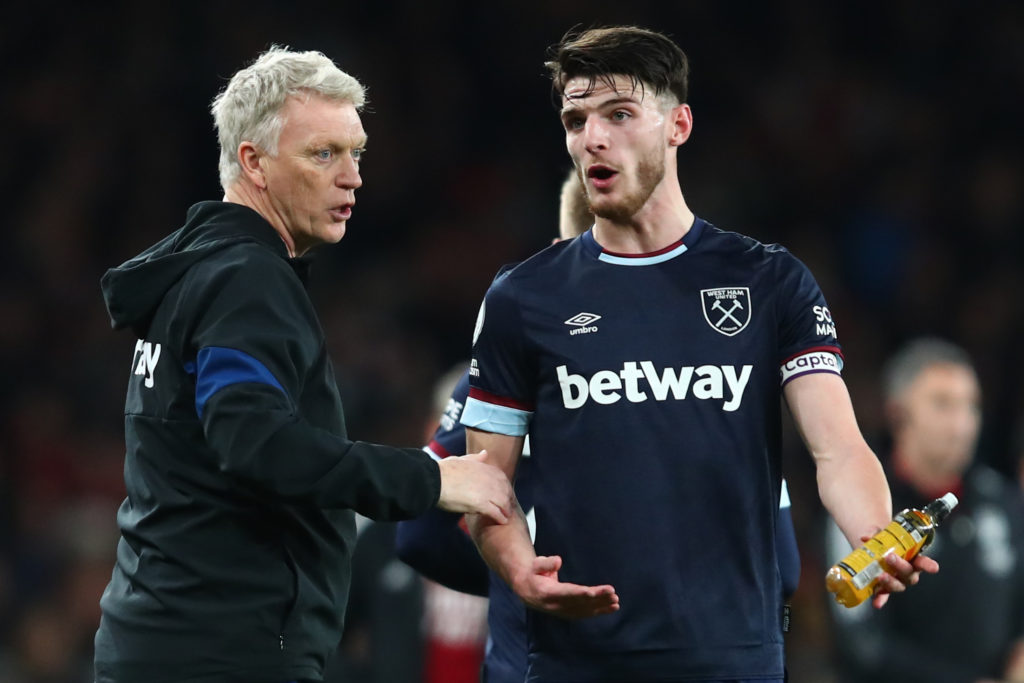 Declan Rice says new box-to-box role is something he decided himself at West Ham and makes vow to keep doing it
"I think I've just gone off my own back and done it really," Rice told Saturday Social when asked how his new rampaging box-to-box role came about.
"I think I've always known I could do it even from last season, probably in the Euros final I done it quite a lot and obviously you know when you're doing it during a game it feels good and it looks good.
"As the season started I just thought you know what, I've got the ability it's just having the confidence to do it. You know sometimes you can play within yourself or choose your moments.
"But yea this year I've just thought 'Why am I going to stop it'. I'll do it every time I can really."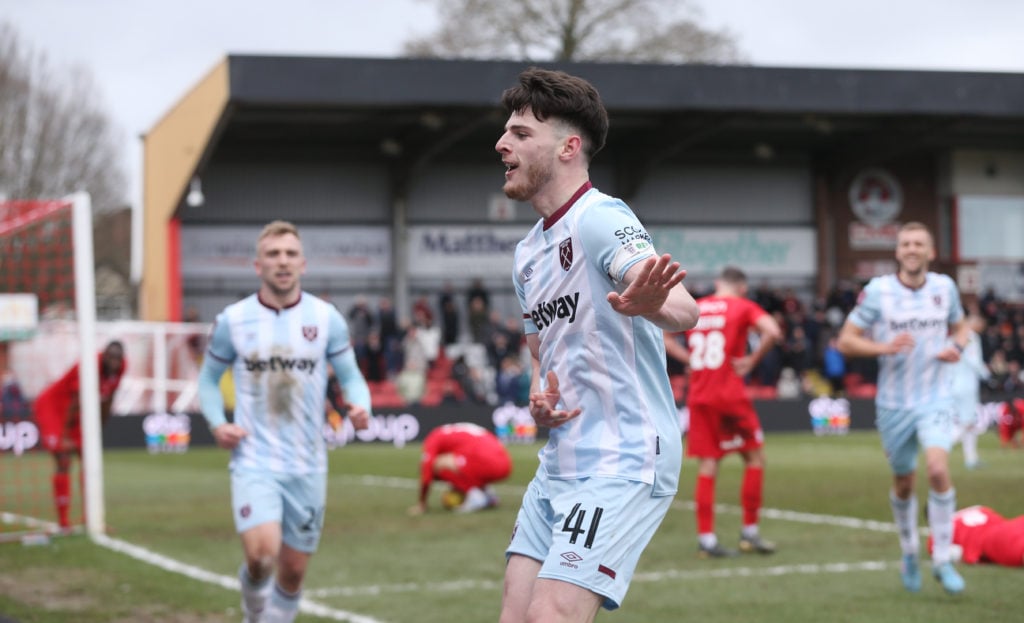 Rice's comments are somewhat surprising as it is a significant change to the dynamic of the team so one would assume Moyes has implemented it.
But if Rice is making or scoring goals off the back of it – as he did with that brilliant goal in the rescue act at Kidderminster – then it can only benefit West Ham.
When that is not the case on a consistent basis, though, and if it is leaving gaps at the back then it could be argued that is an issue for West Ham.
That's where Moyes and Rice's teammates must make allowances and offer cover or a tweak to the team's setup and system to enable the club's midfield talisman to flourish.
More West Ham news:
Have something to tell us about this article?
Let us know