Declan Rice has lifted the lid on what he told Mark Noble after a special moment during the West Ham win over Gent.
West Ham secured back-to-back European semi-finals with a roaring 5-2 comeback win over the Belgians.
Declan Rice more than played his part in keeping West Ham's hopes of silverware alive with an amazing goal and captain's performance as his side came from behind to set up a semi-final against AZ Alkmaar.
If Rice is to depart this summer as expected, he certainly left West Ham fans something to remember him by.
His marauding, Steven Gerrard-esque run and finish gave David Moyes plenty of ammunition to fire back at snipers such as Roy Keane and Graeme Souness.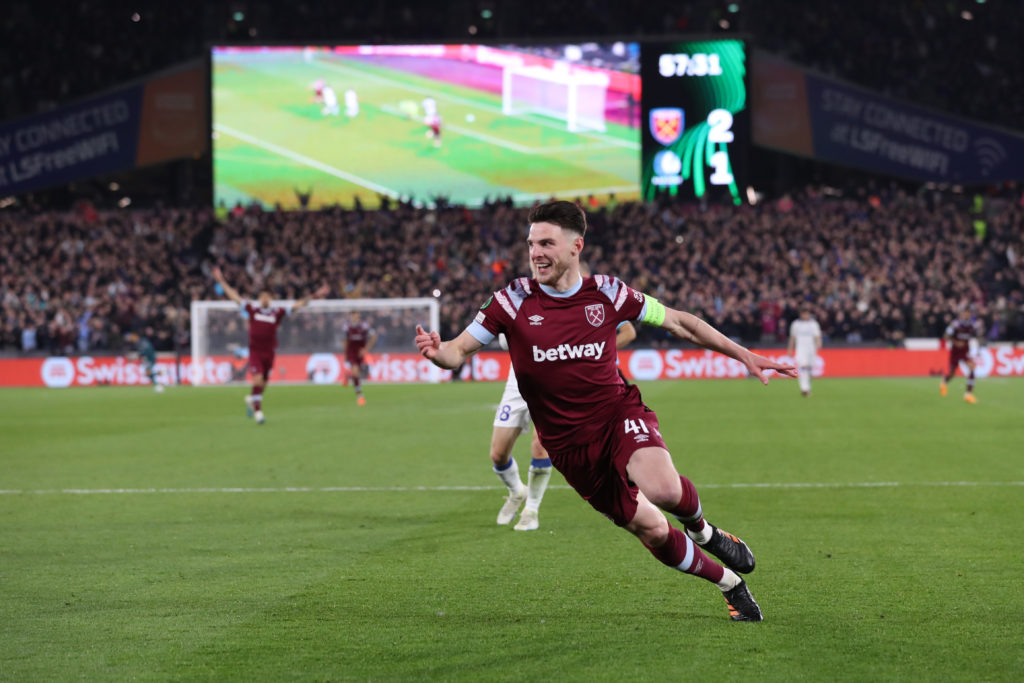 Declan Rice lifts the lid on what he told Mark Noble after special moment during West Ham win against Gent
The moment also takes its place among the great Hammers goals at the London Stadium alongside strikes from the likes of Dimitri Payet, Andy Carroll and Rice's own against Arsenal.
But how highly did the man himself rate it?
Now Rice has lifted the lid on what he told Mark Noble after that special moment during the West Ham win against Gent.
Rice is extremely close with sporting director and former teammate Noble.
So much so the pair spoke straight after the game before Rice was interviewed for West Ham's website.
The midfield talisman has scored some crackers for West Ham. And he revealed told Noble where this one sits on his list.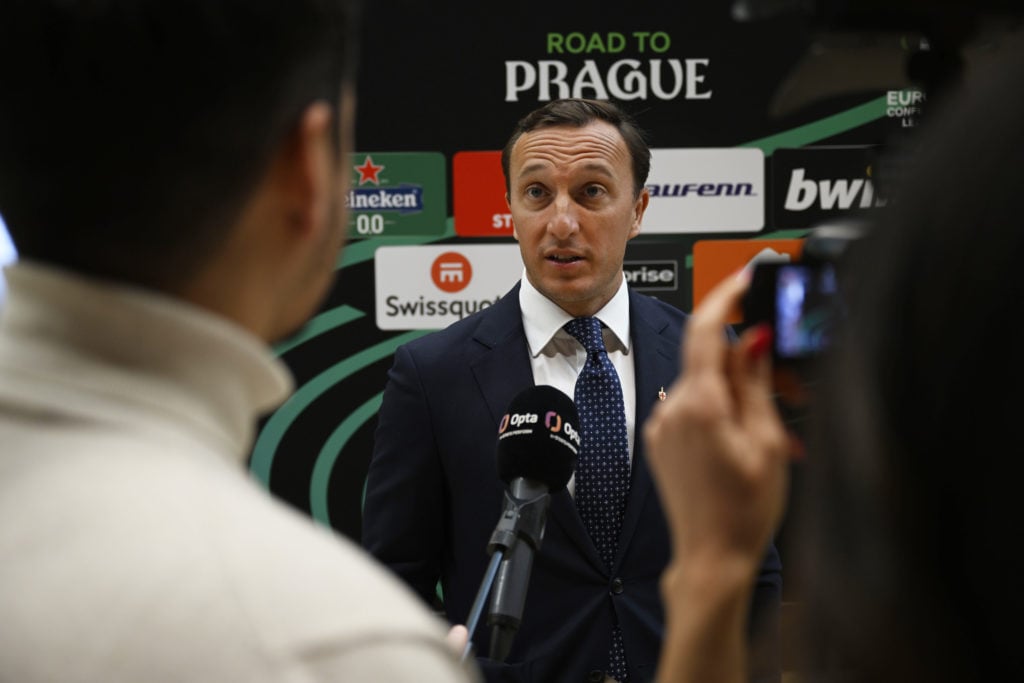 'He was dancing away'
"I said to Nobes, 'that might be my best one yet, I dunno' ," Rice said.
"Obviously I've scored some good top corner ones, but just the way I picked it up and I knew I had that space in front of me but once I started to drive with the ball and took the defender and took the touch with my right and I just see his whole body turn the other way and I looked up at him and thought 'if I take you back left here you're not going to be able to get me'.
"And that's exactly what happened, he was dancing away and I put it in the back of the net. With the celebration I think it's becoming a funny theme. Because I score and I don't know what to do!
"As a footballer when I retire I'll look back on these nights and say 'wow'. It probably won't hit me until I'm older but what a feeling to score, you can see it on my face, I'm absolutely buzzing."
We're all smiling after Thursday night – and the comeback against Arsenal of course. So if you fancy a laugh check out this perfectly timed 'changing room' video of Lucas Paqueta and Moyes which has gone viral among Hammers fans.
MORE WEST HAM NEWS
Related Topics
MORE WEST HAM STORIES