Mysterious Jarrod Bowen injury has West Ham medics stumped says David Moyes as the forward sits out Sevilla.
Moyes has been rocked by a huge blow as West Ham star Bowen has – as expected – been ruled out of the huge Europa League last 16 first leg in Sevilla.
West Ham were very unfortunate to be beaten 1-0 by Jurgen Klopp's title challengers at Anfield last time out.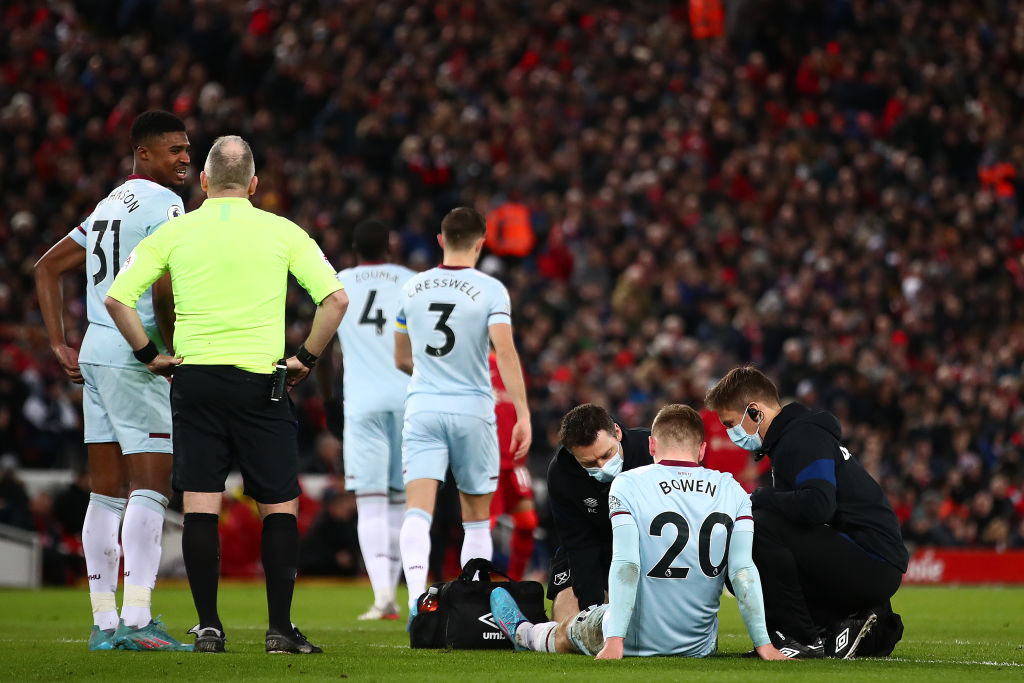 The improved performance came at a cost for West Ham and Moyes, though, when Bowen was forced off injured.
After the Liverpool match Moyes said Bowen had injured his heel but was unsure how serious the knock was.
There was promising news when West Ham confirmed a scan showed no significant damage to Bowen's foot.
West Ham's medical chief Richard Collinge confirmed Bowen would face further assessment 'in the coming days' with the clock ticking on the trip to Spain.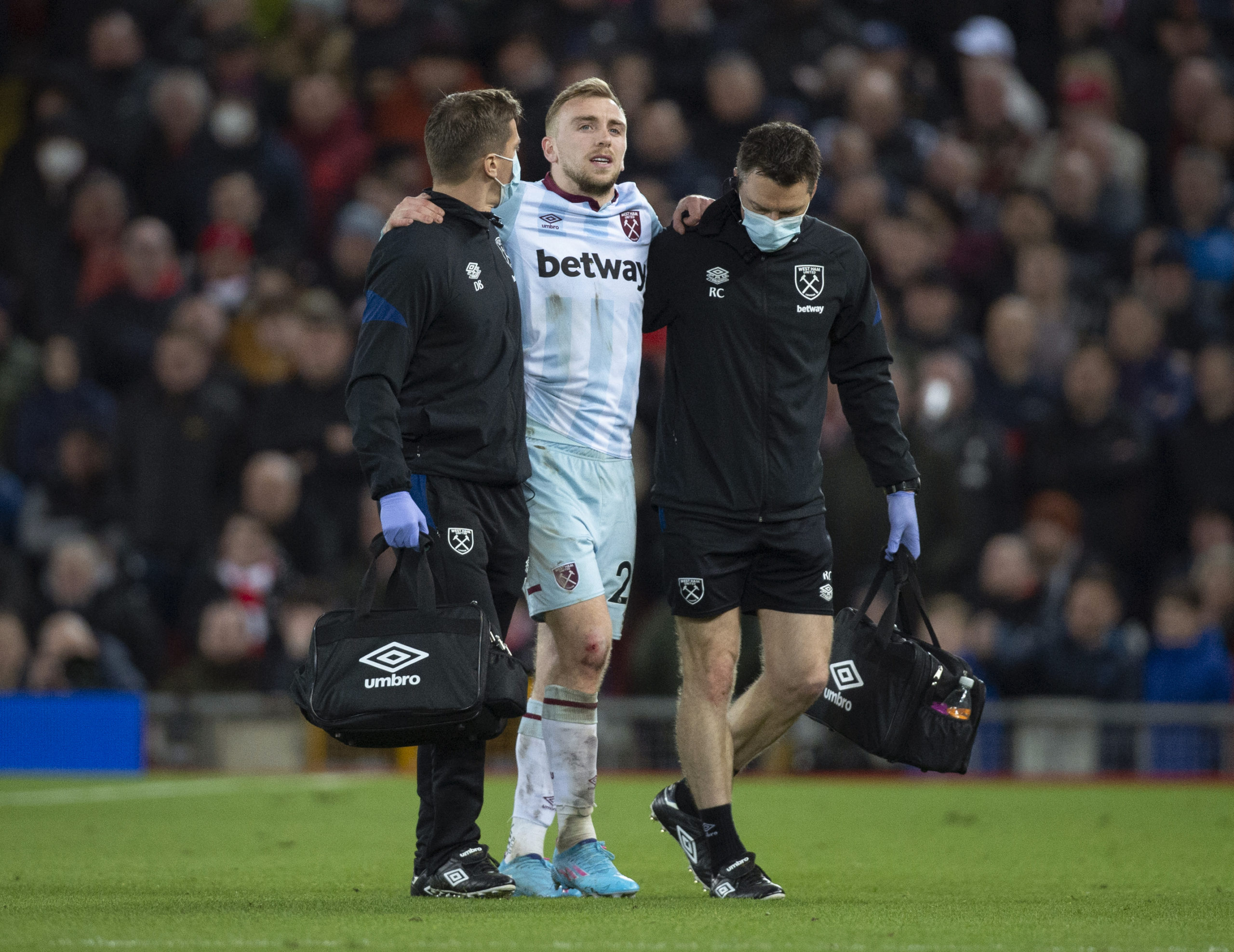 While there may be no significant damage, the fact Bowen was in pain putting weight on his heel was a concern.
West Ham have carried out the further assessments on Bowen but are none the wiser.
And speaking in his pre-match press conference, Moyes says the mysterious Bowen injury has West Ham medics stumped.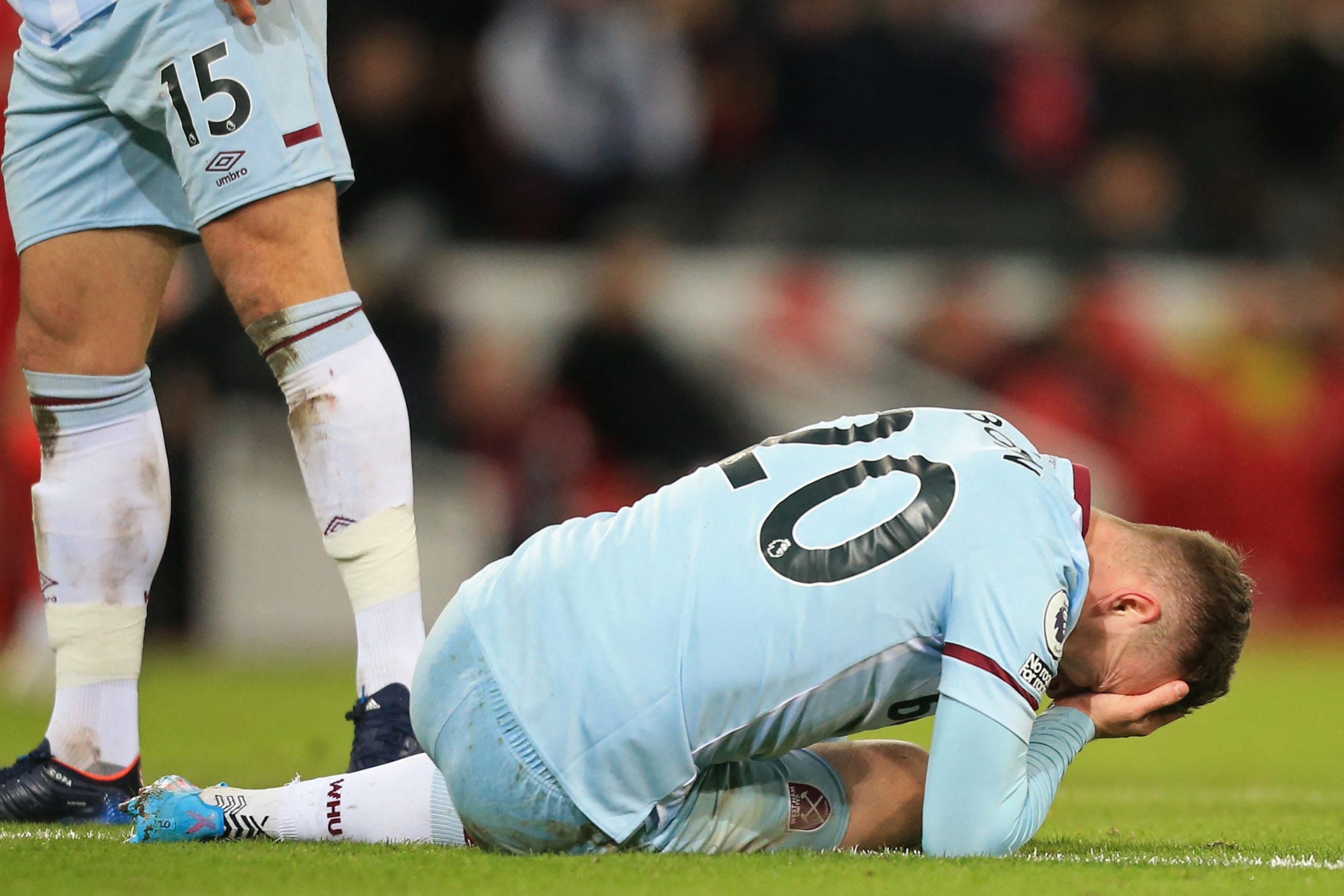 "We've got Jarrod Bowen out for this game who's been in great form for us in the last month or two," Moyes said in his pre-match presser (whufc.com).
"Jarrod's got a bit of an X factor which you need up-front. He's been in really good form in the last two to three months. It won't change us a great deal, but certainly we'll be missing an important player.
"We've had three or four different scans on it and we're not seeing anything severe, but we're also trying to find out the cause. Because we're a bit concerned what it might be (Sky Sports News 8.40pm Wednesday March 9th). We're hoping we'll have Jarrod back because he's been a really important part of the team recently."
The fact West Ham cannot pinpoint the specifics of the injury will make treating it quickly rather difficult.
It is a big concern. Let's hope some rest will see it clear up soon so West Ham can welcome Bowen back for what is the most crucial period of the season.
More West Ham news:
Have something to tell us about this article?
Let us know