West Ham United duo Nikola Vlasic and Said Benrahma looked like two lost souls during our draw with Burnley yesterday.
Vlasic started the match but was hooked by David Moyes after 65 minutes following a fairly abject performance.
The Croatian made way for Benrahma but the Algerian was equally as ineffective as Vlasic.
The form of the two attacking wide players has been incredibly poor over the past three or four months.
Both Vlasic and Benrahma seem to be suffering with a real lack of confidence and that is no good when they're players who are expected to make things happen inside the final third.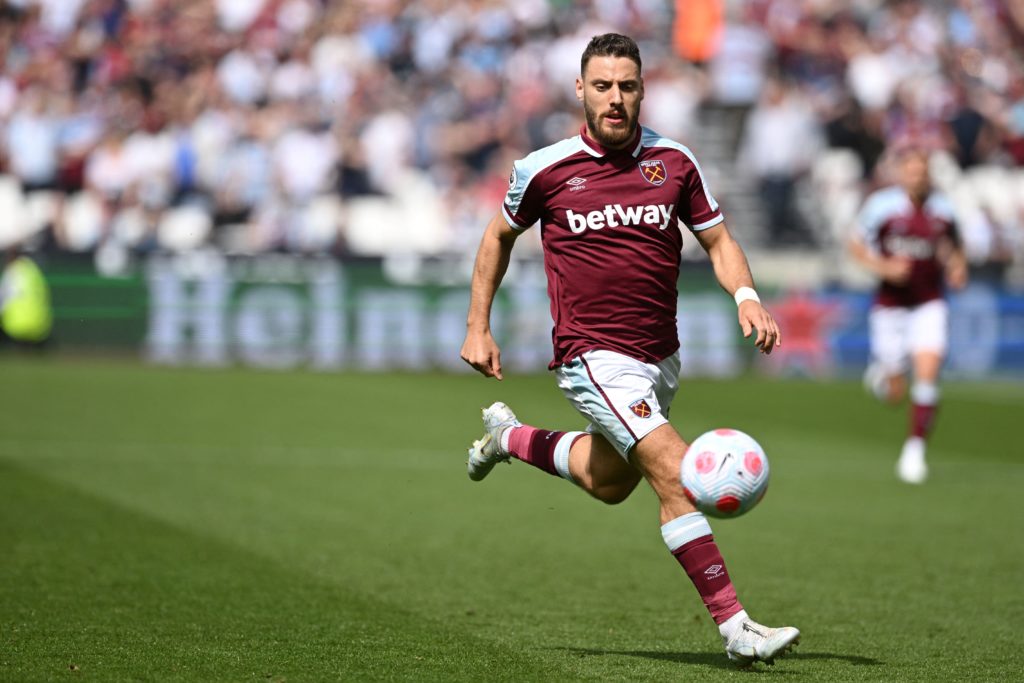 There is a train of thought that Benrahma wasn't a David Moyes signing. Vlasic was definitely brought to the London Stadium on the recommendation of the Scot, however.
Whatever the circumstances were behind their respective arrivals at West Ham though, Moyes has to try to get the best out of the two misfiring attackers. It really is as simple as that.
Nikola Vlasic and Said Benrahma issues must be resolved by West Ham boss Moyes
Firstly, we have to highlight the fact that Vlasic just hasn't been given enough time to prove himself on the pitch this season.
At the same time though, whenever he has played, he has looked like a fish out of water. He seems to be miles off the levels needed to be playing Premier League football unfortunately.
Benrahma is a different case entirely. The 26-year-old is a mercurial play-maker – someone who has the ability to be a match-winner on a consistent basis. His confidence seems to be absolutely shot to bits now though.
The Algerian winger is too scared to take on his opponents for fear of losing the ball and getting a post-match rollocking from David Moyes.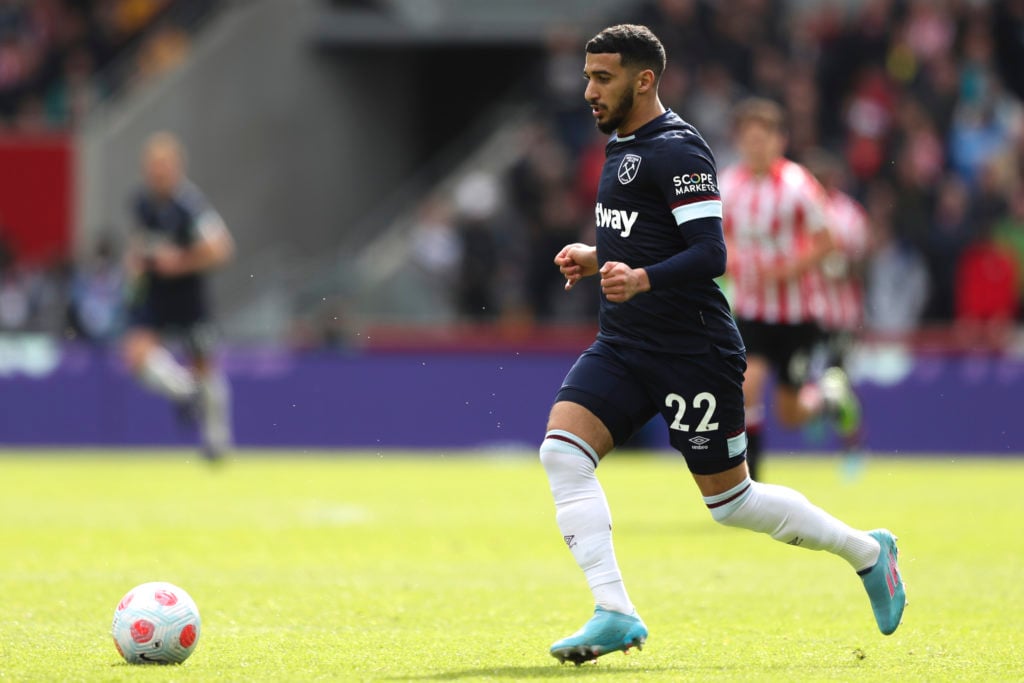 At the same time though, he really does need to do a lot more. He was awful when he came on against Burnley yesterday.
In fact, both Vlasic and Benrahma looked like lost souls for West Ham at the London Stadium yesterday. It's a huge worry for the Hammers considering the fact that we paid over £60 million combined for the duo.
The Hammers would do well to get even half that amount if we sold them this summer.
Because of that, we should keep them both for at least another year. David Moyes is the manager of West Ham United so the buck stops with him. The Scot absolutely must find a way of getting the best out of the misfiring attacking duo.
We know that Benrahma is capable but the jury is still very much out on Vlasic as to whether he's good enough to be playing for West Ham.
One things for sure though…they both looked like two lost souls out there against Burnley yesterday afternoon. And perhaps Moyes needs to put an arm around Benrahma and show Vlasic a bit of tough love. Because let's face it, his treatment of the two players this season has hardly got them firing has it?
Read also:
Europa League win will allegedly make West Ham favourites to sign 'incredible' PL attacker
Report: £70k-a-wk West Ham ace's agent meets club chief, Moyes could sell for £8m
Declan Rice says something West Ham fans did just before Lyon kick-off was 'spine-tingling'
Report: West Ham player could leave this summer after just 1 season at London Stadium
Have something to tell us about this article?
Let us know