I searched high and low at the London Stadium during West Ham United's defeat to Brentford but I couldn't find Sam Allardyce anywhere.
Tony Pulis was nowhere to be seen either as West Ham were beaten 2-1 in the last minute by a Brentford side that will continue to be praised for being "a breath of fresh air" in the Premier League.
Why was I looking for Allardyce and Pulis? Because they are the last visiting managers to have the brass neck to bring a team to West Ham – or any top flight football ground for that matter – and employ such dinosaur time wasting tactics while playacting at every opportunity to suck the life out of the game.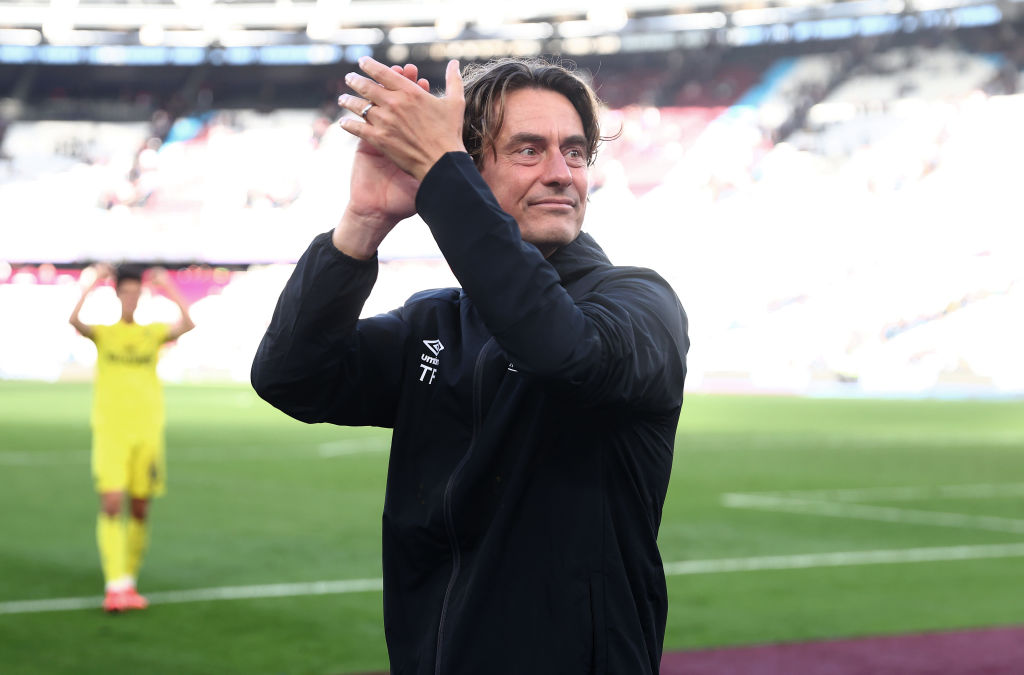 Credit where it is due, it clearly worked. But only because of West Ham's dreadful profligacy.
Having heard so much about plucky old, swashbuckling Brentford I was looking forward to an open and frenetic game. The club that "does things the right way, plays the right way" and all the other tosh we've had forced down our lugholes of late.
What Thomas Frank's side served up at the London Stadium stank the place out.
As the old saying goes, there's more than one way to skin a cat.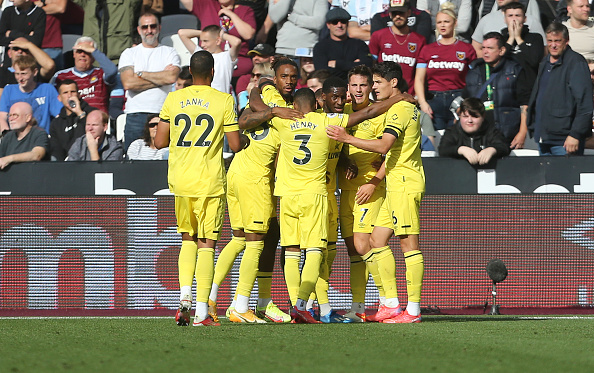 And every team has to do right by them.
But I thought football had come a long way since the dark days of Allardyce and Pulis revelling in spoiling tactics.
Even Mathias Jorgensen's disrespectful run-in with David Moyes left a sour taste in the mouth.
A manager approaching his 1,000th match being taunted and abused by a footballing no mark.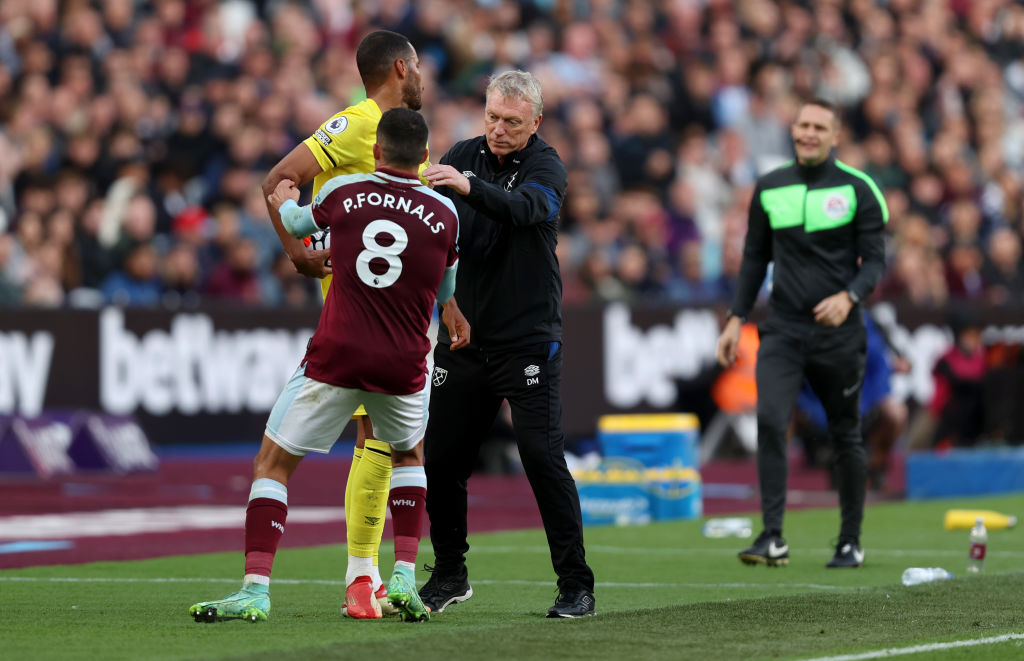 You may not recognise the name because the Brentford 22 plays with his nickname 'Zanka' on his shirt. West Ham fans and Moyes would probably replace the Z with another letter.
This is no sour grapes. I'm a West Ham fan, I'm used to tripping up against teams like Brentford just as we as a fanbase start getting our hopes up. The last 19 months aside, it's what we've always done.
Been there, done that, got the t-shirt.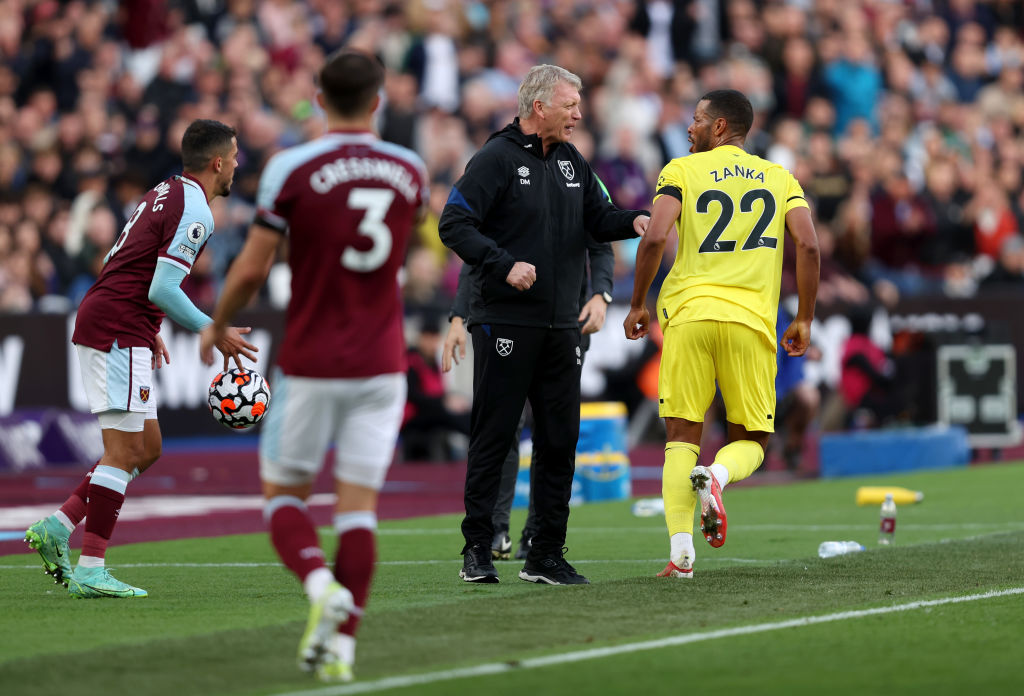 But walking away from the ground today I could not shake a feeling of being wronged which is rankling even now – and probably will for the next two miserably boring weeks of yet ANOTHER international break.
Wronged by a team of cheats. Wronged by a referee so naive he lapped up everything Brentford dangled in front of him.
Today won't be forgotten and I hope David Moyes uses it to fuel his team talk in the reverse fixture later in the season.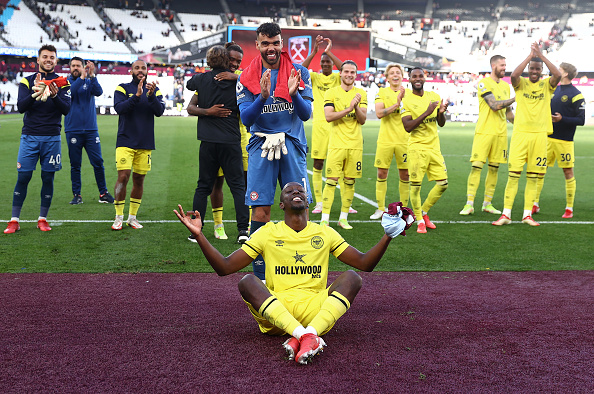 Failing that just pin the picture above on the wall of the West Ham dressing room before kick-off.
This is the Premier League Brentford.
Carry on like that and you will win more enemies than friends in no time at all.
More West Ham news:
West Ham boss Moyes facing biggest Antonio worry yet.
West Ham's new complex setup Moyes believes can give them edge over rivals.
Moyes refusing to take no for an answer over striker target?
Have something to tell us about this article?
Let us know