All roads lead to coveted striker Youssef En-Nesyri in the apparent mystery over a reported £50m West Ham bid.
Who is the mystery striker West Ham have reportedly seen a £50m bid turned down for?
That's the question Hammers fans have been posing this week after claims from Claret and Hugh.
Many West Ham fans are feeling seriously frustrated by the lack of transfer activity in the January window with so much to play for in the second half of the season.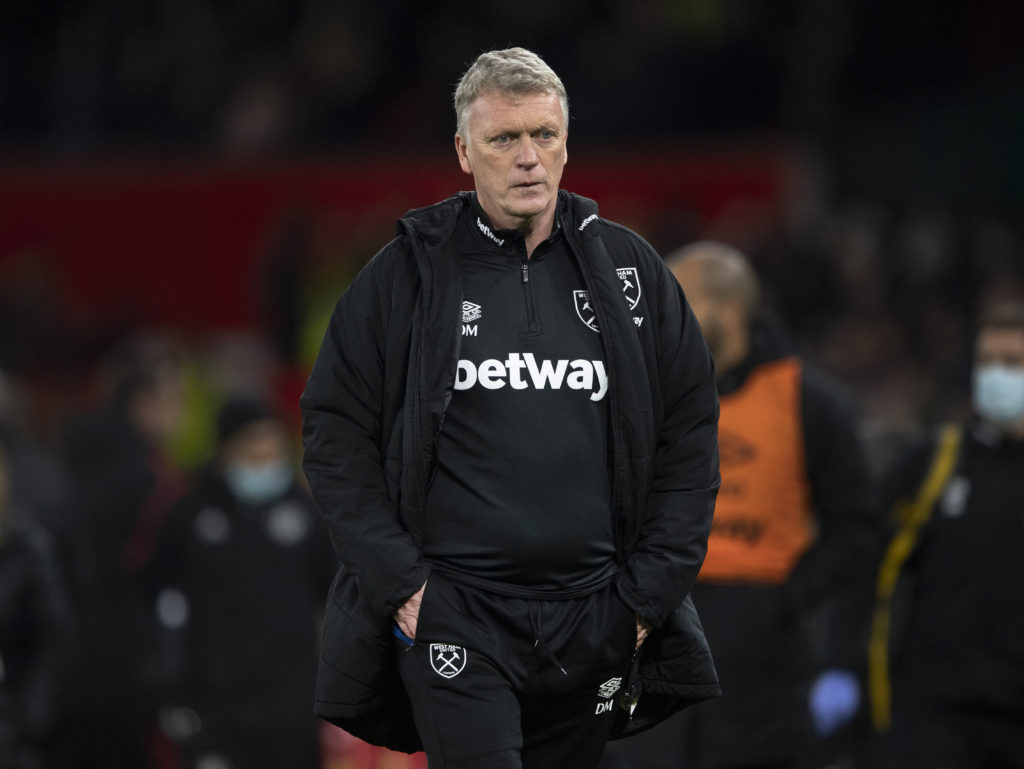 The Hammers are in the mix for the top six, have the Europa League last 16 to look forward to and should make the fifth round of the FA Cup after the winter break.
Others are very much putting their faith in David Moyes to continue to make the right decisions when it comes to West Ham's recruitment.
And given the Scot's exemplary record on that front since his return to West Ham it is easy to see why.
Many fans are of the mind 'we'll believe it when we see it' when it comes to talk of club record bids and signings.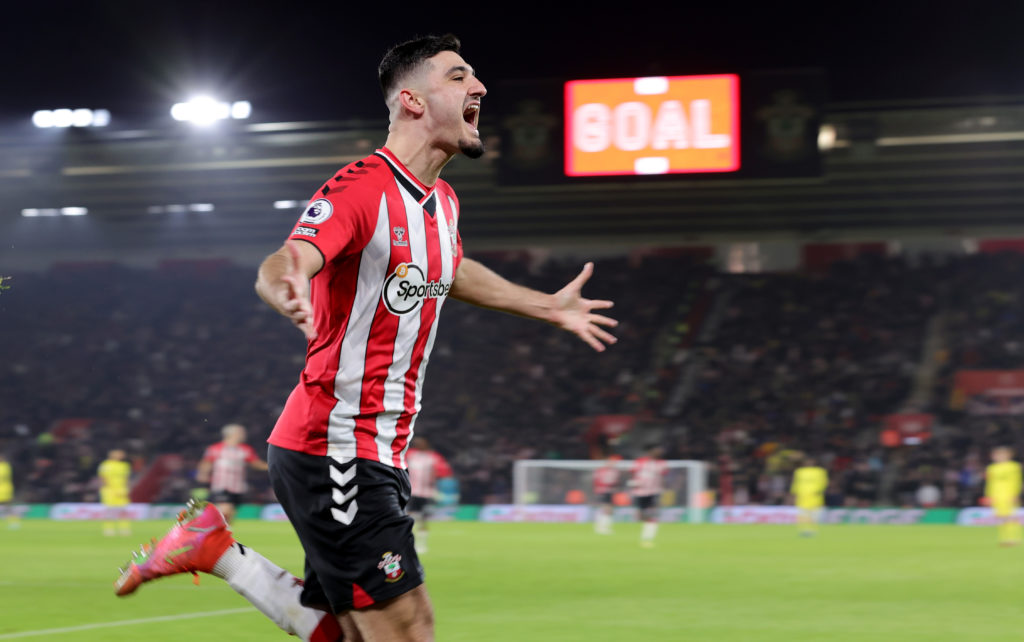 But reports of the big rejected bid for a mystery forward have certainly captured the imagination.
So who might it be?
Well for such a figure to have been rejected we can probably rule out a number of players.
It surely cannot be reported targets Armando Broja or Ben Brereton Diaz.
Broja is a hugely promising young striker but Chelsea would be biting West Ham's hand off if £50m was offered with £25m mooted as a potential fee if he were allowed to leave.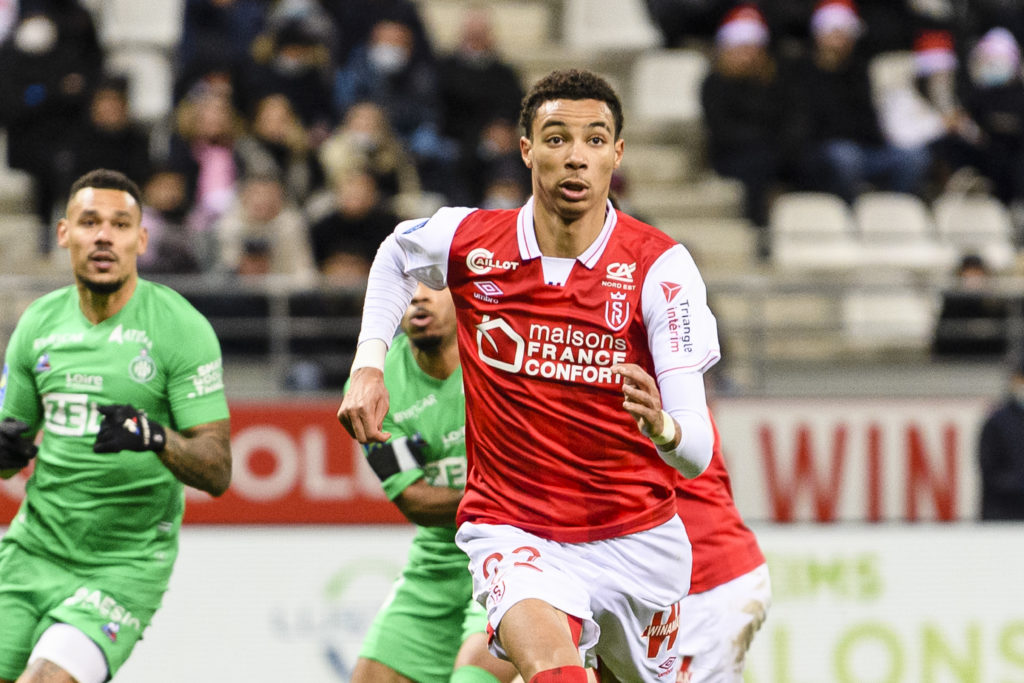 And Blackburn are said to value Brereton Diaz at around £28.5m.
West Ham have been heavily linked with Reims forward Hugo Ekitike of late. But initial bids are said to have been between £12.5m to £25m. So it cannot be the young Frenchman.
Links to Dominic Calvert Lewin have gone quiet since The Sun claimed West Ham could be interested last weekend.
So given the other forwards that have been linked with West Ham, it appears all roads lead to the man who has been labelled Moyes's prime striker target over the last year – Sevilla's Youssef En-Nesyri.
According to The Athletic, West Ham saw at least two bids rejected for En-Nesyri last year. The second was believed to be around £30-35m.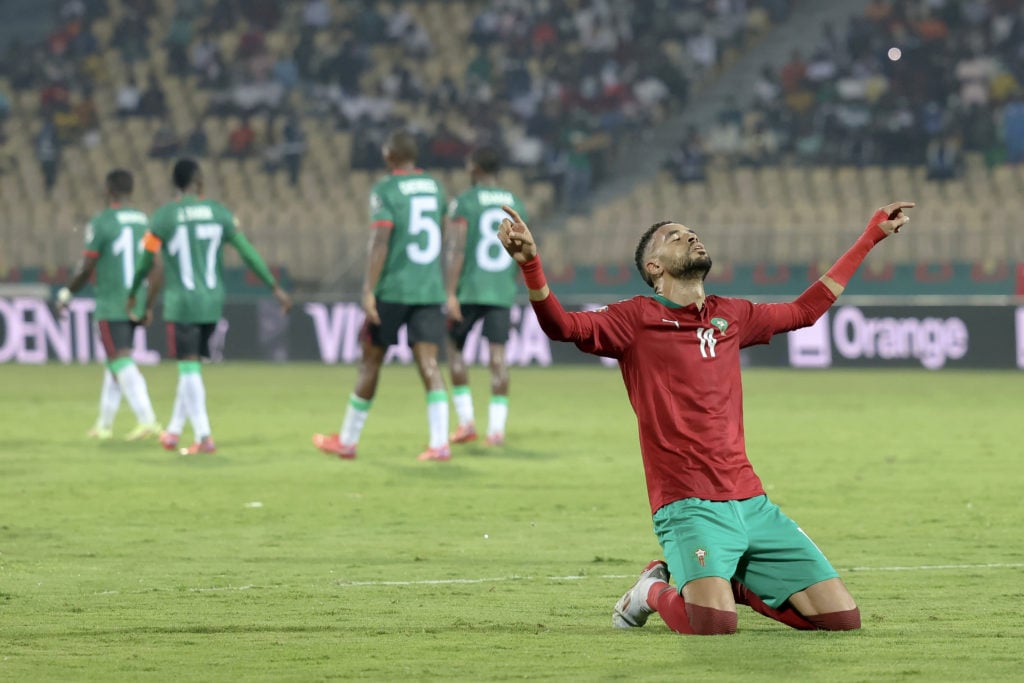 All roads lead to coveted striker Youssef En-Nesyri in mystery over £50m West Ham bid
Yesterday we ran a piece stating our view that West Ham should try again for En-Nesyri after the arrival of Anthony Martial at Sevilla.
Talk last year was that Sevilla wanted closer to £50-60m to consider selling En-Nesyri.
So could he be the man Moyes has seen a record bid shunned for? Or is it a case of two plus two equals five?
En-Nesyri is currently leading the line for Morocco at the African Cup of Nations. And he faces Mo Salah's Egypt in the quarter-finals on Sunday afternoon.
Should Morocco remain in the competition any deal to sign En-Nesyri before Monday night's deadline would surely be complicated?
Especially considering the extensive medicals West Ham like to perform before committing big money to a signing. Sevilla may also be reluctant to disrupt their squad with the club in the running for the La Liga title.
Of course all the record bid talk – as some fans believe – might simply be bluster to deflect from the fact the club has thus far failed to make any signings. It remains to be seen.
But it will all be over soon enough.
Have something to tell us about this article?
Let us know