A video from the England camp shows a West Ham fan put Declan Rice on the spot over a contract extension but he lets him off the hook.
It has been widely accepted that West Ham will be forced to listen to offers for Rice at the end of the season as the skipper has – thus far – refused to sign a new contract.
There was hope that West Ham's show of ambition in the summer, with £170m spent on eight new signings, might persuade the England star to stay.
That is not going exactly how West Ham and David Moyes would have planned or hoped so far with the Hammers struggling near the wrong end of the table approaching the halfway stage of the season.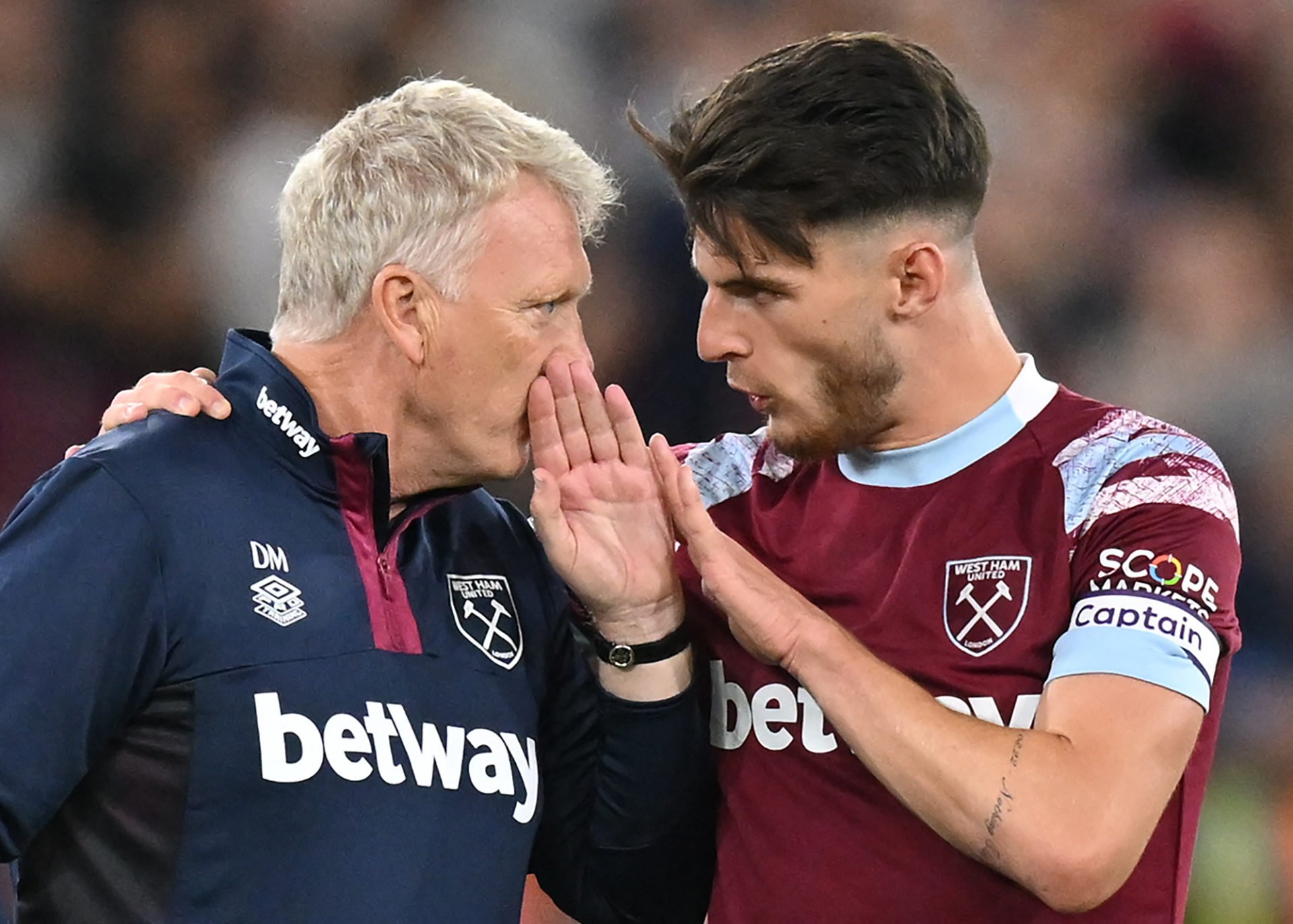 Rice has been incessantly linked with a move away from West Ham with the likes of Chelsea, Man City, Man United and Real Madrid linked.
Speaking to Hammers News recently, West Ham co-owner David Sullivan refuted a journalist's claims that the club held talks with Chelsea over a deal for Rice in the summer.
Speaking on 6foot2 last month, insider Sean Whetstone claimed West Ham are no further forward in negotiations with Rice and his dad – and representative – Sean.
Whetstone says West Ham's record £83m contract offer, worth £200k per week, remains on the table. But the club are preparing for the worst.
Rice has previously made it very clear in interviews that his motivation is not money but rather competing for the top trophies including the Premier League. And even the most optimistic West Ham fans know that is not going to happen anytime soon at the London Stadium.
West Ham's captain is now with England in Qatar and focused on trying to win the biggest trophy of them all, the World Cup.
And there was a funny and somewhat awkward moment when Rice was having a chat with the Hammers fans behind his famous England mural, which went viral during the Euros.
Video shows one West Ham fan put Rice on the spot over his contract extension but he lets him off the hook.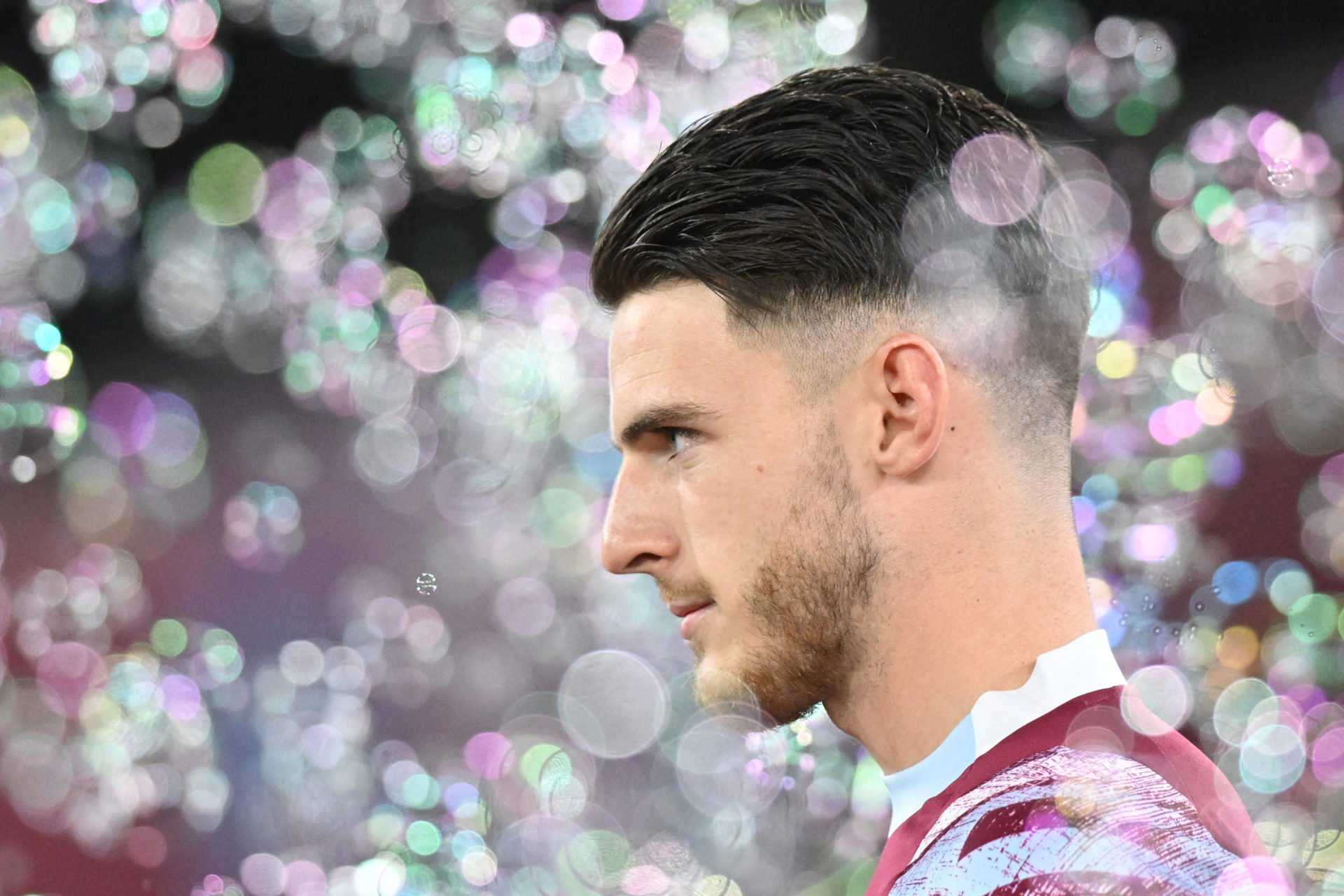 In what was a good natured exchange, the West Ham fans behind the mural revealed Spurs-supporting locals at his Essex pub had asked for Harry Kane instead of Rice.
Rice responded by joking: "What are Spurs fans doing in Essex! You better have kicked them out the pub!"
Then one of the fans said: "A few West Ham boys have asked that I paint a giant contract extension right on top of your signature as well Declan.
"But erm, I'll hold off until you're back for that mate!"
The brilliant comment made for a bit of an awkward moment as Rice was laughing.
All fun and games.
But that idea might unfortunately be West Ham's best chance of getting Rice to extend his deal, which effectively has two and a half years remaining with the club holding a year's option after 2024.
Whatever happens Rice has stayed far longer and played more games than many stars who came through West Ham's famed academy down the years.
And he has always given his all and produced consistently top level performances.
MORE WEST HAM NEWS
Have something to tell us about this article?
Let us know