Said Benrahma admits he's found David Moyes treatment tough at West Ham but one teammate in particular has helped him.
Benrahma has divided opinion among some Hammers fans since arriving from Brentford.
And the Algerian playmaker appeared to face a very bleak future at West Ham after Moyes made clear that he saw Maxwel Cornet and Pablo Fornals ahead of him recently.
Moyes has always taken a hard line, taskmaster approach to managing Benrahma. And the pair had a touchline row when Benrahma was seen asking 'why always me?' following his substitution against Newcastle last season.
The Scot has been criticised by fans and journalists for his handling of the 27-year-old.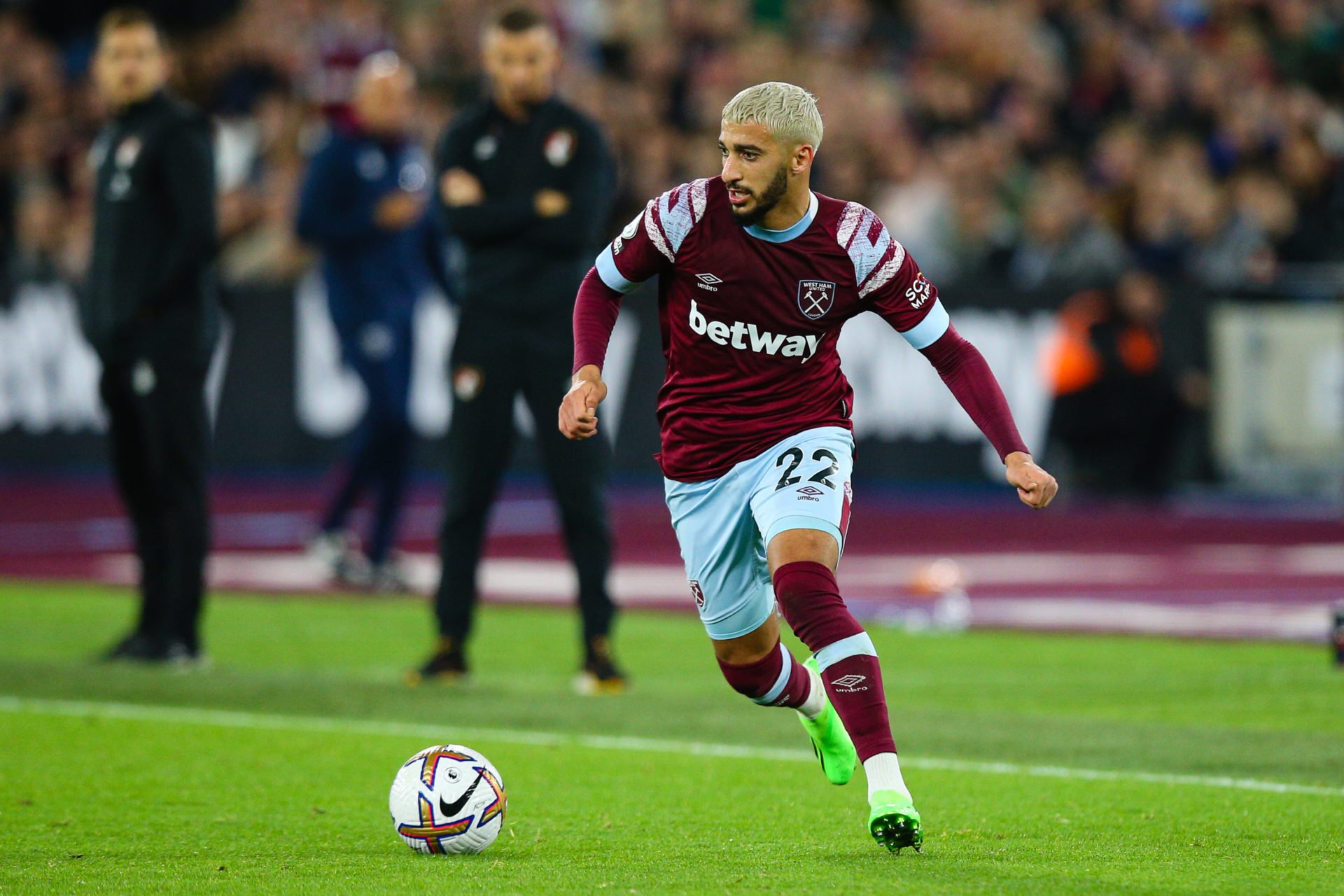 Football journalist Paul Brown recently told Give Me Sport that he's been surprised by Moyes's treatment of Benrahma so far this season.
The winger's lack of West Ham game time has cost him his place in the Algeria squad.
Last week it emerged Benrahma is statistically the best playmaker outside the top six.
The West Ham star has really had the bit between his teeth in recent performances and calls had been growing for him to get a run of games in the Premier League.
Moyes relented and handed Benrahma a start against Bournemouth. And he was a constant menace, probing the Cherries defence before scoring a lovely penalty late on to seal a 2-0 win.
West Ham have been on something of a Benrahma PR offensive since with players such as Ben Johnson and Jarrod Bowen being asked about their teammate and speaking in glowing terms.
Moyes praised Benrahma's performance against Bournemouth but still couldn't resist the odd criticism as well.
"Let's be fair and honest, Saïd has not shown us enough of what he can do, but tonight he did, and I'm really pleased," Moyes told whufc.com.
"Last year he got six or seven goals and six or seven assists, but his game has to be more consistent. I keep telling him, and I'm happy to say it here: he needs to have more consistency. But he's a dribbler. He can make things happen.
"He commits people, which is something we don't have, and I really like it, but what I want from is a good cross, I want a good pass or good finish. He has to hit the target more often because he creates himself opportunities, but I thought tonight he played well."
The manager does have a point. Benrahma has too often been stuck on a hamster wheel of inconsistency.
He has a tendency to play well as a substitute only to flatter to deceive when given a start – resulting in a return to the bench.
But this time he has played well when handed a start and all eyes will be on whether he keeps his place at Man United this weekend.
Benrahma admits he's found the Moyes treatment tough at West Ham but one teammate in particular has helped him.
The Algerian has made it clear he hopes and believes he has done enough to start the next game.
And he has thanked 'brother' Kurt Zouma for helping through as he battles for Moyes' appreciation and trust.
"Back in the starting eleven," Benrahma told whufc.com.
"It was good. I've been waiting for this, I've worked hard to get back into the starting lineup and it paid off tonight. I played the full 90 minutes, got on the scoresheet, my legs felt good; it's really great for my confidence.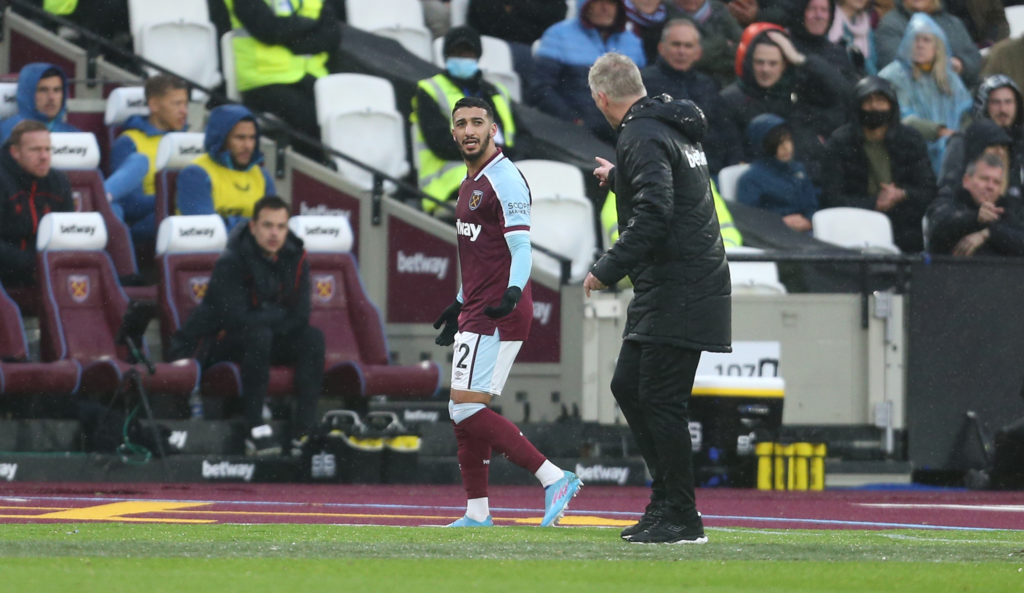 "I'm happy because it's not easy… Tonight, I had to find my confidence, but I worked hard and was able to respond on the pitch…
"That's it (I need rhythm)! I try to do my best with my time on the pitch, to give the best performance I can, to try and be in the starting XI as much as possible. Every minute counts for me. I always try to give my all every minute I play, every time I come on as a sub… I hope to be part of the starting XI because it feels great to play!
"Kurt is my brother. He's a guy who, every day, pushes me. He scored tonight so I'm extremely pleased for him. He's my brother, he's someone I love very much. He really is my brother! He encourages me, he gives me strength. He's always telling me what I'm capable of.
"I've thanked him many times for his daily support, so Kurt is a brother who gives me a lot of love. He encourages me just by talking, he boosts my morale. I've gone through some difficult moments but thankfully he's always been there."
MORE WEST HAM NEWS
Have something to tell us about this article?
Let us know